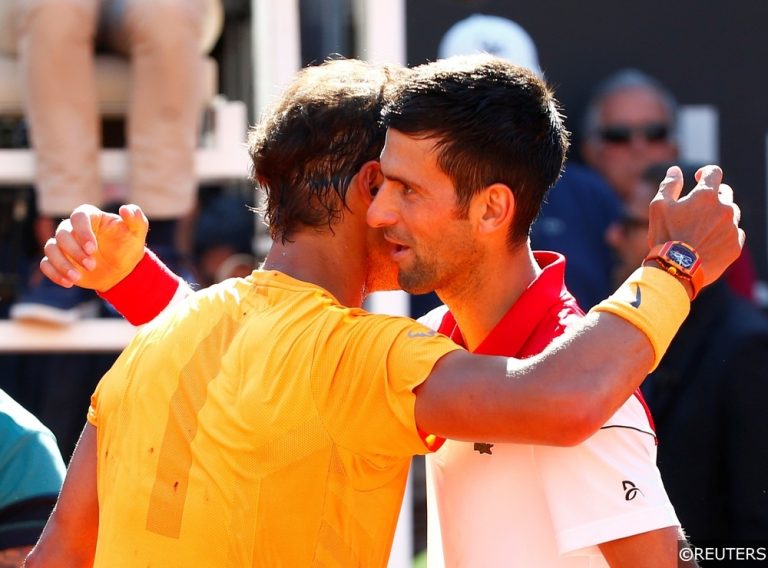 Novak Djokovic is the defending champion at this year's US Open, but he's never successfully defended this title before, could this be the year he does?
Novak Djokovic holds a fantastic record at the US Open, and the Serbian ace comes into this year's tournament with an 87% US Open win-rate. That's a 69-10 record for the Serbian in New York, and he's won this title three-times throughout his career. Djokovic first won this title in 2011, while he also won it in 2015, as well as winning it last season. It's an incredible record that Djokovic holds at this tournament, and since he reached the final here for the first time in 2007, Djokovic has never been beaten prior to the semi-final stage. The Serbian ace has reached five finals, in addition to the three titles he's won, while he's also reached the semi-finals on three other occasions here.
However, the defending champion has never managed to successfully defend this title. Djokovic has twice tried to defend this title, and on both occasions he was beaten in the final, in 2012 and 2016. The Serbian ace actually holds a losing 3-5 record in US Open finals, and so Djokovic has been vulnerable in the latter stages of this tournament over the years. Despite this, Djokovic's consistency at the US Open is incredible, and he's without a doubt the man to beat in 2019.
Novak Djokovic Last 5 US Open Appearances
2018 – Winner
2017 – DNP
2016 – Finalist
2015 – Winner
2014 – Semi-Finalist
2013 – Finalist
Novak Djokovic is the favourite to win the 2019 US Open, but find out who we've backed to walk away with the title in our Men's US Open Tournament Preview.
It's been a season to remember for Novak Djokovic thus far, especially at the grand slam events. The Serbian ace has won three titles so far this season, which includes winning his 33rd Masters titles in Madrid. However, Djokovic has also won two of the three grand slam titles this season, at the Australian Open in January, and at Wimbledon last month. It's been a great year for Djokovic, and he currently holds an 84.44% win-rate for the season, the third highest behind Rafael Nadal and Roger Federer.
It's been an incredible thirteen months for Novak Djokovic at grand slam level, and the Serbian ace comes into the US Open having won 4 of the last 5 grand slam events. In that time, Djokovic has won 33 of his 34 grand slam matches, with the only defeat coming against Dominic Thiem at the semi-final stage of the French Open. The Serbian ace has also won his last 14 hard court grand slam matches coming into this. Djokovic also has the added motivation of now being only 2 grand slam titles behind Rafael Nadal, with Djokovic winning his 16th courtesy of last month's Wimbledon triumph.
Novak Djokovic Last 4 Grand Slam Results
2019 Wimbledon Championships – Winner
2019 French Open – Semi-Finalist
2019 Australian Open – Winner
2019 US Open – Winner
Could Rafael Nadal be Djokovic's biggest rival for the title in New York? We profile the Spaniards chances here.
The thirty-two-year-olds biggest threat at this year's tournament is arguably himself. The Serbian ace needs to keep focused and not let his attention slip, because he'll be punished if he does. We saw in 2016 that after winning a string of grand slam titles in a short period of time, the world number one lost his focus, and it led to a shock defeat in the 2016 US Open final. In Djokovic's defence, the Serbian ace has really raised his game for the grand slams over the last year or so. The defending champion hasn't been anywhere near his best at certain tournaments this year, but he's raised his game when the big ones have rolled around.
There is also the slightest of concerns surrounding the defending champions elbow. Djokovic chose to play at the Cincinnati Masters as his 'warm-up' tournament for the US Open, but he felt some elbow pain during the tournament, and he was ultimately beaten in the semi-finals by Daniil Medvedev, who's amongst 5 outsiders we believe could challenge for the title in New York. Djokovic has eased fans worries after the tournament by stating that his elbow was pain-free, and not a concern.
Novak Djokovic might also have to contend with a tricky draw at the tournament this year. Djokovic could face the man who beat him at the 2016 Wimbledon Championships, Sam Querrey, in the second round, while there's the mouth-watering prospect of a potential Djokovic-Wawrinka meeting in the fourth round. It doesn't get any easier for Djokovic, as a potential rematch against an inform Daniil Medvedev could be on the cards in the quarter-finals, with Medvedev having won the last two matches between them. The world number one also drew the short straw and has seen 3rd seed Roger Federer land in his half of the draw. The two could meet, should both advance that far, in the semi-finals in New York, in what would be a rematch of last month's epic Wimbledon final.
On paper it appears to be a tough draw for Djokovic, but the Serbian ace has beaten them all before, and he's the world number one for a reason.
Novak Djokovic is the world number one and defending champion, but will he be able to handle the expectancy and pressure to win a 17th career grand slam title?
Free Tennis Predictions
We're going to have Tennis Betting Tips and Predictions for all of Novak Djokovic's matches throughout the two weeks in New York!