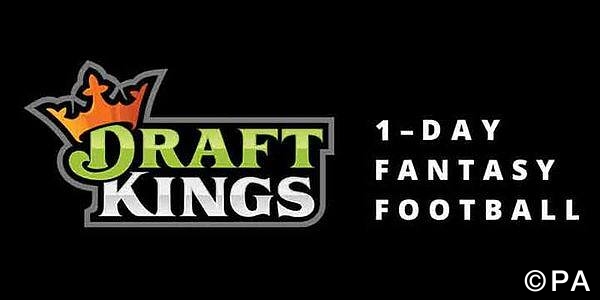 September 15, 2016
Show Bio
A lifelong Birmingham City fan, Tom relocated to Germany for five years after graduating from university, where his interest in the Bundesliga developed. He began writing about and betting on German football for FST in 2016. He's also an avid fantasy football player and closely follows the Premier League and European competitions.
DraftKings are daily fantasy sports giants in the US and they've now launched in the UK for the new Premier League season!
For those who don't know how the DraftKings 1-day fantasy format works, find out all you need to know by following the link below:
DraftKings Daily Fantasy Football Explained
$22,000 Premier League Striker and $15,000 Premier League Golden Boot!
Gameweek 5 of the Premier League is almost upon us and DraftKings have plenty of competitions for those who like a quick return on investment through a 1-day fantasy format.
DraftKings "Premier League Striker" gives you five fixtures to select your eight man fantasy team from, all for an entry fee of just $3 (deposits and withdrawals will be converted at a competitive rate). $3 entry can potentially scoop you a huge chunk of the $22,000 prize pool, which has a $1,500 top prize!
DraftKings "Premier League Golden Boot" follows exactly the same format, just at a higher buy in. $27 is the entry for that competition, which has a $15,000 prize pool and a $2000 top prize!
We have put together the following article to help give you an edge over the rest of the field when deciding who should make the cut in your team. See our lineup and read more below!
Who to Buy
Romelu Lukaku or Everton's Attacking Midfielders

Romelu Lukaku ended a goalless run of 1139 minutes with an 11 minute hat-trick (the 12th fastest in Premier League history) against Sunderland on Monday. Two headed goals and one low finish were enough to seal Everton all three points and see Lukaku take away a whopping 45.3 points in the DraftKings fantasy format (3 goals scored, 9 shots, 6 shots on goal, 1 cross and 1 foul conceded). Lukaku will no doubt be full of confidence to continue this form in their next match at home to Middlesborough.

While the 23 year-old Belgian was the star of the show on Monday, a few other Everton players also took away a decent point haul: Yannick Bolasie, Kevin Mirallas, and Idrissa Gueye earnt themselves 21.8 points, 13 points, and 11.8 points respectively. All of these midfielders have extremely reasonable price tags considering Everton's strong form and would be valuable assets to any lineup.

Kevin De Bruyne or Manchester City's Attacking Midfielders

Kevin De Bruyne ran the show in Manchester City's masterclass performance against Jose Mourinho's Manchester United last weekend. De Bruyne was involved in both of City's goals, scoring the first and assisting Iheanacho for the second, earning himself a solid 26.3 point haul in the process. Costing $9700, he is the second most expensive midfielder/forward in the DraftKings fantasy format, only behind Sergio Aguero who will NOT be available on Saturday. However, given his constant involvement not only in open play going forward, but also from set pieces, we expect him to be well worth 1/5th of your budget if you fancy him as your main investment. Especially when considering that City face Bournemouth this weekend.

If De Bruyne is too expensive for your budget, then striker Kelechi Iheanacho or any of Man City's remaining attacking midfielders, such as Nolito or Raheem Sterling, can be obtained for a modest $7400 or less.

Alexis Sanchez or Arsenal's Midfielders

Alexis Sanchez started on the bench last weekend against Southampton after South American international football saw him play just a few days earlier. Needless to say that Sanchez plays a very creative role in Arsene Wenger's system – something that is rewarded heavily in the DraftKings format. The Chilean collected a decent 18.8 points from Arsenal's difficult mid-week Champions League fixture away to PSG and also scored their only goal (1 goal, 2 shots, 1 shot on goal, 1 cross, 3 fouls drawn, 1 tackle won and 2 interceptions). He is the fourth most expensive player this weekend, bring priced at $9200, but he has the advantage of being able to be set in either a midfield or forward spot.

Arsenal have some of the highest average scoring midfielders in the DraftKings format and with a fixture against Hull City this weekend, we expect Santi Cazorla or Mesut Ozil to also be decent additions for a slightly cheaper $7700 or $8900 respectively.

Rihad Mahrez or Leicester City Players

Jamie Vardy and Riyad Mahrez were Leicester City's dynamic duo last season. The two not only gave Leicester City faith, but propelled them to their unbelievable 2015/2016 Premier League title win thanks to an outstanding combined 41 goals and 19 assists between them. Though it took Vardy until Leicester's third match against Swansea to start his party, scoring his first of the season and tallying 17 points, he scored another by capitalising on a defensive error from Liverpool last weekend, earning himself a total of 19 points.

Vardy and Mahrez looked back to form in Leicester's mid-week 3-0 win away to Club Brugge in the Champions League. The Foxes will no doubt return from Belgium full of confidence ahead of the fixture at home to Burnley and, as such, we expect any of their starting eleven to be worth an inclusion in your lineup.

Arsenal's or Manchester City's Defenders

Arsenal are likely bitter not to keep a clean sheet in their 2-1 win at home to Southampton last weekend. Petr Cech was unlucky when he pushed Dusan Tadic's close range free-kick onto the crossbar, which subsequently deflected down onto his own back and in for an own goal. Not only do Arsenal have a strong chance to keep a clean sheet against Hull, the Gunner's back four are often involved in the action going forward too – something that will help to rack up those crucial points. Bellerin and Monreal frequently help out on the wings and Koscielny and Mustafi move up for corners – Koscielny's stunning goal with an overhead kick last weekend is a prime example!

Manchester City are another side who we fancy to take away a clean sheet this weekend. There defensive performance against Borussia M'gladbach in the Champions League helped keep their first clean sheet of the season, something that Pep Guardiola would no doubt like to see against Bournemouth on Saturdau. Our choice player is Nicolas Otamendi, who's heading prowess sees him score from set pieces every now and then.
Who to Avoid
Sergio Aguero (Manchester City)

Despite appeals to the Football Association panel from Manchester City, Sergio Aguero was found guilty of violent conduct after he elbowed Winston Reid in their 3-1 win at home to West Ham. Aguero has already served the first of his three match ban, missing City's 2-1 win away to United in the huge Manchester derby last weekend. Aguero will also be banned for this weekend's trip to Bournemouth, though he still remains available for selection in the DraftKings format!

Andre Grey (Burnley) or Burnley Players

While striker Andre Grey managed an impressive 19-point haul in Burnley's 2-0 win at home to Liverpool a few weeks back, scoring one and assisting the other, he has been largely unimpressive since. His $7800 price tag has actually increased $400 since the Liverpool game, despite earning fewer points than if he hadn't played! Grey has earnt -1 point over his last two matches, taking 0 points away from London against Chelsea and -1 point from their match at home to Hull (1 shot on target but three fouls conceded).

Burnley face Leicester City away on Saturday, and we expect the reigning champions to put in a dominant performance after their morale-boosting 3-0 win in their first ever UEFA Champions League match during the week.

Alvaro Negredo (Middlesborough) or Middlesborough Players

Alvaro Negredo is another striker who's strong start to the season has overshadowed his disappointing performances over Middlesborough's last two matches. Negredo earnt 15 points in Boro's first match of the season against Stoke City, scoring their only goal in the 1-1 draw, and another impressive 14 point haul in their 2-1 win away to Sunderland, assisting both of Cristhian Stuani goals. Since then, however, the Spaniard has earnt just 8 points over fixtures against West Bromich Albion and Crystal Palace (4 points in each), registering just one shot on goal.

Middlesborough face the in-form Everton on Saturday, who come into this off the back of three consecutive wins. We expect this to be a tough challenge all around.

Bournemouth Players

Though Bournemouth took away their first win of the season against West Brom last Saturday and are unbeaten in two in the Premier League, facing Pep Guardiola's Manchester City on Saturday will almost certainly be too much for the Cherries. Defenders Brad Smith and Adam Smith are currently the two highest average earning players for Bournemouth in the DraftKings format. However, Man City have displayed their possession heavy, attacking masterclass twice in the last week with convincing wins against Manchester United and Borussia Monchengladbach. We can't see Bournemouth players collecting many points at all this weekend.

Defensive Midfielders

Defensive midfielders are simply the lowest point earners in DraftKings fantasy. Though their cheaper price tag may be tempting, players who's sole responsibility is to reclaim possession and pass it onwards will earn you very few points. Any winger from a weaker side, such as Nacer Chadli from West Brom, will often earn more points and be involved with more of the action than the best central midfielders, such as N'golo Kante or Paul Pogba.