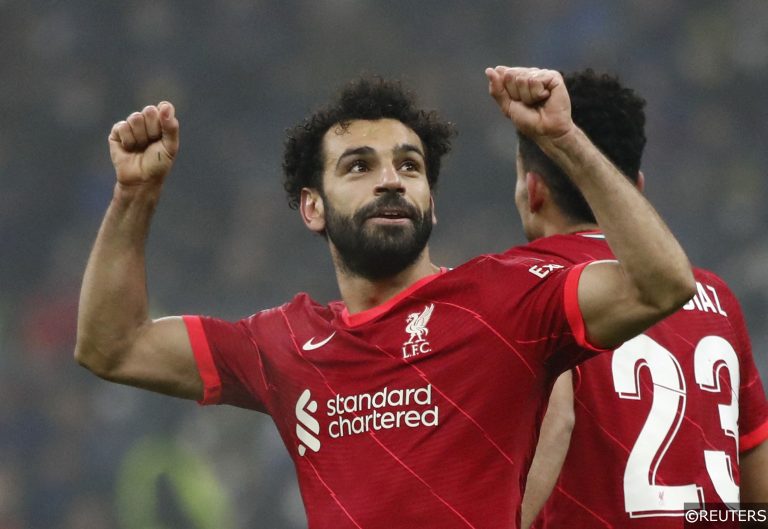 Noah Bradley
@noah_bradley15
FPL has returned and with the new Premier League season fast approaching Fantasy Football managers across the globe are settling down to finetune their 100m squad.
Everyone thinks they are happy with their team, but until 6:30pm on Friday, you'll never be fully satisfied.
So, in preparation for the upcoming FPL season we've compiled a bunch of selection tips for you. Don't forget to check out all our Premier League predictions for the upcoming season as well.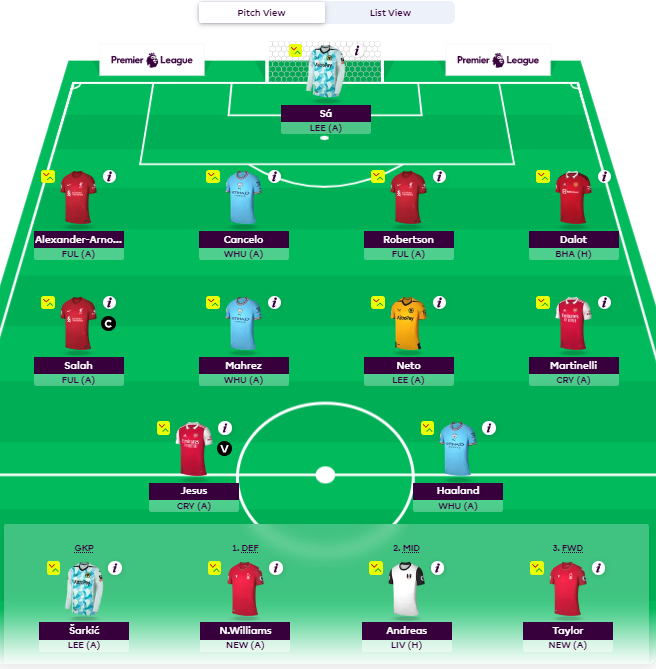 Premiums – The cream of the crop
Mohamed Salah (13.0m)
Salah is the most expensive player in the game this year at 13m but there is a very good reason for this. He finished as the highest points scorer last season and over the last five seasons has averaged a whopping 258.2 points.
For this reason alone he is an FPL must have and will undoubtedly be a regular captain throughout the course of the season.
Trent Alexander-Arnold (£7.5m)
Once again Trend finished as the top-scoring defender but he was also third-highest scorer overall behind Salah and Son Heung-min.
He finished 57 points behind the top scorer Salah but is 5.5m cheaper, proving once again why he is an FPL must have this year.
Erling Haaland (11.5m)
Haaland is the last of the big hitters on this list. He is obviously somewhat of an unknown quantity in mainstream fantasy football, but his goals and assists output is off the charts.
He has averaged over one goal contribution per game over the last two seasons and looks worth the risk at his 11.5m price point.
---
The mid-tier – Consistency is king
João Cancelo (7.0m)
Cancelo is the main asset in a city defence that only conceded 26 Premier League goals last season.
He also chipped in with eight combined goals and assists from right back, which is a very high output for a defender making him a solid choice for an FPL side.
Andy Robertson (7.0m)
A Liverpool double up seems a very smart play this season due to the high attacking potential of both full backs matched with the stability they have at the back.
Whilst Robertson doesn't hit the crazy heights of opposite number Trent does in terms of bonus points he still has a very high output in FPL and ended up as eighth-highest scorer overall last term.
Riyad Mahrez (8.0m)
"Pep roulette" is a very popular term among FPL players due to the amount of options he has had at his disposal in previous years but this year the Spaniard has really streamlined his options.
They have gained a striker in Haaland but have lost Gabrial Jesus, Raheem Sterling and Ferran Torress, leaving Riyad Mahrez, Phil Foden, Jack Grealish and Julian Alvarez competing for the attacking positions.
With Foden missing a lot of pre-season and Mahrez not going to the World Cup in November, he could be a huge part of Pep's plans.
Gabriel Jesus (8.0m)
Gabriel Jesus made the move from Manchester to North London this summer and looks to be Arsenal's main man up front. will become the Arsenal main man.
The striker has the ability to thrive in his new team and could easily finish as a top-three attacker in the game.
The only negative to Jesus is his high ownership, so if you need a differential you may want to choose another route.
José Sá (5.0m)
The goalkeeper we have gone for is Jose Sa to start the season. He has brilliant fixtures to start the year playing against Leeds, Fulham, Southampton and Bournemouth in the first six games.
We have also picked Matija Šarkić as the back up keeper so if Sa is an unexpected absence in the side, we have both options covered.
Bargain basement – The budget enablers
Pedro Neto (5.5m)
Neto missed the majority of last season via injury, but had 13 goal contributions in the 2020/21 season.
With Raúl Jiménez sidelined for at least the first eight games of the season, Neto could be carrying the Wolves attack.
Diogo Dalot (4.5m)
Dalot seemed to be a favourite of Ralf Rangnick last season, and that has continued into Erik Ten Hag's tenure in charge. At 4.5m he could be a very good option in a Manchester United side looking to bounce back into the Champions League this season.
Gabriel Martinelli (6.0m)
With the addition of Jesus, the Arsenal attack could be transformed this season. They can line up with Saka on the right and Martinelli on the left with the midfield creativity behind them.
Martinelli could be the pick of the budget midfielders.
Neco Williams (4.0m)
Williams was bought for 18 million by Forest this season to be their starting right wing back.
If this was before the start of FPL 2022/23 he would be priced at 4.5m. However he has been priced as a Liverpool back up, so the price tag alone makes him the pick of the budget defenders much like Livramento last season.
Andreas Pereira (4.5m)
Similar to Williams, Pereira was priced before his transfer this season. He will play an awful lot of games for Fulham so is the pick of the 4.5 midfielders. He won't start for many fantasy players but is very much worth having on the bench as an option.
---

Build better bets with our free betting tips, predictions and accumulators, every day.
More betting news:
FST's 2022/23 outright predictions hub
FST's Premier League final table prediction
In the Mixer: Experts' best Premier League outright bets
Betting Academy: Complete football betting guide
Here at Free Super Tips, we cover the entire English Football League. Make sure to check out our Championship Predictions, League One Predictions and League Two Predictions, all covered by our betting experts.