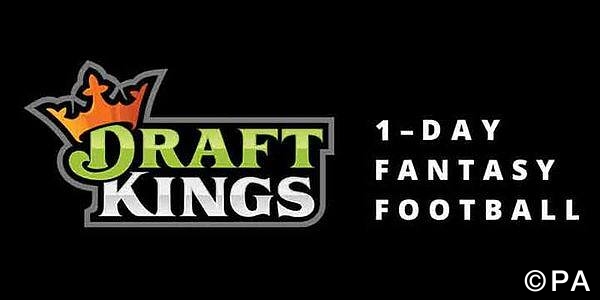 A lifelong Birmingham City fan, Tom relocated to Germany for five years after graduating from university, where his interest in the Bundesliga developed. He began writing about and betting on German football for FST in 2016. He's also an avid fantasy football player and closely follows the Premier League and European competitions.
DraftKings are daily fantasy sports giants in the US and they've now launched in the UK for the new Premier League season!
For those who don't know how the DraftKings 1-day fantasy format works, find out all you need to know by following the link below:
DraftKings Daily Fantasy Football Explained
$20,000 Premier League Striker and $16,000 Premier League Golden Boot!
Gameweek 11 of the Premier League is almost upon us and DraftKings have plenty of competitions for those who like a quick return on investment through a 1-day fantasy format.
DraftKings "Premier League Striker" gives you five fixtures to select your eight man fantasy team from, all for an entry fee of just $3 (deposits and withdrawals will be converted at a competitive rate). $3 entry can potentially scoop you a huge chunk of the $20,000 prize pool, which has a $1,000 top prize!
DraftKings "Premier League Golden Boot" follows exactly the same format, just at a higher buy in. $27 is the entry for that competition, which also has a $16,000 prize pool and a $1,000 top prize!
We've put together the following article to help give you an edge over the rest of the field when deciding who should make the cut in your team. See our lineup and read more below!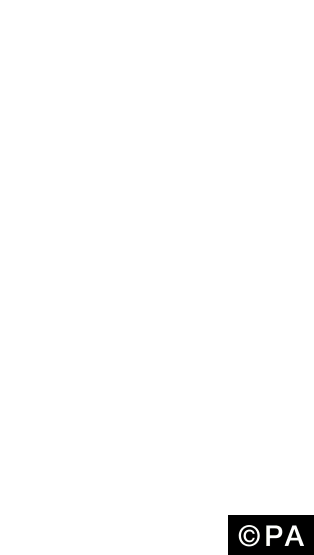 Who to Buy
Sergio Aguero or Manchester City Players

Sergio Aguero earns himself a mention after his key role in last weekend's 4-0 win against West Brom – the Argentinian tallied a huge 29 point haul under the DraftKings format from 2 goals, 5 shots, 2 shots on goal, 1 foul drawn, 1 tackle won and 1 interception. Only teammate Ilkay Gundogan bettered Aguero in this match, earning an even more impressive 38 points from 2 goals, 1 assist, 4 shots, 2 shots on goal, 5 crosses, 1 foul drawn and 1 tackle won.

Aguero is the 2nd most expensive player available in DraftKings fantasy this Saturday at $9,200, but his consistency in the top flight and a fixture against Middlesborough should prove his worth. The same applies for any of Manchester City's players, particularly Kevin De Bruyne and Raheem Sterling in the final third. Gundogan, meanwhile, though "unproven" in terms of Premier League game time, is extremely decent value for a Manchester City midfielder at $4,800. His peak form makes him a hugely tempting player to take for just a small fraction of your budget, especially after his further 2 goals in City's mid-week 3-1 win over Barcelona in the UEFA Champions League.

Chelsea Players

Since being swept aside by Arsenal in gameweek 6, Chelsea have won four successive matches, scoring eleven goals and keeping a clean sheet in each. Antonio Conte's decision to move to a back three supported by wing backs has produced defensive stability and seen a range of Chelsea players perform well over recent weeks.

Eden Hazard ($9,100) has been the main benefactor from the switch in system, earning over 20 points in each of his last three outings for Chelsea. He has scored 1 goal in each of his last five matches for club and country and has racked up a tonne more points from crosses, fouls drawn and shots on goal. Diego Costa ($8,400) – the Premier League's leading goalscorer – is also in peak form and has already established one of the highest FPPG (fantasy point per game) averages in the DraftKings format. He was the benefactor of a Hazard assist last time out against Southampton, taking his total to 8 goals from 10 matches alongside a 18.5 point haul.

At the back, Azpilicueta ($4,000), who has taken double digits in Chelsea's last two matches, or Marcus Alonso ($4,600), who has had more attempts on goal than any other defender since gameweek 7 onwards, also warrant interest.

Stoke Players

Stoke City are well on the road to recover after last Monday's 3-1 win at home to Swansea City, marking their third consecutive Premier League win and extending their streak to five matches unbeaten. Wilfried Bony's 2 goals against his former club were enough to earn him his first double digit haul of the season (28 points) and when compared with his displays for Manchester City last season, Bony has much more potential as he is seeing much more of the ball in the opposition's box, averaging a much higher number of touches per match and creating almost double the number of chances.

Regarding other players going forward, Joe Allen ($6,300) seems unstoppable and continued his form with 2 assists last weekend. His consequential 20.3 point haul pushed up his FPPG average to 14.7, one of the highest within the $6,000-$7,000 price range. This alone should be enough to warrant consideration.

Xherdan Shaqiri ($7,800) has been finding his flow again, scoring two long-range efforts to earn him 32 points the weekend prior to last. Meanwhile, two clean sheets over Stoke's last three has seen some modest point hauls for Stoke's defenders, such as, Erik Pieters and Ryan Shawcross, who also assisted Shaqiri for one of the aforementioned goals. Stoke have a "winnable" fixtures ahead against the out-of-form West Ham so any of the above should prove to be reasonable investments.

Bournemouth Players

Bournemouth have improved around the board as the season has progressed and defenders Adam Smith ($5,500) and Charlie Daniels ($5,300) have seen their FPPG averages increase in recent weeks after both have found themselves more involved in the action going forward, particularly in Bournemouth's 6-1 thrashing of Hull City a few matches back. Smith is the single most – and Daniels the third most -expensive defender available for selection this Saturday, but Smith does have the 2nd highest FPPG average for a defender. Either of these have decent potential this weekend with a fixture at home to Sunderland, who not only concede a lot of goals, but have problems going forwards too.

Regarding action in the final third, Bournemouth's Callum Wilson ($6,600) is one of the cheaper forwards and better value forwards. He has averaged 10 points per match over his last four appearances and all three of his goals this season have been against teams whose back four are on the "weaker" side, much like opponents Sunderland.

Tom Heaton (Burnley)

Tom Heaton has been one of the best goalkeepers in the Premier League under the DraftKings fantasy format in recent weeks. He has the 2nd highest FPPG of any goalkeeper available this weekend due to the fact that goalkeepers earn points not just for clean sheets, but also for saves. Heaton earnt a huge 25.5 points from a clean sheet and 11 saves in Burnley's 0-0 draw at Manchester United last weekend – the second time in three matches he has made 11 saves and the fourth time in five matches that he has earnt double digits. Burnley have a reasonable chance against Crystal Palace this weekend and he is one of the better value goalkeepers at $4,700.
Who to Avoid
Alvaro Negredo (Middlesborough)

Alvaro Negredo's and Middlesborough's strong start to the season has somewhat overshadowed their disappointing performances after gameweek 2. Negredo earnt 29 points over Boro's opening two matches against Stoke City and Sunderland, scoring one and assisting two. Since then, however, the Spaniard has registered just five shots on goal and collected a cumulative 33 points for an FPPG average of just 5.9 points. Middlesborough face Manchester City this Saturday, who come into this off a 3-1 win at home to Barcelona in the Champions League, so we can't realistically see too much value in his $6,000 price tag.

Sunderland Players

Sunderland are rock bottom of the Premier League and without a win so far this season. Not only that, but the Black Cat's are yet to keep a clean sheet and all of their defenders, with the exception of wing-back Patrick van Aanholt, have an FPPG lower than 4.2. Though P. van Aanholt finds himself frequently involved on the wings, play which is often rewarded under the DraftKings scoring system, without the prospect of extra points from a clean sheet, we find it hard to justify his $5,000 price tag.

The only other Sunderland player worth considering is Jermaine Defoe, who has been about their only threat going forward and has averaged 9.9 FPPG. However, he's the type of player who earns very few points in matches where he doesn't score – 7 points is the most earnt without scoring – so spending $6,300 on him is about risk versus reward.

West Ham Players

Though West Ham have tightened up their back four in recent weeks, the Hammers have been struggling in general going forward since midfielder Michail Antonio (5 goals in 10 appearances) ended his goalscoring streak. New singing Simone Zaza is yet to score or assist since joining them just before gameweek 4 and Andy Carroll has been absent due to injury since gameweek 2. While fan favourite Dimitri Payet has been maintaining a strong 16.9 FPPG average, he is the most expensive player available this weekend at $9,300 and even he hasn't been at his best.

Everton Defenders

Everton's defenders have some of the higher FPPG averages from those available this weekend – Seamus Coleman has the highest but is the 2nd most expensive at $5,400. However, don't allow high FPPG's to always dictate decisions as Everton face the in-form Chelsea this Saturday. The Blues come into this match off the back of four consecutive wins and demolished Jose Mourinho's Manchester United 4-0 last time out at Stamford Bridge. Everton will likely have a difficult time at the back this weekend.

Defensive Midfielders

Defensive midfielders are simply the lowest point earners in DraftKings fantasy. Though their cheaper price tag may be tempting, players who's sole responsibility is to reclaim possession and pass it onwards will earn you very few points. Any winger from a weaker side, such as Stewart Downing from Middlesborough, will often earn more points and be involved with more of the action than some of the best central midfielders, such as N'golo Kante.