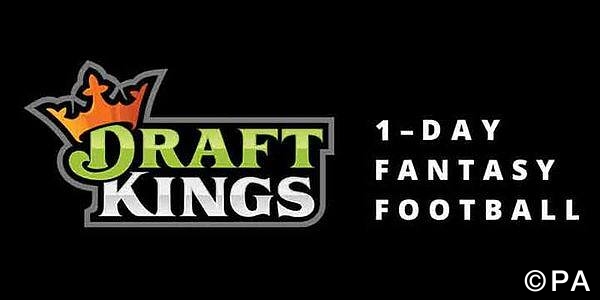 A lifelong Birmingham City fan, Tom relocated to Germany for five years after graduating from university, where his interest in the Bundesliga developed. He began writing about and betting on German football for FST in 2016. He's also an avid fantasy football player and closely follows the Premier League and European competitions.
DraftKings are daily fantasy sports giants in the US and they've now launched in the UK for the new Premier League season!
For those who don't know how the DraftKings 1-day fantasy format works, find out all you need to know by following the link below:
DraftKings Daily Fantasy Football Explained
$16,000 Premier League Striker and $20,000 Premier League Golden Boot!
Gameweek 25 of the Premier League is almost upon us and DraftKings have plenty of competitions for those who like a quick return on investment through a 1-day fantasy format.
DraftKings "Premier League Striker" gives you six fixtures to select your eight man fantasy team from, all for an entry fee of just $3 (deposits and withdrawals will be converted at a competitive rate). $3 entry can potentially scoop you a huge chunk of the $16,000 prize pool, which has a $1,500 top prize!
DraftKings "Premier League Golden Boot" follows exactly the same format, just at a higher buy in. $27 is the entry for that competition, which has a $20,000 prize pool and a $1,500 top prize!
We've put together the following article to help give you an edge over the rest of the field when deciding who should make the cut in your team. See our lineup and read more below!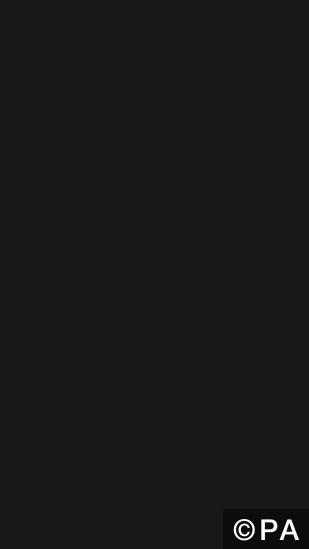 Who to Buy
Christian Eriksen (Tottenham Hotspur) – Price: $9,500

Christian Eriksen is a player who's presence and orchestration of the offense in the attacking third through open play and from set pieces has earned him a tonne of points under the DraftKings format. Eriksen has been outstanding this season from a fantasy perspective and though he hasn't scored or assisted in any of his last three appearances, he continues to rack up valuable points in other categories, for example, through a massive 32 crosses over his last two matches.
Add all his "extra" points to his five goals and eleven assists so far this season and Eriksen sits on an impressive 15.4 FPPG (Fantasy Points Per Game) average. Eriksen's consistency is what sets him apart, though, having matched or bettered his average in eight of his last ten outings for Spurs (a personal high of 37 points against Hull City). Under normal circumstances a fixture away to Liverpool should be considered tricky, however, the Reds have been a bit under the weather in 2017 and this should provide ample opportunity for the Dutch midfielder to continue his fantasy form.

Romelu Lukaku (Everton) – Price: $8,700

Romelu Lukaku broke his two match run without a shot on target in style last weekend. Lukaku's incredible four goal haul at home to Bournemouth in Everton's 6-3 win last Saturday saw Lukaku take 52 points away for his fantasy owners. Everton face Middlesborough this Saturday, who are winless in seven and have allowed the second-most (22) shots on target of any Premier League side in the last ten matches, so the Belgian striker has huge potential to build on his position as the Premier League's top scorer (16 goals). Following on from this, midfielders Ross Barkley ($6,800), Kevin Mirallas ($6,400) and Tom Davies ($3,600) also warrant consideration.

Jermain Defoe (Sunderland) – Price: $6,500

Sunderland's star striker Jermain Defoe has one of the best goals per $ ratio in the DraftKings format. Defoe scored two goals last weekend in a 4-0 thrashing away to Crystal Palace, taking him to six goals in his last six appearances, and the former England international needs just five more goals to better his best ever Premier League season (18 goals scored). Defoe is fourth (14 goals) in the race for the Golden Boot and with a fixture at home to Southampton, who have lost six of their last seven in the Premier League, he should also be confident to continue his streak.

Erik Pieters (Stoke City) – Price: $4,500

Stoke may be four matches without a clean sheet, but conceding no more than one goal over a set of tricky fixtures shows there is some defensive stability. Stoke host Crystal Palace on Saturday, which should be considered a decent opportunity to keep a clean sheet given the fact that Palace have failed to score in three of their last four Premier League matches. Of all Stoke defenders available, Pieters is worth the most consideration based on his ability to offer both defensive and attacking potential, shown by his statistical distribution from last match (1 shot, 6 crosses, 2 fouls drawn, 4 tackles won, 2 interceptions).

Vito Mannone (Sunderland) – Price: $4,300

It's important to spend your budget where it matters in the DraftKings format. Simply put, goalkeepers have the lowest potential of all player types to take away high points scores. Hence, you should be using less of your budget on them. Sunderland's Vito Mannone is, for example, a huge $1,700 cheaper than Manchester United's David de Gea but has a higher FPPG average for a reason. Weak defenses means that goalkeepers are forced to make more saves and as goalkeepers earn 2 points per save, these points can soon rack up. Mannone has shown his competence between the sticks and took away a huge 26 point haul last weekend thanks to eight saves (+16 points), a win (+5 points) and a clean sheet (+5 points).
Who to Avoid
Paul Pogba

Manchester United's £90 million man hasn't had the most impressive return to the English top flight. Pogba ($7,600) is now five matches without a goal or assist and last weekend's performance away to Leicester was one of his weakest fantasy peformances ever. Pogba failed to send in a cross (for only the 4th time this season) and his yellow card meant he ended the match with just 3 points. Though United themselves are in decent form and have a fairly favourable fixture at home to Watford this weekend, we feel there's better value backing more in-form midfielders from a similar price range, such as, Henrikh Mkyhitaryan ($7,800) or Everton's Ross Barkley ($6,800).

Liverpool Players

Liverpool midfielders have been some of the highest scoring players under the DraftKings format over the opening half of the Premier League season. However, Liverpool's poor 2017 league form, which continued with an "embarassing" 2-0 defeat away to Hull City, has stemmed from a lack of magic from the same players. Coutinho is without a goal or assist since returning from injury, Firmino and Lallana are now three and five matches without a goal or assist respectively, and Sadio Mane is yet to put in a decent shift since returning from the African Cup or Nations. With a tricky fixture at home to Tottenham Hotspur this Saturday, there's certainly some cause for concern amongst Jurgen Klopp's ranks.

Middlesborough Players

Middlesborough are the lowest scoring side in the Premier League (19 goals), an obvious disadvantage for earning points in most forms of fantasy football, and just one win in their last ten matches doesn't cast them in a particularly favourable light. Middlesborough's form may be better at home than on the road, but a tricky match against Everton this weekend, who are unbeaten in four consecutive away matches (W2 D2), means we'd steer clear of Aitor Karanka's side.

Salomon Rondon (West Brom)

Salomon Rondon's price hasn't dropped down to $6,000 (a fall of $1,500 from a peak of $7,500) without reason. He's scored just three goals over his last twelve Premier League outings, all of which came in a 3-1 win at home to Swansea in December. Due to this lack of goals, he's earned no more than 7 points in eight of West Brom's last ten matches. West Brom have failed to score in three of their last five away matches, so another match on the road this Saturday doesn't do the Venezuelan international any favours.

Defensive Midfielders

Defensive midfielders are simply the lowest point earners in DraftKings fantasy. Though their cheaper price tag may be tempting, players whose sole responsibility is to reclaim possession and pass it onwards will earn you very few points. Any winger from a weaker side, such as, Adnan Januzaj ($4,200) from Sunderland, will often earn more points and be involved with more of the action than some of the best central midfielders, such as, Victor Wanyama ($3,600) from Spurs.