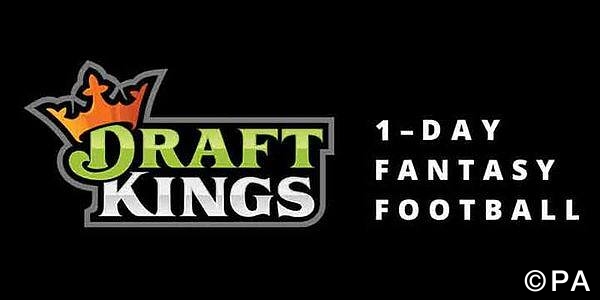 A lifelong Birmingham City fan, Tom relocated to Germany for five years after graduating from university, where his interest in the Bundesliga developed. He began writing about and betting on German football for FST in 2016. He's also an avid fantasy football player and closely follows the Premier League and European competitions.
DraftKings are daily fantasy sports giants in the US and they've now launched in the UK for the new Premier League season!
For those who don't know how the DraftKings 1-day fantasy format works, find out all you need to know by following the link below:
DraftKings Daily Fantasy Football Explained
$12,000 Premier League Striker and $16,000 Premier League Golden Boot!
Gameweek 29 of the Premier League is almost upon us and DraftKings have plenty of competitions for those who like a quick return on investment through a 1-day fantasy format.
DraftKings "Premier League Striker" gives you six fixtures to select your eight man fantasy team from, all for an entry fee of just $3 (deposits and withdrawals will be converted at a competitive rate). $3 entry can potentially scoop you a chunk of the $12,000 prize pool, which has a $600 top prize!
DraftKings "Premier League Golden Boot" follows exactly the same format, just at a higher buy in. $27 is the entry for that competition, which has a $16,000 prize pool and a $1,000 top prize!
We've put together the following article to help give you an edge over the rest of the field when deciding who should make the cut in your team. See our lineup and read more below!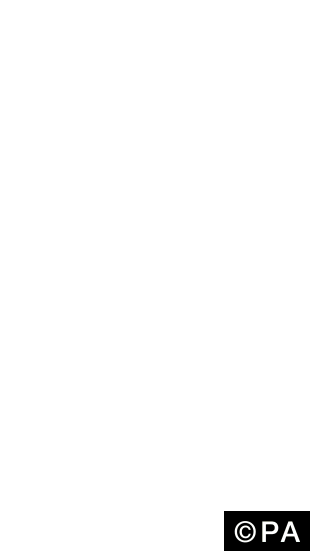 Who to Buy
Gylfi Sigurdsson (Swansea) – Price: $11,200

Gylfi Sigurdsson is a player who's presence and orchestration of the offense in the attacking third and from set pieces has earned him a tonne of points under the DraftKings format. Sigurdsson has been outstanding throughout this season from a fantasy perspective and his eight-goal, eleven-assist total so far sees him hold an impressive 16.1 FPPG (Fantasy Points Per Game) average – the highest of any player available this Saturday. Sigurdsson's consistency in recent weeks is what sets him apart though, returning either a goal or an assist (one time both) in eight of Swansea's last nine matches. Swansea are much improved under manager Paul Clement, scoring at least one goal in all of their last seven Premier League outings and a trip to Bournemouth, who haven't kept a clean sheet so far in 2017, should provide the Icelandic international with ample opportunity to continue his strong form.

Romelu Lukaku (Everton) – Price: $9,600

Romelu Lukaku's 62 goals in an Everton shirt makes him the club's highest scoring player of all time, but the Belgian has one more record in his sights this weekend – one goal would be enough to record his best ever Premier League season. Everton and Lukaku have been at their best at home (W9 D4 L1), with Lukaku scoring at least one goal in each of his last five outings at Goodison Park for a whopping 8 goals total. Hence, a favourable fixture at home to Hull City this weekend gives the Belgian a prime opportunity to break his 19 goal record – Hull have lost 79% of their matches on the road (W1 D2 L11), conceding an average of 2.2 goals per away match on the road. Other Everton players, such as, Ross Barkley or Kevin Mirallas warrant consideration for the same reason.

Joshua King (Bournemouth) – Price: $6,200

Bournemouth may not hold the best defensive record in 2017, but the Cherries have been significantly better in front of goal, with Joshua King being a central figure going forward. King scored his first ever Premier League hat-trick last weekend in Bournemouth's 3-2 win at home to West Ham, despite the fact he missed a penalty early on, marking the Norwegian's 9th, 10th and 11th goal of the season. King has scored seven in just his last five outings, so Bournemouth's match at home to Swansea this weekend, who have conceded an average of 2.2 goals per match on the road this season, offers decent potential for him to continue his strong form.

Jermain Defoe (Sunderland) – Price: $6,000

Having scored just one goal in his last six starts, Defoe's decline in popularity is understandable. But the English striker has a huge opportunity to re-emerge as a valuable asset to any DraftKings team this weekend. Burnley hold the worst away record in the Premier League (D2 L12) and are yet to record a clean sheet on their travels – in fact, Burnley have conceded a huge average of 2.1 goals per match in Premier League away days this season. Even with Defoe's recent dry spell, his fourteen goals and three assists represent his huge contribution to Sunderland – Defoe has been involved in a massive 71% of The Black Cats' goals this season. At just $6,000 of your budget, striker Jermain Defoe also has one of the best goals per $ ratio available this weekend.

Jordan Pickford (Sunderland) – Price: $4,900

It's important to spend your budget where it matters in the DraftKings format. Simply put, goalkeepers have the lowest potential of all player types to take away high points scores. Hence, you should be using less of your budget on them. Sunderland's Jordan Pickford is, for example, $600 cheaper than Chelsea's Thibaut Courtois, but holds only a marginally lower FPPG average for a reason. Sunderland's weaker back line means that Pickford will be forced to make more saves (+2 points per save), and a match at home to Burnley on Saturday even offers potential to take away both the clean sheet (+5 points) and the extra points for the win (+5 points).
Who to Avoid
Stoke Players

Stoke find themselves in reasonable form, unbeaten in four matches at the bet365 Stadium (W2 D2), but hosting top of the table Chelsea this Saturday will likely prove too much for the Potters. Chelsea who have won 78% of their Premier League matches and hold the the best defensive record in the Premier League. Stoke, meanwhile, are struggling for form in front of goal, with just three goals scored over their last five matches.

Burnley Players

Simply put, Burnley players just don't have enough potential when compared to players from some other teams this Saturday. Not only are The Clarets in awful form on the road in the Premier League, taking just two points from their fourteen away matches so far (D2 L12) this season, but even though their scoring form is improving, they've still only scored two or more goals in one of these (7%). With goals spread thin and far between them, we'd avoid Sean Dyche's side this weekend.

Bournemouth Defenders

Bournemouth defenders Charlie Daniels, Adam Smith and Simon Francis made a name for themselves with a few solid performances last December. However, as mentioned above, the Bournemouth defense has taken a turn for the worse in 2017, in part due to varying injuries, and the Cherries have failed to keep a clean sheet in all nine Premier League matches so far this year – notably, Bournemouth have conceded an average of 2.6 goals per match over the same number.

Hull City Defenders

Hull City are a side that not only struggle on the road, losing 79% of their Premier League away matches this season (W1 D2 L11), but also consistently fail to keep a clean sheet. Hull have registered just two clean sheets on the road this season (14%) and given their back four very rarely get involved with the action going forward – something that the DraftKing's scoring system rewards – Hull defenders hold the lowest potential on the road to Everton this Saturday.

Defensive Midfielders

Defensive midfielders are simply the lowest point earners in DraftKings fantasy. Though their cheaper price tag may be tempting, players whose sole responsibility is to reclaim possession and pass it onwards will earn you very few points. Any winger from a weaker side, such as, Sunderland's Adnan Januzaj ($4,000), will often earn more points and be involved with more of the action than some of the best central midfielders, such as, Chelsea's N'golo Kante ($3,300).