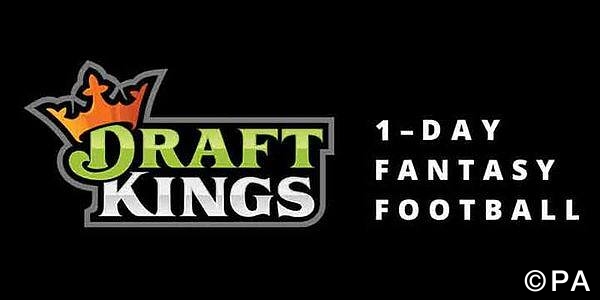 November 24, 2016
Show Bio
A lifelong Birmingham City fan, Tom relocated to Germany for five years after graduating from university, where his interest in the Bundesliga developed. He began writing about and betting on German football for FST in 2016. He's also an avid fantasy football player and closely follows the Premier League and European competitions.
DraftKings are daily fantasy sports giants in the US and they've now launched in the UK for the new Premier League season!
For those who don't know how the DraftKings 1-day fantasy format works, find out all you need to know by following the link below:
DraftKings Daily Fantasy Football Explained
$20,000 Premier League Sweeper and $15,000 Premier League Golden Boot!
Gameweek 13 of the Premier League is almost upon us and DraftKings have plenty of competitions for those who like a quick return on investment through a 1-day fantasy format.
DraftKings "Premier League Sweeper" gives you five fixtures to select your eight man fantasy team from, all for an entry fee of just $4 (deposits and withdrawals will be converted at a competitive rate). $4 entry can potentially scoop you a huge chunk of the $20,000 prize pool, which has a $2,000 top prize!
DraftKings "Premier League Golden Boot" follows exactly the same format, just at a higher buy in. $27 is the entry for that competition, which has a $15,000 prize pool and a $2,000 top prize!
We've put together the following article to help give you an edge over the rest of the field when deciding who should make the cut in your team. See our lineup and read more below!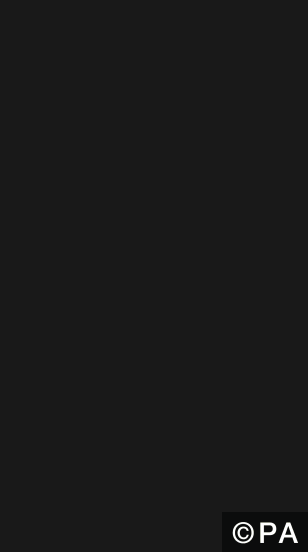 Who to Buy
Liverpool Players

Jurgen Klopp is spoiled for choice when it comes to attacking midfielders and Liverpool's midfielders thrive in the DraftKings format under Klopp's style of play. Roberto Firmino ($8,900), Coutinho ($9,500), and Mane ($8,700) are all decent selections for this weekend's fixture against Sunderland.

Countinho (15.1 FPPG) has the highest average FPPG (fantasy points per game) from the above and has earnt around 20 points or more in four of his last six appearances. Sadio Mane and Roberto Firmino, who is utilised in a false nine role, were both quiet in Liverpool's 0-0 draw away to Southampton last weekend but have also regularly hit double figures in the past. At the back, Nathaniel Clyne ($5,300) was the standout man last time out. Not only does his high work-rate see him grind out points from defensive play, but he also has a lot of potential going forward due to his involvement down the wings.

Diego Costa (Chelsea)

Since being swept aside by Arsenal in gameweek 6, Chelsea have won six successive matches, scoring seventeen goals and keeping a clean sheet in each. Antonio Conte's decision to move to a back three supported by wing backs has produced defensive stability and seen a range of Chelsea players perform well over recent weeks.

Diego Costa ($9,200) – the Premier League's leading goalscorer – is in peak form and has already established one of the highest FPPG (fantasy point per game) averages in the DraftKings format. He scored the only goal in Chelsea's 1-0 win away to Middlesborough – his third goal in three consecutive matches – and has taken 16 points or more in five of his last six appearances. Chelsea face a shaky Tottenham at Stamford Bridge this Saturday and Diego Costa is exactly the player that will want to cause an upset.

Gylfi Sigurdsson (Swansea)

Despite Swansea's awful form in the Premier League, one man, Gylfi Sigurdsson, has been an outstanding performer under the DraftKings format. Regardless of whether he scores, assists, or neither, Sigurdsson has taken at least 10 points in nine of his last ten appearances for club and country. He might be on the pricier side at $8,100, but Swansea face an equally out-of-form Crystal Palace, who have the worst record of any English football league side in 2016, and he'll no doubt be at the forefront of the action.

Ben Foster (West Brom)

Ben Foster ($5,000) didn't have too much work to do on Monday in West Brom's 4-0 win at home to Burnley. He did, however, do well to stop both shots Burnley did manage to pull off, resulting in a tidy 14 point haul for the Baggies' keeper. He's one of the cheaper first team keepers from any side and, arguably, has the best to keep a clean sheet this weekend. West Brom travel to face Hull City, who failed to score last weekend against a Sunderland side which, before this match, hadn't kept a clean sheet all season.

Shinji Okazaki (Leicester)

With Islam Slimani likely sidelined due to injury, Ranieri should almost certainly be giving the Japanese national team forward Shinji Okazaki ($5,400) a spot in the starting 11. Okazaki is, for a forward, on the cheaper side, allowing us to splash out a bit more of the budget elsewhere. He picked up a decent 17 points in Leicester City's mid-week 2-1 win against Club Brugge in the Champions League, where he swiftly got himself on the scoresheet in just the fifth minute, and he didn't play the full 90 minutes so should be well rested.
Who to Avoid
Sunderland Players

Though Sunderland come into this off the back of two consecutive Premier League wins against Bournemouth and Hull City, keeping their first clean sheet of the season in last weekend's 3-0 win at home to Hull, this Saturday's match away to Liverpool is a completely different beast. With the exception of Jermaine Defoe ($6,200) and Patrick Van Aanholt ($4,700), no Sunderland players have been regularly averaging more than around 5 points per match, so we'd avoid them at all costs here.

Hull City Players

Hull City are in a similarly situation to Sunderland regarding Premier League woes, with the exception of one player under the DraftKings format. Other than Hull's Robert Snodgrass ($7,300), who has a decent 14.8 FPPG average, we'd recommend avoiding the Tigers here, particularly after last weekend's abysmal 3-0 defeat away to Sunderland. Toni Pulis' West Brom are solid at the back and will prove difficult opponents on Saturday.

Christian Eriksen

Tottenham have, potentially, one of the biggest and trickiest fixtures of the Premier League season ahead of them this weekend. Tottenham are unbeaten since the start of the season, but Chelsea are the most in-form side with six wins to nil in their last six. Harry Kane's return from injury has certainly give Spurs some momentum – Kane has scored three goals in his last two matches – but Christian Eriksen ($7,700) has been largely quiet so far this season. He's yet to score and has registered just one assist in his last eight matches. Though DraftKing's awards points for more than just goals and assists, he has reached double digit points just twice in his last seven matches.

Alvaro Negredo (Middlesborough)

Alvaro Negredo's ($6,000) strong start to the season, where he scored one and assisted two in Middlesborough's opening two Premier League matches, has very much dropped dead. Not only has Negredo not scored since the opening match, but he's also only registered seven shots on goal resulting in him taking no more than 10 points in any of his last ten appearances for Middlesborough. Boro have a tricky fixture away to reigning champions Leicester City this Saturday and we feel their are plenty of other forwards you should be considering ahead of him.

Defensive Midfielders

Defensive midfielders are simply the lowest point earners in DraftKings fantasy. Though their cheaper price tag may be tempting, players who's sole responsibility is to reclaim possession and pass it onwards will earn you very few points. Any winger from a weaker side, such as Robert Snodgrass from Hull City, will often earn more points and be involved with more of the action than some of the best central midfielders, such as N'golo Kante from Chelsea.