DraftKings are daily fantasy sports giants in the US and they've now launched in the UK for the new Premier League season!
For those who don't know how the DraftKings 1-day fantasy format works, find out all you need to know by following the link below:
DraftKings Daily Fantasy Football Explained
100% First Deposit Bonus Up To $400
Use promo code: WELCOME100 • Welcome Bonus valid for 1st deposit only. Bonus equals 100% of player's first deposit, up to $400. The bonus will be granted in $10 chunks subject to wagering restrictions of 100 Bonus Points per chunk. Withdrawal restrictions apply. Bonus expires in 90 days. Withdrawal restrictions & T&Cs apply. 18+ begambleaware.org
$20,000 Premier League Sweeper and $16,000 Premier League Golden Boot!
Gameweek 14 of the Premier League is almost upon us and DraftKings have plenty of competitions for those who like a quick return on investment through a 1-day fantasy format.
DraftKings "Premier League Sweeper" gives you six fixtures to select your eight man fantasy team from, all for an entry fee of just $4 (deposits and withdrawals will be converted at a competitive rate). $4 entry can potentially scoop you a huge chunk of the $20,000 prize pool, which has a $2,000 top prize!
DraftKings "Premier League Golden Boot" follows exactly the same format, just at a higher buy in. $27 is the entry for that competition, which has a $16,000 prize pool and a $1,000 top prize!
We've put together the following article to help give you an edge over the rest of the field when deciding who should make the cut in your team. See our lineup and read more below!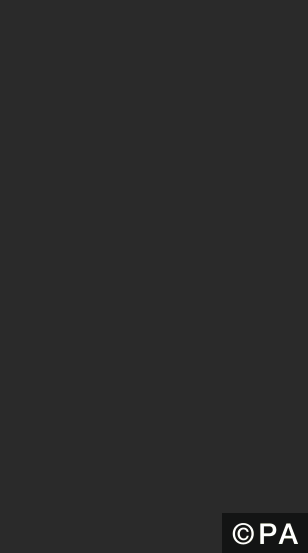 Who to Buy
Harry Kane (Tottenham)

Harry Kane ($8,700) will be disappointed not to hit the back of the net against London derby rivals Chelsea last weekend. However, Kane is, nonetheless, in decent form, scoring six goals over his last six appearances for Spurs in the Premier League and Champions League. Kane has taken DraftKings double digits point hauls in five of his last seven matches and has a respectable 12.6 FPPG (Fantasy Points Per Game). Tottenham face Swansea this weekend, who have had a poor start to the season and conceded four against Crystal Palace last weekend, so his should be set to continue his form.

Charlie Austin (Southampton)

Charlie Austin hasn't been particularly "notable" with just two goals from his last five outings, including one last time out against Everton, earning him a decent 18 points. However, the three matches in which he under-performed have been tricky fixtures against Manchester City, Chelsea and Liverpool. Austin has a knack for making his mark against the weaker sides so far this season, scoring goals against Swansea, West Ham, Burnley and Hull. Southampton have a hugely favourable fixture against the out-of-form Crystal Palace this Saturday, who have conceded two or more in all of their last five matches, and for $7,900 his potential should be even higher than his 11.5 FPPG average.

Xherdan Shaqiri (Stoke)

Though Xherdan Shaqiri has not scored or assisted in any of his last three appearances for Stoke, he has without a doubt put in some active performances on the pitch. Shaqiri is the designated corner and set piece taker, so has huge potential under the DraftKings format. His impressive 12.3 FPPG average is not built on just goals and assists, but instead the majority of his points come from shots (21), crosses (67), and fouls drawn (12) which all add up. Stoke's fixture against Burnley should provide plenty of opportunity for the reasonably priced winger to make an impact ($7,800).

Jermain Defoe (Sunderland)

Sunderland may be sitting rock bottom of the Premier League, but, interestingly, the Black Cats may see a fixture at home to reigning champions Leicester as a decent opportunity. Leicester are struggling to maintain the pace set last season, maybe as their focus is set on the Champions League, and their defensive prowess, for which they were praised last season, is nowhere to be seen. Leicester haven't kept a clean sheet in six matches and veteran striker Jermaine Defoe, one of two Sunderland players with an FPPG higher than 10, is exactly the sort of player who will capitalise on that. He's scored three and assisted two in his last three appearances and is also one of the better value strikers at just $6,500.

Jordan Pickford (Sunderland)

It's important to spend your budget where it matters in the DraftKings format. Goalkeepers have, simply put, the lowest potential of all player types to take away huge numbers of points. Hence, you should be using less of your budget on them. Sunderland's Jordan Pickford may not often keep a clean sheet, but his price ($4,500) and strong 7.6 FPPG average, better than that of Tottenham's Hugo Lloris, is thanks to some decent performances from the young Englishman. Pickford has consistently racked up points from making a huge 52 saves over his last 11 appearances for Sunderland.
100% First Deposit Bonus Up To $400
Use promo code: WELCOME100 • Welcome Bonus valid for 1st deposit only. Bonus equals 100% of player's first deposit, up to $400. The bonus will be granted in $10 chunks subject to wagering restrictions of 100 Bonus Points per chunk. Withdrawal restrictions apply. Bonus expires in 90 days. Withdrawal restrictions & T&Cs apply. 18+ begambleaware.org
Who to Avoid
Jamie Vardy

Jamie Vardy has seen his price plummet – from $8,800 to $6,900 – as a series of disappointing performances has seen him fail to score in nine consecutive Premier League matches. Vardy isn't bringing the same flare and momentum to the pitch that he did last season and, consequently, his time on the pitch has also often been cut short. Ranieri has further options up front with new-singing Islam Slimani tending to pair with Okazaki late on in the match.

West Ham Players

Not only are West Ham without a win in four matches, but their mid-week League Cup fixture against Manchester United on Wednesday will certainly take it's toll. The Hammers' have a difficult fixture hosting London derby rivals Arsenal on Saturday and while West Ham may benefit from the return of Andy Carroll after an injury spell, unfortunately, striker Diafra Sakho finds himself on the way out for approximately six weeks after he picked up a thigh injury against Manchester United last weekend.

Swansea Players

After last weekend's thrilling 5-4 win at home to the out-of-form Crystal Palace, where Gylfi Sigurdsson (39.8 points), Leroy Fer (29.5 points) and Fernando Llorente (29 points) all earnt heaps of points, we expect Swansea to come back to reality this Saturday away to Tottenham. Excluding Sigurdsson, who has taken double digits in all of his last 9 appearances for Swansea, and, arguably, Leroy Fer, who earnt more last match than in the four prior matches combined, no other Swansea player warrants interest given their form.


Burnley Players

Burnley don't have many players who would be considered "first choice" options in the DraftKings format. Tom Heaton, like Sunderland's Jordan Pickford, has racked up a decent 10 FPPG from three clean sheets combined with the 62 saves he's made so far this season. However, he's doubtful for this weekend along with another decent earner, Johann Berg Gudmundsson. The Icelandic winger has had a fair season so far and his potential absence could be a serious hit for Burnley.

Defensive Midfielders

Defensive midfielders are simply the lowest point earners in DraftKings fantasy. Though their cheaper price tag may be tempting, players who's sole responsibility is to reclaim possession and pass it onwards will earn you very few points. Any winger from a weaker side, such as Matt Phillips from West Brom, will often earn more points and be involved with more of the action than some of the best central midfielders, such as N'golo Kante from Chelsea.
100% First Deposit Bonus Up To $400
Use promo code: WELCOME100 • Welcome Bonus valid for 1st deposit only. Bonus equals 100% of player's first deposit, up to $400. The bonus will be granted in $10 chunks subject to wagering restrictions of 100 Bonus Points per chunk. Withdrawal restrictions apply. Bonus expires in 90 days. Withdrawal restrictions & T&Cs apply. 18+ begambleaware.org