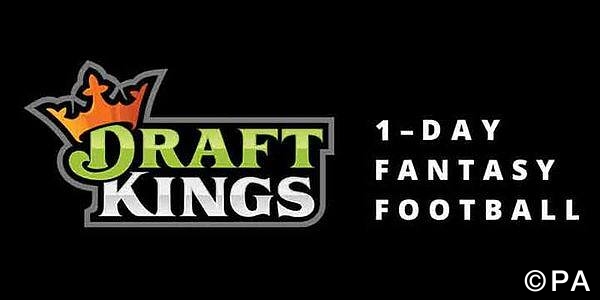 A lifelong Birmingham City fan, Tom relocated to Germany for five years after graduating from university, where his interest in the Bundesliga developed. He began writing about and betting on German football for FST in 2016. He's also an avid fantasy football player and closely follows the Premier League and European competitions.
DraftKings are daily fantasy sports giants in the US and they've now launched in the UK for the new Premier League season!
For those who don't know how the DraftKings 1-day fantasy format works, find out all you need to know by following the link below:
DraftKings Daily Fantasy Football Explained
$20,000 Premier League Striker and $30,000 Premier League Scissor Kick!
Gameweek 8 of the Premier League is almost upon us and DraftKings have plenty of competitions for those who like a quick return on investment through a 1-day fantasy format.
DraftKings "Premier League Striker" gives you six fixtures to select your eight man fantasy team from, all for an entry fee of just $3 (deposits and withdrawals will be converted at a competitive rate). $3 entry can potentially scoop you a huge chunk of the $20,000 prize pool, which has a $1,000 top prize!
DraftKings "Premier League Scissor Kick" follows exactly the same format, just at a higher buy in. $40 is the entry for that competition, which has a $30,000 prize pool and a $5,000 top prize!
We've put together the following article to help give you an edge over the rest of the field when deciding who should make the cut in your team. See our lineup and read more below!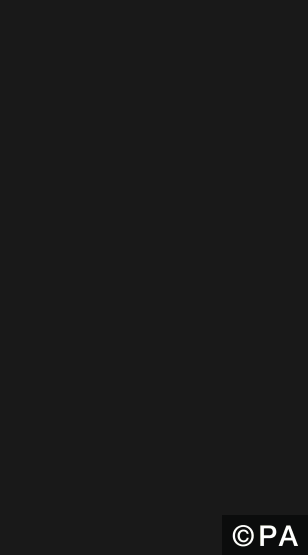 Who to Buy
Alexis Sanchez (Arsenal) or Arsenal Players

Despite neither scoring nor assisting in Arsenal's 1-0 win away to Burnley last time out, Alexis Sanchez remains Arsenal's highest earning fantasy point per game (FPPG) player, averaging 14.2 points per match. Needless to say that Sanchez plays a very creative role in Arsene Wenger's system – something that is rewarded heavily in the DraftKings format. Sanchez took 26 points per match in each of his three matches before Burnley, tallying 3 goals and 3 assists across all competitions, and is a favourite to continue this form against the out-of-form Swansea.

He is, however, the 2nd most expensive player available in the DraftKings format. Theo Walcott, Mesut Ozil and Santi Cazorla also all have high FPPGs and would be valuable additions to any squad for a slightly cheaper price tag. With Arsenal keeping clean sheets in their last two against Chelsea and Burnley, we also feel any of their defenders, particularly wing-backs Hector Bellerin and Nacho Monreal would be decent choices.

Andros Townsend (Crystal Palace) or Crystal Palace Forwards

Andros Townsend is also two matches without a goal or assist but remains, arguably, the most appealing winger available for selection this weekend. Townsend's style of play is also highly rewarded under the DraftKings scoring system, which generously awards points for attacking play. He took 13 points last time out against Everton thanks to his 3 shots, 7 crosses, 3 fouls drawn, 2 tackles won and 2 interceptions. His FPPG average of 14.6 makes him the ninth highest average scoring player available this weekend for a price tag of $8,500.

Jason Puncheon is another Palace midfielder whose flexibility behind Christian Benteke moving forward regularly racks him up a decent number of points. He is available for the smaller price tag of $6700. Despite having just two assists on the board so far this season, he too is one of the highest earning mid-tier midfielders available, mainly thanks to his recorded 9 shots and 51 crosses. Either of these players or forward Christian Benteke, who has scored 6 in his last 5 competitive matches for club and country, should prove to be sound investments facing the out-of-form West Ham this weekend.

Son Heung-Min (Tottenham) or Tottenham Players

Tottenham's Heung-Min Son has been the talk of much praise in Harry Kane's absence. Pochettino's decision to field Son up front against Manchester City turned out to be a wise choice with the South Korean assisting the goal from Deli Alli which put them 2-0 ahead. He has tallied 4 goals and 2 assists from his last four outings and has the highest FPPG (19.5) of any player available this weekend. Despite his hot streak and rise in popularity, he is still available for the bargain price of just $7,600.

Given that Spurs have kept clean sheets in three of their last four matches, Tottenham's defenders must also be brought into consideration. Wing-backs Kyle Walker and Danny Rose love to move forward and help out with the attacking play, with the latter holding the second highest FPPG of any defender.

Sergio Aguero or Man City Forwards

Not much explanation is required for the inclusion of Sergio Aguero. He may be the single most expensive player available in the DraftKings format this weekend, but this is not without reason. Aguero has the 2nd highest FPPG of any player available and his Champions League hat-trick combined with his 2 goals against Swansea take his total to 5 goals over his 4 most recent matches for Manchester City. He hasn't scored in either of his last two matches, which correlates with the absence of Kevin De Bruyne, however, his exclusion from our lineup is only based on budget restrictions.

Wilfried Bony or Stoke Players

Though none of Stoke's players have appealed to us since their poor start to the season, their 1-1 draw away to Jose Mourinho's Manchester United last time out is bound give them some momentum. Stoke have a "winnable" match ahead of them on Saturday at home to Sunderland and though Wilfried Bony is a "risky", being unproven in the DraftKings format, he has had plenty of time to settle in and will likely benefit from the creativity of a fully fit Arnautovic, Bojan and Shaqiri trio going forward. All of those mentioned have reasonable price tags (between $7,300 and $6,200) so could be worth a gamble when balancing out risk and reward.
Who to Avoid
West Brom Players

West Brom have one of their toughest fixtures of the season on Saturday hosting Tottenham Hotspurs. Spurs showed Pep Guardiola's Manchester City why they're back to being title contenders again this year, closing down fast on City's possession heavy football and also moving forward dangerously. While Tony Pulis is notorious for his organisation at the back, we feel the West Brom players will be pushed to their limits and struggle against the inform Spurs on Saturday.

West Ham Defenders

We simply don't have much faith in the West Ham back four after their recent performances. West Ham have conceded 15 goals in their last 5 matches, an average of 3 goals per game, and none of the Hammers' regular starting defenders have an FPPG higher than 5.4. Some players, such as goalkeeper Adrian, have even earnt negative points as a result of their form.

Sunderland Players

Sunderland are another side who just can't seem to stop conceding. The Black Cat's are yet to keep a clean sheet this season and all of their defenders, with the exception of wing-back Patrick van Aanholt, have an FPPG lower than 4.2. Though Patrick van Aanholt enjoys to get himself forward, which is often rewarded under the DraftKings scoring system, without the prospect of extra points from a clean sheet, we find it hard to justify his $5,500 price tag.

Meanwhile, Jermaine Defoe has been about their only threat going forward, averaging 11 FPPG. However, he tends to tally almost no points in matches in which he doesn't score. For $7,900 of you budget we feel there are plenty of other "lower risk" investments than the veteran striker.

Defensive Midfielders

Defensive midfielders are simply the lowest point earners in DraftKings fantasy. Though their cheaper price tag may be tempting, players who's sole responsibility is to reclaim possession and pass it onwards will earn you very few points. Any winger from a weaker side, such as Robert Snodgrass from Hull City, will often earn more points and be involved with more of the action than the best central midfielders, such as N'golo Kante.