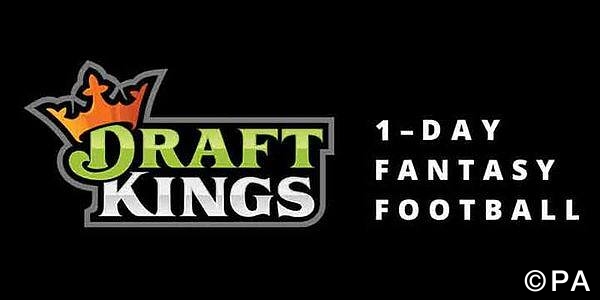 A lifelong Birmingham City fan, Tom relocated to Germany for five years after graduating from university, where his interest in the Bundesliga developed. He began writing about and betting on German football for FST in 2016. He's also an avid fantasy football player and closely follows the Premier League and European competitions.
DraftKings are daily fantasy sports giants in the US and they've now launched in the UK for the new Premier League season!
For those who don't know how the DraftKings 1-day fantasy format works, find out all you need to know by following the link below:
DraftKings Daily Fantasy Football Explained
$25,000 Premier League Sweeper and $18,000 Premier League Golden Boot!
Gameweek 10 of the Premier League is almost upon us and DraftKings have plenty of competitions for those who like a quick return on investment through a 1-day fantasy format.
DraftKings "Premier League Sweeper" gives you six fixtures to select your eight man fantasy team from, all for an entry fee of just $4 (deposits and withdrawals will be converted at a competitive rate). $4 entry can potentially scoop you a huge chunk of the $25,000 prize pool, which has a $2,500 top prize!
DraftKings "Premier League Golden Boot" follows exactly the same format, just at a higher buy in. $27 is the entry for that competition, which also has a $18,000 prize pool but a $2,500 top prize!
We've put together the following article to help give you an edge over the rest of the field when deciding who should make the cut in your team. See our lineup and read more below!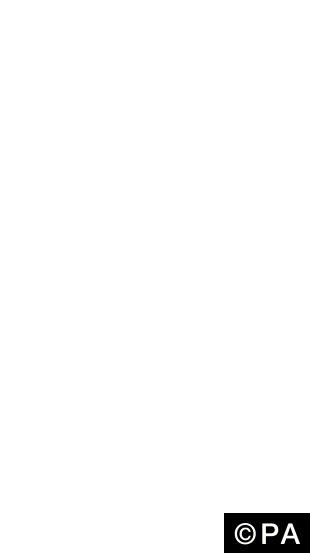 Who to Buy
Liverpool Midfielders/Forwards

Jurgen Klopp is spoiled for choice when it comes to attacking midfielders at Liverpool. Roberto Firmino ($8,200), Coutinho ($8,400), Mane ($8,000), and Lallana ($7,300) are all decent selections for the DraftKings format. Sadio Mane (13.9 FPPG) has the highest average FPPG (fantasy points per game) from the above, probably as a result of Coutinho's (13.7 FPPG) time on the field often being cut short due to substitution. Mane scored 1 and assisted 1 for a 21.8 point haul in Liverpool's 2-1 win at home to West Brom, but Coutinho, who scored the other, actually earned slightly more points due to how the DraftKing's scoring system also rewards other parts of play.

Liverpool's midfielders thrive in the DraftKings format under Klopp's style of play, so any one, or multiple, of the above should prove to be valuable additions to any DraftKings team, regardless of your budget.

Bournemouth Players

Bournemouth have improved around the board as the season has progressed and come into this unbeaten in four matches. Goalkeeper Artur Boruc ($4,700) took away 13 points last time out thanks to a clean sheet and 4 saves in Bournemouth's strong 0-0 draw at home to Tottenham. Charlie Daniels ($5,100) and Adam Smith ($5,000) have pushed up their FPPG average in recent weeks and both found themselves in the action going forward in Bournemouth's 6-1 thrashing of Hull City a few matches back.

Regarding action in the final third, Bournemouth's Callum Wilson ($6,300) is one of the cheapest forwards available this weekend and potentially one of the best value forwards based on form. He has averaged 13.33 points per match over his last three appearances from a cumulative 2 goals, 11 shots, 4 shots on goal, 2 crosses, 5 fouls drawn, 2 tackles won and an interception. Bournemouth stand a decent chance against the out-of-form Middlesborough on the weekend and we feel these players are the most likely to be the top performers.

Manchester United Players

Manchester United's recent form has seen the price of some of their star players fall drastically. Zlatan Ibrahimovic ($7,300), Paul Pogba ($7,000) and Juan Mata ($6,300) are all noticeably cheap considering that United are hosting promoted side Burnley on Saturday. Zlatan still has a respectable FPPG of 11.5 despite failing to score in 5 Premier League matches. Notably, three of his four Premier League goals have come at Old Trafford. Meanwhile, Juan Mata scored the only goal in United's confidence boosting 1-0 win at home to Man City in their mid-week League Cup clash and has no doubt further cemented his role in Jose Mourinho's plans moving forward.

Tottenham Players

Tottenham may be hosting reigning champions Leicester City on Saturday, but they've won three on the bounce at home across all competitions and Leicester's star players haven't exactly been off to a booming start this season. Stand-in forward Son Heung-Min ($7,500) or attacking midfielders Christian Eriksen ($7,900) or Dele Alli ($7,700) all have an FPPG of 9.0 or higher and would be decent selections due to their involvement in the final third. Notably, Eriksen has been grinding out the most consistent points even when not involved in goals or assists.

At the back, Danny Rose ($5,400) is the standout performer under the DraftKings scoring system with a 11.1 FPPG average when compared with Kyle Walker ($5,300), who has just a 7.0 FPPG average. For wing-backs such as Rose and Walker, their involvement in play going forward still earns them substantial points, even when Spurs fail to keep a clean sheet.

Jose Holebas (Watford)

Left back Jose Holebas ($5,500) is on our list due to his prominence in Watford's attacking play up the left hand side. He has been justifiably rewarded under the DraftKing's scoring format for his stand-out performances and has taken 1 goal, 1 assist and 2 clean sheets from his last three matches against Swansea, Middlesborough and Bournemouth – tallying 9 points, 25 points and 15 points across these respectively. Holebas has the 5th highest FPPG average (10.0) of any defender available this weekend, though is one of the most expensive defenders available as a result. However, he should be one of Watford's top performers as they face the out-of-form Hull City this Saturday.
Who to Avoid
West Brom Players

West Brom have another difficult fixture this weekend as they host league leaders Manchester City. In a match where West Brom would be fortunate to take anything, we expect Tony Pulis' notorious organisation at the back to be in full force. Expect West Brom players to be particularly passive, happy to play for the 0-0 and, as such, notably low scoring this Saturday.

Manchester City Players

Manchester City are in poor form and without a win in 6 competitive matches. City's struggle will likely continue as creative talent Kevin De Bruyne remains doubtful with an ongoing calf injury. Pep Guardiola has a very particular play style and his players have shown that they are currently finding it hard to consistently play the slow and methodical style of football required from them. Though some of Man City's players are reasonably priced, following on from above, we feel they'll have a hard time against a defensively organised West Brom.

Hull City Players

Robert Snodgrass would be about the only Hull City player worth considering under normal circumstances, however, not only is he injured, but he's also rather overpriced at $7,400. Hull City have lost 6 of their last 7 in the Premier League and, simply put, have no players that should be selected ahead of those in the 11 other teams available this weekend. Hull City will likely have another hard time this Saturday as they travel to Watford, who haven't been beaten in three matches and have kept a clean sheet in their last two.

Alvaro Negredo (Middlesborough)

Alvaro Negredo's and Middlesborough's strong start to the season has somewhat overshadowed their disappointing performances over their last four matches in fantasy formats. Negredo earnt 29 points over Boro's opening two matches against Stoke City and Sunderland, scoring one and assisting two. Since then, however, the Spaniard has registered just four shots on goal and collected a cumulative 23 points for an FPPG of just 3.3 points. Middlesborough face Bournemouth this weekend, who are in decent form defensively after their 0-0 draw against Tottenham, so his $6,300 price tag is simply bad value.

Defensive Midfielders

Defensive midfielders are simply the lowest point earners in DraftKings fantasy. Though their cheaper price tag may be tempting, players who's sole responsibility is to reclaim possession and pass it onwards will earn you very few points. Any winger from a weaker side, such as Stewart Downing from Middlesborough, will often earn more points and be involved with more of the action than the best central midfielders, such as N'golo Kante.