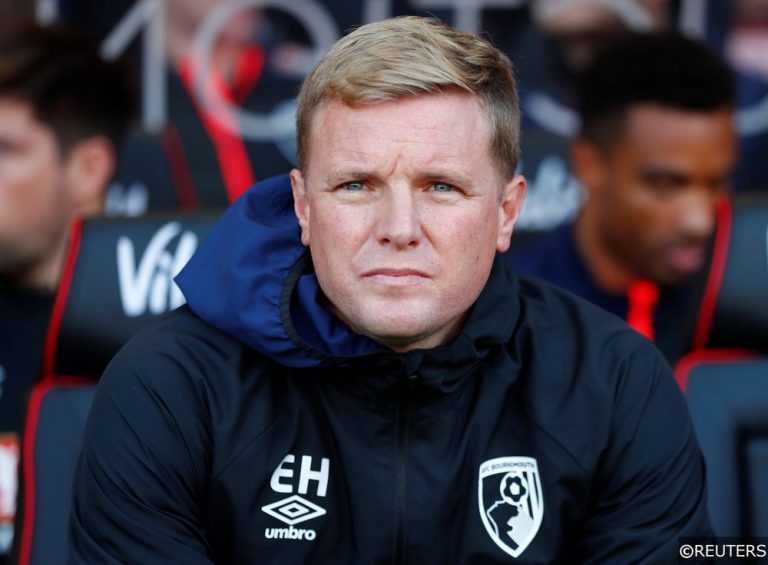 Simon Winter
@simonjwinter
Born in the south east of Ireland, Simon put his life-long love of football to good use when he started a successful independent blog in 2010. That opened up an alternative route to a career in journalism, and having had work published across a number of sites and publications, Simon joined the staff at Spotlight Sports Group in 2018.
Bournemouth's relationship with Eddie Howe might just be the most compelling love story English football has seen in a generation. A sandy haired idealist leads a team of seaside town no-hopers from nowhere to relevance – everyone is familiar with the tale.
The story is a page-turner packed cover to cover with against the odds victories and stunning over-achievements. Under Howe, Bournemouth climbed from 21st in League Two to the Premier League inside half a dozen seasons.
Winning promotion three times in six seasons sounds almost Football Manager-ish; a real-life actualisation of the favourite saved game you still cuddle yourself to sleep thinking about.
When they finally arrived, Bournemouth merged effortlessly with the high-speed Premier League traffic, playing a modern, progressive, technical style of football that was the antithesis of the reductive tactics generally employed by newly promoted teams desperate to survive.
Bournemouth finished 16th, 9th and 12th in their first three seasons in the Premier League, with transfer outlay of around £20m per year on average and they are on course for their highest finish yet after a blistering start to their 2018/19 campaign.
Read More: Stats show Premier League clubs have little trust in youth
The right kind of recognition
Yet, after all of that, you get the sense that Howe's remarkable accomplishments at Bournemouth don't quite get the recognition they deserve – or at least the right kind of recognition.
Howe won the LMA Manager of the Year award in 2015 when he guided Bournemouth to the Championship title, earning them their place in England's top flight for the first time in the club's history, though the hasn't had a mention since.
While missing out on individual awards is unlikely to send Howe spiralling into self-doubt, there is a more important, germane indicator of potential or achievement in football, and that's being offered a bigger, better job.
For players, a sustained period of high-level performances at a small club, is usually enough to get heads turning. For managers, the same rules generally tend to apply.
But for Eddie Howe, things haven't worked out according to the normal run of things. Suitable managerial vacancies and opportunities have arisen, including roles at Arsenal, Chelsea and even Everton, yet bar the odd whisper of gossip through speculative backchannels, it seems Howe was never really considered by any of the aforementioned clubs to be a viable candidate.
Howe a victim of his nationality
It's difficult to zero in on a particular reason that would explain why Howe has been continually overlooked by the Premier League's bigger clubs.
Howe is every inch a modern football coach, who has a fabulous track record for both player development and talent identification.
He is tactically innovative and has the courage to stick to his footballing principles. He is affable, articulate and doesn't court controversy.
So, what is Howe doing wrong? Where is he falling down? Why is he repeatedly left down the list of choices to fill high-profile managerial vacancies?
Could it simply be a case of clichéd association? Is Eddie Howe a victim of how own geographical origins? Let me explain that in a little more detail.
Read More: FST's Premier League Team of the Week: Game Week 10
English managers and stereotypes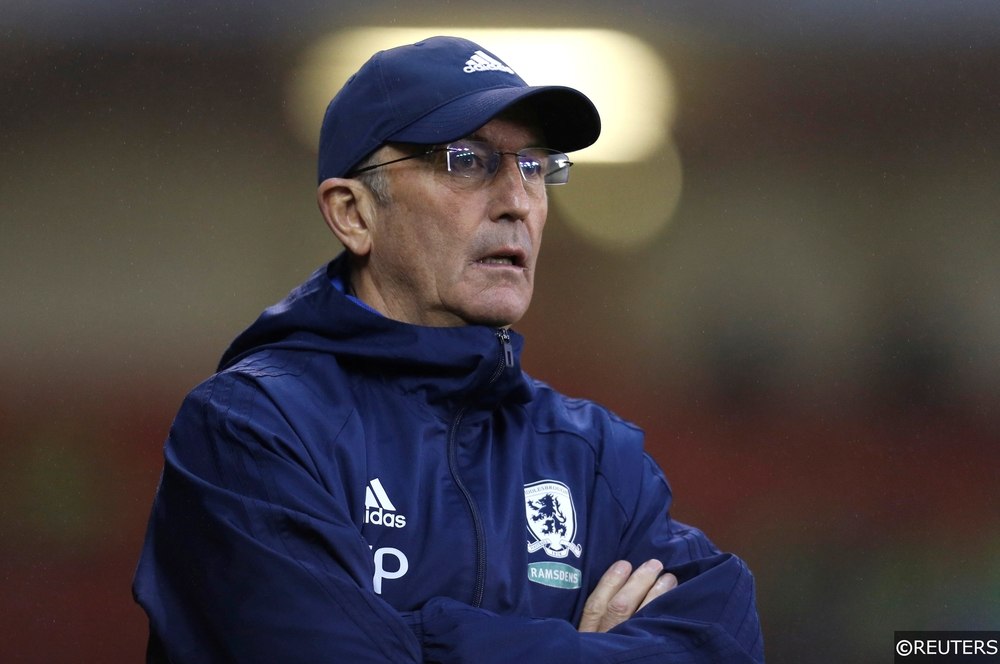 English managers have long been dismissed as lesser entities when compared to their overseas counterparts. It may be a blatant stereotype, but the classification" English manager" generally comes with a clutch of negative connotations.
Terms like "kick and rush", "long ball", "tactically naïve", "behind the times" and "old fashioned" are all terms that are commonly associated with English football managers.
At present, there are only four Englishmen managing Premier League clubs. Along with Howe at Bournemouth, Sean Dyche, Roy Hodgson and Neil Warnock are flying the flag at Burnley, Crystal Palace and Cardiff City respectively.
As with most stereotypes, the connotations and associations have more than a foot each in reality. Before Howe, there was Sam Allardyce, Tony Pulis, Alan Pardew – men who approached the football canvas with a brick dipped in gravy rather than a paintbrush.
And it's Howe's predecessors and compatriots that could be tying a weight to his own career prospects. It could be that the 40-year old's progression up the ladder is being hampered by an internal sporting-xenophobia.
Howe, Gareth Southgate and to a lesser extend Sean Dyche are doing the best to shake loose the entrenched preconceptions about English managers and coaching, though Neil Warnock's continued presence serves as a reminder that the "old school" still have a hold, even if it is a loosening one.
You'd have to wonder where Eddie Howe's reputation would stand had he been born a thousand miles south or east.
If a manager, appointed to his first senior role at 29, had led a team through the lower leagues to the top of the pyramid at breakneck speed, in Italy, Germany, Portugal or Spain and played a brand of football that was equal parts exciting and effective, he's probably be the hottest managerial property in world football.
Really, that's what Howe deserves to be. He should be entertaining suitors right, left and centre. This weekend, Bournemouth and Howe take on Manchester United and Jose Mourinho. If the Cherries can beat United at Dean Court, they will heighten the already searing pressure on the Portuguese Coach.
Yet, even if Howe can mastermind a win against United and play his part in manufacturing Mourinho's ultimate demise, he will almost certainly be overlooked as his possible successor. As long as the keeps happening, Howe will never get the recognition he deserves.
Follow Free Super Tips on Twitter to stay up to date with our daily tips and predictions or browse more football content on our website: