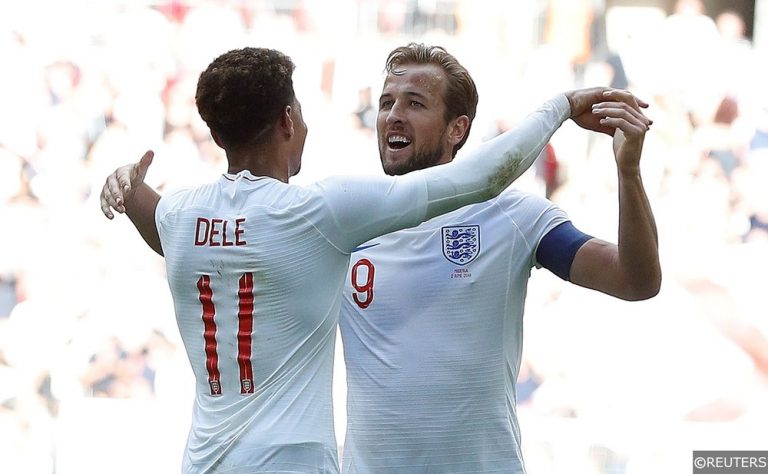 Before becoming a Sports Journalist for Free Super Tips, Aaron spent three years studying Sports Journalism at the University of Sunderland while taking in the Black Cats' 'glory years' under Martin O'Neill. Now back in Northern Ireland he turns niche stats into predictions for FST, while he's one of the few people on this island who is equally comfortable at Windsor Park and the Aviva.
Both England and Belgium have made blistering starts to their respective World Cup campaigns. The Three Lions have raised hopes back home after their impressive opening spell against Tunisia, and their fantastic win against Panama. Meanwhile, the Red Devils have made the most of their Golden Generation.
The two sides meet in Kaliningrad on Thursday night, wrapping up the World Cup group stage. The pair are set for their biggest test of the tournament, but just what is on the line? Here we're looking through all of the Group G permutations, and seeing just what each team need ahead of the game.
Also see: Could England's Golden Generation Beat Belgium's 2018 side?
How Does the Group Look?
We always expected Group G to be a top heavy affair. Belgium and England were always heavy favourites with the bookmakers to qualify for the last 16. Tunisia had an uphill battle, while Panama came in to their first World Cup aiming to avoid any heavy defeats, before England beat them 6-1. After losing their opening matches, the bottom two meet in a dead rubber on Thursday night. Both are aiming to salvage some pride after conceding 11 goals between them last weekend.
Meanwhile, England lead the way in the group, but just barely. The two sides each have six points, eight goals and a +6 goal difference. The Three Lions have received two yellow cards compared to Belgium's three, and that makes the difference after two matches. Their meeting in Kaliningrad is a top spot decider, with both certain of a place in the last 16.
What do the Two Sides Need?
Right now, a win for either side would send them through in first place. A victory would also leave either side with a 100% record in Russia, which is some strong momentum to take in to the last 16. However, it may be worth pointing out that all of the last three World Cup winners have slipped up at least once in the group stage. Obviously momentum isn't everything.
Of course, if the two sides draw in Kaliningrad, then they'll finish the campaign with the same points, goal difference and goals for and against. It will come down to the fair play record of both sides, which is decided by their yellow and red cards. That means a stray booking could entirely change a team's path in the competition. Should England end up with one booking more than Belgium, then the top spot will be effectively left to chance. The two sides would be put in to a draw, with the first name pulled out finishing top by the most narrow of margins.
Did Hazard's Lukaku Outburst Hint at Problems for Belgium?
Is There any Advantage to Finishing Top?
While this clash will likely decide the group winner, that doesn't exactly mean that both sides will be gunning for first place. The quirk of the World Cup draw can hand an easier path to the side who finishes second. That seems like it's the case for this group.
The group winners are confirmed to land in the same half as Uruguay, Portugal, France and Argentina. Germany and Brazil are set to join them, with those two set to clash in the second round. The winner of that game would meet the side who tops Group G, should they win their last 16 clash. The likely path to the final in Moscow for the group winners would be one of Japan, Senegal or Colombia, followed by clashes with Brazil and France.
That's a tricky route, especially compared to what the runner-up would face. Their half of the draw will feature an underperforming Spain, plus Russia, Croatia and Denmark. If they can beat the top side from Group H, then the winner of a likely last 16 clash between Mexico and Switzerland would be up next. While a potential semi with Spain or Croatia is tough, it's not as threatening as meeting Brazil in the last eight.
It seems clear that second place carries an advantage, but historically it's not the best way to progress. Nine of the last 10 finalists have won their group. Meanwhile, the last second placed side to make the final came in 1986, when West Germany lost to Argentina. Only three sides have finished second and won the tournament, the last of which was Italy in 1982.
However, Belgium especially could have a chance to change that if they finish second. Not only do they miss the big guns in the draw, but they'd play three of four knockout games in Moscow. That's particularly handy, given they're based in the Russian capital.
How Will They Approach it?
While second place and the favourable draw may tempt these managers, Gareth Southgate is sticking to the line that they're out to win it. He said it was dangerous to try and land a favourable draw, but that's a danger which Roberto Martinez doesn't seem too concerned about.
The Belgium coach is rumoured to be changing all 10 outfield players for this clash. Although, that could anger some of his Premier League stars. Eden Hazard in particular has looked keen on this clash, but Martinez won't be risking his top men. Not only would that rest their stars and open first place up to England, it could leave some reserves picking up a yellow to bring down their fair play score.
The Three Lions seem more serious about the clash, especially given the momentum from their start. It's hard to see captain Harry Kane sitting out when he's chasing the Golden Boot. Meanwhile, some would see switching Raheem Sterling for Marcus Rashford as an upgrade.
Who Will Come out on top?
It's going to be a close encounter, with two sides who are likely to see big changes across the pitch. It seems like Belgium are set on second, which could allow England to pick up a big win over a top-quality side. Should Southgate decide that he's pushing for second, we could have an incredibly open game, but with two sides who don't want to win. It's hard to say how that would pan out, but it sounds like a fun watch.
See Our Match Preview and Predictions for England vs Belgium
Follow Free Super Tips on Twitter to stay up to date with our daily tips and predictions or browse more football content on our website: