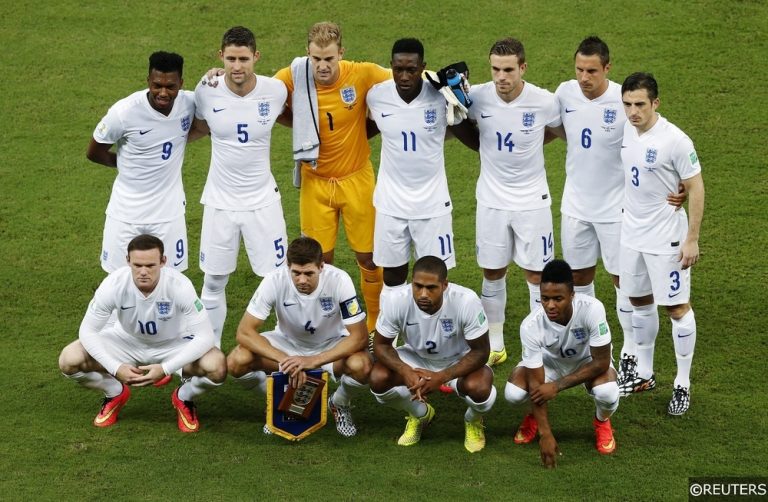 Content Editor at Free Super Tips, Alex was born in the shadow of Old Trafford and is an avid Man Utd fan. After graduating from university he combined his love of football, writing and betting to join FST and now closely follows goings-on in all of the top European leagues.
Four years ago England boarded the long flight to their pre-tournament training camp in Miami before heading to the World Cup in Brazil. Predictably, hopes were raised in anticipation of the latest flock of England players. Maybe this would be the year to end those 58 years of hurt?
Of course, that wasn't to be the case at all. Once again England flopped, losing their opening group match to Italy thanks to an emphatic Mario Balotelli goal and then being eliminated just two matches into the tournament by the Luis Suarez inspired Uruguay. A goalless draw against Costa Rica was a fitting end to another dismal World Cup campaign, and England returned from Brazil just 25 days after leaving the country.
But where are the 23 men from that ill-fated tournament, and how many have survived the cull since then?
Read more: Germany's 2014 World Cup Winners: Where Are They Now?
Goalkeepers
Joe Hart (Manchester City, 31 years old)
Joe Hart went to Brazil with 41 caps already to his name and was firmly cemented as England's number one shot stopper. Since then he's endured a snub from Pep Guardiola at Manchester City and two terrible loan spells at Torino and West Ham. His performances at the London Stadium this season have resulted in Gareth Southgate dropping the 31 year old, and with his club future uncertain at best it does look as if Hart won't be adding to his 75 England caps unless something miraculous happens.
Ben Foster (West Brom, 35 years old)
Tipped for a great future when he moved to Manchester United in 2005, Ben Foster has never really hit the heights expected of him. He's undoubtedly still a decent keeper and remains West Brom's number one choice, but at 35 years old and with the likes of Jordan Pickford, Jack Butland, and Nick Pope ahead of him it isn't looking like he'll make it to double figures in an England shirt.
Fraser Forster (Southampton, 30 years old)
Forster made his England debut the November before the 2014 World Cup after impressing for Celtic, and his form that season earned him a £10 million move to Southampton. He went on to make a further four appearances for England after the World Cup, but recently even his domestic career has begun to circle the drain. He was dropped by Southampton in December and hasn't played a game for them since, and is another who isn't expected to be seen in the England squad again.
Defenders
Glen Johnson (Stoke, 33 years old)
First choice right back for both Liverpool and England and with 50 caps to his name at the time of the World Cup, but age has taken it's inevitable toll on the previously pacey right back. He played just nine times for Stoke this season and hasn't made an England appearance since 2014, and unless any suitors come in this summer he will be plying his trade in the second tier next season.
Leighton Baines (Everton, 33 years old)
Baines travelled to Brazil with under half the amount of caps as his opposite number Glen Johnson, despite the two being the same age. He was consistently overlooked in the left back position for England, but became first choice when he was finally selected. Unfortunately for Baines, he won just a few more caps after that World Cup showing, although unlike some of his other England teammates that year his club career has remained strong since then.
Gary Cahill (Chelsea, 32 years old)
The first in our list to retain their position in the England squad, although that decision has courted a bit of controversy. Cahill hasn't had the best of seasons at Chelsea, but he's an experienced figure in the England back line with 58 caps to his name, and his leadership earned him the vice-captain role after the retirement of Steven Gerrard and Frank Lampard. He has won two Premier League titles, an FA Cup, and a League Cup since Brazil 2014.
Phil Jagielka (Everton, 35 years old)
A relatively late bloomer, Phil Jagielka eventually nailed down a consistent position in the centre of England's defence in 2012 and has made 40 appearances for the Three Lions. He was 31 years of age at the time of the World Cup though, and considering he wasn't a regular until the age of 29 his international career was never likely to be particularly lengthy. He's still managed 25 league outings for Everton this term, but his age works against him in Southgate's eyes and it's unlikely that we'll see him again.
Chris Smalling (Manchester United, 28 years old)
Poached from Fulham in 2010 at 20 years old, Chris Smalling certainly looked to have a bright future ahead of him. He was called up to the national team later that year and went to Brazil with 12 caps under his belt, but unfortunately hasn't quite made the cut this time around. He remains a regular figure in the Manchester United back line, but in the prime of his career at the age of 28 he will be bitterly disappointed to miss out on the squad this year.
Phil Jones (Manchester United, 26 years old)
Another Manchester United signing from around the same time, Phil Jones seems almost inseparable from Chris Smalling. Not so this summer though – Despite having an arguably worse season than Smalling, the 26 year old Jones has been included in Southgate's England squad. This is possibly down to him being two years Smalling's junior and versatile in where he can play, but with a history of reckless tackles and injuries he's a definite talking point.
Luke Shaw (Manchester United, 22 years old)
What a journey it's been for Luke Shaw. He was a fresh-faced 18 year old when called up to the 2014 World Cup and still plying his trade on the south coast, but a move to Manchester United was completed during the World Cup and it's been a rollercoaster for Shaw ever since. He has shown signs of genuine promise, but in the four seasons that have passed he has made just 43 Premier League appearances and has been a constant target for Jose Mourinho's criticism. He has only added five England caps to his record since that call up, but still just 22 years old he has time to recover from these setbacks and difficulties.
Midfielders
Steven Gerrard (Retired, 37 years old)
The talisman of England – Their midfield maestro and captain. Following their dreadful World Cup campaign Steven Gerrard announced his retirement from international football after 114 appearances. The 2014 World Cup came just a few months after the infamous Steve-slip, and he would spend one more season at his boyhood club before moving to LA Galaxy for one last payday. He called time on his playing days in November 2016, and was recently announced as the new manager of Rangers.
Jack Wilshere (Arsenal, 26 years old)
With 18 caps already under his belt at 22 years old, Jack Wilshere was seen as the future of English football. Injury problems continued to blight him though, and at arguably the prime of his playing days he has been snubbed by Southgate. Wilshere has made 56 Premier League appearances since that World Cup callup, and with a full season injury-free for Arsenal this campaign he will be eyeing a return to the international setup in preparation for Euro 2020.
Read more: Was Southgate Right to Snub Wilshere?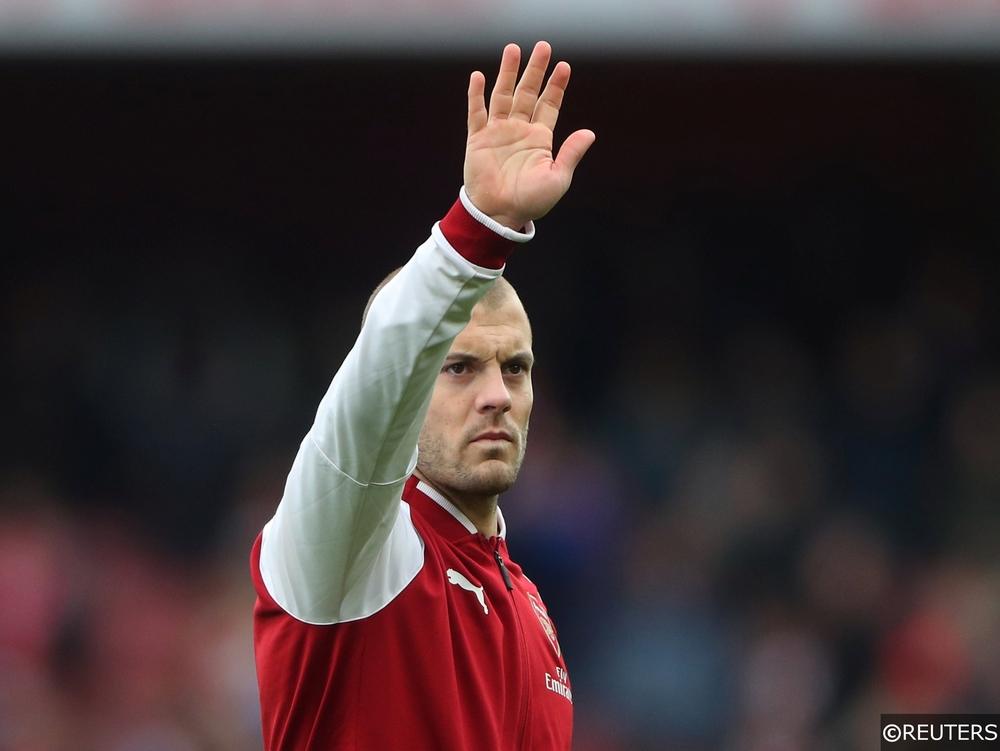 Frank Lampard (Retired, 39 years old)
Alongside Gerrard, Frank Lampard was the mainstay of England's midfield setup for the best part of a decade. He followed his Liverpool counterpart in retiring from international duties in 2014 with 1-6 caps and 29 goals to his name, but went on playing at club level for another two years. He made a shock move to Manchester City after being let go by Chelsea, and played there for a season before making a final hurrah at New York City. He retired in early 2017 and is apparently pursuing his coaching qualifications.
Jordan Henderson (Liverpool, 27 years old)
One of the few players on this list to move up in the footballing ladder since 2014, Jordan Henderson returns to the world stage as a centrepiece in the England jigsaw. He has added 27 England appearances to his record since that call-up, and was made captain of Liverpool following Gerrard's departure. There are calls for him to be given the armband in Russia too. Now 27, and coming off a fantastic season with Liverpool, it wouldn't be the most outrageous appointment by any means.
Alex Oxlade-Chamberlain (Liverpool, 24 years old)
One of the younger players in that 2014 squad, Oxlade-Chamberlain's career has seen it's fair share of twists and turns since then. He seemed to fall out of favour at Arsenal and looked like he was heading to the crowded pool of overhyped English youngsters, but a £35 million move to Liverpool last summer has reignited his career. A conversion to a central midfield role under Jurgen Klopp has seen him put in a fantastic campaign, and he looked primed to go to the World Cup until he sustained a serious knee injury in April. At just 24 years old though, he will no doubt be back in the England setup before long.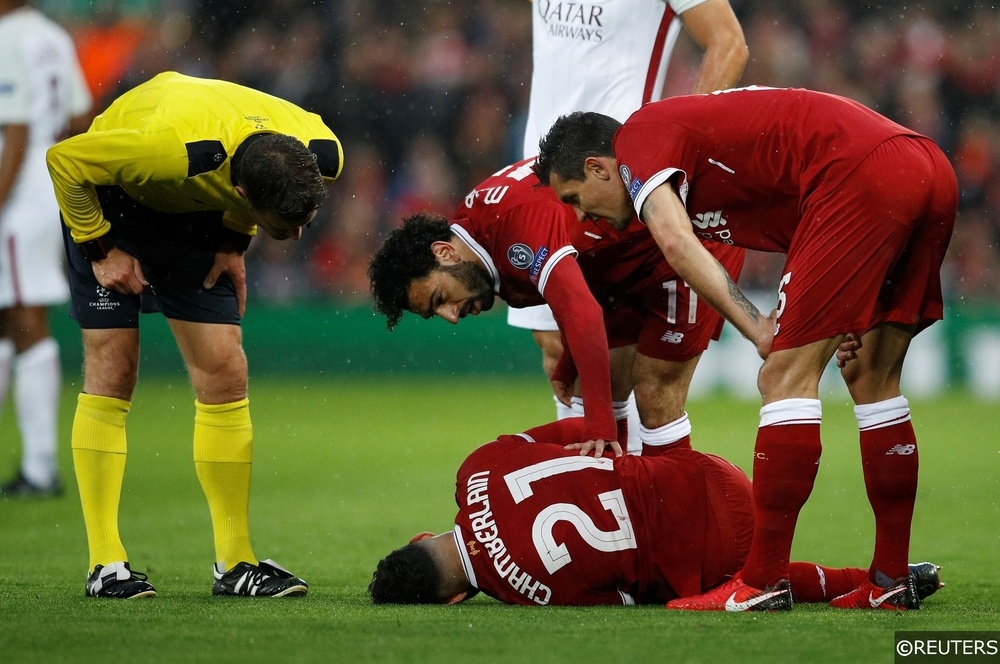 James Milner (Liverpool, 32 years old)
Then playing for Manchester City, James Milner was an experienced head in that 2014 England squad with almost 50 caps to his name. He moved to Liverpool on a free transfer just over a year later and has become something of a utility knife for them, playing in any number of positions under Jurgen Klopp. He announced his retirement from the international scene in 2016 though, which is a shame considering the fantastic season he has enjoyed at Anfield.
Raheem Sterling (Manchester City, 23 years old)
After a breakout season at Liverpool, Roy Hodgson thought it fitting to bring 19 year old Raheem Sterling on his first World Cup adventure. He actually played a part in all three group games and went on to have another excellent season for Liverpool. Contract disputes raged though, and by the summer it was clear he was on his way out of Anfield. Eventually he signed for Manchester City, and this past season under Pep Guardiola he has started to fulfil his potential, scoring 18 league goals. He heads to the World Cup as a first choice winger with 37 international games already on his record, so he's definitely one to watch.
Adam Lallana (Liverpool, 30 years old)
Just three years before the 2014 World Cup Adam Lallana was plying his trade in League One with Southampton, but back to back promotions and an excellent two seasons in the Premier League attracted the attention of Liverpool. He signed for Liverpool shortly after England's World Cup exit and has made a further 28 appearances for England. He's struggled with injury this season though, and as a result could only make the backup brigade for Gareth Southgate's World Cup squad.
Ross Barkley (Chelsea, 24 years old)
Everton prodigy Ross Barkley made his international debut seven months before the 2014 World Cup aged 19, and with a further five caps to his name he was selected and played in the tournament. He went on to have three more partially successful seasons at Goodison Park, although there was the distinct feeling throughout that he wasn't fulfilling his sky-high potential. A farcical transfer saga and injury problems have blighted the last year though, and he has made just two Premier League appearances all season. After such a poor season he was never likely to make the grade this summer, but he's still only 24 and has plenty of time to get back on track.
Forwards
Daniel Sturridge (Liverpool, 28 years old)
The frustrating case of Daniel Sturridge. He's still only 28 years old, but seems like he's been around forever thanks to the constant headlines surrounding him. Unfortunately, those headlines are generally reporting a fresh injury setback. He had enjoyed an excellent campaign for Liverpool prior to this World Cup, scoring 21 goals in 29 appearances. That remains his best season in terms of both appearances and goalscoring, with a total of just 17 league goals in 60 appearances in the four years since then. He has spent the last six months on loan at West Brom, picking up a hamstring injury, playing just five times, failing to score a single goal, and ultimately seeing his club relegated. It's not been a good year for Sturridge.
Wayne Rooney (Everton, 32 years old)
What more can be said of Wayne Rooney that hasn't already been said. England's record goalscorer with 53 goals in 119 appearances, he was made captain of the national team following Steven Gerrard's retirement and earned a further 26 caps after being called up in 2014. He retired from international football in August 2017, snubbing a recall from Gareth Southgate. He has enjoyed a decent season at boyhood club Everton, although it's rumoured that he's on his way to America for a final payday in the MLS at DC United.
Danny Welbeck (Arsenal, 27 years old)
Another promising career slightly hampered by recurring injuries, but Danny Welbeck has come through the other side. He joined Arsenal the summer after the World Cup and put in a mixed bag of performances at the Emirates. The next two campaigns were blighted by knee injuries, but the last year has seen him recover and start to build some match fitness. He has played 28 league games for Arsenal, and his performances haven't gone unrecognised. Welbeck will get on the plane to Russia for his third major international tournament.
Rickie Lambert (Retired, 36 years old)
The term 'late bloomer' may as well have been invented for Rickie Lambert. Just seven years before the 2014 World Cup Lambert was playing for Bristol Rovers in the fourth flight of English football, and as late as 2011 he was still a League One player. A return to the Premier League with Southampton heralded in a new age for the physical striker. He scored 28 goals in his two top flight seasons for Southampton, earning him his first international callup at the age of 31. He scored with the first touch of his England debut, and following the World Cup he was signed by Liverpool for a £4 million fee. He lasted one season at Anfield and retired in October 2017 having failed to find a new club.
Follow Free Super Tips on Twitter to stay up to date with our daily tips and predictions or browse more football content on our website: