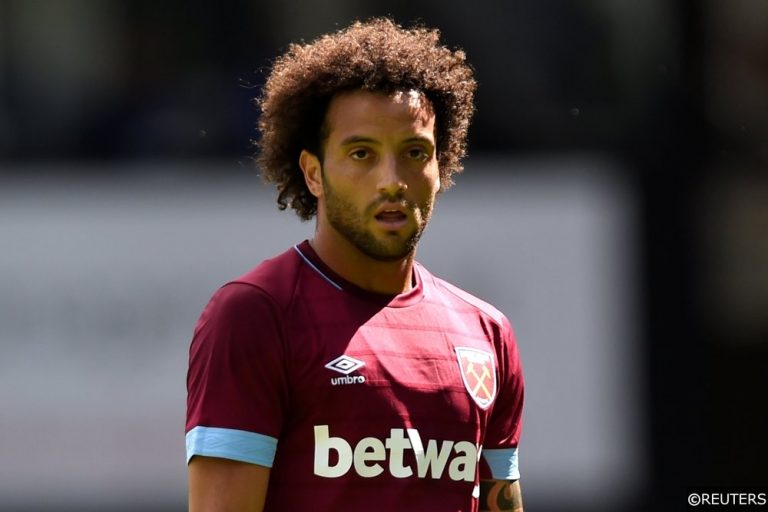 Here we take a look at the weekend's Premier League action and how they fared based on expected goals (xG). This week we had a full weekend schedule with 8 Saturday games, 1 Sunday game and 1 Monday game.
Not sure how expected goals works or is calculated? Here's how.
What are expected goals (xG)?
Expected goals basically gives a percentage chance of a shot becoming a goal. It's a good way to evaluate the quality of the shots being taken. For example a shot with a 0.30 expected goal (xG) value should be scored 30% of the time. It's been calculated by crunching data from thousands of historical shots and filtering them by distance, type of shot, type of pass and the number of defenders between the attacker and the goal.
When you're sat in the stands or on the sofa shouting at your player "how have you not scored that?!". Expected goals is a way of quantifying how many times they should have actually scored it.
Read More: Expected Goals xG Round Up: Championship Week Ten
xG Diff
xG
Home
Actual
Away
xG
xG Diff
-1.51
1.49
West Ham
3
1
Man United
0.82
-0.18
-0.2
1.8
Arsenal
2
0
Watford
3.14
3.14
-0.74
2.26
Everton
3
0
Fulham
0.51
0.51
0.46
0.46
Huddersfield
0
2
Tottenham
2.26
0.26
0.94
2.94
Man City
2
0
Brighton
0.32
0.32
0.53
0.53
Newcastle
0
2
Leicester
1.78
-0.22
-0.51
1.49
Wolves
2
0
Southampton
0.82
0.82
0.89
1.89
Chelsea
1
1
Liverpool
1.66
0.66
0.94
1.94
Cardiff
1
2
Burnley
0.19
-1.81
0.12
2.12
Bournemouth
2
1
Palace
0.45
-0.55
The Premier League went pretty much how you would expect based on the xG metric. Teams like Huddersfield (0.46 xG), Fulham (0.51 xG) and Brighton (0.32 xG) should all be a bit worried based on the limited amount of chances they created in their games. Newcastle are struggling also, recording just 0.53 xG at home to Leicester, this when they sold Dwight Gayle and Mitrovic in the summer who are performing well for their new clubs.
Unlucky Teams
Watford
Watford visited the Emirates in good league form and would have fancied their chances to cause the Gunners some problems. They did just that creating a huge 3.14 xG in the game but could not take their chances as they ended up not even getting on the score sheet. Arsenal created 1.8 xG which is fair for their 2 goal haul. You could say Watford deserved nothing as they weren't clinical enough but another day they could have drawn 2-2 or even won that game. That's 2 weeks running Arsenal's score has looked better than it could have been on xG.
Cardiff
Cardiff will be absolutely ruing their luck in the only "Super Sunday" game this weekend. Whilst on the face of it the game wasn't pretty, Cardiff managed to carve out 1.94 xG throughout the match. They only managed to score 1 goal from their chances when they maybe feel they should have scored twice. Burnley on the other hand were really poor, particularly first half. They played a bit better second half but created just 0.45 xG across the 90 minutes. Burnley being Burnley though managed to somehow score twice, showing their clinical side once again after they were one of the over performers on the xG metric last season. Cardiff will be wondering where the points are coming from and this was a game they really needed to win.
Performance of the Week
West Ham
Whilst on paper this may not have been too much of a shock given Manchester United's form and problems on the training ground but you still have to turn up, play well and take your chances to beat a Jose Mourinho side and that's exactly what West Ham did. They were well drilled by Manuel Pellegrini and outplayed Manchester United for large portions of the game. The result flattered them slightly scoring 3 goals despite creating 1.49 xG but overall a result they fully deserved.
We now head into a full midweek schedule of Champions League and Europa League action so make sure you check out our Free Betting Tips & Predictions. 
Get in touch with us by emailing us at info@freesupertips.co.uk or tweet us on Twitter @FootySuperTips.