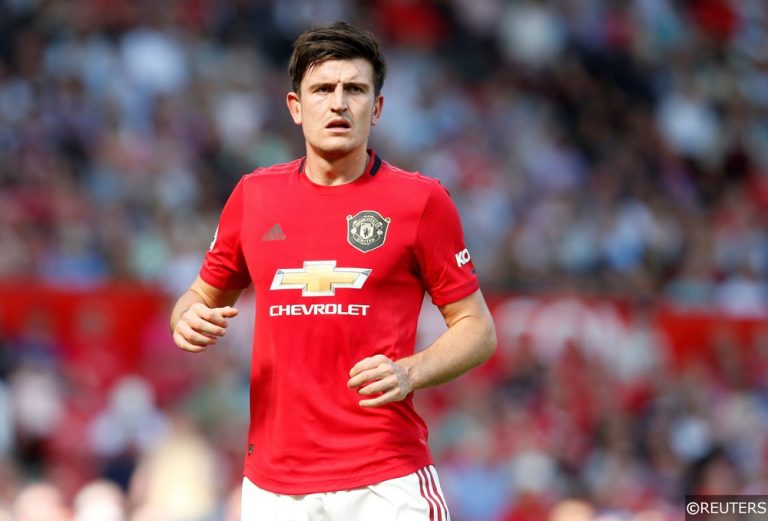 Whether you've been playing FPL for a while or are new to the game, we're sure some of these top tips will help you. For all our football tips make sure to check out our football predictions page. Right, let's crack on with some fantasy football advice…
Who to pick for fantasy football
So, who should you start in your fantasy football team? It's all about looking ahead. When picking players, first look at each one's upcoming fixtures. How good are their opponents? When picking defenders, look at how many goals their upcoming opponents score. For attackers, look at how many goals their upcoming opponents' defences leak. Our match predictions are a great place to carry out this research.
If you're at the start of a season, analyse how many points each player scored last season and compare that to their current price. A bit of intuition can be useful here too – which players do you think are on the rise and will have improved since last season? 
Whether at the start of a season or half-way through, rotation is key. Your substitutes aren't just there to make up the numbers – they need to be big point scorers like the rest of your team. For each line of your formation (goalkeepers, defenders, midfielders, strikers), look at the next three or four sets of gameweek fixtures. Where will you rotate players and bring in subs? You don't want a gameweek where all your strikers are playing tough teams, for example.
If you are doing well during the season, it's worth looking at how the top teams in your league are recruiting. See which players these teams have in common, and which players they have that are serving them well. Then bring those players in.
However, if you're struggling, this tactic is not worth following – mainly because you'll never catch the top teams if your team is too similar to theirs. You must look at the players they don't have that you feel have potential. The fact is, you're unlikely to bridge the gap without a bit of risk. 
To help you with this, have a look at each player's TSB (Teams Selected By) percentage. Buying players with a high TSB means your position in the league will be more stable, while buying players with a low TSB will make your position more volatile.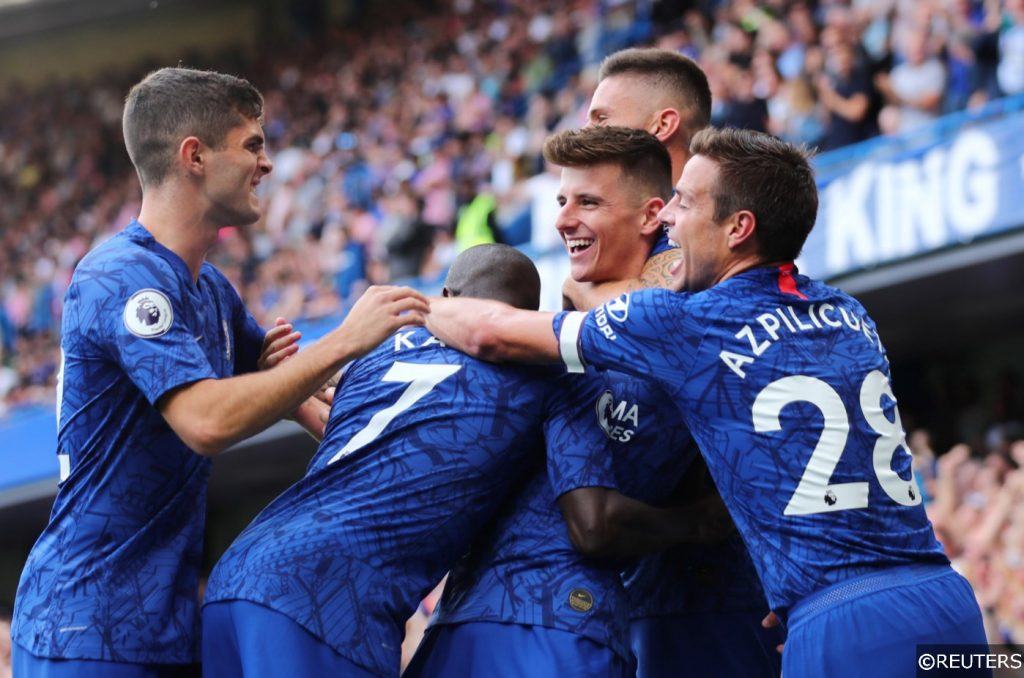 Who to captain in fantasy football
Since your captain scores double points, it's vital you select correctly. There are three factors you must take into account when choosing your captain for the week. First, how good is the player? Second, how easy is their upcoming fixture? And third, what position do they play? 
So choose a player who is generally one of your highest points scorers. Make sure they have an easy fixture in which they have a good chance of scoring, assisting or keeping a clean sheet. Finally, look to select an attacker, or if not, a midfielder. This is because players in more advanced positions have a better chance of racking up high scores in a week. 
How to play wildcard in fantasy football
Your wildcard enables you to make as many transfers as you like, free of charge, and can be used once in the first half of the season and once in the second. 
If your season isn't going well, it's best to use your first wildcard early on before things get worse. If your season is going well, save your first wildcard for when you need to make a number of transfers, or to re-shuffle your squad to free up money for players whose prices are rising rapidly. 
It's best to use your second wildcard towards the end of the season when the double gameweeks arrive. These normally come in from gameweek 30 and mean that a number of teams will have two matches in gameweek. Obviously, you should use your wildcard to fill your team with players who have two matches that week.
How to play free hit in fantasy football
A free hit allows you to make unlimited transfers, but these only last one gameweek. The next week, your team reverts back to its old self. It's therefore crucial you save your free hit for a double gameweek – even more so than you wildcard. Remember these tend to come along towards the end of the season, from around gameweek 30 onwards.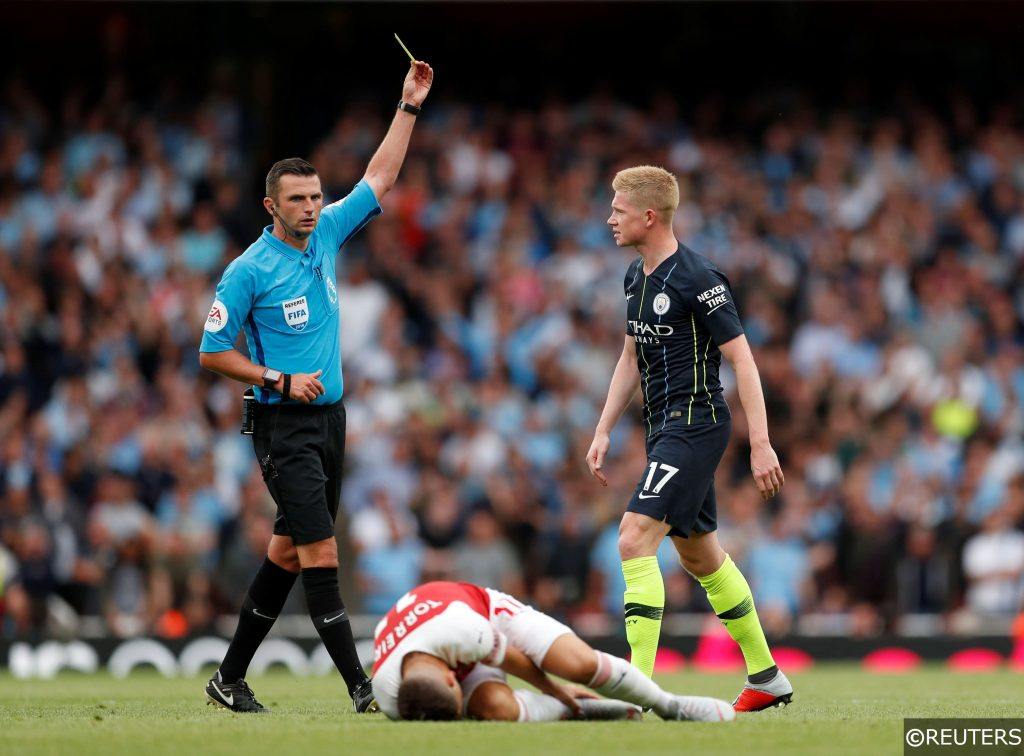 How to play fantasy football
Let's summarise. First, choose a starting XI of players with a favourable run of upcoming fixtures, with subs who can be used for rotation rather than just making up the numbers.
If you're at the start of a season, buy players who performed well last season, whose price belies their point-scoring ability, and whose careers you feel are on an upward curve.
If you doing well during the season, bring in some of the players that the other top fantasy teams have. If you're doing badly, take some risks and bring in make some less fashionable buys. 
Your captain should be a player who tends to get the most points on your team, who has a favourable upcoming fixture and plays in an advanced position. 
Your wildcard and free hit should be saved for late in the season when the double gameweeks come in. 
Other tips and hints
Here are a few final little nuggets of gold that might just make the difference between your season being a success or failure! 
Avoid risk when picking your players. Don't, for example, fill your squad with too many newly-promoted players. History has shown they often struggle to adapt to the higher level of the Premier League.
When analysing which players have easy upcoming fixtures, take a look at each player's FDR (Fixture Difficulty Ranking). The higher the value, the harder the fixture. 
Don't be tricked into buying midfielders based on reputation. For example, while some midfielders may be very well-known, this might be for their ability to keep the ball or break up attacks rather than provide goals and assists.
It's also in midfield where the best gems tend to be found. While these can be found all over the pitch, history shows the most surprising successes of the season crop up in the middle of the park.
That concludes our tips and hints on how to play fantasy football – make sure to follow our weekly fantasy football article for regularly updated transfer recommendations and tips! 
Also in this series:
Funny Fantasy Football Team Names
Biggest FPL Price Changes This Season
Join Our FPL League!
FST League Code: u4nsb5