We all know how price changes work in FPL – when a player scores lots of points their value increases, if they don't then their value plummets. But which players' prices have changed most since the start of the season? 
Here at Free Super Tips we thought it would be interesting to compile an XI of players who have enjoyed the biggest price rises this season and compare them with an XI of those whose value has dropped the most. And if you'd like in-depth weekly updates on all things fantasy football, make sure to check out our regular FPL bulletin. 
Right, let's crack on with this season's biggest fantasy football price changes – both positive and negative…
Fantasy Price Rises:
GK: Kasper Schmeichel (Leicester City)
Starting price: 5.0
Current price: 5.4
Change: +0.4
Although his increase of 0.4 is level with Sheffield United's Dean Henderson and Brighton's Maty Ryan, Kasper Schmeichel takes our goalkeeping spot thanks to his higher overall price. The seasoned Leicester stopper has been at his very best this season, keeping 8 clean sheets to help his side rocket up to 3rd in the table. Incredibly, with 88 points already this season, the Dane is on course to beat the 147 points he racked up in the Foxes famous title-winning season of 2015/16.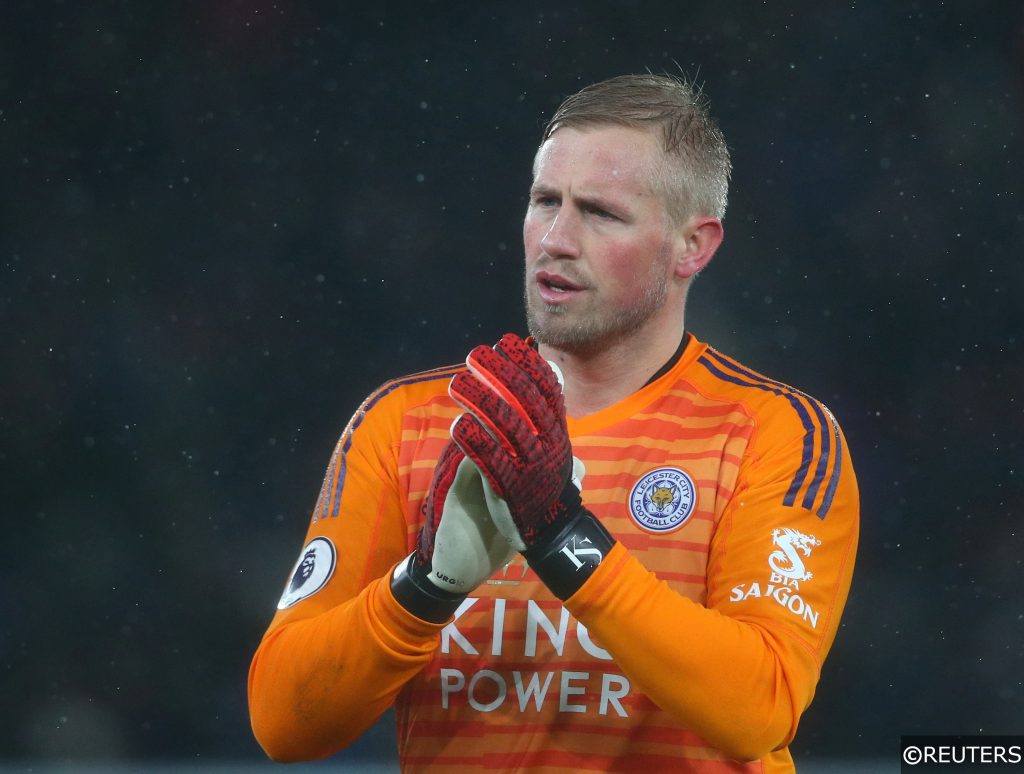 RB: Trent Alexander-Arnold (Liverpool)
Starting price: 7.0
Current price: 7.5
Change: +0.5
Is it any surprise Alexander-Arnold is our starting right-back? The Liverpool youngster has arguably been the best player in the Premier League this season, which is all the more impressive when you consider his playing position. With an astonishing 10 assists already, the 21-year-old is halfway towards Thierry Henry's record for assists in a season, which stands at 20. Chuck 2 goals and 7 clean sheets into the equation and it's no surprise 39% of managers have the England man in their team.
CB: John Lundstram (Sheffield United)
Starting price: 4.0
Current price: 5.1
Change: +1.1
Yes, Lundstram has spent the entire season in central midfield, but he's still listed as a defender on FPL. And that's precisely why he's doing so well – he's getting points for clean sheets while playing in a position that lets him grab goals and assists too. He's been a vital part of the Sheffield United juggernaut this season, acting as a driving force in midfield to help the club climb into the upper reaches of the table. Sadly, he'll be less of a bargain next season – there's no way he'll be listed as a defender again.
CB: Caglar Soyuncu (Leicester City)
Starting price: 4.5
Current price: 5.1
Change +0.6
When Harry Maguire joined Manchester United for a colossal £80 million last summer, Leicester fans must have been fearing the worst. What would they do without their best defender? Very well, apparently. Soyuncu has surprised the football world since his move to the Foxes, and has certainly filled Maguire's sizeable shoes. Known for his aggression and meaty tackles, the Turk has helped keep 8 clean sheets this season, as well as chipping in with a goal and an assist. Not bad for a man considered the Blues' club's fourth-choice centre-half last season.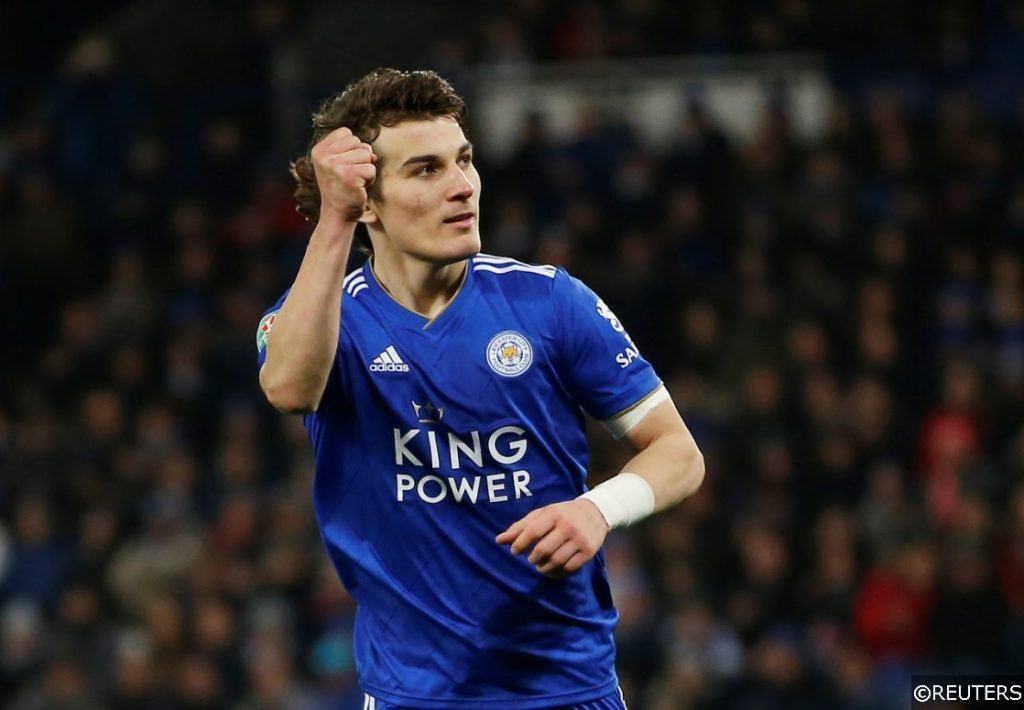 LB: George Baldock (Sheffield United)
Starting price: 4.5
Current price: 5.1
Change: +0.6
Granted, Baldock's played most of the season on the right side of defence, but of all our top 4 defensive price risers, he'd be best suited to playing left-back. Operating as a wing-back in the Blades' 5-3-2 formation, he's blessed with pace and dribbling ability, meaning his 2 goals and 4 assists this campaign come as little surprise. He's also helped his side earn 8 clean sheets, making him one of the season's top point earners. A very tidy buy for FPL managers indeed.
RM: Adama Traore (Wolves)
Starting price: 5.0
Current price: 5.7
Change: +0.7
We all knew Adama Traore had talent. His sheer pace and size, coupled with an ability to break defences apart like a supersonic battering ram had made his inconsistent performances over recent years all the more frustrating. Now at Wolves, he seems to have finally made a breakthrough after a patchy first season with the club. 4 goals and 4 assists (many of those against Manchester City) is a tidy return for this point in the season, but the winger has also raked in 12 bonus points as well as becoming a regular starter. All this makes Traore's huge price rise completely merited.
CM: Kevin De Bruyne (Manchester City)
Starting price: 9.5
Current price: 10.7
Change: +1.2
After enduring an injury-ravaged season last time out, Kevin De Bruyne is well and truly back. It's hard to imagine Manchester City without him, such is his importance to Pep Guardiola's well-oiled machine. The Belgian has 16, yes 16, assists already this season, as well as an impressive 7 goals. He's already almost eclipsed his tallies for the 2017/18 campaign, when we were singing his praises when he racked up 18 assists and 8 goals. No wonder over half of managers have him in their side, and in terms of FPL price changes, this man's is the biggest at a colossal +£1.2m. To top it all off, he features in our best midfielders in the world. If Manchester City are to somehow close in on Liverpool in the title race, it's essential this man stays fit.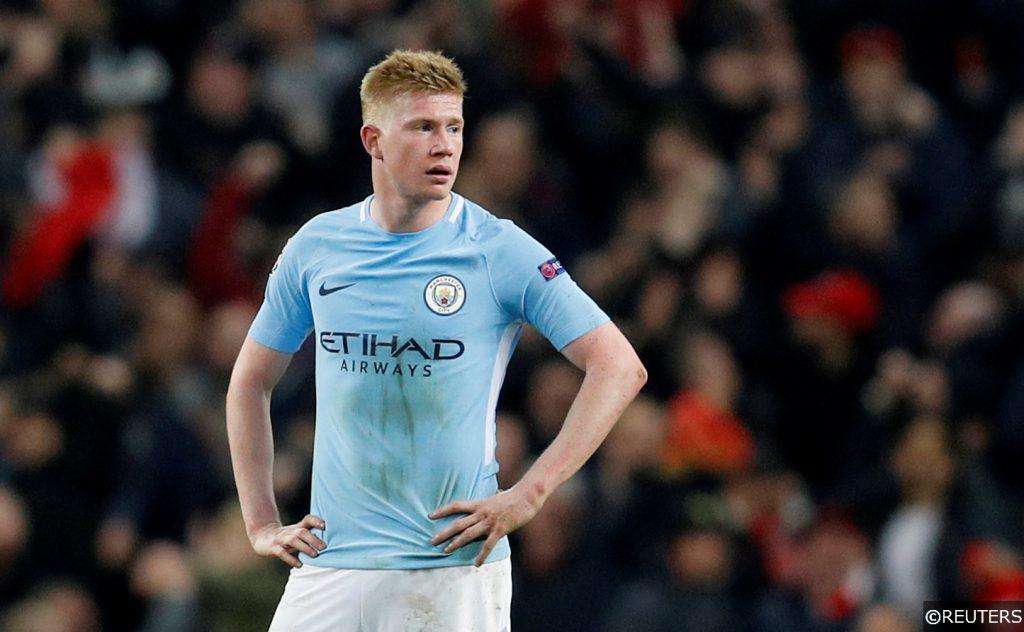 CM: James Maddison (Leicester City)
Starting price: 7.0
Current price: 7.7
Change: 0.7
It's been a superb season for Leicester playmaker Maddison, who has now become a star player at the King Power Stadium and earned a call-up to Gareth Southgate's England squad. The midfielder has earned plaudits for his direct style of play, always looking for the killer pass. He's linked up particularly well with striker Jamie Vardy, while his 6 goals and 5 assists represent a good return for this stage of the campaign. His performances have been even better than his numbers, however, and it's unsurprising that the playmaker has racked up 14 bonus points already.
LM: Sadio Mane (Liverpool)
Starting price: 11.5
Current price: 12.4
Change: +0.9
Liverpool's barnstorming push for the title is thanks in no small part to Sadio Mane, who is even outshining teammate Mohamed Salah in the fantasy stakes this season. The pacey Senegalese has hit 11 goals and created 8 more, making him the most prolific of the Merseysiders' famed attacking trident. With a value of £12.4m, he's now the most expensive player in the entire game. This January he was crowned African Player of the Year, and at 28, it really looks like he's hitting his peak.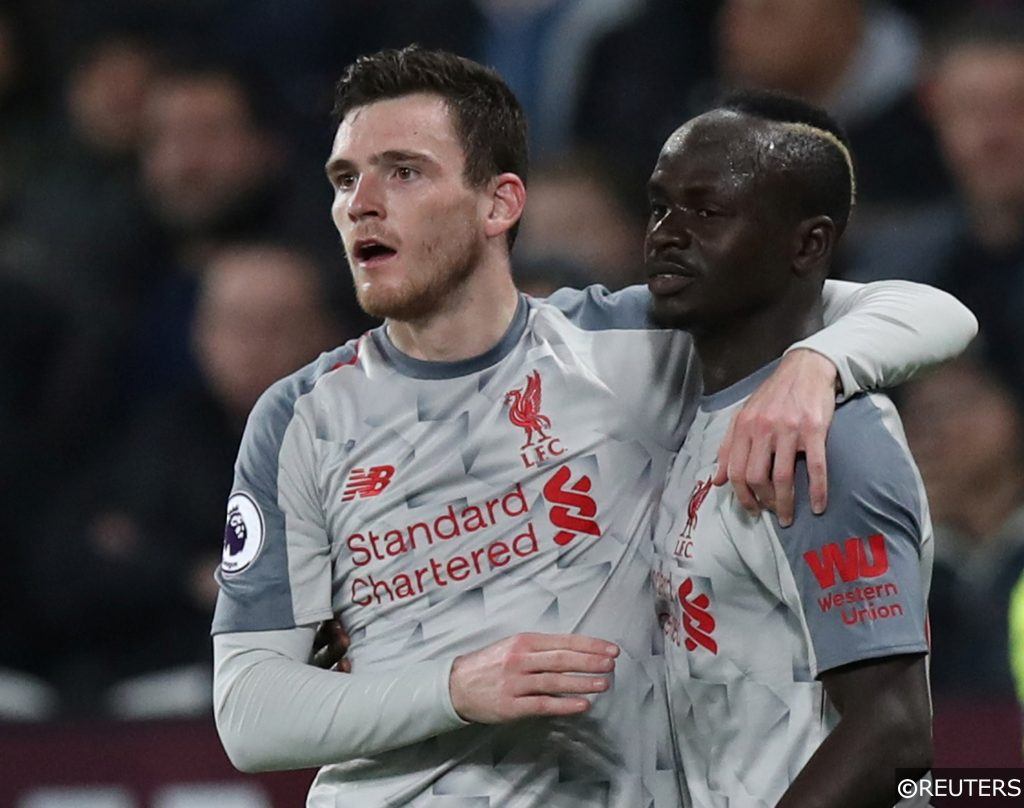 ST: Jamie Vardy (Leicester City)
Starting price: 9.0
Current price: 10.0
Change: +1.0
The Vardy party rolls on and on. The man many thought would be a one-season wonder following his role in Leicester's title-winning 2015-16 campaign is still producing the goods at 32. In fact, you could argue he's playing even better than four years ago, since he comfortably leads the Premier League goal scoring charts with 17 goals. He also has 5 assists on the board, making him one of the most sought-after players in the game with over half of managers having him in their team. Seems those three Red Bulls he has before every match are paying off.
ST: Tammy Abraham (Chelsea)
Starting price: 7.0
Current price: 7.8
Change: +0.8
Oooohh Tammy Tammy! Loans at Bristol City, Swansea and Aston Villa have clearly done the trick for Abraham, who has stepped in to quell Chelsea's striker crisis with aplomb. Part of a generation of youth being ushered in by Frank Lampard, the 22-year-old has kept veteran forward Olivier Giroud out of the team all season thanks to his tally of 13 goals and 4 assists. His price has risen a fair bit as a result, though his current value of £7.8m is below his campaign-high of £8.0m. We can expect to see a lot more of this man.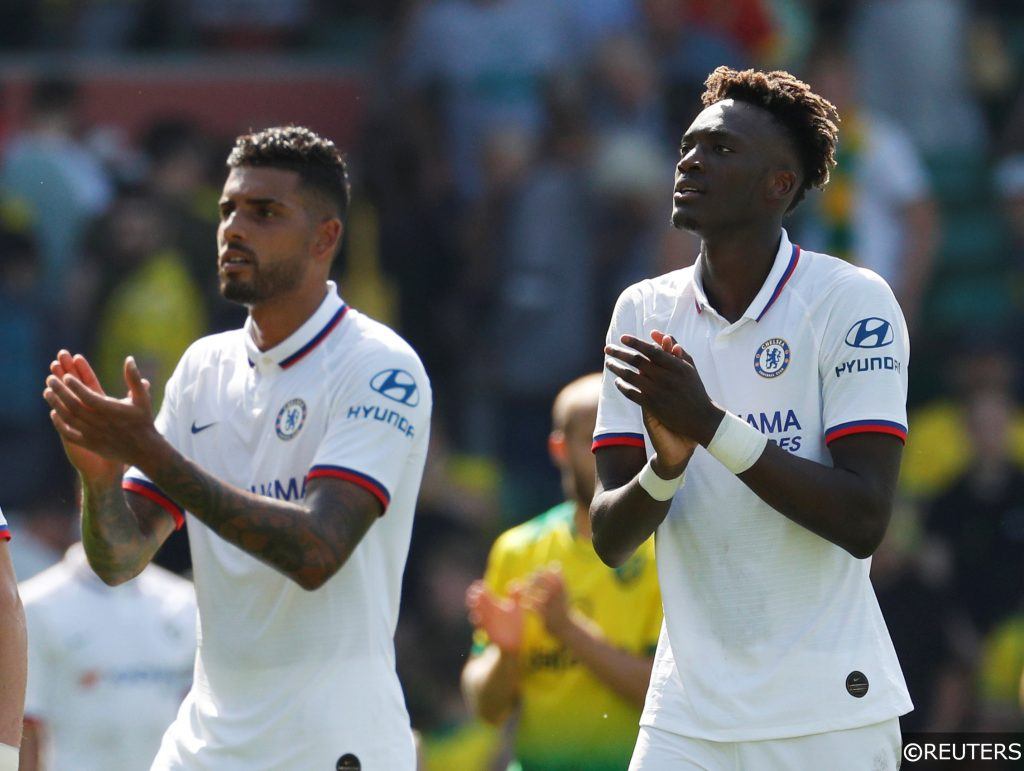 Fantasy Price Drops:
GK: Adrian (Liverpool)
Starting price: 4.5
Current price: 4.1
Change: -0.4
Having not played a single game for West Ham last season and facing the monstrous task of replacing Liverpool's stopper Alisson this time around, we're not sure how Adrian was given his relatively high £4.5m starting price. But many managers brought him into their side after gameweek 1 following an injury to usual keeper Alisson. He kept 2 clean sheets in the 7 starts he was afforded before the Liverpool no. 1 returned, but has since played only 102 minutes in the league, resulting in a sizeable price drop.
RB: Kyle Walker-Peters (Tottenham Hotspur)
Starting price: 5.0
Current price: 4.4
Change: -0.6
When Kieran Trippier left for Atletico Madrid last summer, we all knew either Kyle Walker-Peters or Serge Aurier would be seeing a lot more game time. And for the first two games of the season, it looked like it would be Walker-Peters. But a minor hamstring injury in gameweek 3 caused him to miss the following match against Arsenal, and he's not managed to get into the side since despite being fit and ready. Even the arrival of new manager Jose Mourinho hasn't helped the Englishman, who must surely now be looking elsewhere for first-team opportunities.
CB: Nicolas Otamendi (Manchester City)
Starting price: 5.5 
Current price: 5.0
Change: -0.5
You know you're bad when a central midfielder is starting ahead of you. Despite Manchester City suffering a defensive crisis this season, Nicolas Otamendi has found himself stuck behind Fernandinho for much of the campaign. At times it seems he and John Stones are competing to make the most mistakes, with both having been strongly linked with moves away from the Etihad this season. While he himself hasn't been great, another reason for the Argentine's price drop has simply been City's poor performances this season, with the champions far below the standards of their previous two campaigns.
CB: Wes Morgan (Leicester City)
Starting price: 4.5
Current price: 4.1
Change: -0.4
Those golden days of 2015-16 must seem a world away now for veteran defender Wes Morgan, who has struggled badly for minutes this season. The man famously handed a pace rating of 29 on FIFA 20 has found himself behind Jonny Evans and the emergent Caglar Soyuncu for the majority of the campaign, and has only played 152 minutes so far. Bizarrely, he's still in 0.6% of fantasy managers' sides, 100% of whom haven't checked their teams since the start of the season. 
LB: Marcos Alonso (Chelsea)
Starting price: 6.5
Current price: 6.0
Change: -0.5
Once a fantasy football legend, Marcos Alonso is now a shadow of his former self. The man with the mop hair used to rake in the assists like nobody's business but now finds himself stuck behind Emerson Palmeri in the left-back pecking order. To be fair to the Spaniard, he's still managed 3 assists in the 4 starts he's been given this season – not a bad ratio at all. But minutes have been the problem for him, and his time at Chelsea looks to be up. Sorry Marcos, but Frank's not a fan.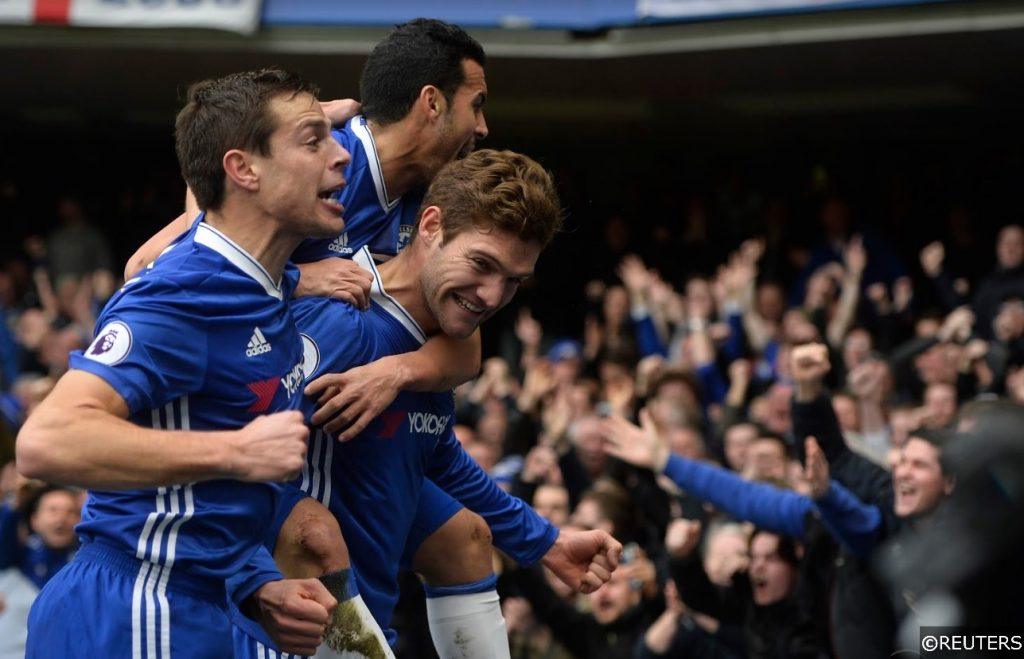 RM: Callum Hudson-Odoi (Chelsea)
Starting price: 6.0
Current price: 5.3
Change: -0.7
Of all the negative fantasy football price changes, at -0.7, this is the joint-worst. He's had his fair share of injury problems, but even when fit Hudson-Odoi can't get into the Chelsea starting line-up to save his life. Despite having made countless substitute appearances, the winger's starts have been limited to just 4 this season. He was the subject of intense interest from Bayern Munich last year, but Chelsea managed to keep hold of him by handing him a bumper contract and a promise of first-team minutes. While the first part of this agreement has been upheld, the latter has not, and it can't be long before the 19-year-old becomes frustrated. His tally of 1 goal and 3 assists this term hasn't been enough to stop his value absolutely plummeting.
CM: Gylfi Sigurdsson (Everton)
Starting price: 8.0
Current price: 7.3
Change: -0.7
Sigurdsson is a fantasy football stalwart, having had strong seasons in each of his eight years in the Premier League. His last campaign was the best of the lot, which make his current struggles all the more shocking. Despite having started almost every game for Everton this season, the Iceland international has only managed 1 goal and 2 assists so far. His performances have had an impact on Everton's league position too, with the Toffees struggling when compared to their usual high standards. 2.6% of managers still have him in their team, and are either praying his form improves or, more likely, have forgotten about fantasy football altogether. Now 30, could Sigurdsson's powers be on the wane?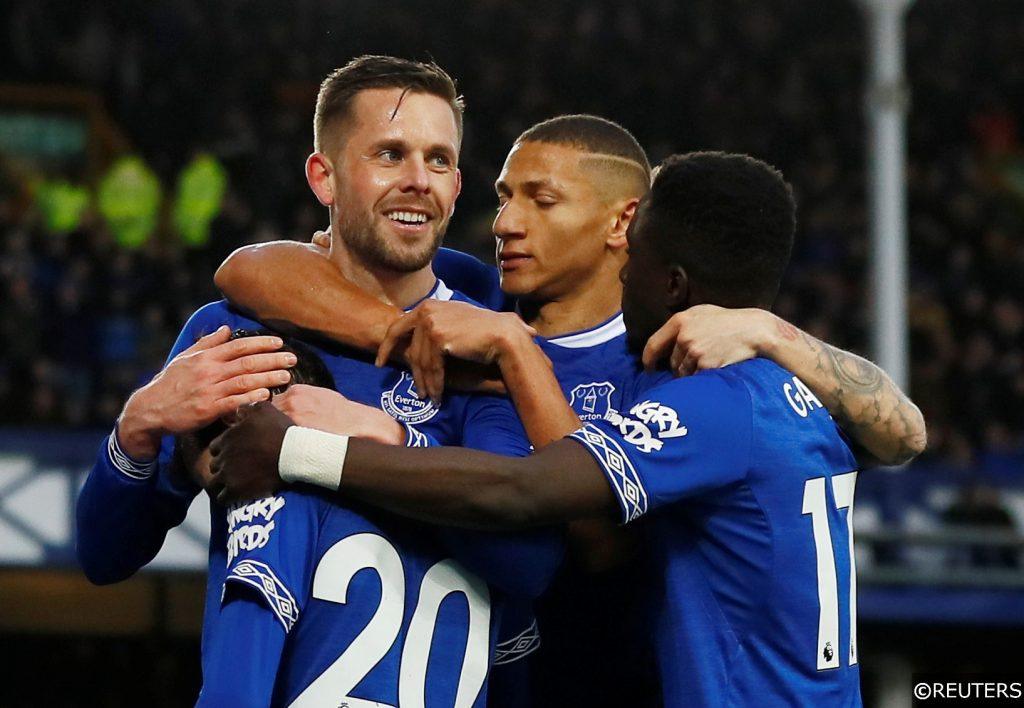 CM: Andriy Yarmolenko (West Ham)
Starting price: 6.0
Current price: 5.3
Admittedly he normally plays on the left, but we had to fit him into this team somehow. He's been a major figure on the European scene for around a decade now, but Yarmolenko's switch to English football hasn't been met with major success. The Ukrainian started the season well with West Ham, scoring 3 goals in his first 5 starts, but has faded since. He's now struggling with a serious thigh injury, which begs the question: will he become a regular upon his return? With a new manager at the helm in David Moyes, it remains to be seen. 
LM: Ryan Fraser (Bournemouth)
Starting price: 7.5
Current price: 6.9
Change: -0.6
It's been a poor season for Bournemouth all round, with the side being absolutely ravaged by injuries. But one man who has stayed fit all season is Scotsman Ryan Fraser, a major player for the Cherries. Or he was. With only 1 goal and 3 assists this season, he has struggled to hit the heights of previous years. Last season was the best of the lot, as he chalked up 7 goals and 14 assists in an outstanding breakthrough campaign. That saw him given a high starting price this term, but he's since suffered one of fantasy football's worst price changes at -0.6. One season wonder? We'll see.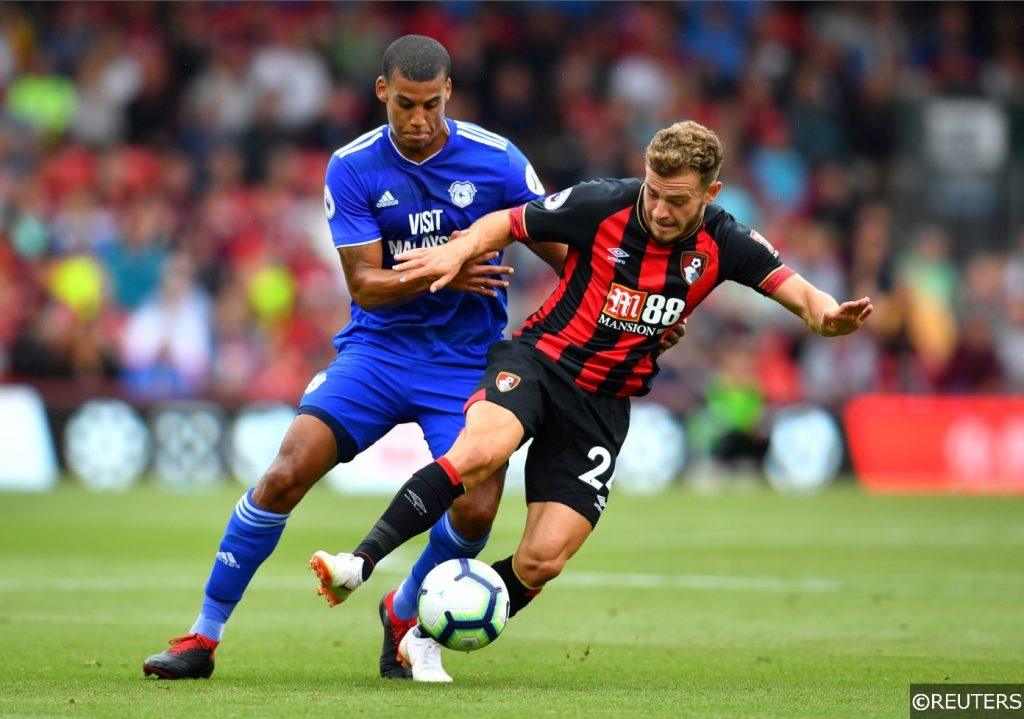 ST: Che Adams (Southampton)
Starting price: 6.0
Current price: 5.3
Change: -0.7
A pacey, powerful forward with the ability to change a game in the blink of an eye, there were high hopes for Che Adams when he moved to Southampton last summer, especially since he'd racked up 22 league goals for Birmingham the previous season. But he's struggled badly with the Saints this term, failing to score a single goal in 16 appearances for the club. 75,000 managers took a punt on the 23-year-old at the start of the season, but now that figure is less than 25,000. It might still happen for Adams at the top level, but it doesn't look like it will be any time soon.
ST: Glenn Murray (Brighton)
Starting price: 6.0 
Current price: 5.4
Change: -0.6
Despite being a great bargain buy over the last couple of seasons, Glenn Murray has flopped this time around. This is mainly due to a lack of minutes – just 414 to be exact. And in that time he's failed to register a single goal or assist, which is hardly ideal when you're a striker. He's been a fantastic servant for the likes of Crystal Palace and Brighton over the years, but this looks like it'll be his last in the top flight. His struggles are understandable though – how many players are still in the top flight aged 36?
Well there you have it, some of the biggest fantasy football price changes this season. To find out how all these players and their teams fare every week, make sure to follow our match predictions.
Also in this series: 
Funny Fantasy Football Team Names
Fantasy Football Tips and Hints – Climb Your League!
Join Our FPL League!
FST League Code: u4nsb5