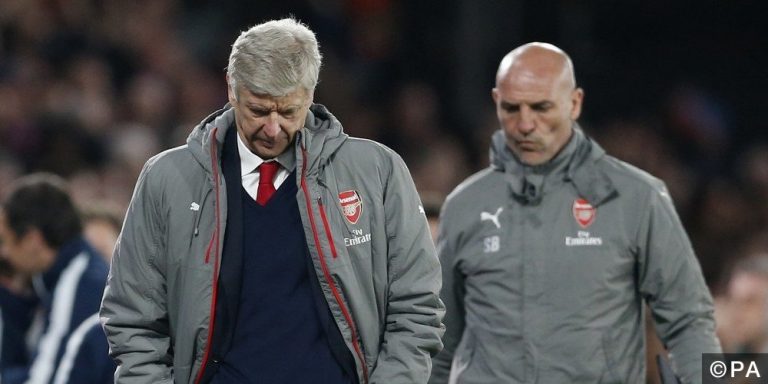 After 22-years in charge of one of the biggest clubs in England, the time for a change has finally come! Earlier in the month, Arsène Wenger announced he would be stepping down as Arsenal manager after this season.
We look into five potential replacements that could take over one of the hottest managerial seats in Football right now: Don't forget to check out our match preview which contains our Arsenal vs Atletico Madrid predictions and betting tips for a big European night for the Gunners!
Currently the bookies favorite to take over the job is former Barcelona manager Luis Enrique. There's several reasons for this and one of them is Arsène Wenger recently admitting he rates the Spaniard very highly. Enrique hasn't worked since leaving Barcelona last summer. During his reign at the Nou Camp he's won 9 major trophies with the Catalans, topped by the Champions League triumph three years ago against Juventus. The experience gained by coaching Celta Vigo and AS Roma prior to the Barcelona job should benefit him greatly. According to the Spanish media though, Chelsea are also interested in him and the 47-year old will have high wage demand if either team wants to hire him. A number of £15m per season has been quoted, which could make the Arsenal board look for a cheaper alternative.
Although he's currently working as manager of the German National Team, Joachim Löw's name has been mentioned more than a few times when this topic came about. He's had a somewhat natural path in his managerial career. In 2004 he started as an assistant under Jurgen Klinsmann before taking over fully two years later. He's been at the helm of the "Elf" for 12 years now and during his reign he's lead the Germans to three semi-finals, one final and ultimately won the World Cup with them in 2014 after beating Argentina 1-0 in the final. The 57-year old is rumoured to be looking for a new challenge after the World Cup is over this summer and his attacking style of play will surely be welcomed by Arsenal supporters. Having a couple of German players on the team already will also help his case!
Even before Arsène Wenger announced he was stepping down, the Juventus manager was rumoured to be Arsenal's priority this summer. After a disappointing Champions League exit at the hands of Real Madrid, Juventus how now shifted their focus to retaining Serie A for the 7th consecutive season, four of which came under the guidance of Allegri. He's achieved a lot of things as Juve's manager leading the team to wins in Serie A and the Coppa Italia in each of his three seasons. They also reached the Champions League final twice, but were ultimately stopped by Barcelona and Real Madrid. He is very much the opposite to Arsène Wenger in terms of tactics. He's not shy in trying different things with his back line, switching between three or four defenders at times. Such flexibility and success both on a domestic and international level should rate him highly with the Arsenal faithful.
After initially being the 2nd favorite for the job according to the bookies, Patrick Vieira has slipped down a bit recently. The man who captained Arsenal's "Invincibles" side has a remarkable resume as a player – 3 Premier Leagues and 3 FA Cup won between 1996 and 2005 with the Gunners. From 2013-2015 he managed the Manchester City Reserves team which earned him a job in the MLS where he's been for the past two years managing New York City. Under his guidance the team improved on their position in the MLS table in each of the two years. They are also undefeated in their first 7 games this year and top the table with 17 points. Arsène Wenger was quoted at a recent press conference that Vieira "has the potential" to one day manage Arsenal.
One of the fan favorites for the job is the manager of Arsenal's opponent in the Europa League semi-finals. Atletico Madrid's Diego Simeone has proven himself as one of the top managers in the World ever since joining the "Los Colchoneros" seven years ago. He did the impossible in La Liga when he led Atleti to glory in 2013-14, breaking a decade of dominance by Barcelona and Real Madrid. Simeone is no stranger to success in Europe either, as his Atletico side topped the Europa League in 2012 which was followed by two Champions League Final appearances in which they fell short against Real Madrid. One major issue that could prevent Arsenal from hiring Simeone is the fact that he only recently signed an extension with Atletico until 2020.
Head over to our daily Football predictions page where you can find the latest tips on today's matches!