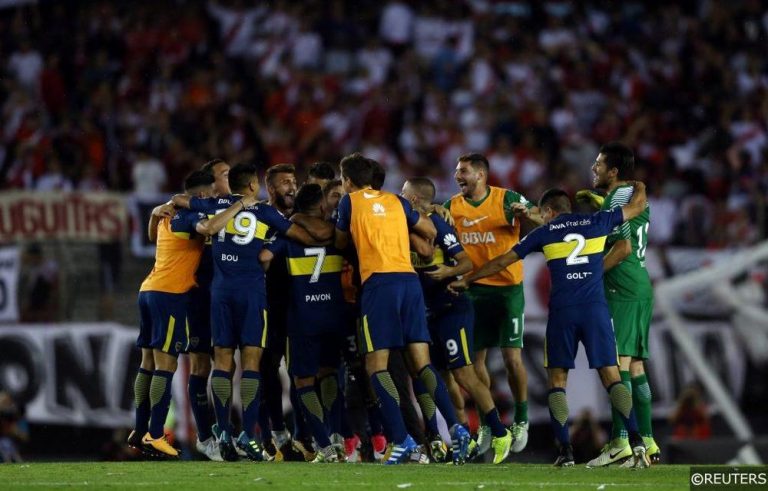 Simon Winter
@simonjwinter
Born in the south east of Ireland, Simon put his life-long love of football to good use when he started a successful independent blog in 2010. That opened up an alternative route to a career in journalism, and having had work published across a number of sites and publications, Simon joined the staff at Spotlight Sports Group in 2018.
You'd be forgiven for feeling a little down right now – an ever-growing global crisis is plaguing our every thought, many of us have been driven indoors as we look to exercise some very sensible social distancing techniques, and the cancellation of worldwide sport has left us with far, far too much time to think.
Fortunately, Sports Interactive have come (at least partially) to the rescue by making the most popular football management simulation in the world free-to-play for the next week on Steam. That's right, Football Manager 2020 is currently free for the next week!
For anybody that's ever played Football Manager, you'll already know how it can tune out the outside world. For those of you that have never played it, now is the perfect time. Tuning out the world and recovering some of our sanity is exactly what's needed.
No other series of games can extract such a wide spectrum of emotions from a user, where an 8-hour session can feel more like a 30-minute click-about.
We've all fallen down that foot tapping, eye stinging wormhole, where we join the FM junkie brotherhood, getting high on minimum fee release clauses, newgen hunting and set piece routines.
Whether you want to reawaken a sleeping giant, drag one of football's minnows to Champions League glory, or take the reins at one of the game's established powerhouses, there are almost infinite possibilities to choose from for your latest FM save. And with plenty of downtime over the coming weeks and months, what better time to begin your next legacy?
To help inform your decision, we've compiled a list of clubs that we think will be great fun to manage in the FM2020. Check it out below.
Want some real-life footballing action? We still have a few select leagues running, and you can find them all on our dedicated guide here.
Hamburg – German Bundesliga 2.
Starting Transfer Budget: £2m
Star Players: Kyriakos Papadopoulos (def), Jairo (mid), Bobby Wood (att)
Hot Prospects:  Adrian Fein (mid), Josha Vagnoman (def), Rick van Drongelen (def)
Traditionally a German top-flight staple with a rich successful past, Hamburg were relegated to the second division for the first time in the Bundesliga's 55-year history in 2018/19.
Your mission – if you choose to accept it, is to guide Der Dino (The Dinosaur) through the mire of lower league football and restore them to German football's top table as quickly as possible.
That might prove quite an easy task given their state of the art 57,000-seater stadium and greater resources, but your adventure really starts once you get them back up.
In a hugely competitive Bundesliga, you're going to have to wheel and deal like Harry Redknapp after he's been in RB Leipzig's drinks cabinet to get Hamburg back among the challengers.
Ajax – Eredivisie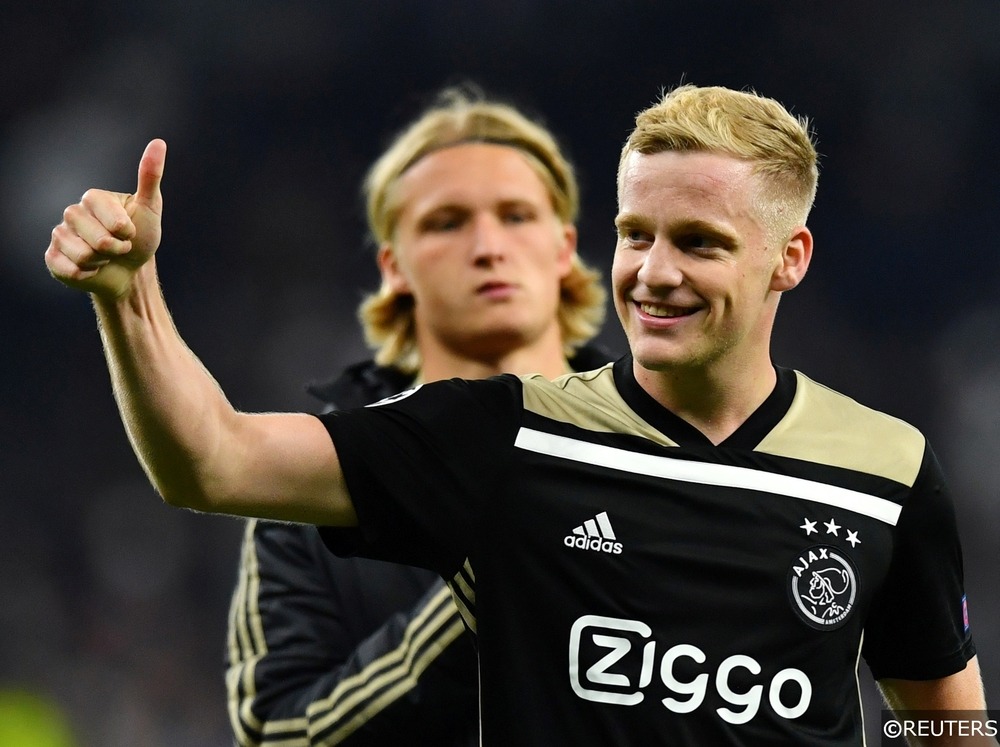 Starting Transfer Budget: £60m
Star Players: Hakim Ziyech (att), Donny van de Beek (mid), André Onana (GK)
Hot Prospects:  Ryan Gravenberch (mid), Kenneth Taylor (def/mid), Sergino Dest (def/mid)
With one of the most consistently prolific productions lines in world football, Ajax are always one of the most interesting clubs to manage in Football Manager, and in the latest edition of the game, de Godenzonen's ranks are again packed to bursting with potential superstars.
Winning the Eredivisie with relative comfort each year should really be a piece of cake, even for the greenest of FM greenhorns, though the real challenge will be found in Ajax's continental endeavours.
As manager of the Dutch giants and four times winners of the Champions League, you will be tasked with moulding your wonderkids into genuine contenders for European football's biggest prize – though that is a mountain that will take some effort to climb.
Every summer, the biggest clubs from the biggest leagues will attempt to prise your best players from your grip, and that in turn makes building your UCL winning side incredibly difficult.
Manchester United – Premier League
Starting Transfer Budget: £100m
Star Players: David de Gea (GK), Paul Pogba (mid), Marcus Rashford (att)
Hot Prospects:  Mason Greenwood (att), Hannibal Mejbri (mid), Axel Tuanzebe (def)
Unrealistic expectations, a bang average squad and Phil Jones combine to make Manchester United an intriguingly difficult prospect for players looking for a challenge in FM20.
When you arrive through the doors at Carrington, you'll have a real job on to shift the highly-paid wasters from your squad, though it will take more than one summer to drag your squad back up to Premier League challenging standard.
You'll have some promising kids to nurture and the Old Trafford faithful will expect you to "attack, attack, attack", though the prospect of restoring a fallen giant to the pinnacle of world football is certainly attractive.
They build statues around those parts for club legends too…..so you never know – you could be immortalised in digital bronze near Sir Alex or the Holy Trinity.
Keep up to date with the latest news, special offers and betting tips for England's top flight on our Premier League predictions page.
Bolton Wanderers – League One
Starting Transfer Budget: £0m
Star Players: Daryl Murphy (att), Liam Bridcutt (mid), Ben Alnwick (GK)
Hot Prospects:  Conor Hall (att), Josh Emmanuel (def), Ronan Darcy (mid)
Here is one for the hardcore gluttons for punishment.
If you choose to take charge of the tormented Trotters, you start life in League One hamstrung by the massive 12-point deduction that was placed upon the club after it entered administration.
With your bank balance and transfer budget looking like a sequence of eggs, the free transfer and loan markets are your friends, and with a little ingenuity you can avoid relegation in your first season and build from there.
The Bolton Wanderers job is the archetypal ground up rebuild and is as challenging a role as they come. However, arriving at ground zero will give a dynasty enthusiast a chance to reconstruct an entire institution in their own image.
Inter Milan – Serie A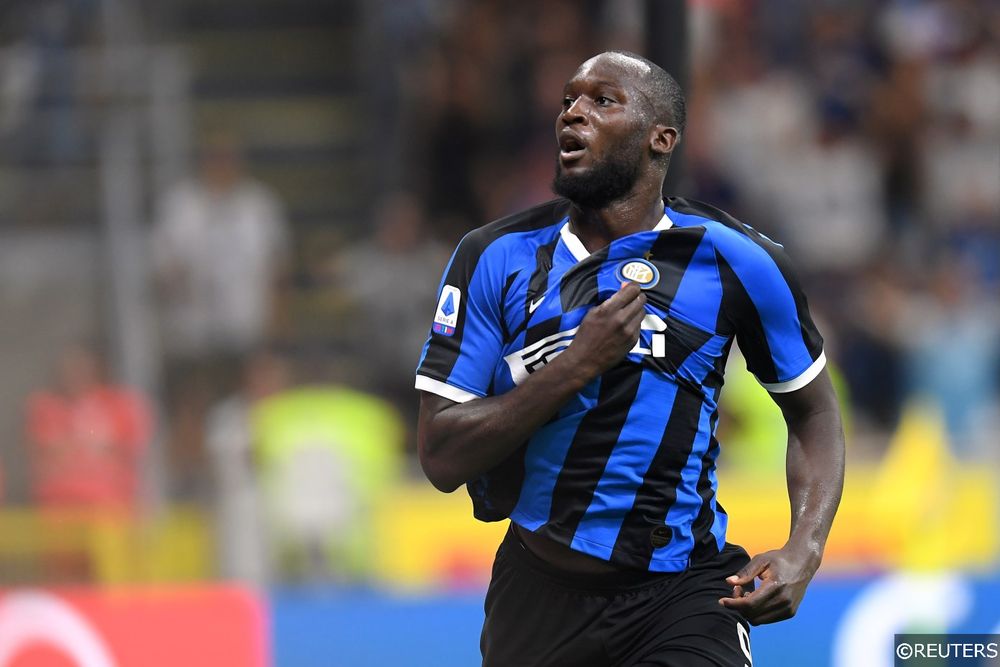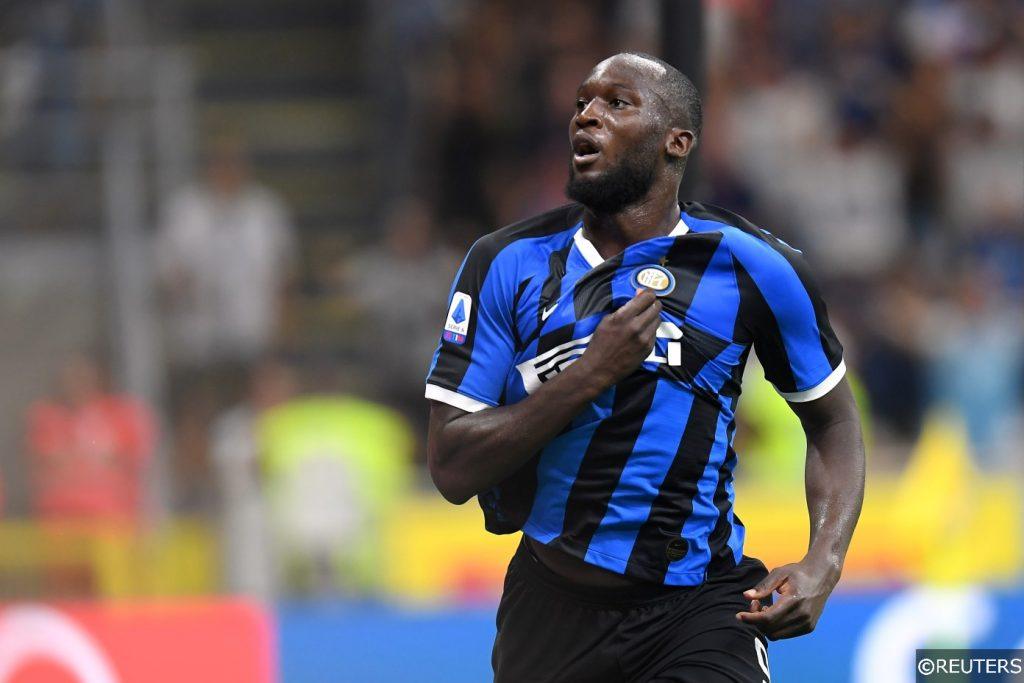 Starting Transfer Budget: £30m
Star Players: Marcelo Brozovic (mid), Romelu Lukaku (att), Milan Skriniar (def)
Hot Prospects:  Sebastiano Esposito (att), Stefano Seni (mid), Federico Dimarco (def)
Let's just say it out loud – the Old Lady has been ruling the roost in Italy for far too long and its high time someone sent that dusty crone packing.
Juventus have lifted the Serie A title for eight successive season, and Italian football needs a hero. He or she has got to be strong, they've got to be fast and they've got to be fresh from the fight.
They will need to be all of those things to keep Romelu Lukaku out of the pizzeria, but if they can get the best of the Belgian and the rest of Inter's talented squad then Juve could finally be toppled.
A couple of key additions in the first summer could give your roster the final touches it needs to go far in most competitions Inter are involved in, and from there the sky is really the limit.
Athletic Bilbao – La Liga
Starting Transfer Budget: £30m
Star Players: Iker Muniain (att), Inigo Martinez (def), Yuri (def)
Hot Prospects:  Asier Villalibre (att), Inigo Córdoba (att), Unai Nunez (def)
Often considered to be one of the most demanding and challenging clubs to take charge of in the Football Manager series, Athletic Bilbao are again the among the most intriguing teams to control for players looking to have their skills tested to the limits.
The club that operate with a Basque only player policy start the game with their fair share of talent, however, the longer you stay at the San Mamés Stadium, the tougher it becomes to stay competitive.
You will be almost totally reliant on the club's youth system to produce your first teamers, though other eligible players will surface at other clubs (particularly Osasuna, Elche and rivals Real Sociedad) from time to time too.
If you can manage to challenge the La Liga establishment and beat Real Madrid and Barcelona to a title, world renowned fame awaits along with the pick of pretty much any job you want.
Cardiff Metropolitan University
Starting Transfer Budget: £0m
Star Players: Sam Pashen (mid), Dylan Rees (def), Will Fuller (GK)
Hot Prospects:  Will Evans (mid), Ioan Evan (mid), Dion Phillips (att)
Do you have the motivational gifts to get the best of out of squad of students? Can your words inspire these full-time learners and part time footballers to play their way through the hangovers?
If the answer is yes – then you will have a good time taking the reins at Cardiff Metropolitan University in the less than glamorous Cymru Premier.
Back in July, Cardiff Met became the first British university to field a men's football team in a European Competition when they tested themselves against the mighty Progres Niederkorn in the Europa League qualifying rounds, though getting them into the tournament proper should prove an enormous task.
As a completely amateur outfit, you're going to have a bit of a revolving door at the club as your students and players come and go, and it goes without saying that funds will be non-existent.
However, if you can guide Cardiff Met to success (in relative terms…or any terms really), it should set you up for a successful long-term career game on FM20.
Leeds United – Championship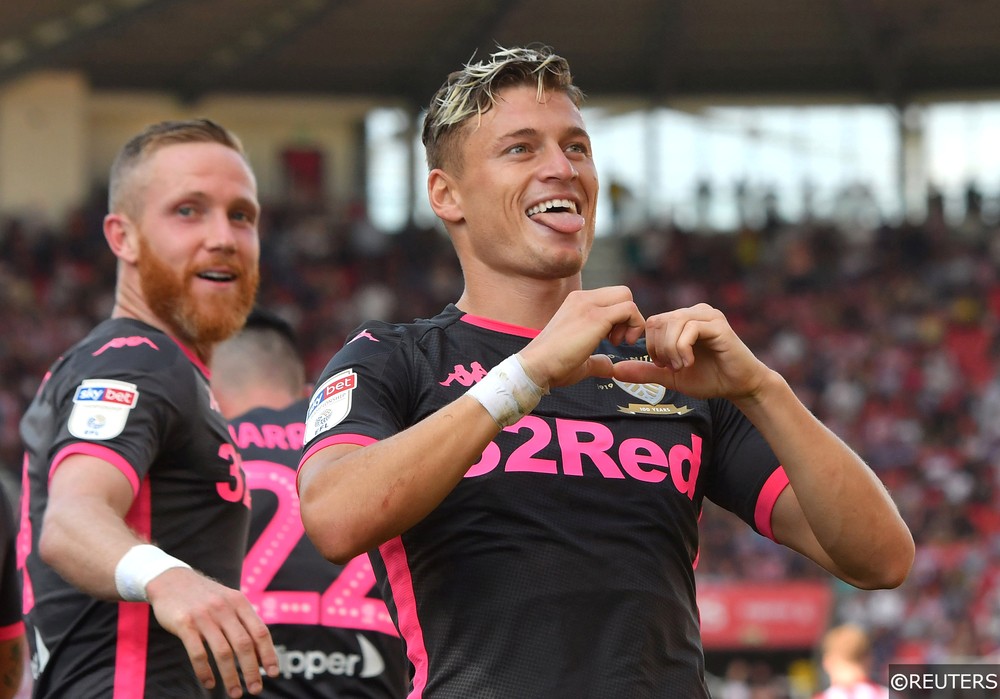 Starting Transfer Budget: £1m
Star Players: Eddie Nketiah (att), Kalvin Phillips (mid), Pablo Hernandez (mid)
Hot Prospects: Ben White (def), Tyler Roberts (mid), Nohan Kenneh (mid)
It has been 15 long years since Leeds United dined at English football's top table, and those in Yorkshire understandably feel that their return to the Premier League is well overdue.
Having missed out on promotion last season by a hair's breadth, Leeds' talented if inexperienced squad will be more determined than ever not to miss out this time around.
Can you push the universally popular Marcelo Bielsa out of his tactics think-tank, build on the strong foundations laid by the Argentine and drag Leeds back to the promised land at the first time in asking?
If you think you can – then good for you! It shouldn't be all that difficult if you are a semi-smart operator. However, keeping Leeds afloat in the ultra-competitive Premier League could push your competence to the limits.
Inter Miami – MLS
Starting Transfer Budget: £15m
Star Players: Matias Pellegrini (mid), Rodolfo Pizarro (mid)
Hot Prospects:  Lewis Morgan (mid)
If you want to seize power at the MLS' latest franchise and rub shoulders with owner David Beckham at Inter Miami, you'll have to press "go" on FM20's in-built time machine to bring the game forward to March 2020 – but it will be worth it.
Beckham's Inter Miami only managed to play two competitive games before the MLS was called to a halt, losing both clashes against LAFC and DC United. Don't let that put you off though. Matias Pellegrini and Rodolfo Pizarro have been brought in as Designated Players, and in Lewis Morgan they have an ex-Celtic midfielder with an abundance of talent.
Not only that, but you'll be strutting your stuff in a brand-new stadium with the alluring Miami lifestyle as the backdrop to your adventure. Backed by a hefty budget, you should have little problems attracting new players to Inter Miami.
With its yearly draft and unique transfer system, the MLS has plenty to pique even the most hardened FM-er's interest, and the thought of taking charge of a club fresh out of the box has huge appeal.
Boca Juniors – Argentine Primera División
Starting Transfer Budget: £6m
Star Players: Carlos Izquierdoz (def), Emanuel Reynoso (mid), Esteban Andrada (GK)
Hot Prospects:  Alexis Mac Allister (mid), Agustin Almendra (mid), Brandon Cortes (att)
Boca Juniors are one of the heavyweights of Argentinean football, but while they continue to be a super competitive outfit domestically, the Copa Libertadores that they so badly crave has proved an elusive prize since they last won it in 2007.
Leading your team out at the incredibly atmospheric La Bombonera, your job will be to maintain a tight stranglehold over the domestic game in Argentina while launching consistent assaults on South America's version of the Champions League.
You'll start with one of the strongest squads on the continent, and your academy will almost certainly churn out potential world-beater after world-beater – though, European clubs' financial clout will make it tricky to keep hold of them for long.
However, with some clever thinking and market manoeuvring, you should be able to assemble a team good enough to go toe-to-toe with just about any adversary from across the globe.
BONUS CLUB – Sousa Esporte Clube
Heard of them? Nope, didn't think so.
Sousa Esporte Clube ply their trade in the Brazilian Campeonato Parabaino, part of the Brazilian State Championships and well down the footballing pyramid in South America.
In fact, they're so far down that you'll actually need to find a user-built database expansion to access them. Don't expect big things after going to all that trouble though – Sousa's squad is underwhelming at best and their budget is severely lacking. Their highest paid player (Dakson) is on just shy of £700 per week and they have absolutely no recognisable names amid their ranks.
So why should you manage them?
Simple: Because of this badge.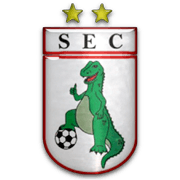 Check out the latest and best bookmakers' promotions, offers and specials in our FREE BETS section here!