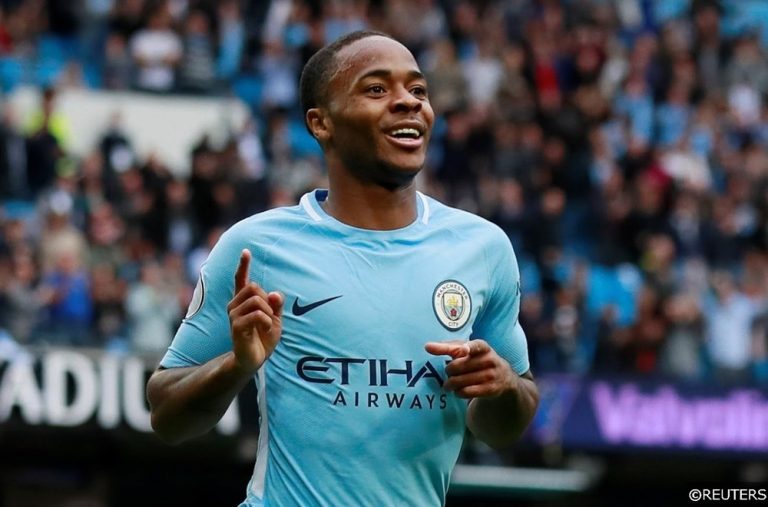 Content Editor at Free Super Tips, Alex was born in the shadow of Old Trafford and is an avid Man Utd fan. After graduating from university he combined his love of football, writing and betting to join FST and now closely follows goings-on in all of the top European leagues.
Another week was lost to international football, but it made the return of the Premier League all the sweeter on Saturday afternoon. Lunchtime saw us treated to a clash between rivals Chelsea and Manchester United in an enthralling encounter that ended in dramatic circumstances, and the rest of the weekend panned out without too much in the way of surprises.
Cardiff got their first win since their return to the Premier League, while the drudgery of the likes of Newcastle and Huddersfield continued. Unai Emery continued to impress in his first season at The Emirates, but Manchester City and Liverpool's presence at the top of the table remained undisturbed.
Every week we rank each Premier League team from best to worst, coming up with a definitive answer to how each team is actually performing. This takes into account the overall squad strength, actual results, expected goals (xG, and the strength of their opposition.
Read More: FST's Premier League Team of the Week – Gameweek 9
1. Manchester City
Another weekend passes, and another dominant display from the reigning Premier League champions. Pep Guardiola's men demolished a hapless Burnley on Saturday afternoon, putting 5 past their former stopper Joe Hart to keep them at the summit of the Premier League table. They now hold a +10 goal difference advantage over Liverpool, and it's not even like they're getting lucky. The Citizens generated 4.48 xG against Burnley and have now scored 26 goals and conceded just 3 in their 9 Premier League outings.
It's pretty clear where they stand in the Power Rankings, and that's on top of every one of the 19 other teams.
2. Liverpool
The only team really coming close to Manchester City are Liverpool, although their style is markedly different from the emphatic and attacking tactics employed by Jurgen Klopp last season. They only managed a 1-0 win away to Huddersfield, and according to the xG data they were lucky to get that. They only managed 0.67 xG, while Huddersfield were almost level with them on 0.62 xG.
The football from Liverpool isn't up to the level of Manchester City, but Klopp has managed to build a strong looking back line in his quest to take the Premier League title away from Manchester. You know the saying – Attackers win matches, defences win titles.
3. Arsenal (up 2 places)
If defences win titles, then Arsenal may as well lock up their trophy cabinet now. Defensively they are undoubtedly poor, but Unai Emery has managed to instill a winning spirit into his new club and at the moment he's enjoying the fruits of his labour. They beat Leicester 3-1 on Monday night to make it 10 wins on the bounce, leaving them 4th in the table and in very high spirits at the moment.
The Gunners may very well come unstuck at some point this season, but at the moment they are flying high on confidence and know they have the attacking edge to outscore almost any team in the top flight.
4. Tottenham Hotspur
Meanwhile, their North London rivals continue to chug away with oddly laboured performances. Spurs beat West Ham 1-0 at the London Stadium this weekend, leaving them level on points with their great rivals but strangely subdued thanks to their rather uninspiring performances. They have scored just 16 goals compared to Arsenal's 22, and while they can rely on their back line a bit more than Emery can it's still not as solid as they would like.
Jan Vertonghen is out injured now, and at times this season Spurs have looked dreadfully exposed at the back. Unless their attackers start upping their game a bit more soon, it's unlikely to be long before the walls come tumbling down at Spurs.
5. Chelsea (down 2 places)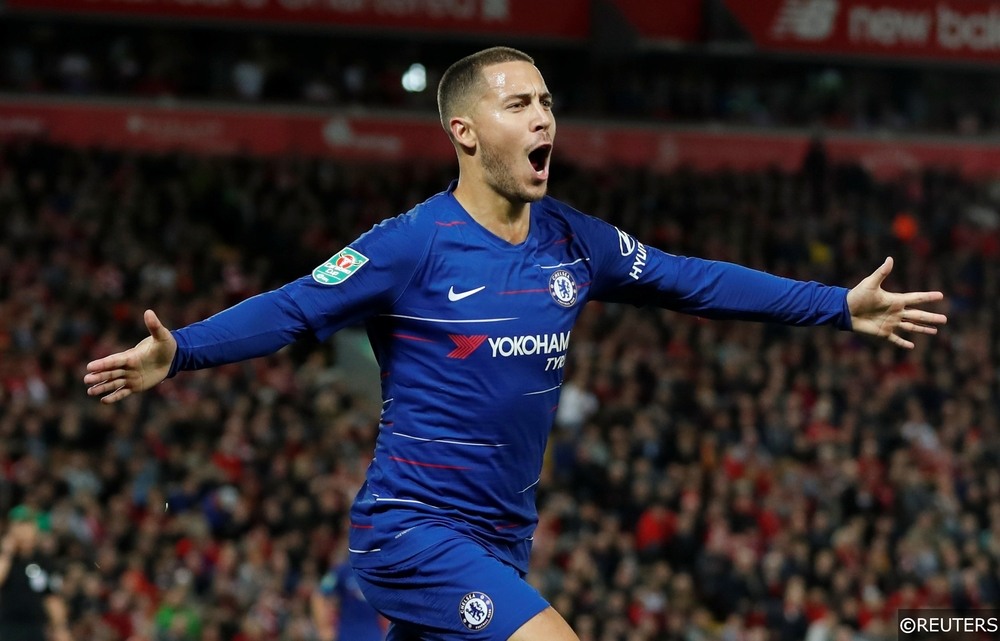 It may seem harsh to push Chelsea down considering they still sit 3rd in the table, but their shortcomings have been exposed over the last couple of weeks. They took the lead against both Liverpool and Manchester United, but both times they let their guard down and conceded an equaliser. Against Liverpool it was an equaliser at the death of the game, but against Manchester United it was early enough for them to concede again, eventually relying on a last gasp equaliser of their own to salvage a point from the match.
Undoubtedly, this is a much improved team from the one we saw last season. However, it's becoming clear that they might not have what it takes to challenge at the top of the table just yet.
6. Bournemouth
After a 4-0 demolition job of Watford before the international break, Bournemouth's 3 match winning streak in all competitions came to an end on Saturday. They hosted south coast rivals Southampton at the Vitality Stadium in what was an unusually stale performance from The Cherries.
It ended goalless, with neither team generating over 1 xG throughout the match. Still, it's impossible to ignore the work that Eddie Howe has done at Bournemouth, building a strong and capable team and instilling confidence into them. Considering the size of the club, for them to be sitting up in 6th position after 9 Premier League fixtures is nothing short of a miracle.
7. Watford (up 1 place)
Watford looked to be in for another dreaded losing streak after their 4-0 hammering by Bournemouth, but Javi Gracia may have righted the ship. They pulled off an excellent 2-0 win away to Wolves at Saturday, stopping the spreading rot that was threatening to sink The Hornets again and hopefully breathing some life back into the team.
Gracia has managed to halt this losing streak before it became too bad for them, and Watford remain in an impressive 7th place in the Premier League table with a hefty cushion over the relegation zone. It remains to be seen whether they can build on that promising performance.
8. Wolves (down 1 place)
Swapping places with Watford is their beaten opponents, Wolves. The newly promoted club have been impressive since the start of the season, but their rather conservative approach came back to haunt them at Molineux on Saturday. They may not have deserved to concede 2 goals, but without the adventurous play going forward they never really looked like getting back into the game against Watford.
They managed just 0.46 xG on Saturday, and while their defensive record of just 8 goals conceded is a testament to how organised they are, the fact that they have only scored 9 times is a real worry.
9. Manchester United (up 2 places)
What's going on at Manchester United right now is anybody's guess. Jose Mourinho has looked on the brink of getting the sack for months now, but once again he managed to give his reputation a minor boost on Saturday. After their incredible turnaround against Newcastle, Manchester United once again came from behind as he paid a visit to his former employers.
Honestly, they were dreadful in the first half, but whatever Mourinho said to them during the break obviously worked. The Red Devils were by far the better side after half-time, and almost pulled off another unlikely turnaround as Anthony Martial netted  a brace. Eventually, of course, they slipped and conceded a last gasp equaliser, but a point away to Chelsea is a result worth celebrating given their recent record at Stamford Bridge.
Read More: UEFA Champions League Betting Offers
10. Leicester (down 1 place)
After their monumental and historic Premier League triumph a few seasons ago, Leicester seem to be firmly settling into the comfort of mid-table. They deservedly and unsurprisingly lost at Arsenal on Monday, following on from their more disappointing defeat at home to Everton before the international break.
Still, they have a very promising looking squad of players and have coped admirably following the departure of Riyad Mahrez. James Maddison continues to impress, and a push for the Europa League qualifying positions isn't beyond the realms of possibility at all.
11. Everton (up 3 places)
Everton and Marco Silva have had a complicated start to life together. The Toffees have an enormously talented squad, but the start of the season saw them fail to capitalise on this. They are starting to find their feet under Silva though, and a 2-0 win over Crystal Palace saw them rise to 8th in the Premier League. However, they have had one of the easiest starts to the season, fixture wise, of any of the clubs. Really you would expect them to be higher, and with some tough games coming up before Christmas we could well see them slip down the order again.
12. Brighton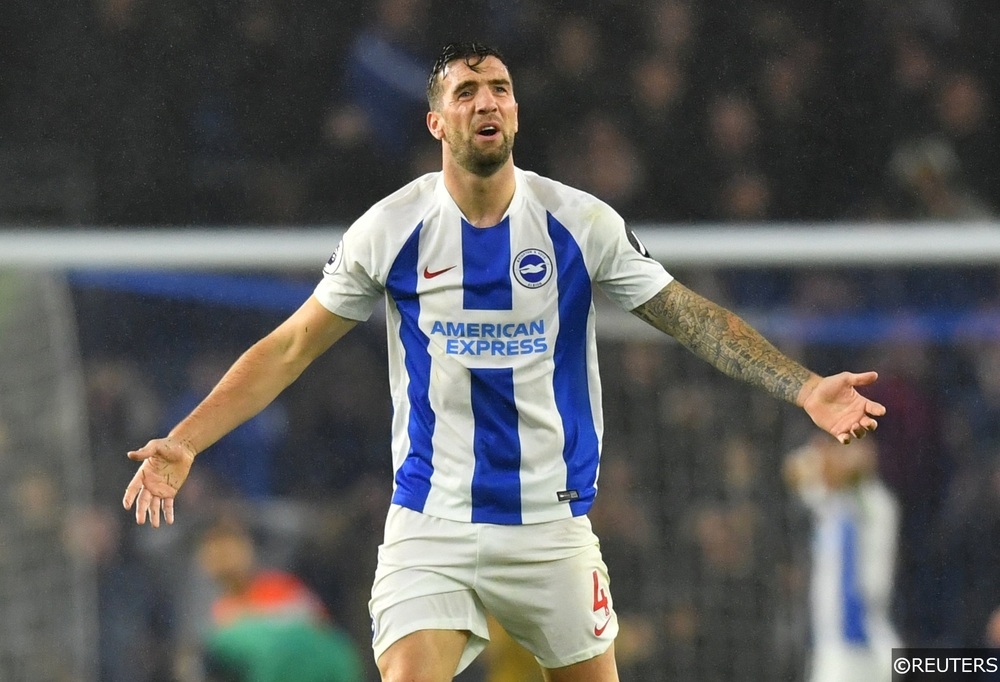 Saturday's tie between Brighton and Newcastle could have been considered an early battle in the race to avoid relegation, and it was Brighton who came out on top. Admittedly, they didn't have the best of games at St James Park, but despite losing their talismanic striker Glenn Murray to injury they still came up with the goods.
3 points in the bag for The Seagulls, and they now sit up in 12th place with a 6 point cushion on the drop zone. It's far too early to consider them safe, but their recent wins over West Ham and Newcastle will certainly have them riding the crest of a wave of newfound confidence heading into the crucial winter period.
13. West Ham (down 3 places)
Being a West Ham fan must be similar to going out for dinner and not knowing whether you'll be served a sumptuous fillet steak or a bowl of oven chips seasoned with anthrax. They looked a completely different team as they deservedly beat Manchester United at the London Stadium, but they have abjectly failed to build on that resurgence with back to back losses against Brighton and Spurs.
Admittedly, their loss to Spurs wasn't exactly unexpected given the quality of the sides, but it's just another slip in what had every chance to be a promising season for the frustrated Hammers fans. They have a few very important ties against Leicester, Burnley, and Huddersfield coming up, so if this is a return to their start of the season form we could see some angry faces at the London Stadium soon.
14. Southampton (up 3 places)
Southampton get a boost in our Power Rankings this week, but it's largely down to the ineptitude of the teams below them to be honest. They were exactly eye catching as they picked up a point away to south coast rivals Bournemouth, but it was a point that many didn't expect them to get and could be seen as a small step towards a return to form.
The Saints lie all the way down in 16th position, but they have the quality in their squad to comfortably avoid a relegation battle. Only if Mark Hughes can drag them out of this mire they find themselves in though.
15. Cardiff (up 3 places)
It's finally arrived – Cardiff's first win since returning to the Premier League. It's taken 9 games to do it, but it was worth the wait for many a fan in Wales. Neil Warnock's men put 4 past Fulham at the Cardiff City Stadium, recovering from their concession of an early goal to put in an excellent performance.
This was enough for them to push their way out of the bottom 3, and considering the difficulty of their fixture list in these early stages of the season they can be very pleased with that. If The Bluebirds can build on this we could see them fend off the threat of the drop, although that's still something of a long shot.
16. Burnley (down 1 place)
After such a torrid start to the season, Burnley finally looked to be getting back to the sort of form that secured them an unlikely qualification to the Europa League last season. They hammered Bournemouth 4-0 before winning at Cardiff, but their 1-1 draw at home to Huddersfield was less than impressive.
A trip to The Etihad beckoned after the international break, and you can hardly blame them for the thrashing they received. Simply put, Manchester City were far, far too good for them, hammering them 5-0 and undoubtedly denting their confidence in the process. It's not going to be a repeat of last season for The Clarets this time around, but it's hard to be too harsh on them for their miserable afternoon at The Etihad.
17. Crystal Palace (down 1 place)
Crystal Palace fans find themselves in a similar situation to West Ham fans, in that they have an extremely gifted bunch of players who just cannot seem to show that on the pitch. Palace have arguably one of the best squads outside the Premier League top six, but they find themselves languishing down in 15th place with only 2 wins and 8 goals in 9 matches this season. They are 2 points above the drop zone, and once again fell to defeat on Sunday.
Roy Hodgson managed to turn around their failing season last term, and now he faces the same task again despite an optimistic outlook at the beginning of the campaign.
18. Fulham (down 5 places)
The Cottagers returned to the Premier League full of vigour, enthusiasm, and bags of cash. They shelled out over £100 million this summer, yet after 9 games of the new Premier League season they find themselves 18th in the table and trying to recover from another defeat, this time to fellow newly promoted club Cardiff. Fulham have won just once this term, and despite showing some signs of improvement earlier in the season they now seem to be declining in confidence and quality.
They have now conceded an huge 25 goals in their 9 league matches, shipping 9 of these in their last 2. It's incredibly hard to survive with such a vulnerable defence, but it's an impossible job if your attacking players aren't performing either. It could be a very long season at Craven Cottage, and a very expensive lesson that could haunt them for years to come.
19. Huddersfield (up 1 place)
Huddersfield gain a place in our Power Rankings simply due to Newcastle's feeble efforts. The Terriers can't be too disappointed with a 1-0 defeat at home to Liverpool, especially considering how well they defended for most of the match. However, it doesn't change the fact that they have lost for a 6th time this season, and after 9 matches they are still searching for that first victory.
It's not too late to turn it around, with just 2 points separating them from safety, but all the signs point towards a classic case of Second Season Syndrome at the John Smiths Stadium.
20. Newcastle (down 1 place)
Rafa Benitez described his task of turning Newcastle around as the hardest of his career, and it's easy to see why. They fell to their 7th loss of the Premier League season against Brighton on Saturday, and it's looking increasingly likely that we'll never see them win a football match again.
Most of their failings were pinned on their incredibly tough fixture list at the start of the season, but they have actually performed worse against the clubs outside the top six. Their latest defeat, at home to Brighton, followed an excellent performance at Old Trafford that very nearly saw them take their first win of the season. Even at 2-0 up they failed though, snatching defeat from the jaws of victory to concede a flurry of late goals and lose the game 3-2. The atmosphere inside St James' Park isn't a pleasant one, and it's very understandable in all honesty.
Follow Free Super Tips on Twitter to stay up to date with our daily tips and predictions or browse more football content on our website: