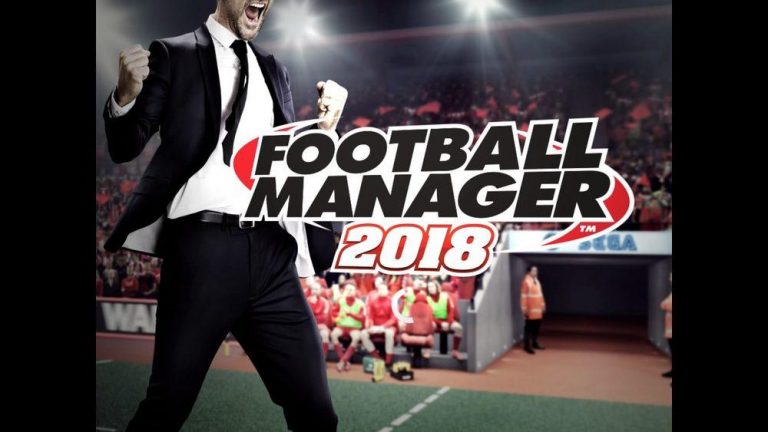 Content Editor at Free Super Tips, Alex was born in the shadow of Old Trafford and is an avid Man Utd fan. After graduating from university he combined his love of football, writing and betting to join FST and now closely follows goings-on in all of the top European leagues.
This is Part 5 of our Road to Moscow Football Manager series. You can read the previous instalments below:
A whole four days after meeting up with my 30-man provisional squad I have to drop seven of them. I make the tough decision to get rid of Nathaniel Clyne and Luke Shaw, whilst Adam Lallana has to be left at home after breaking his ribs. Walcott, Delph, and Ward-Prowse are the other players to not make the grade. It was a tough choice, but somebody has to make it.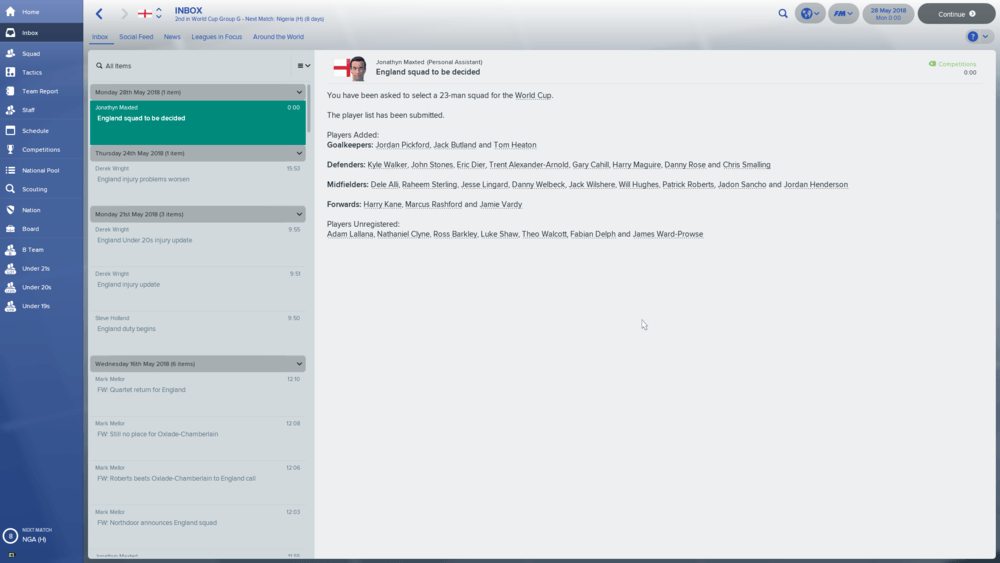 It's been a strange season in the virtual football world. Bayern Munich lifted the Champions League (beating Liverpool in the final, of all teams) and Inter Milan pipped Juventus to the Serie A title. Perhaps most surprising is the fact that Manchester City only won the title by a single point margin against their cross-city rivals.
This unpredictability gives me hope. England to win the World Cup? Stranger things have (probably) happened. The bookies have given us a 9/1 shot of winning the trophy. Extremely generous if you ask me.
Read More: Was Southgate Right to Snub Wilshere?
England vs Nigeria
Preparations for Nigeria start poorly. First, my scouting team tells me that there isn't enough data to complete a scouting report on our opponents. So, you've just been sitting on your arses all month then lads?
Next up comes the press conference, and Daniel Ibanez obviously missed the widely publicised squad announcement I made.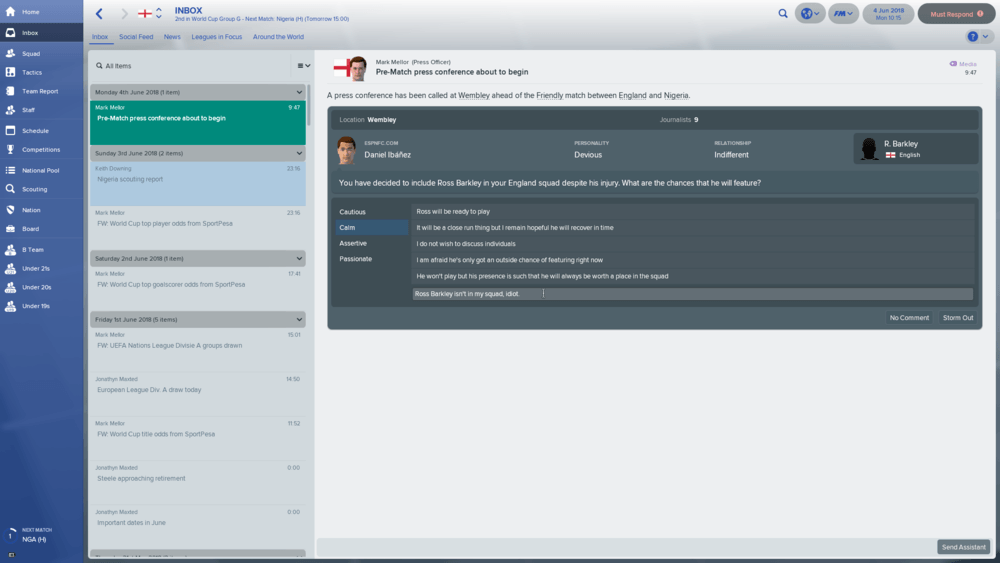 Daniel's devious personality is obviously working against him today. Ross Barkley isn't in my squad, you idiot, I tell him.
Ibanez' blundering doesn't end there. Next up he asks me if Nathaniel Clyne is ready for a return to the England setup. Obviously he's not, Daniel, because I dropped him over a week ago.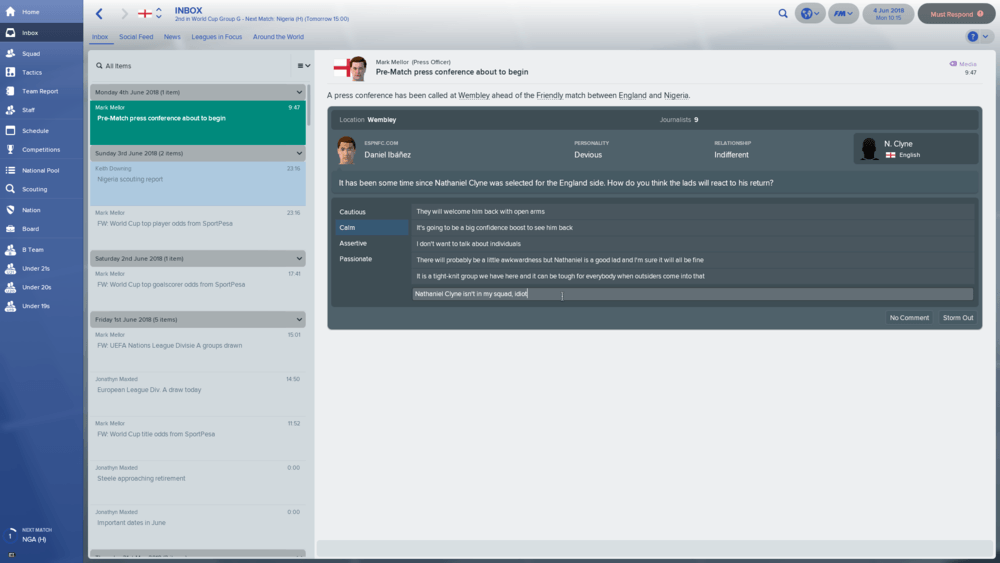 I put the infuriating press conference behind me and focus on the match. I want us to end this little winless run we've got ourselves into, so I opt for a very strong squad in my preferred formation.
Playing Henderson and Wilshere may turn out to be a mistake, but it does provide a bit more passing ability in the middle of the park. I instruct the players to play it out from the back and press Nigeria as often as possible, hopefully forcing them into some sloppy play.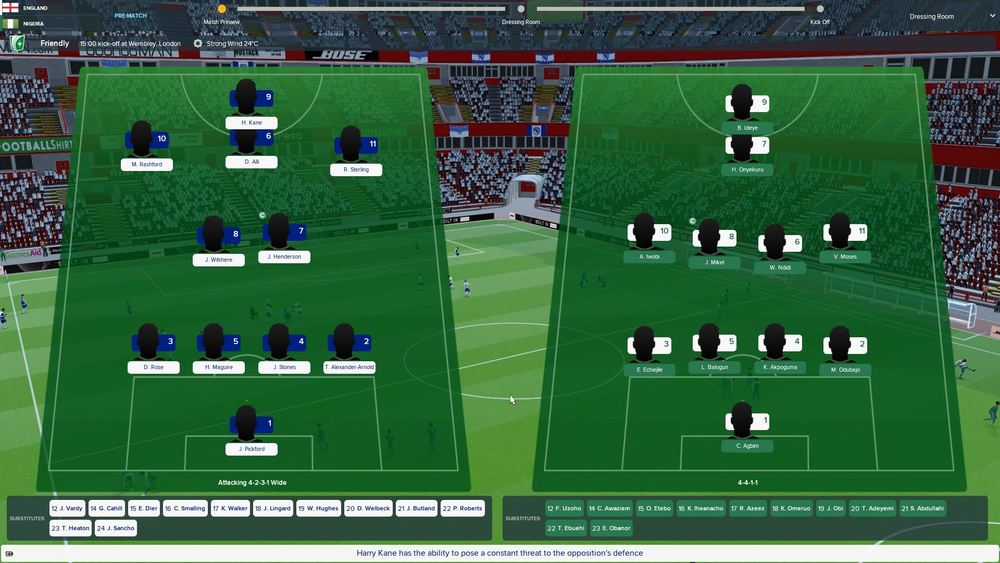 It starts off a bit low key, but soon we start to dictate the play a bit. A couple of blocked shots bring a roar from Wembley, but a bigger roar follows as Henderson puts a ball through to Rashford, who rushes around the back of the Nigeria defence to slot home. It turns out my midfield risk could be a stroke of genius!
The remainder of the first half continues in the same vein. Rashford keeps getting in around the back of Nigeria and could've had a hat-trick, and I don't actually think I saw a Nigeria player with the ball in my half. This bodes well.
A swathe of half-time substitutions proves well worth it in the 57th minute as Patrick Roberts pounces on a loose ball from a corner to nudge it over the line. 2-0 and a first goal for the youngster!
A few minutes later and the spotlight is back on Rashford. Picking up a pass from his good mate (or so the commentators invariably tell us) Jesse Lingard to fire one in from the edge of the area to make it 3-0.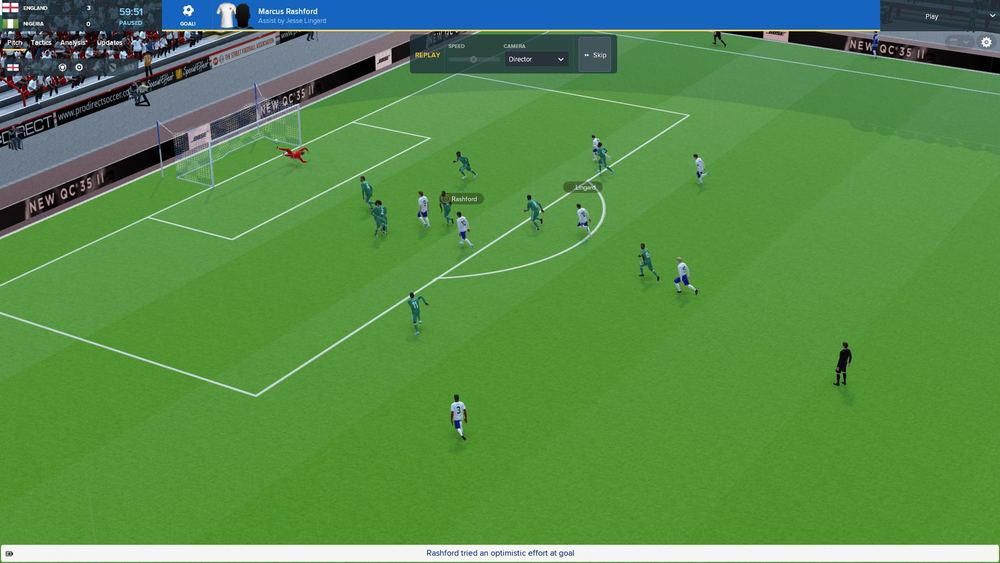 Even when Nigeria pull one back it doesn't dampen spirits inside Wembley. A minor injury to John Stones does put me on tenter hooks on the sidelines though, but he manages to continue and I'm sure it's only a knock. I really hope it's only a knock.
Read More: What we learned from England's actual warm up friendlies
England vs Costa Rica
The winless run is brought to an end at just the right time, and now we just need a comfortable win against Costa Rica to take us into the World Cup in high spirits.
What could go wrong?
Thankfully my scouts seem to have taken the hint after their escapades against Nigeria and have provided me with an in depth scouting report. They're expected to play a 4-4-2 setup, and fortunately for us they struggle to both defend and attack against 4-2-3-1 formations. Most of the goals they consist come from assists on the wings too, which plays perfectly into Sterling and Rashford's feet.
I make some rotations in defence and midfield, but I'm leaving the attacking lineup as it is for the first half. I want these four to gel – They're going to be absolutely crucial in the World Cup. Stones is still carrying his knock from the Nigeria game, so Maguire and Smalling form a partnership at the back.
Here it is, the England setup. Or, as I like to call them, Will Hughes and the Shadow Men.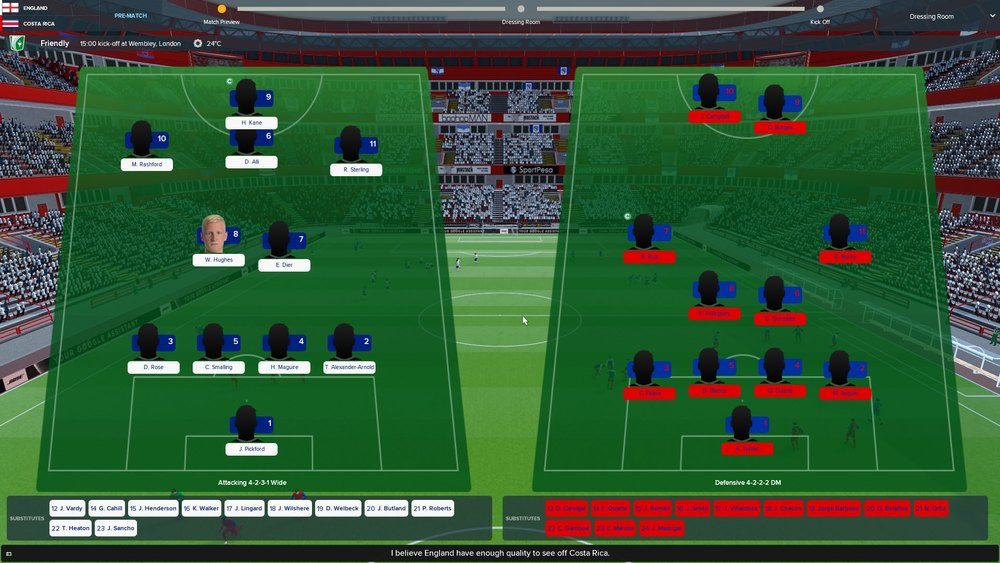 Again, a bright start from England. Hughes is spraying it out from midfield, and he finds a surging Alexander-Arnold run. His whipped cross meets the head of Rashford and the woodwork is rattled, but the game remains scoreless.
It's all going well, and then in typical England fashion we make a meal of everything. Berry Burke skins not one, not two, but three of our players down the right and cuts the ball back to a completely unmarked Celso Borges. That's Celso Borges the central midfielder, who is playing as part of the two man strike force for Costa Rica today. He slots home and we're behind.
I'm getting more and more frustrated on the touchline as time passes without incident. I'm on the verge of kicking some water bottles, Wenger style, when Harry Kane pops up with the equaliser. We head into the break level, but it's been a dour performance.
The second half starts with much of the same, but the introduction of Jordan Henderson proves the confidence boost they all needed (no, I don't understand either.) He lofts a gorgeous ball over the Costa Rica defence, and Kane is on hand to chip the onrushing Keylor Navas to put us ahead.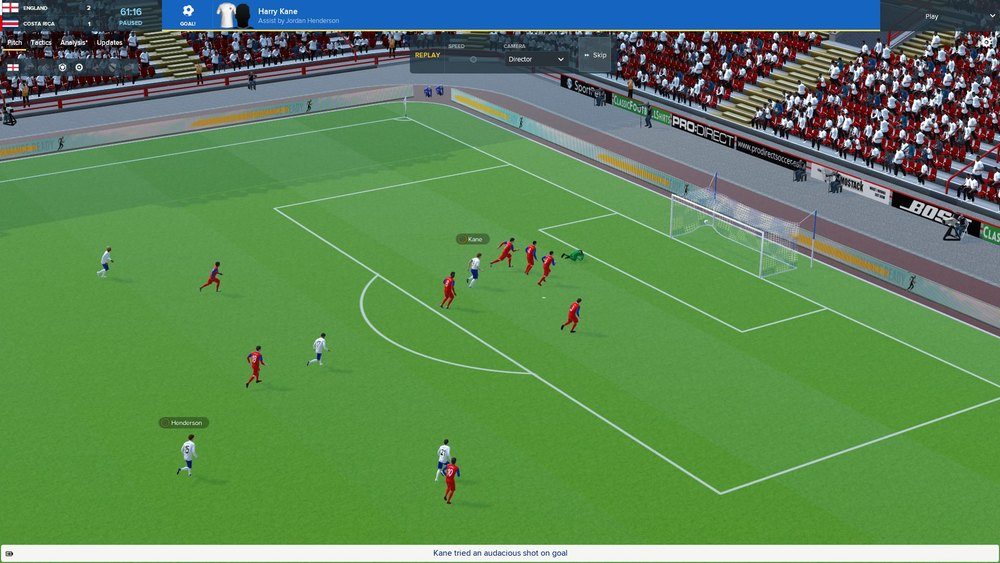 Not one to impress for too long, Henderson swiftly decides to change tactics. This time, instead of lofting it through to Kane, he hits a feeble pass in the vague direction of our right back. Alexander-Arnold, through no fault of his own, is miles away. The ball is picked up by Costa Rica, who rush into the free space and cross it in for midfielder turned striker Celso Borges to double his tally.
"Get Creative" I scream from the touchline. The players respond by putting in a dreadful corner, which is followed by an equally dreadful clearance and a much less dreadful shot from Jadon Sancho to make it 3-2. Not exactly creative, but it'll do.
A short while later and the creativity is flowing. Wilshere, Rose, and Sancho team up down the left and the latter takes it all the way to the byline before cutting back for Patrick Roberts to finish. The lad is pushing for a place in the starting lineup, and I'm actually considering it.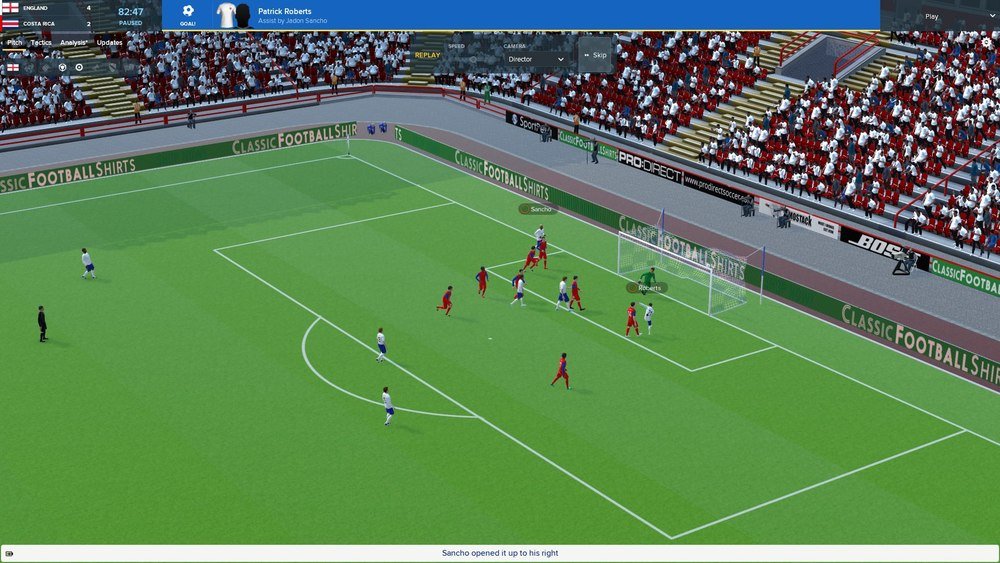 We end the match with a flurry of goalmouth activity, but no more goals come. It wasn't the best performance by any means, especially the first half, but we turned on the style towards the end and finish our preparations with a win.
World Cup fever is beginning to take hold. Next stop is a clash with Belgium in the first of our three group games, hosted in the fly infested Volgograd.
Read Part 7 of our Football Manager journey here.
Follow Free Super Tips on Twitter to stay up to date with our daily tips and predictions or browse more football content on our website: