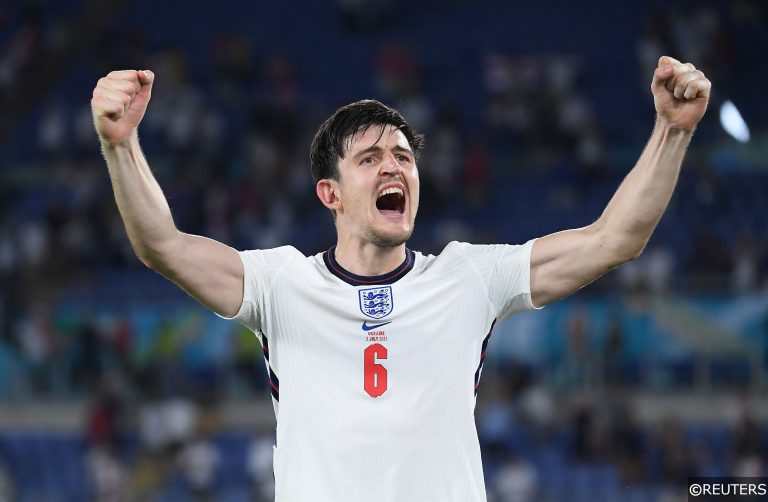 If betting on Euro 2020 has taught us one thing, there's no place like home. That old phrase has resonated throughout the tournament and as we gear up for Sunday's 51st and last game of the competition – which many are hoping results in another home winner – now seems like a good time to crunch those numbers on home advantage.
The unique format chosen by Uefa for the 50th anniversary of the European Championships meant that instead of having a single host nation, we had 11. While those football fans in Baku and Bucharest were denied the chance to get behind their nation due to their failure to qualify, it still left nine countries in pole position to capitalise on their familiar surroundings.
Some teams, such as England, Italy and the Netherlands, have taken full advantage of playing in front of their own supporters, while for others it was more of a hindrance than a help.
50 per cent strike rate
Scotland lost both their games at Hampden Park, while Denmark were defeated in two of three games played in Copenhagen. While those reverses meant an early exit for the Scots, the Danes were at least able to overcome a bad start to reach the semi-finals.
Scotland and Denmark are the anomalies though with the majority of home nations, and punters, as a result, profiting from more teams competing in front of their own supporters.
Of the 26 games played by host nations on their own patch, 13 ended in home wins, based on backing a side in the 90-minute match market. There have been seven away wins and just six draws.
Putting that into a betting context, if you'd had a £10 bet on the home side in all 26 games, you'd have banked a profit of £89.46.
While a 50 per cent win rate for home sides doesn't sound like a lot, it represents a significant jump on recent European Championships and domestic football.
Rolling back the years
In the first three editions of the European Championships, home teams could be expected to win 60 per cent of matches. However, improvements in travel and accommodation, coupled with an increase in the number of fixtures, have reduced that number drastically.
Entering Euro 2020, a host nation had a 41 per cent win rate in matches so a nine per cent rise for this edition represents a large step up.
Compared with last season's domestic action, it also represents a steep rise. Playing in front of largely empty stadiums for much of the 2020/21 season led to just a 38 per cent win rate for home sides in the Premier League. Of Europe's big five leagues, the Bundesliga and La Liga posted the highest home win rate of 42 per cent.
England biggest winners from home advantage
While the Netherlands and Italy posted a 100 per cent win rate from their home matches, it is England who have been the biggest beneficiaries from the unique set-up to Euro 2020.
They may have only won three of their five matches inside 90 minutes but playing three knockout games in front of their own supporters has undoubtedly given them a leg up on the opposition.
Talk of allowing a capacity crowd to watch Sunday's final will likely see their odds of 4/5 to lift the trophy shorten further with Gareth Southgate's men 7/4 in bet365's 90-minute match market to bring up home win number 14.
Home nations in finals have a mixed history, which should sound a note of caution to the Three Lions. Spain (1964), Italy (1968) and France (1984) have all been crowned European champions when hosting the tournament but more recently the home sides have been victims of smash and grabs.
France in 2016 and Portugal in 2004 both came unstuck in the final but the way this tournament has gone "It's Coming Home" couldn't be a more apt choice of anthem for Euro 2020.
---
More betting news:
5 key battles that could decide the Euro 2020 Final
Statman Dave's Italy vs England predictions
Ultimate Bet Builder guide for the Euro 2020 Final
To take full advantage of our latest predictions, including Bet Builder Tips and Euro 2020 Predictions, make sure to check out our Free Bets hub. All the latest offers, all in one place!