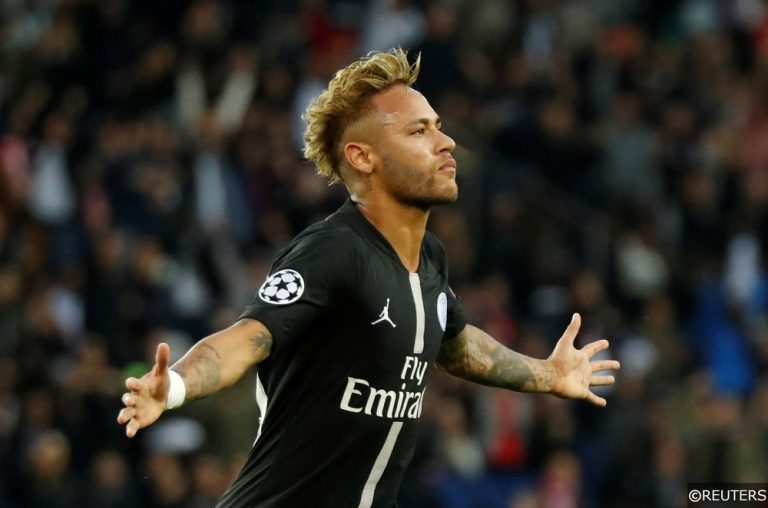 You know the feeling – 3pm on a Saturday afternoon and you've got your nine fold acca sorted and you're certain it's a winner. By 5pm, or from my personal experience about 3:05pm, that acca is already down the drain and you've lost your entire stake. However, if you had invested that wisely on Football Index, the world's first football stock market, your bet would still be alive and kicking!
That means that even if the players in your portfolio don't perform as well as you'd hoped for, all is not lost! Once the final whistle blows, even if your player didn't win dividends or has dropped in value, your bet stays alive until you decide to sell. If the players you've picked have a good game, then that means even more money for you in the form of dividends.
Goal & Assist Dividends Clarification

Full details here:https://t.co/f2ZFv2IzQI#FootballINDEX #FICommunity pic.twitter.com/qxgZ0tUEBq

— Football INDEX (@FootballIndexUK) October 18, 2018
Who should I buy and when should I sell?
If you've got an eye for a bargain and if you know your football inside out, then Football Index's unique football trading platform could be perfect for you. Once you begin building your portfolio of players, the value will go up or down depending on how valuable other players in the market view them. That means if you can spot a hidden gem hiding towards the lower value end of the Index and they have a good game, you could make some great money!
If you decide the time is right to sell one of the players in your portfolio, you can either Instant Sell at the price specified on screen, or alternatively you can 'Market Sell' the player which puts your shares in a queue. These shares will then sell once your shares are at the front of that queue and another trader decides they want to buy shares in that player. This all means that you have control over what you do with your shares and when you decide to sell them!
I love the thrill of traditional betting, what can Football Index offer me?
With three ways to win on Football Index, once the final whistle blows, the excitement isn't over. Performance Buzz dividends mean you are rewarded when your player has a great game and tops the day's leader board. Media Buzz dividends are often won by players who hog the limelight and have the national media hanging off their every word and these are available to win 365 days a year, meaning that even in the long summer months without league football, you can still win big!
As well as this, Football Index has introduced a brand new win to profit! Goal & Assist dividends mean that if you buy a player and he hits the back of the net, or helps someone else do so, then you can win again! For all fans of goal scorer markets on betting websites, this new way to trade is sure to be of interest!
Once you start trading on Football Index, you're unlikely to want to do many more nine-fold accas!
Trade up to £500 Risk Free
Register for a new account
Make a deposit, maximum risk free amount is £500!
Start trading players!
Risk free – If you decide Football Index isn't for you within the first seven days contact customer support and your losses will be refunded in 48 hours and you'll be able to withdraw your funds with no questions asked.
Follow Free Super Tips on Twitter to stay up to date with our daily tips and predictions or browse the rest of our football content to help you make your trading decisions on Football Index!