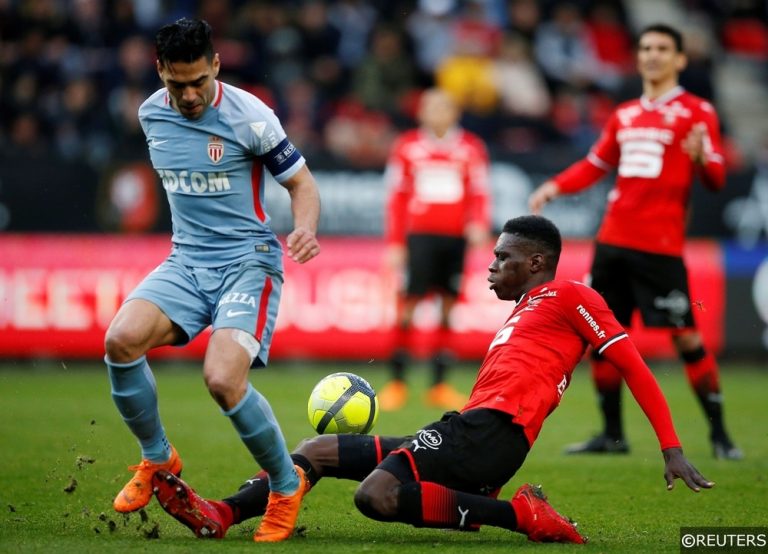 We are now five weeks into the Ligue 1 calendar and some patterns have started to sprout up around certain clubs. Many teams have looked shadows of themselves last season while others have really got their act together, using the summer to strengthen and properly prepare for the campaign and the hard work is being rewarded with points. We've collated all the main takeaways from the week past into one brief package for you.
Mayhem in Monaco
Monaco find themselves within a massive transition period. After all the talk was of manager Leonardo Jardim leaving to take the Arsenal job, it has now shifted to the major transfer proceedings of the last three months and how the club are going to come out from it.
Read More: 2018/19 Champions League Analysis: Group G
With the club averaging some of the lowest attendances in the league, the team have always had to rely on the selling of players to keep the club running successfully. In years gone by, Monaco have seen the likes of Anthony Martial, Geoffrey Kondogbia and Layvin Kurzawa leave in the same transfer windows that Rony Lopes, Fabinho and Thomas Lemar have joined in. It is quite a risky tactic to always have this consistent major change of players but one that Jardim and club CEO Vadim Vasilyev that have been happy to keep up. However, despite all the success that it has brought them in the past, there was always going to be a time where this idea didn't quite check out, and we may just be looking at it now.
It was Monaco's second most expensive summer to date as the club shelled out over £115m on players ranging from World Cup starlets to expensive wonderkids. They also saw over £220m come into the club via their sales, something never seen by Monaco in this capacity, so for them to have such a massive transition of personnel was always going to be tough for the squad and the manager.
And it has been evident, as Monaco have only picked up five points from a potential 15 to start off this campaign. In their last five years since being promoted into the league from Ligue 2, they have never finished outside of the top-3 but the Monégasque currently sit in 15th place after this horrid start. The squad has looked pretty awful with the club's tried and tested outfits like Falcao and Rony Lopes being the only real highlights in this team. Games against Marseille and Bordeaux were always going to be tough after the teams' successes last season but for Monaco to have drawn with last year's 18th and 17th placed sides has been extremely disappointing. Leonardo Jardim has always had to adjust to the club's visceral transfer policy, but it might have just been one window too far and the club could really suffer this year.
The team have looked really shaky and few if any of the new signings have really hit the ground running. Now with a Champions League clash with Atletico Madrid to try and rescue their current free fall, Monaco will want to get a good performance ahead of their match with newly-promoted Nimes next week. The Crocodiles have been impressive since getting promoted but a Monégasque loss against them would really stir up some questions for the manager and club hierarchy.
What Doesn't Kill You Makes You A Top-3 Team
Lille fans will be the first to tell you of how awful they were last season. They finished 17th, one place above the relegation play-off spot and had a really turbulent 9 months. But now, they have a new manager, a new attack and a new belief that they can get back in amongst France's elite.
Lille have had great success in France recently with them often being in the top-six and even winning the league in 2011, in the days before PSG's QSi-funded dominance. Since Rene Girard left in 2015 though, their last manager to serve for more than one season, they have seen five managers in three years. Their manager before the current man in charge, who we'll discuss with great pleasure in just a moment, was Marcelo Bielsa. Someone who was labelled the best in the world by Pep Guardiola and a manager many see as one of the most influential in recent times, currently at Leeds and working wonders.
His time at Lille was brief, managing just 13 league games before being suspended and then sacked. It was a strange situation as he had apparently spoken to players during his first pre-season about leaving and it heralded back slightly to his Lazio days when he quit after two days following a breach of contract. The experiment should have been one which set up Lille for their next era at the club but in the end, it crumbled away just as fast as it had began.
The new man in the door was Christoph Galtier. The Frenchman was fresh off the back of a long tenure at Saint-Etienne, bringing them unbridled success during his time and even though he managed to keep Lille in the league by a point last season, the team definitely wasn't performing in the way it could have been. Now that Galtier has been given his first transfer window with the side, Lille are really starting to look like a force not be reckoned with. Galtier has brought in Jonathan Ikone and Jonathan Bamba, who he worked with at Etienne, to form half of a devastating front-four.
This pair has hit the ground running and quickly made a great link with Nicolas Pepe; each player is under 24 and their rapid attacks have ripped teams apart this season, namely Amiens, Guingamp and Rennes. There was a threat to this offensive unit as the final piece of the puzzle Lebo Mothiba, who acted as the main striker in this quartet, was bought by Strasbourg. Loic Remy tried to fill his role in the first game without Mothiba but he just looked slow and out of his depth. Rui Fonte has joined on loan from Fulham and has also played this role since with a bit more success but he still looked far off the level of Mothiba. This may have to be something that Galtier has to look at in the future but as of now, Pepe and Bamba are scoring for fun from midfield so they may just fill this gap. Despite this, things are generally looking on the up on the North coast and Galtier will be determined to keep this going; he always had the knowhow, but now he has the personnel to go along with it.
Before We Go…
A special mention also has to be said for Nice and Toulouse as they have both come back strongly from tough times recently. New Nice manager Patrick Vieira was without a win in his first three games in charge at the club but has since won his last two against Rennes and Lyon. The return of Mario Balotelli has aided this definitely but it's always great to see a World Cup winning player finding his feet in the dugout.
Toulouse only remained in the league last season via a relegation play-off, but Alain Casanova has turned the club around in his second stint in charge. Three wins from their first five has them sitting fourth as they have been consistently grinding out results against the likes of Monaco and Bordeaux. Aaron Leya Iseka has finally got his chance in a club's first team and done fantastically, scoring twice already in what could be a massive season for him. They are unbeaten in their last four and have two very winnable games coming up against Angers and Saint-Etienne, matches that Casanova will be eager to carry their form into.
Next week in Ligue 1, some massive clashes are on show such as PSG travelling to Rennes, Nimes will be eager to capitalise on a weak Monaco side and the Choc de Olympiques as Marseille travel to Lyon.
Follow Free Super Tips on Twitter to stay up to date with our daily tips and predictions or browse more football content on our website: