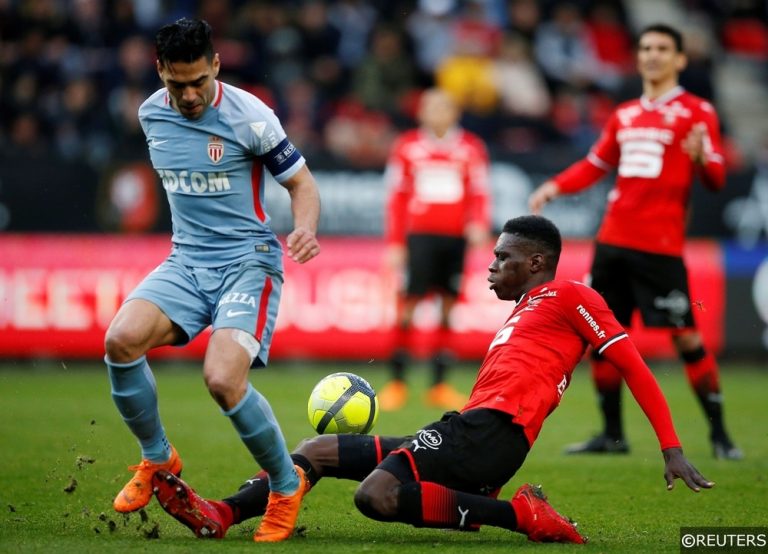 It truly is a beautiful sight when your favourite player makes his first steps into management. Former players like Steven Gerrard and Frank Lampard have lead the way for a new band of head coaches with successful spells at Rangers and Derby. However, there is an extremely attractive clash happening on the South coast of France as Thierry Henry's Monaco face off against Patrick Vieira's Nice.
The two World Cup winners are still early in their managerial careers but how has each coach developed so far? We take a look at both managers' journey ahead of this match.
Wednesday night.
Monaco vs. Nice.
Henry vs. Vieira. pic.twitter.com/cGTAkewzOs

— AFTV (@AFTVMedia) January 15, 2019
Back to his roots
Thierry Henry is by far the more inexperienced of the two managers with him still in his first professional managerial position. The Frenchman started his coaching career at Arsenal where he was part of the U18s setup for a year. During his time he helped develop the likes of Jeff Reine-Adelaide, Reiss Nelson and Alex Iwobi, who praised Henry for his advice and the effect he had on the attacking midfielder's career. 
After disputes with Arsene Wenger surrounding Henry's ongoing role as a television pundit, he moved on to his second coaching role as strikers coach with the Belgian national team. Two years with the side saw Belgium's stature in international football skyrocket with them finishing 3rd in the 2018 World Cup. The country's attacking power was a key part of this success and they finished the competition as top scorers with 16 goals. Again, Thierry Henry was singled out for his work by Romelu Lukaku who called him "the best thing that has happened to" him since he came to England. 
23 – Romelu Lukaku 🇧🇪 with/without Roberto Martinez & Thierry Henry as Belgium managers:

Without them (before August 2016) : 51 games – 17 goals ❄️

With them (since August 2016) : 22 games – 23 goals 🔥

Complicity. #WorldCup pic.twitter.com/y1ORaWzVeO

— OptaJean (@OptaJean) July 10, 2018
With these successful years as a coach, Thierry Henry's stock naturally rose within the footballing world, and his glittering footballing career opened many doors for him. The Aston Villa and Bordeaux jobs were offered to him but he turned them both down before being appointed Monaco boss, the club he began his professional career with. It seemed a perfect homecoming; Monaco were in dire straights when Henry joined so the blockbuster script was already being written for the former winger to come in and save the day, shining white armour included. 
However, it hasn't been plain sailing for Henry so far as the job has been a little more difficult than he probably imagined. 
Monaco have operated under a rather risky model for the last few years with chief executive Vadim Vasilyev buying young players just on the cusp of becoming real talents with a view to selling them within three years to capitalise on the most profit. This has proved a rather successful plan for the last few seasons with players like Kylian Mbappé , Bernardo Silva and Benjamin Mendy being the poster boys; players who developed rapidly in a short amount of time at the club before being cashed in for massive amounts of money. 
Vasilyev attempted to do this again in the summer following the departures of Thomas Lemar and Fabinho but many of the players signed to replace them haven't been able to fill the void. Sofiane Diop, Aleksandr Golovin and Jean-Eudes Aholou haven't developed how they predicted and Thierry Henry has been brought in to steady the ship following former manager Leonardo Jardim's sacking. 
This is a difficult job though, and one that has been made even more impossible with a flurry of injuries, leaving Henry regularly without 14+ first-team players. This has put Henry through the wringer with heavy defeats at the hands of Lyon (0-3), PSG (0-4) and Club Brugge (0-4). Thierry Henry has only won two of his ten league matches so far but fortunes seem to be slowly changing at the club. 
First start for Monaco since his injury, Rony Lopes scored vs Rennes in the League Cup and helped send Monaco into a PK shootout which they won. pic.twitter.com/uFOeBlZLw6

— Seleção Portuguesa (@PortugalTalks) January 9, 2019
Last year's 15 goal striker Rony Lopes has returned from injury and has already got on the scoresheet in their cup victory over Rennes. The club has also brought in the likes of experienced defender Naldo and Cesc Fàbregas to add a bit of steel to the team; these two players were crucial in Monaco's last match against Marseille (1-1). It's clear that Henry has a good footballing brain and he will almost certainly become one of this generation's leading managers but every coach has his first job, and that is proving difficult for Henry. He will be eager to get one over his former teammates here though as Monaco face off against Patrick Vieira's Nice side. This will be the first clash of the two men as managers but is the Nice boss better equipped for this match?
Not that nice in Nice
Although Gerrard and Lampard are seen as some of the more high-profile recent managers, Patrick Vieira has been quietly going about his business for a few years. After a few seasons in charge of Manchester City's development squad, he was sent out to manage NYCFC, one of City Football Group's clubs currently playing in MLS. Vieira spent two years there honing his craft, and he enjoyed a lot of success in his two years, bringing the team up from 17th place regulars to title challengers. He perfected a very direct style of play, spearheaded by David Villa and this brought his name to the desk of many European clubs in search of a new manager. Vieira almost took the Newcastle job a few years ago but rejected it before being appointed boss of OGC Nice in the summer. 
Vieira has got a few years of football management under his belt so it seemed natural for him to take the plunge into a top five league like Ligue 1, where he started his playing career. Vieira had some big shoes to fill though with previous manager Lucien Favre delivering the club two solid years and a soirée in the Champions League before he left for Borussia Dortmund. Fans weren't too keen on letting that consistency dip with the allocation of a new manager and Vieira endured a lot of criticism in his first few months at the club. 
He didn't win any of his first three matches, conceding six goals in that time which made it a pretty torrid beginning to life in Nice. He was met with drama early on as Mario Balotelli reported back from pre-season training overweight and this was just the beginning of a relationship that would quickly go sour, eventually ending up with Balotelli being frozen out of the first-team. 
"Nice are working to finish his contract. They don't want to hear from him ever again."@LaurensJulien on how Mario Balotelli's time in France has turned sour.

Brand new Euro Leagues episode of the Football Daily podcast 👉 https://t.co/uK20B8odG8

⚽️🇮🇹🇪🇸🇩🇪🇫🇷⚽️ pic.twitter.com/tQZFkX37PX

— BBC 5 Live Sport (@5liveSport) January 10, 2019
Although Vieira manager to adjust to his new environments with some great wins over Lyon (1-0) and Rennes (2-1), his side have really struggled with goals this season. Without Balotelli's undoubtable talent, Nice have been short of quality up top. Allan Saint-Maximin has put in a great shift this season with four goals but he is primarily a winger and is in dire need of a focal point to play off of. This has resulted in Nice scoring just three goals in their last seven games. Vieira's defence has made up for this with seven clean sheets in their last ten matches but they remain in dire need of a quality striker, which has been the main talking point that has surrounded Vieira's Nice career so far. 
Both men are turning into fine managerial prospects so it will be interesting to see how they both fare in the heat of a derby. The Derby de la Côte d'Azur has thrown up some fiery clashes in the past and with Henry and Vieira both about to enter their first, it could get feisty on the south coast. You can find our fun betting previews here ahead of the match.