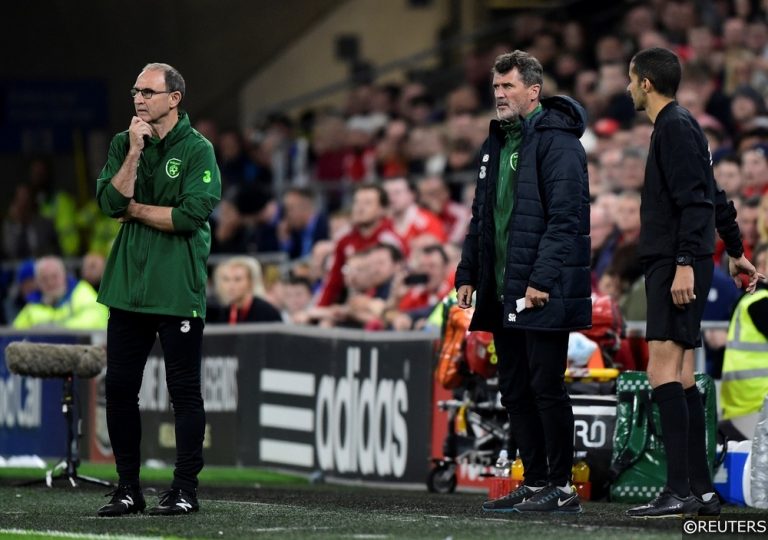 November 19, 2018
Show Bio
Before becoming a Sports Journalist for Free Super Tips, Aaron spent three years studying Sports Journalism at the University of Sunderland while taking in the Black Cats' 'glory years' under Martin O'Neill. Now back in Northern Ireland he turns niche stats into predictions for FST, while he's one of the few people on this island who is equally comfortable at Windsor Park and the Aviva.
There's nothing on the line in the Republic of Ireland's final match of 2018. They clash with Denmark in Aarhus tonight, knowing that the hosts are confirmed as group winners, with the Irish dropping down a tier in the 2020 Nations League. It's hard to see the duo of Martin O'Neill and Roy Keane lasting until then, given the issues surrounding them.
With a limited future for those in charge, no short term gains and a dreadful 12 months behind them, morale is low for this clash. While the stakes shrink, the problems are only rising. There's a raft of issues which are intertwining and leaving the Irish faithful disappointed. With one game left in 2018, here's the current state of play for the Republic of Ireland, who desperately need a boost ahead of the Euro 2020 qualifiers.
Also See: Denmark vs Republic of Ireland Betting Tips
Changing of the Guard
Martin O'Neill has been keen to remind everyone that he's lost some big hitters. The likes of Shay Given and Robbie Keane were always going to leave gaps behind them. Keane set incredible records during his time, and they were always going to miss a goal scorer like him. The same goes for Given, despite Darren Randolph stepping up.
With a much younger squad turning out today, they've been clearly lacking experience. John O'Shea was a stabilising presence in defence, while Wes Hoolahan had some excellent moments in green. O'Neill has had to deal with a big turnover, without the emergence of new talent. That's something which would lead to issues, and he does have a point.
However, it's not like this was a sudden development. People age, talent fades over time. Surely a 66-year-old man knows that as well as anyone. Despite that, O'Neill has been a manager for today throughout his five year stint. It's not like he's searched out upcoming talent to take up the mantle, which leaves the squad unprepared without their leaders.
Also See: Nations League Betting Tips
Second Tier Talent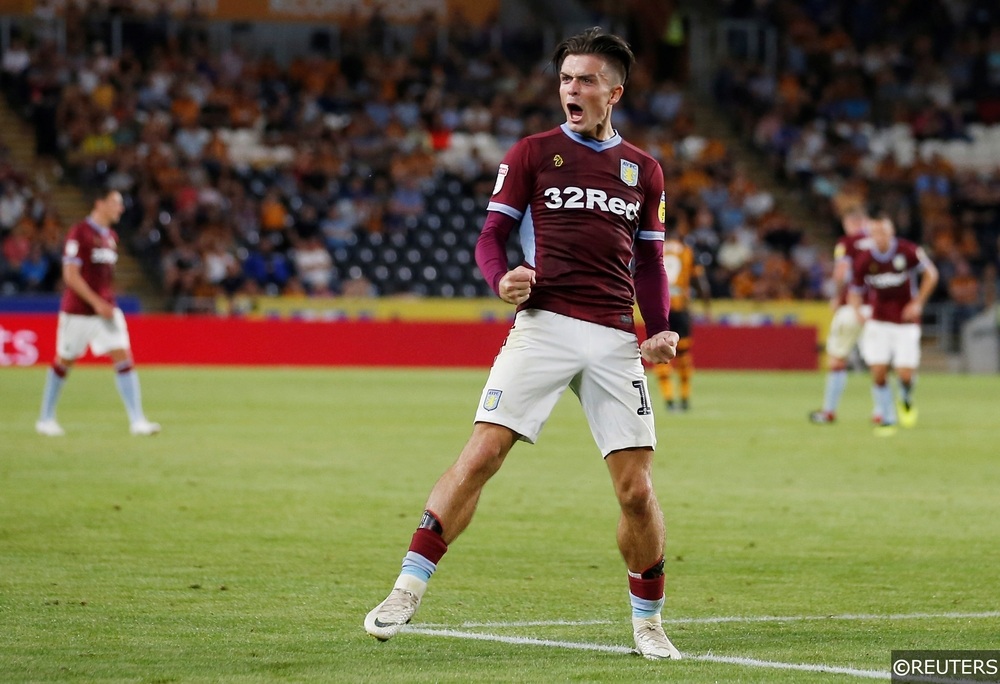 Another key issue with the squad is where the players are coming from. The Irish national side has hardly been cherry picking talent from across Europe in recent years, but there was always a Premier League core. That core has been thinning as the squad aged, and that has brought a sub-standard squad forward. Mix that with a manager who hasn't ingrained international experience in those players, and it's a recipe for disaster.
O'Neill went for a 29-man squad for this window, and 11 of those come from Premier League sides. That's a high number, boosted by the inclusion of three uncapped, little-known teenagers. Meanwhile, they have two Hearts players, one from Portsmouth and 15 players from the Championship.
With a focus on second tier players, it's obvious what kind of level O'Neill's squad is at. On top of that, it's not a case of young players breaking through, with the likes of Darren Randolph (31 caps) and Richard Keogh (20 caps) playing at that level. Meanwhile, there's Aston Villa's Conor Hourihane at 27 who has been capped eight times. Millwall's Shaun Williams has three caps at 32, showing how the current squad is just being filled out, with little sign of progress.
We're seeing the old ways of securing talent come under threat. Plenty of grandparent switches have been used to add quality, but now the likes of Jack Grealish and Declan Rice are getting game time in the Irish system, just to deflect back to England. Those two would walk into this Irish 11 right now, while being more than surplus to requirements for England.
Also See: Northern Ireland end Terrible 2018
Goal Drought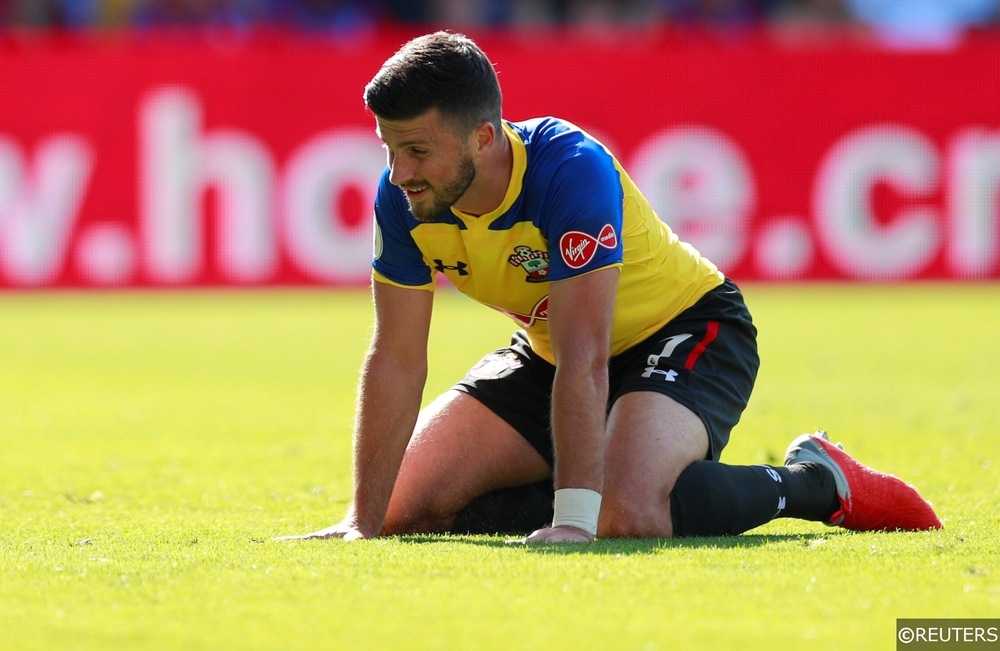 The focus of the Irish Premier League talent is also telling. Seven of them are based in goal or in defence. In attack, teenager Michael Obafemi is aiming for his first cap, after breaking into the Southampton squad. He's being held up as a solution moving forward, and that's something Martin O'Neill has talked about in recent days.
While the talent of the forward was praised, the focus was on the fact that he's not following the likes of Rice and Grealish. Obafemi's agent confirmed his allegiance this week, with O'Neill unlikely to select the forward in the dead rubber with Denmark. Commitment isn't exactly what the Irish need up front right now, as they look to replace the goals Robbie Keane provided.
The forward line for Monday includes six players, 16 caps in total and a single international goal. Outside of Obafemi there are four Championship players and one from League One, with Shane Long in dreadful form. He has scored once since the start of the Euros in 2016, while he has two goals in his last 44 Southampton displays. His side have scored four times in their eight internationals in 2018, a tricky issue to fix.
Faltering Form
With inexperienced forwards and strikers not firing, O'Neill should be looking to his midfield for support, and possibly for answers. While the manager's style isn't the most flamboyant, the midfield should be doing more. Of the limited Premier League talent at Keane's disposal, some of the key names appear in the middle of the park. However, like many of the stalwarts who remain in the side, they're not playing well.
There are a few key names left for O'Neill, player he should be depending upon. However, his four most experienced players are looking below par right now. That's understandable for Seamus Coleman, who went through a tough injury lay-off. However, the likes of James McClean, Jeff Hendrick and Robbie Brady aren't doing enough, despite having 147 caps between them.
Burnley duo Hendrick and Brady aren't making it into their club side right now, with the pair making a combined eight starts for the Clarets this term. They each have the quality to be key figures in the Irish set up, but they're not delivering. Meanwhile, McClean emerged as a key man during the World Cup 2018 campaign, but he's been anonymous in the last year – bar the annual poppy debate. With little competition and a stumbling squad around them, those three are being let down by the national side too, but O'Neill is right to expect more from them.
The Roy Keane Show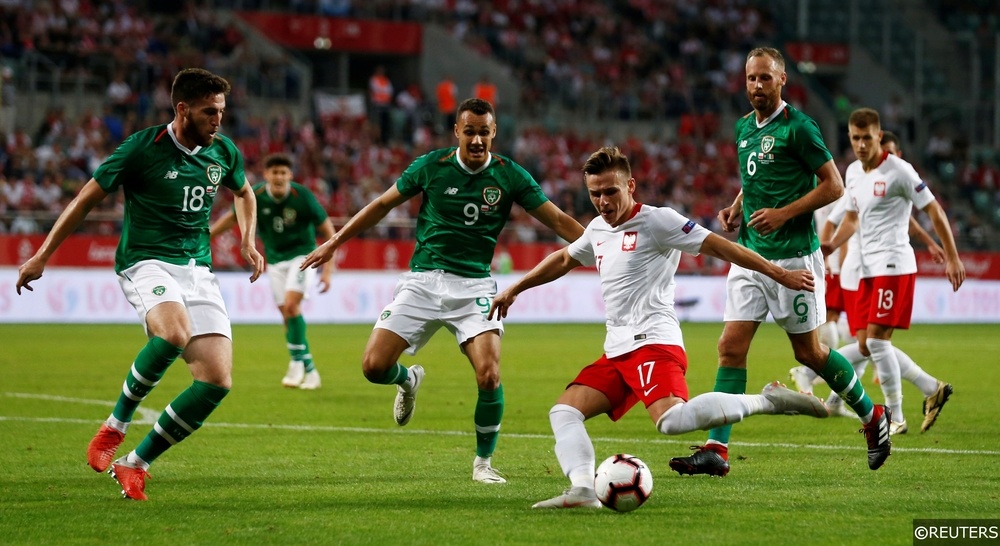 Finally, one issue which feeds into everything is right at the top of the tree. There's been an eerie silence around the camp in November, a noticeable lack of Roy Keane. The former United man has an assistant manager's salary which rivals many top jobs, and he's given a huge platform as a result. He's often trotted out for press conferences, causing ripples through the media.
There's been a lack of that since a leak about how Keane treats some of the Irish playing staff. Jon Walters and Harry Arter, who should be among Ireland's top performers, were hit with the brunt of Keane's rage earlier this year. They've allegedly moved on, but an incident like that is probably hard to forget. Given Keane's reputation, he's probably not shrinking into the background either.
With Keane calling out players publicly, ripping them apart behind closed doors and presiding over a failing side, the likes of Rice and Grealish are probably right looking elsewhere. It's probably not the environment to build up confidence in young players, and it's easy to see the likes of Brady and McClean fading. They are confidence players, and the rampaging Keane is hardly going to build that up.
Often, Keane just takes over. The focus is on him, and O'Neill doesn't seem too worried about it. That's probably because the former Man United man seems to fall in line with the manager on every occasion. We've seen little progress from the side in their five year term, and now it seems like they're staying because the Irish FA can't afford the alternative. It's a torrid situation, which leaves O'Neill with a mighty to-do list ahead of the qualifiers in March.