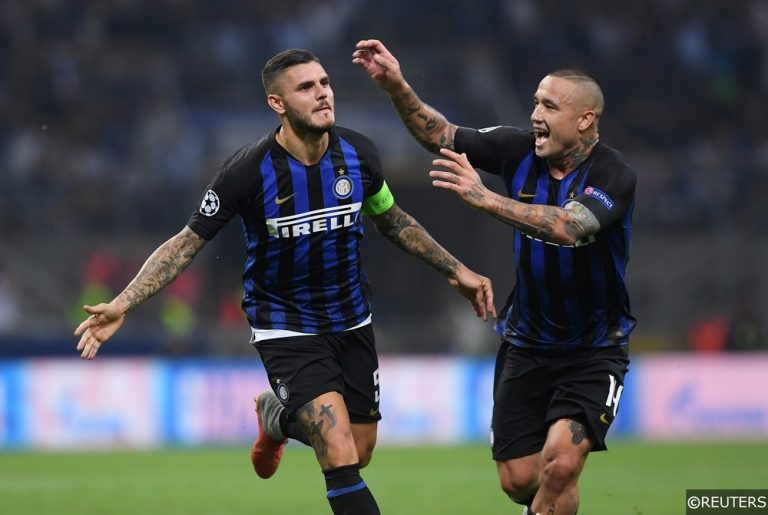 December 12, 2018
Show Bio
Before becoming a Sports Journalist for Free Super Tips, Aaron spent three years studying Sports Journalism at the University of Sunderland while taking in the Black Cats' 'glory years' under Martin O'Neill. Now back in Northern Ireland he turns niche stats into predictions for FST, while he's one of the few people on this island who is equally comfortable at Windsor Park and the Aviva.
When the pressure was on, Napoli and Inter Milan failed to rise to the challenge. The pair defied expectations in five rounds of the Champions League but fell at the final hurdle. While all four Italian sides were on course to make up the last 16, half of those are now out after a dramatic Tuesday in Europe's top competition.
It's certainly left a lot of questions for both sides, who currently round off the top three in Serie A. They were making a statement by taking the game to rivals in Europe. Expectations rose after some big results, but now they have to readjust ahead of a drop to the Europa League in 2019. After that double blow for Italian football, we're looking at how Liverpool and Tottenham's success has impacted two of Serie A's biggest sides.
Napoli Failure After Red Star Slips
Three-time Champions League winner Carlo Ancelotti was set to guide Napoli into the last 16 until his side lost out at Anfield. The Partenopei lost 1-0 at Liverpool – the worst possible scoreline for the visitors. A narrow defeat and
both teams scoring
would have put them in Monday's draw for the next round. Avoiding defeat was the main aim for Napoli, but they finished up behind PSG and Liverpool, set for the Europa League.
Napoli's failings go further than just their Liverpool loss. They have missed golden opportunities in this group. They twice let a poor PSG side off the hook, especially when they led 2-1 in Paris going into added time. A draw at Red Star will also be analysed, as that's a game where the Partenopei could have boosted their points tally, and that would have changed things for them.
However, Napoli knew their position in the tight group after four games. They hosted Red Star in their final home match, aiming to move as close as they could to qualifying. A 3-0 lead over Red Star looked good, but they conceded to the Serbian side. A clean sheet or fourth goal in that game would have sent them through on goal difference after a 1-0 defeat on Merseyside. At this level, but European ties come down to narrow margins, where Napoli fell short.
The Partenopei will look back over a tough group, while owner Aurelio De Laurentiis has blamed their failure on the competition's format. However, little seems set to change at the San Paolo. Faith remains in Ancelotti, the man who has taken them to new heights. However, he does need to start recording achievements, or all of that progress will be for nothing.
Inter Falter Under Pressure Again
Inter Milan were facing off with English opposition on the same night, but their rivals were hundreds of miles away. The Nerazzurri hosted PSV, while they kept a watchful eye on Tottenham's clash in Barcelona. It seems like they kept too close an eye on results elsewhere, given how PSV managed to take the lead in Milan.
The Dutch side held them to a 1-1 draw, which dented their hopes of making their way through. The Italians could be criticised for relying too much on a Barcelona win, as they didn't do enough to win their own game. That seemed like their main issue here, with the Nerazzurri showing signs of complacency.
After all, while Spurs had their efforts praised it would all be in vein had Inter claimed three points late on. The Serie A side were rightly expected to cruise past a team who had lost four of their five matches in this group. It's something which can be blamed by a lack of focus, experience and too much complacency, but this seems to run deeper for Inter.
Luciano Spalletti has already called out his side for lacking the right mentality earlier this season. He had made good summer signings, improved the side and organised them – but their start to the season was poor. For Spalletti, the issues ran deeper in the squad. The players didn't have their heads right for the challenge. Having won one of their last seven matches, mostly clashes with big name rivals, it seems like Inter are being haunted by old problems. Trying to fix that issue is going to be even tougher after a failure of this magnitude.
How Will They Treat the Europa League?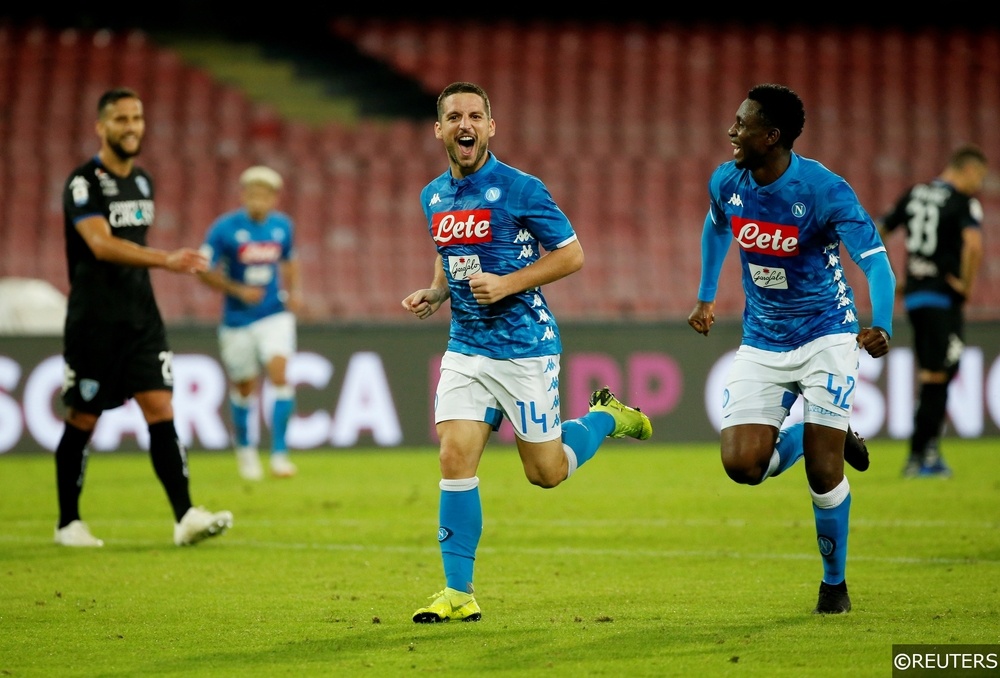 After finishing third, Napoli and Inter are now bound for the Europa League. It's not particularly new territory for either, but this is a difficult way to drop down a tier in European football. The pair will now be in Thursday night action in 2019, but are they set for a long stay in the competition?
The big prize on offer in the Europa League is a ticket back into the Champions League next term. However, with Napoli second in Serie A and Inter in third, both look set to return next season regardless. However, the pair are pretty far off the pace in the title race – with Napoli eight points shy of Juventus and Inter a full 14 points behind.
With only a top four push to focus on, the Europa League could become pretty attractive by the time February rolls around. Both look safe bets for the top four, but not real title contenders. A European run for two squads who added depth last summer is likely to be tempting. We've already heard Napoli talisman Marek Hamsik call on his side to go as far as possible in UEFA's second competition.
It could be a potential prize for an Inter side who have targeted a trophy this term. They're set to join AC Milan and Lazio in the draw for the last 32 of the Europa League, meaning that a promising season for Italians in Europe is far from over. While Juventus target the Champions League final in Madrid, we could see four Serie A outfits racing for Baku. Despite Tuesday's disappointment, Italy's giants could still produce a season to remember.