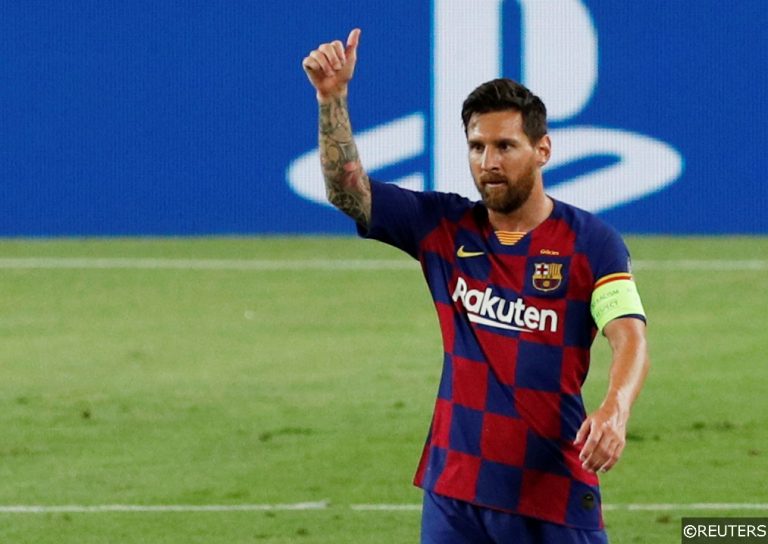 Before becoming a Sports Journalist for Free Super Tips, Aaron spent three years studying Sports Journalism at the University of Sunderland while taking in the Black Cats' 'glory years' under Martin O'Neill. Now back in Northern Ireland he turns niche stats into predictions for FST, while he's one of the few people on this island who is equally comfortable at Windsor Park and the Aviva.
The transfer saga to end all transfer sagas is finally upon us. In a refreshing change from constant speculation about the future of Paul Pogba, we can watch as a gaggle of top European sides fall over themselves after Lionel Messi's transfer request. If recent reports are to be believed, he has as many as eight options should he depart the Nou Camp. Meanwhile, clubs from Man City down to Cluj are represented in Betfair's Messi's next club odds market.
Messi is an incredibly busy man. Between sending the world's first fax in about 20 years and his innocent apartment shopping in Milan earlier month it's a wonder he finds time to play football. So, to make things easier we're evaluating the sides who have been linked as Messi's next move.
With plenty of speculation surrounding the future of the best player in the world, we're running through the Lionel Messi next club odds markets to analyse the frontrunners to sign him, the outsiders who could get his signature. Oh, and also Arsenal.
Messi next club odds
Manchester City
Why it should happen: City have the executive structure and manager who led Lionel Messi's peak years at Barca. Since they parted ways, neither Pep Guardiola nor Messi have had the European success we would expect. Barca's 2015 triumph – spearheaded by Messi, Luis Suarez and Neymar at their best – is the only time Guardiola or Messi have featured in the Champions League final since 2011.
The Spanish contingent at City aids the fact that Messi can't speak English. The Citizens have the financial muscle to bring him to the club. On top of that, they have a suitable style of play. Also, their network of clubs worldwide is a factor, as Messi could move to New York City down the line.
Why it won't: We're pretty sure UEFA would take notice of this deal, so FFP is an issue. City would need to get the numbers right to stay out of trouble, while this is a major break from their club policy of targeting players in their early twenties. However, Messi is probably a worthy exception.
Manchester United
Why it should happen: On paper, this move would make a lot of sense. We know how much United value themselves as a global brand, so why not tie yourself to someone with the profile of Messi? Since Cristiano Ronaldo left Old Trafford in 2009, United haven't had a player of that stature on their books. In years gone by, they'd be frontrunners in the odds for Messi's next club.
Why it won't: Have you heard of Ed Woodward?
There's also the fact that Messi's next move should be to a side who could win the Champions League. That's not United right now, while their lack of other business this summer suggests they're still too far off for the 33-year-old.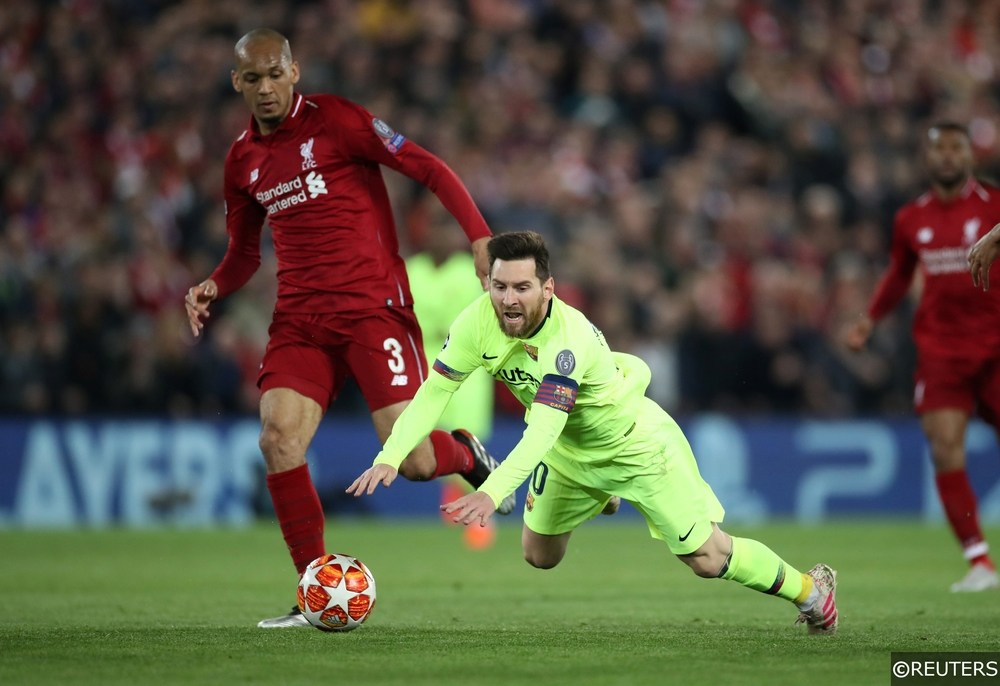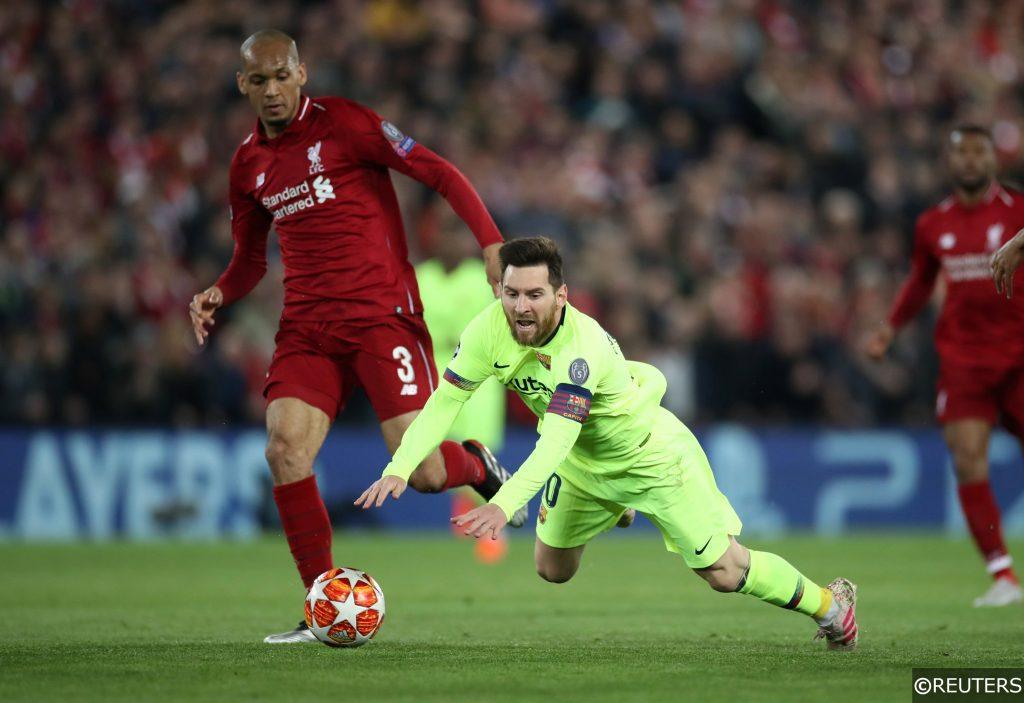 Arsenal
Why it should happen: Could any footballer win titles on his own? It might happen if Messi's next team is Arsenal.
The Gunners were said to be paying out £100million in wages per season before upping Pierre-Emerick Aubameyang's contract and offering Willian £5.2 million per year. They're said to need major cuts to what is described as a Champions League wage bill on a Europa League budget.
Meanwhile, Lionel Messi earns £988,000 a week at Barcelona according to Football Leaks. That's £52million a year. The players left at Arsenal after trimming the wage bill and then shredding it entirely to fund Messi might not fill their starting 11.
Why it won't happen: See above.
Chelsea
Why it should happen: Simply for the unique 3-1-6 formation that would allow Kai Havertz, Christian Pulisic, Hakim Ziyech and Messi to float around strikers Timo Wener and Tammy Abraham.
Why it won't: Chelsea had £250million to transform their side into major contenders for silverware. That money is about to go, so Chelsea aren't Messi's next club.
You can see our in-depth look at Chelsea's 2020 summer signings here.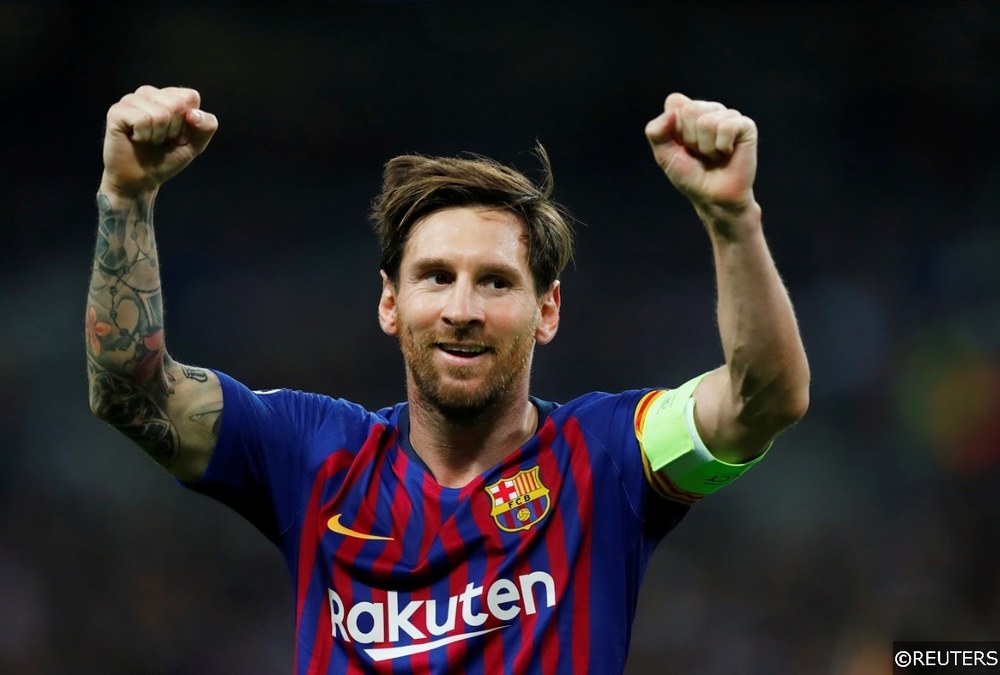 Inter Milan
Why it should happen: Like Batman and the Joker, Messi and Ronaldo are eternal rivals who will likely continue competing with each other for years to come. However, the edge has been slightly taken off that given that they rarely meet on the pitch.
A move to Inter Milan would rekindle that rivalry as the Nerazzurri attempt to topple the domination of Juventus. Overnight, the Derby d'Italia would become the biggest event on the calendar. Serie A would be the league to watch.
In less fun news, the tax situation in Italy makes Serie A a very generous prospect to footballers. It's thought that business arrangements there led to Messi buying a penthouse apartment in Milan just this month. That's probably had the biggest impact on their position near the top of the odds for Messi's next club.
Why it won't: Money seems like the biggest obstacle here, as Inter reportedly couldn't afford to fire Antonio Conte following a season full of angry outbursts. Despite that, there could be a way.
Long-time Inter President Massimo Moratti has already said that Inter's owners Suning have the resources to do the deal, while Inter's sponsors Perelli have admitted they would try to help the Nerazzurri get the deal over the line.
Since there's a lot of will on both sides to make it happen, Inter might just pull this off.
Juventus
Why it should happen: It's rare that a transfer is automatically seen as a Netflix documentary series in waiting, but this one would. Instead of the rivalry continuing in the same league, continue it at the same club. It would be an incredible – and probably short-lived – swansong to their careers.
It would likely blow-up before the end of the season. We all know Ronaldo's ego, while Messi's rejection of his manager's hard-line stance doesn't suggest he's the most humble. It would be a season full of charged glances, leaked spats and envy. What are they waiting for?
Why it won't: Juve had to do a complicated £70million swap deal with Barcelona as they traded midfielders Miralem Pjanic and Arthur Melo. They've had to pay Sami Khedira and Gonzalo Higuain just to leave the club. Their recent interest in Lyon's Houssem Aouar has seen them priced out of contention for the Frenchman. The only way Juve get Messi is if they offer Barca Paulo Dybala in return.
PSG
Why it should happen: Messi's breakdown with Barca may seem out of the blue, but it first started when they sold Neymar to PSG. Since then, Messi has routinely pushed to bring the Brazilian back. Instead, they could link up in Paris.
A front three of Messi, Neymar and Mbappe would be a terrifying prospect in the Champions League. That could finally bring the trophy back to Paris, while it would fulfil Messi's aim of returning to the top. It's little wonder they are among the frontrunners in the Messi next club odds markets.
Why it won't: Money isn't an issue for PSG, they can accommodate him in the side and he gets to live in one of Europe's great capitals. The only possible issue could be his reluctance to finish his career making a mockery of Ligue 1.
---
More FST News
Premier League fixtures: 2020/21 schedule announced
Key dates for the 2020/21 season