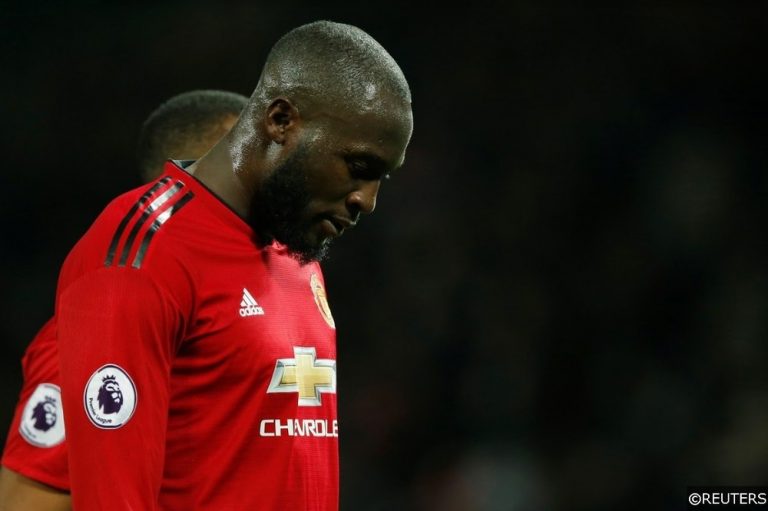 Before becoming a Sports Journalist for Free Super Tips, Aaron spent three years studying Sports Journalism at the University of Sunderland while taking in the Black Cats' 'glory years' under Martin O'Neill. Now back in Northern Ireland he turns niche stats into predictions for FST, while he's one of the few people on this island who is equally comfortable at Windsor Park and the Aviva.
This has been the summer of strikers in Serie A, but none of them are really moving. There's been a transfer logjam at Italy's biggest clubs, as all of the contenders look to add strength in attack. However, there's a stand-off between many of the leading Italian sides as they wait for their rivals to blink in a tense transfer window. That stand off has kept Romelu Lukaku, Paulo Dybala and Edin Dzeko all waiting.
This can all be traced back to Mauro Icardi, who has turned 2019 at Inter into the Icardi Show. That's something Antonio Conte is keen to avoid, but that has left a string of incoming and outgoing attacking players waiting for their big move. We're looking at the latest betting odds on their moves and asking if there's an end in sight for each.
Mauro Icardi
The man who kicked everything off has been frequently at war with the Inter support and hierarchy. However, his tantrum over losing the captaincy early in 2019 seems to have caused irreparable damage. Icardi scored just 11 league goals as a result, after hitting 91 league goals in the previous four campaigns. That dip in scoring rate also wiped millions off Icardi's transfer value, which was around £100million a year ago.
Icardi is now limited in options for a move, with Inter reluctant to sell him to Juventus. Napoli are in for him, but they have concerns about paying the £55million Inter are demanding. Conte has publicly written off Icardi, so moving seems like the only option. It's not unlike Conte's brash approach to Diego Costa at Chelsea. Like Costa, Conte wants Romelu Lukaku to replace Icardi.
The 26-year-old poacher seems like the perfect fit for Man United and Ole Gunnar Solskjaer. Could Icardi end up at Old Trafford? While he seems suited for the move, his wife has a prominent role on an Italian football show. If Icardi was willing to make the move, he'd likely have been offered in exchange. The Argentine remains in a tricky position with Napoli seemingly his only way out. The Nerazzurri are desperate to get him out the door, so they should eventually find a deal with Napoli. Despite that, Icardi is still dragging his heels about leaving, which seems to have cost Inter their chance to sign Lukaku.
Paulo Dybala/Romelu Lukaku
Conte's last chase for Lukaku saw him blindsided by Man United, now he's getting blindsided by Juventus. With Inter struggling to string together an offer for Lukaku, the champions have jumped in. They're set to send Paulo Dybala to Old Trafford for Lukaku plus a fee of £18million.
The Mercurial Dybala could solve United's creativity issues, while he could use the move. He doesn't seem like a Sarri player, with no central spot for him in the Sarriball system. Last season was already tough enough for Dybala as he suffered in the shadow of Cristiano Ronaldo. He'd be shunted out of position under Sarri if he even got a game. At Old Trafford Dybala would be a central figure in a new-look side, thrust upon with responsibility in a young United team.
For a player who has let his career stall, a which to Old Trafford seems like the perfect move. His Football Index value has already shot up since this move was reported, while he's likely to be even more valuable with a star role at the Red Devils.
While Inter would have a good chance of winning the title with Lukaku, they arguably have a great chance to win it if Juventus sign him. Lukaku can be described as many things, but a Maurizio Sarri player isn't one of them. In his last three Premier League seasons, he's averaged a 66% pass success rate. His link-up play is lacking, while his presence shunts Cristiano Ronaldo into a wide midfield position. Either way, this is pushing us closer to Inter in our Serie A Predictions.
Gonzalo Higuain/Moise Kean
Not content with packing off Dybala, Juventus could let two more strikers depart. They've agreed on a £27.5million deal with Everton to sell Moise Kean. The striker was a breakout star last term, but he is set to be moved on. Juve are partly hoping to cash in, while they want this move to act as a loan. With a fixed buyback clause in the deal, this might not be the end of the road for Kean at Juve. His star is set to rise, as he's one of the breakout players of 2019.
However, it does seem like Gonzalo Higuain's time in Turin is over. His poor spell under Maurizio Sarri at Chelsea has ruled him out for Juve this term. While Higuain continues to push for a starting place, his future seems to be elsewhere. The main problem for Juve seems to be convincing Higuain himself. Roma have made moves to keep Higuain in Italy, but so far he's resisted the move. If the Giallorossi can land Higuain, then they're ready to release one of their forwards as a potential Icardi replacement.
Edin Dzeko/Edinson Cavani
Inter have two options to replace Icardi now, as they're down to one striker in their squad. They've been chasing Edin Dzeko all summer, but they can't agree a deal with Roma. Inter are £6million short of the asking price and won't budge, despite prepping £50million deals for Lukaku and Edinson Cavani. Despite that, they're still expected to force this one over the line.
The Uruguayan forward could be in line for two major transfers. Not only is he wanted by Inter, but their sister club Jiangsu could take Cavani to China down the line. That could allow them to cover the costs of the 32-year-old, who would obviously be a short-term solution as Conte looks to build a title challenge.
However, Cavani is a proven finisher with Serie A experience. There are certainly worse moves Inter could make at this stage. However, trading Icardi for Cavani isn't a major improvement for the side at the centre of Serie A's striker merry-go-round.