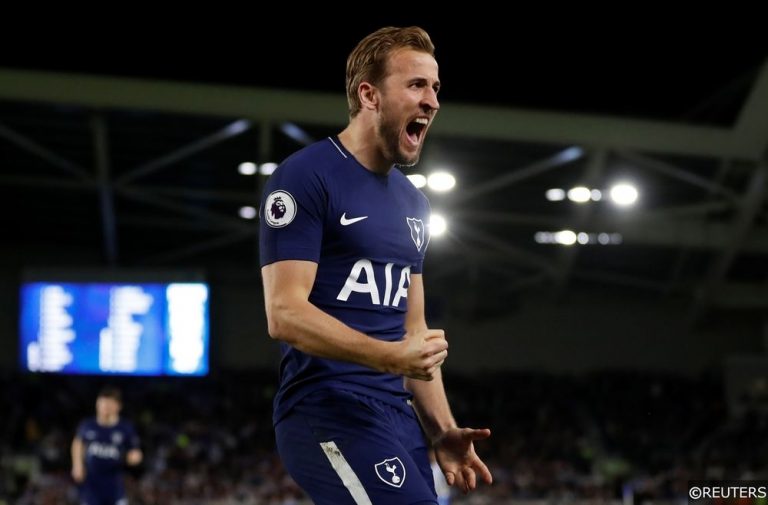 Content Editor at Free Super Tips, Alex was born in the shadow of Old Trafford and is an avid Man Utd fan. After graduating from university he combined his love of football, writing and betting to join FST and now closely follows goings-on in all of the top European leagues.
Tottenham Hotspur have been the perennial underachievers for over a decade now, regularly tipped for the top four but registering six 5th or 6th place finishes since 2006 in the Premier League. So often they fail to make that final leap, but there have been signs of that predetermined expectation to fail ending recently.
They made the leap back into the Premier League top four back in the 2015/16 campaign, but as usual many expected their Champions League commitments to hamper their league performances in the following season. Each of their previous six top four finishes had been followed by a failure to achieve the same goal the following season.
That didn't happen though. Mauricio Pocchettino actually managed to guide Spurs to back-to-back top four finishes for the first time since 1983, and he made it three in a row for the first time in 55 years. Not only that, but he actually managed to maintain a respectable Champions League campaign alongside it, topping their group ahead of eventual winners Real Madrid before narrowly losing out to Juventus in the last 16.
Pocchettino now enters his fifth season at the helm of Spurs and will be looking to close the gap on the dominant Manchester City, and their first team squad probably has all the capabilities to do just that. They move into a new stadium this season, and with them bring a wealth of some of the best players in the world. Harry Kane, Dele Alli, Christian Eriksen, Heung-min Son, Kieran Trippier, Mousa Dembele, Jan Vertonghen, and Hugo Lloris are players that would break into the vast majority of Europe's top teams, but there are a number of worrying signs hovering over North London.
Can Spurs maintain their position and establish themselves as top four regulars, or will the new managers at the helm of Chelsea and Arsenal dislodge them and send them back to the familiarity of 5th position?
Read More: Premier League 2018/19 Outright Betting Tips and Predictions: Winners and Top Four
Position last season: 3rd
Top scorer: Harry Kane – 30 goals
Arrivals
N/A
Departures
Vincent Janssen – Fenerbahce (On loan)
Player to Watch
Harry Kane
For the past few seasons Tottenham Hotspur's fortunes have been intrinsically linked to their now-talismanic striker Harry Kane. It will be no different this season either. If Spurs want to put in any sort of a title challenge, they will need Kane to be at his very best.
The 25 year old is slowly approaching the peak years of his footballing career now, and it's quite frightening to think that he could become even more of a goalscoring machine. 2017 saw him break the record for most amount of Premier League goals in a season, surpassing Alan Shearer's 36 goal record despite playing six fewer games than the all-time leading goalscorer. He scored 56 goals across all competitions last year, a record good enough for him to be crowned Europe's top goalscorer. This was the first time since 2009 that somebody other than Lionel Messi or Cristiano Ronaldo had won that crown, but he wasn't finished there.
If anything, 2018 is shaping up to be an even better year for him. He has scored 24 goals for club and country (17 for Spurs, 7 for England), the same as Mohamed Salah but behind both Ronaldo (34) and Messi (30). However, he took home the coveted Golden Boot as he captained England to their first World Cup semi-final since 1990. He is the first England player since Gary Linekar in 1986 to win the top goalscorer award, and that is bound to boost his confidence even higher as we approach the new season.
Since bursting onto the scene in the 2014/15 season, Kane has improved on his previous season's tally every year. He started in 2014/15 with 21 league goals, increasing to 25 the next season and 29 in 2016/17. He became the first player since Alan Shearer in 1993/94 to not win the Premier League Golden Boot despite a 30 goal haul, and he will be looking to reclaim that crown this season.
However, there is a downside to his success. Kane only missed two Premier League games last season, and even then he was rushed back from injury due to his importance to the team. He was a key figure for England in the World Cup, meaning that he has been in almost constant competitive action for the past 11 months. He has been given an extended break, but will that be enough rest time to keep him fresh for the long season ahead? In fairness, the start of the season has never been his favourite time of the year. He has scored a grand total of zero goals in his 13 Premier League appearances in the month of August, but the fatigue from such a lengthy spell of competitive action could hit him later on in the season.
Read More: Premier League 2018/19 Outright Betting Tips and Predictions: Top Goalscorer
The Season Ahead
Worrying World Cup fatigue
Harry Kane wasn't the only Spurs player who was key to his respective national team this summer. In fact, Tottenham's squad played more minutes at the World Cup than any other club in the world (4816 minutes), and unsurprisingly put more miles on the clock (320 miles) than any other team too. The boost in confidence that this brings will be welcome, but there will be some very tired legs reporting back for training ahead of the new Premier League season.
There are problems all over the squad in this respect. Hugo Lloris captained France in their World Cup victory, whilst an entire back line of Danny Rose, Jan Vertonghen, Toby Alderweireld, and Kieran Trippier made it to the semi-finals. Further up the field Eric Dier, Mousa Dembele, Dele Alli, and Harry Kane all fell at the final hurdle. Meanwhile, Davinson Sanchez, Heung-min Son, and Christian Eriksen all made the knockout stages. It doesn't take a genius to figure out that pretty much their entire starting lineup could be at risk of serious fatigue.
Tottenham's players will be hoping that some of this lethargy can be overcome with a few more rest days throughout the season, and it's a genuine possibility. Traditionally, Spurs are slow starters in the Premier League. They picked up nine more points in the second half of the campaign compared to the first half last season, and in 2016/17 they amassed 47 points in the second half of the season compared to 39 in the first half. However, the fixture congestion caused by the Champions League group stages could well be a major obstacle to any plan for additional rest days.
Read More: Tottenham face a battle against World Cup fatigue
Absence of Transfer Activity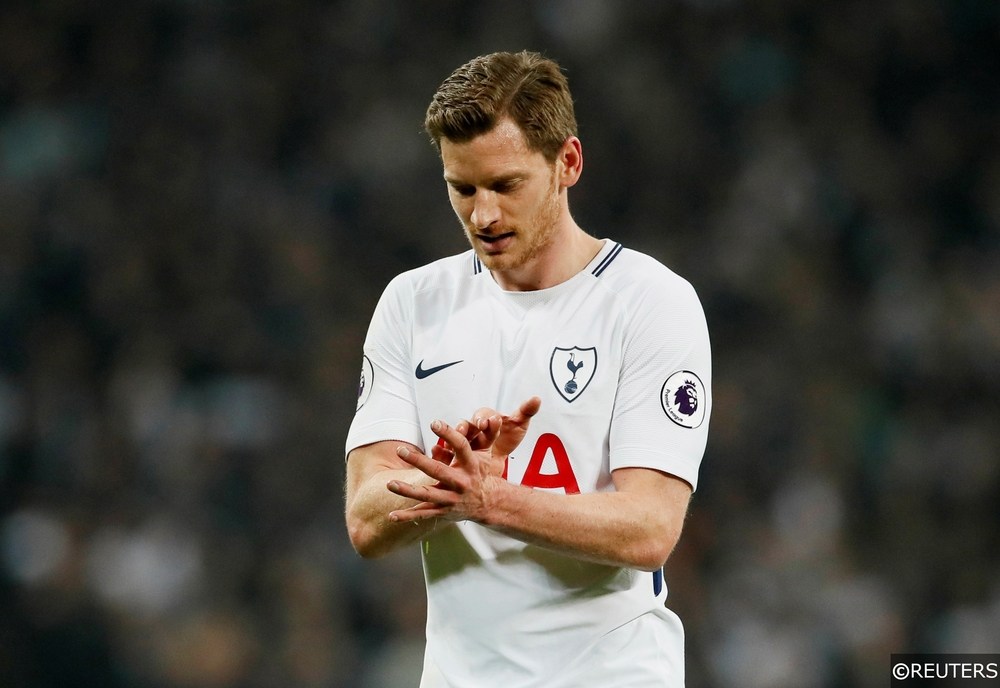 Anyone would think that Daniel Levy is on an extended break after the World Cup looking at Tottenham's movements in the transfer market, and I'm wondering if anybody has told him that the transfer window shuts early in England this season. They are one of only two Premier League teams, along with Burnley, to not make any summer signings so far. Coupled with the potential for World Cup fatigue to set in and the progressive strengthening of their top four rivals, and this is concerning for Spurs fans.
The only movement we've seen from Spurs is for them to send Vincent Janssen away on loan, and with well under a week before the transfer window closes it's looking increasingly unlikely that we'll see any genuine improvement to the squad. Mauricio Pocchettino has even stated that he's unsure if anybody will come in before the deadline. Levy is notorious for his shrewd negotiation and long, drawn out sagas, and with their new stadium costing in excess of £850m and recent negotiations with HSBC regarding the naming rights falling through it's unlikely the Spurs chairman will want to open the purse strings just yet.
Tottenham squad's strengths and weaknesses
The strengths in Tottenham's squad are plain for all to see. They have possibly the best striker in world football in Harry Kane, and with Dele Alli and Christian Eriksen behind him they have all the creativity to give Kane the services he deserves. Their top class talent spreads throughout the squad too. Hugo Lloris wouldn't look out of place in a list of the world's best goalkeepers, whilst Belgian duo Toby Alderweireld and Jan Vertonghen are a formidable partnership at the back, with the youthful talent of Davinson Sanchez in there too. Heung-min Son and Lucas Moura both offer deadly pace down the wings, and Eric Dier, Harry Winks, and Mousa Dembele are everything you could want from a deep lying midfield trio.
They have age on their side too. Last season they had the third youngest squad in the Premier League (average 26.5 years), behind Liverpool (26 years) and Newcastle (26.4 years). Their star players are all enjoying the upward trajectory of their careers too, with Kane, Son, Eriksen, Dier, and Moura all hovering around their mid-twenties. Dele Alli is still only 22 years old and is only going to improve, and the same goes for Sanchez and Winks too.
Unfortunately, that's where the strengths end. They are worryingly low on quality when you look deeper into the squad. Admittedly they are well covered at full back with Serge Aurier, Kieran Trippier, Danny Rose, and Ben Davies, but apart from that they are woefully short on experience and quality. There is next to no backup in the central defensive positions. They are pretty well sorted in central midfield, but they only have one out-and-out striker behind Harry Kane – A 33-year-old Fernando Llorente who played 227 minutes of Premier League action last season and scored just once.
Conclusion
It could go one of two ways for Tottenham this season. If they manage to get over their World Cup fatigue and keep their starting lineup largely injury free they have a fantastic chance of retaining their top four spot, and even mounting an unexpected challenge for the title. The youthfulness of the squad will help in this regard, but it doesn't matter how young you are if you rupture a ligament.
Should Spurs lose a key player like Kane, Eriksen, or Alli for a lengthy period, or suffer a prolonged injury crisis anywhere across the squad, then they could suffer badly due to their lack of depth.
Follow Free Super Tips on Twitter to stay up to date with our daily tips and predictions or browse more football content on our website: