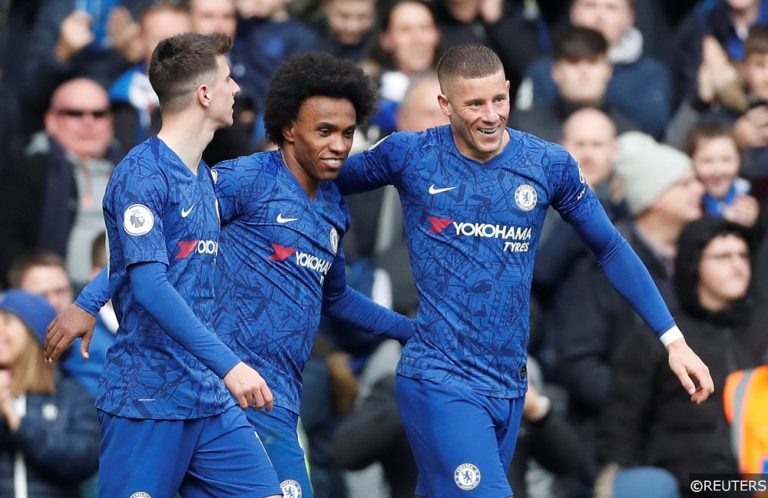 Simon Winter
@simonjwinter
Born in the south east of Ireland, Simon put his life-long love of football to good use when he started a successful independent blog in 2010. That opened up an alternative route to a career in journalism, and having had work published across a number of sites and publications, Simon joined the staff at Spotlight Sports Group in 2018.
The Premier League will accelerate plans to resume the 2019/20 season this week in what has been labelled "Project Restart".
Having been starved of action for almost two months, the league's briefing means football fans finally have grounds for cautious optimism with this fresh movement towards a resumption of play.
The league is hopeful of an 8 June restart and an end of July finishing date to fit in with UEFA's continental competition plans, which would in turn require full training to begin at clubs by 18 May.
Already, Arsenal, Brighton and West Ham have opened their training ground to their players for individual sessions, and several more Premier League clubs have announced their intention to follow suit imminently.
On Friday, all 20 top-flight clubs will convene via video link to discuss options for the proposed Premier League restart, in a move pushed by Culture Secretary Oliver Dowden.
Speaking during a parliamentary questions session for the Department of Digital, Culture, Media and Sport, Dowden said: "I personally have been in talks with the Premier League with a view to getting football up and running as soon as possible in order to support the whole football community,"
"But, of course, any such moves would have to be consistent with public health guidance."
How would "Project Restart" work?
The first step towards a successful resumption of the 2019/20 season involves getting all clubs and players back to regular training.
From Tuesday, Tottenham, for example, will make a limited number of pitches available for the first-team squad to use for individual sessions.
Just one player will be authorised to use a pitch and each player will travel independently to the training ground for their session.
The club have also restricted the number of players who will be at their training facility at any one time to reduce contact.
All of the other 19 Premier League clubs are expected to put similar guidelines and procedures in place to ensure the safety of their players and non-playing staff.
With an 8 June restart date pencilled in, all of the division's remaining fixtures are expected to be held behind closed doors at "approved stadiums", and the Premier League are believed to be considering making some games available on free-to-air TV.
"Project Restart" challenges
While the Premier League's plans are undoubtedly cause for optimism, the numerous hurdles the strategy must overcome means that excitement about a possible restart should be tempered.
One of the points under debate on Friday will be surrounding the issue of "approved stadiums" and whether that will be a limited number of grounds or neutral venues.
A return to action also still heavily depends on the government's "five tests" being met, with increased testing and social distancing guidelines to be adhered to.
English Government's Five Tests protocol:
Test one: Making sure the NHS can cope
Test two: A 'sustained and consistent' fall in the daily death rate
Test three: Rate of infection decreasing to 'manageable levels'
Test four: Ensuring supply of tests and PPE can meet future demand
Test five: Being confident any adjustments would not risk a second peak
Any Premier League resumption must not compromise any of the aforementioned test criteria.
The league's plans are also contingent on the conclusions reached by regular cross-sport meetings of senior medical officials who will convene to discuss the health protocols for competing behind closed doors later this week.
More concerns raised
On Monday, Watford chief executive Scott Duxbury revealed his discomfort about the league's push to get back to business, saying: "football, for me now, just needs to be put to one side".
"I feel uncomfortable at this stage even talking about football as a narrative, because there are people dying every day," Duxbury said.
"There are stresses on the NHS and that has to be our priority.
"When it is safe and the government say it is absolutely fine for players and support staff to return, then I am 100% behind that."
While government officials believe a return to play could be a morale-booster for many people after an intense period of lockdown, there are concerns in some quarters that the logistics of a Premier League return could impose additional pressure on an already strained health service.
In addition, stopping supporters from gathering outside stadia could present a problem, while guarding against the perception that an exception is being made for football players when tests are in short supply could generate some ill-feeling in the public.
With similar plans also afoot in Germany's Bundesliga and Italy's Serie A, the World players' union Fifpro says the return of football risks sending a "bad signal".
"There is a huge logistical and medical/scientific question about testing and protocols but also a social one," said secretary-general Jonas Baer-Hoffmann.
"We need guidance and protocols on how to return in a healthy and safe manner. Football is a contact sport and we feel very high protection standards are required.
"Are we sending the right message to society, and are we encouraging a healthy return to normal life? Or are we sending a bad signal that football has different rules to the rest of the world?"
After Friday's Premier League meeting, we should have a clearer picture of the division's intentions and resumption strategy.
More FST News: