The COVID-19 crisis has had a huge impact on the sport across the globe, and England's Premier League along with the vast majority of the world's other major divisions and competitions have been postponed until the pandemic is under control.
In an ever-changing landscape, the game's governing bodies have been drafting and re-drafting tentative plans with suggested re-start dates for their respective competitions, though concrete schedules are proving difficult to set.
The game's burning question "when will football return?" is one that can't be answered definitively at present, though we will endeavour to keep you updated with the latest information about possible Premier League resumption dates as well as news from other major competitions below.
Make sure to check out our "what football is still on this week?" guide to find out where you can still catch the beautiful game.
Premier League return date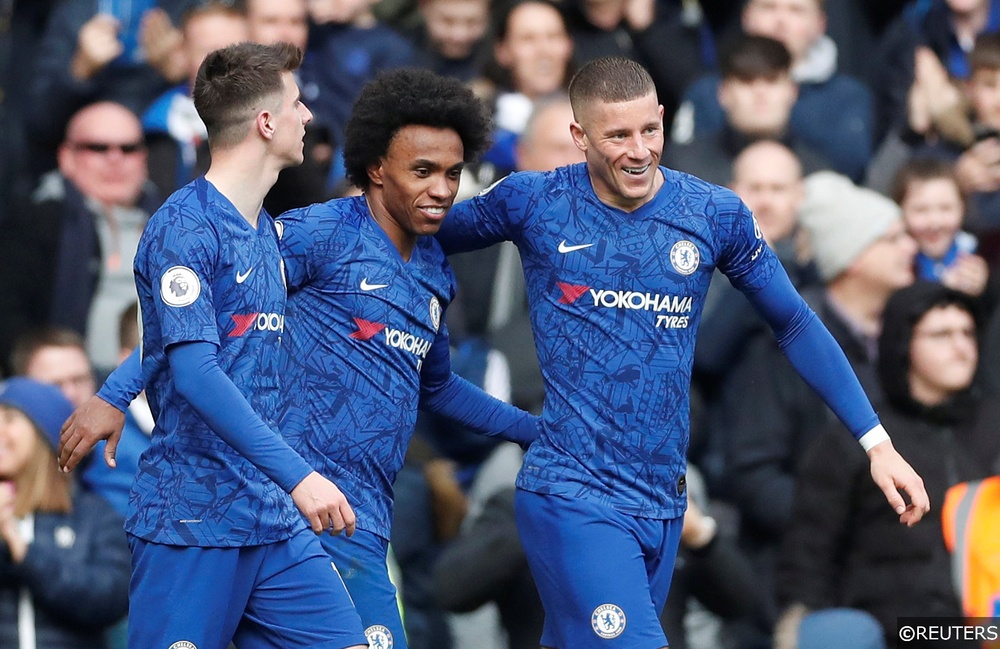 On March 27th, the Premier League released a joint statement with the EFL and PFA confirming the postponement of top-level English football to help combat the spread of COVID-19.
Initially, the Premier League hoped to resume the 2019/20 season after April 30th, though a follow up announcement released by the division's stakeholders on April 5th confirmed that competition had been postponed "indefinitely".
In their press release, the Premier League also reiterated their determination to finish the current campaign, saying that there was a "combined objective for all remaining domestic league and cup matches to be played, enabling us to maintain the integrity of each competition".
The Premier League detailed that a "return to play will only be with the full support of the Government and when medical guidance allows", though there have already been unofficial suggestions that they are working towards a mid-June resumption date.
Update: The Premier League and representatives from the 20 clubs will convene on Friday, May 1 to discuss what has been labelled "Project Restart". At the meeting they stakeholders will hope to accelerate plans to schedule a 2019/20 campaign restart date for June 8 in the summer.
Already, a handful of Premier League clubs have returned to their training grounds, though their players have worked through sessions in line with distancing guidelines.
Update: The Premier League's possible restart date has been pushed to mid-June amid a number of contentious issues, including playing at neutral venues and concerns raised by players regarding training guidelines.
Update: May 14: The UK Government supports plans for Premier League return in June. After the initial green light, the Premier League can now push ahead with concrete plans to get players and clubs back training ahead of the resumption of the 2019/20 season next month.
Make sure to check out our Premier League predictions page to keep to date with the latest news from England's top flight.
Premier League Update Timeline:
May 13th – Another Premier League meeting raises concerns about player safety and training distancing protocols.
May 1st – Key meeting puts forward a June 8 restart date
March 9th – Last 2019/20 fixture played between Leicester City and Aston Villa.
March 27th – Statement released postponing play until April 30th at the earliest.
April 5th  – Further statement released postponing 2019/20 season indefinitely.
April 17th – A meeting on Friday April 17th saw clubs commit to completing the current season, but a deadline was not discussed.
April 27th – Several Premier League clubs return to training ahead of "Project Restart" meeting on Friday May 1.
When will the Premier League return? Unknown
Champions League return date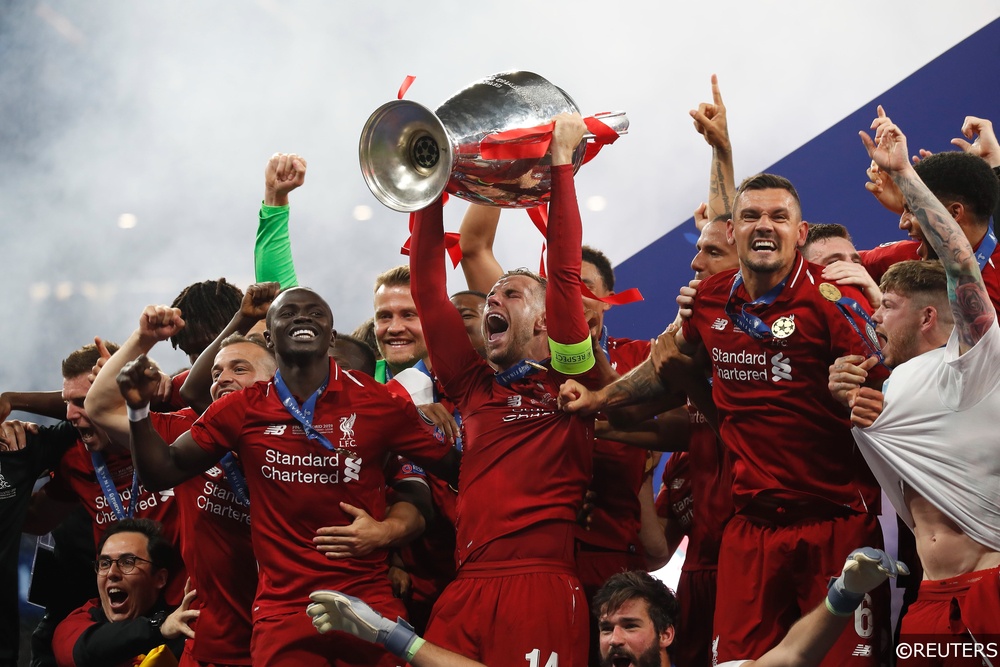 On Sunday, March 15th, UEFA took precautionary measures to protect players and supporters by postponing the Champions and Europa League knock-out fixtures that were originally scheduled to be played between the 17th and 19th that week.
A little over a week later on March 23rd, UEFA formally announced that the Finals of their Champions and Europe League competitions (originally scheduled for May), were to be postponed indefinitely amid rumours of both dates being pushed to late June.
The official postponement announcement followed on from UEFA's decision to postpone Euro 2020 for year to free up room for domestic competitions to finish. However, the rapidly developing COVID-19 crisis forced UEFA to change their plans again.
More recently, in an interview with German outlet ZDF Sportstudio, UEFA president Aleksander Ceferin hinted that both the Champions League and Europa League could be finished behind closed doors in July or August, though the governing body later refuted his claims saying that there were no plans to wrap up the season by then.
Champions League Update Timeline:
March 17th – UEFA postpone the weeks games scheduled to be played between March 17th and 19th.
March 23rd  – Statement released postponing all UEFA competitions indefinitely.
April 17th – UEFA plans to meet on April 23rd to discuss a potential plan for the Champions League Final to be played in August 29th.
When will the Champions League return? Unknown
Is Euro 2020 still on?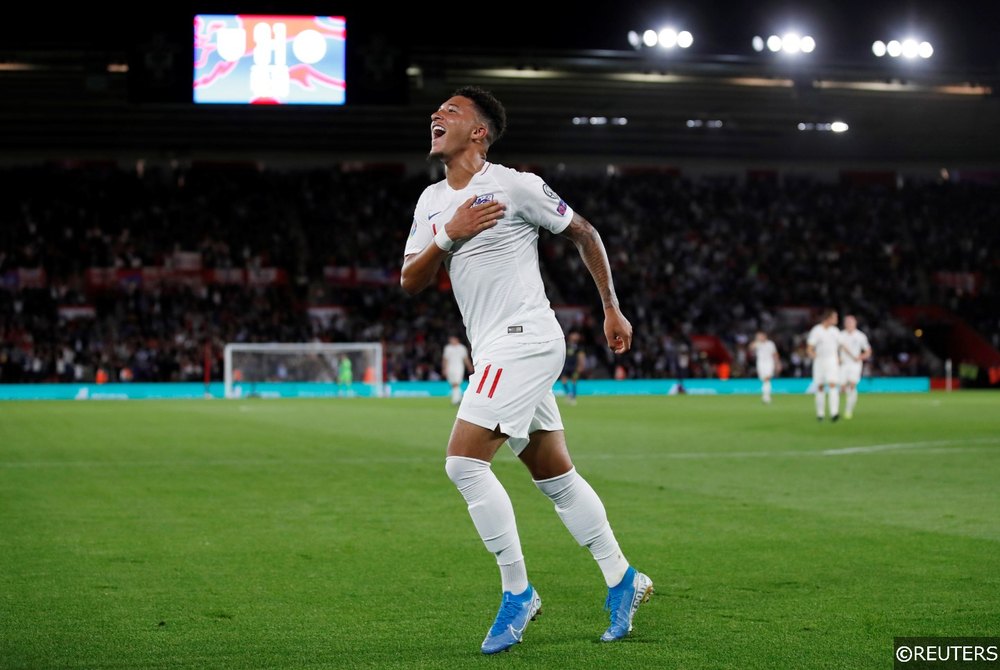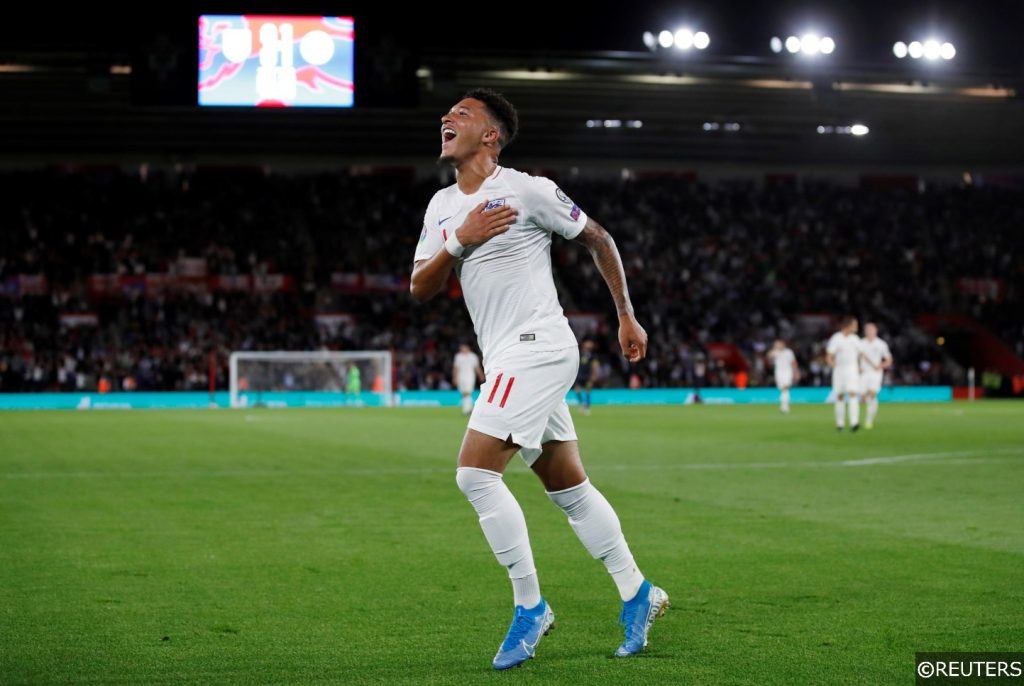 On Tuesday, March 15th, UEFA announced the postponement of their flagship national team competition EURO 2020 for a year, in a move of solidarity that was initially intended to allow domestic leagues and competitions time to complete their respective 2019/20 campaigns.
In the same announcement, UEFA also detailed their intention to postpone all competitions and matches (including friendlies) for clubs and national teams for both men and women until further notice.
The governing body also suggested that the UEFA EURO 2020 Play-off matches and international friendlies, scheduled for the end of March, would now be played in the international window at the start of June however, though that decision is subject to a review of the situation.
As things stand, Euro 2020 has been officially moved to the summer of 2021 and will be played between June 11th and July 11th next year.
When will Euro 2020 be played? Between June 11th and July 11th 2021.
Other Major Leagues
La Liga
Having initially postponed two rounds of fixtures through an announcement on March 13th, the Spanish football federation (RFEF) announced that the 2019/20 La Liga season had been postponed indefinitely in a further press release on March 23rd.
On April 7th, League president Javier Tebas revealed that a series of possible return dates, starting from May 28th, were being discussed. Tebas said that he hopes that the current season can be completed by August, though the remaining fixtures are likely to be played behind closed doors.
Update: The RFEF and La Liga are targeting a 12th June restart, despite a number of the league's players testing positive for COVID-19.
Bundesliga – officially resumes on Saturday, May 16th
On March 13th, the Bundesliga sprang into action to call halt to play in the 2019/20 Bundesliga until April 30th "at least".
However, a number of Bundesliga clubs, including champions Bayern Munich, returned to training on April 6th, fuelling rumours that the league could be ready to confirm a possible resumption date this summer.
In fact, Bayern Munich coach Hansi Flick thinks a comeback could happen as early as May, with the remaining games set to be played behind closed doors should that happen. A decision on a May resumption is expected to be reached on April 17th.
A further update from the Bundesliga suggested that a possible May 9th restart could be arranged, and the DFL's plans were given early support from several high ranking government officials. However, with just three weeks to execute their strategy, the chances of Germany top level football returning on that date remain touch and go.
Update: The Bundeslia has been given the official green-light to return in May, with the latest reports suggesting that German top level football will resume the 2019/20 season on May 15.
Serie A
With the health crisis in the country escalating, Serie A became the first major league to start postponing fixtures as early as February, before the league's governing body chose to postpone play completely shortly after.
Italian football federation president Gabriele Gravina had hoped that Serie A would resume on May 2nd, and many of the division's clubs had expressed an intention to return to training in late March.
The clubs in question backtracked on their plans however with government isolation warning still in place and already Gravina's May 2nd resumption date looks completely unworkable.
The Italian Football Federation have since stated that they hope to begin testing players for the virus at the start of May in preparation for the resumption of Serie A.
Update: On April 21st, Serie A released a statement confirming their ambition to finish the 2019/20 campaign, saying:
"The Assembly of the Lega Serie A met this morning and confirmed, with the unanimous vote of all twenty associated companies in video conference, the intention to complete the 2019-2020 season, if the government allows it to take place, in full compliance with the rules for the protection of health and safety."
A provisional date of May 4 has been set for Serie A sides to return to training, though the date has been set more in hope than in certainty so far.
Update: On April 27th, Italian Prime Minister Giuseppe Conte confirmed the nation will begin to relax social distancing from May 4 and the guidelines will allow Serie A clubs to start full training from May 18. That would in turn, conceivably allow the 2019/20 Serie A season to restart in early June.
Update: Serie A clubs are targeting a June 13th return date as long as they are given the green light to resume the 2019/20 by the Italian government.
Ligue 1 – season cancelled
On March 13th, the French LFP Administrative Council unanimously decided to suspend Ligue 1 and Ligue 2 until further notice.
Initially, the Council had pencilled in April 11th as a possible return date, though that was quickly ruled out and currently there is no return date for the competition defined.
In an interview last month, Premiere Ligue president Bernard Caiazzo suggested that French top-level football would resume in mid-June with a view to finishing the 2019/20 campaign in July or August, though that information remains unofficial. L'Equipe suggests that a Ligue 1 restart is being considered for 3rd or 17th June.
Update: April 28th proved a huge day for French football fans, when Prime Minister Edouard Phillipe called a halt to any resumption discussions, announcing: "The 2019/20 season of professional sports, including football, will not be able to resume."
With the Ligue 1 and Ligue 2 seasons cancelled, French football's governing body must now decide on how best to finish the current campaign. The LFP must choose the teams that will represent Ligue 1 in next season's Champions and Europa League using methodology that is in line with UEFA's guidelines.
Championship and EFL
The EFL were also among the slew of governing bodies that took action on March 13th, suspending all Championship, League One and League Two games with, in some cases, 10 games remaining in the regular season.
EFL chairman Ricky Parry sent a letter to all 71 EFL clubs on April 9th saying that training should remain cancelled until at least May 16th, but the EFL is still hopeful it can get the leagues completed over the summer. There is no indication when it will resume, but the EFL is aiming for all remaining matches, including the playoffs, to be completed in a 56-day period.
In an open letter to fans on April 17th, EFL chairman Ricky Parry has said that they are planning to stream every remaining game live once the season does restart.
Update: May 14: The UK Government supports plans for English professional football to return in June.
Scottish Premiership and leagues – season cancelled
The Scottish FA initially called a halt to proceedings in Scotland until April 30th, and have since taken a vote on ending the SPFL season early. All lower-leagues in Scotland have now been ended, potentially paving the way for the Scottish Premiership to follow suit.
Should the top flight not take this option, the earliest return to action would be June 10th.
Update: On May 18, the Scottish FA announced that the 2019/20 season had been officially cancelled, revealing that the final standings would be decided on a points per game system. Celtic were crowned champions for the 9th time in a row, though no clubs has of yet been relegated. Talks continue over a restructure that would allow clubs at the bottom to retain their top-flight status, with second tier clubs'promoted to a new expanded Premiership division.
Austria Bundesliga – officially resumes on June 2nd
Austrian Bundesliga clubs have been given the green light to return to training in a limited, restricted capacity, and there are suggestions that matches could follow in mid-May, according to comments made by league president Christian Ebenbauer.
On April 17, Ebenbauer said: "Personally I think that it's absolutely possible that we could restart playing matches in mid-May."
Ten rounds of matches have to be played to complete the 2019/20 Austrian Bundesliga season. The division will resume with the Championship and Relegation rounds when and if the campaign resumes.
Update: On May 13, Austria's Bundesliga announced that it will restart its season on June 2, after more than two months on hold due to the coronavirus pandemic. All matches will be played behind closed doors.
Belgium First Division A
The Belgian Pro League's 16 clubs were due to vote on Monday to push through a ruling that would end the current season and crown Club Brugge, who are 15 points clear at the top, as the champions.
However, that vote was postponed for a week, fueling rumours that a change in direction was being considered.
"The clubs came together to discuss the repercussions of the coronavirus and were given detailed information about the extremely complex situation that the crisis has created," the league said in a statement. "The majority of clubs agreed to postpone the vote to conclude the season."
Near neighbours Netherlands' decision to cancel their season without a winner or relegation might have also been among the motivations behind Belgium's apparent rethink.
Netherlands Eredivisie –  season cancelled
The Netherlands took the controversial decision to completely cancel the 2019/20 season, finishing the year without a champion, relegation or promotion from the second tier . European places will be determined from the division's final placings before its initial postponement, despite the differences in the number of games played by each club.
Ajax and AZ were both locked on 56 points each at the summit of the table before Dutch football temporarily ceased earlier this year.
Denmark Superliga – officially resumes on May 28
Early plans have been put in place that would see the Danish Superliga resume on May 17 and finish by the end of July. After 24 rounds of games in Denmark, Midtjylland hold a commanding 12-point lead at the top of the table ahead of their closest rivals FC Copenhagen.
Update: May 11: The top division of Danish football is scheduled to resume on 28 May, with matches played behind closed doors.
Poland Ekstraklasa
Both the Polish top flight and the government are in agreement on plans for the league to resume on May 29, running towards at July finish. Players have already been in self-isolation ahead of a return to training, which will begin under strict medical supervision. All of Poland's plans remain contingent on virus levels in the country.
Update: April 25: The Polish Ekstraklasa is set to resume at the end of May after a plan from the league and the country's Football Association (PZPN) was approved by the Polish government.
Russia Premier League
The Russian Premier League intends to resume in late June with a view to completing the season by early August. If the league cannot complete the current campaign, then an expanded division of 18 instead of 16 clubs could be considered for next term, with relegation suspended but promotion from the second division still allowed. The league would return to its original 16 club format the following season.
Zenit St. Petersburg held a nine point buffer over Lokomotiv Moscow at the top of the Russian Premier League before the season was put on ice.
Switzerland Super League
Clubs in the Swiss Super League have been granted permission to return to training on May 11, with a view to continuing the 2019/20 season behind closed doors approximately four weeks later. A further analysis of the situation in the country will be undertaken by the government on May 27 to determine whether the plans are feasible.
With St. Gallen and Young Boys separated by goal difference at the top of the standings and Basel just five points further back in third, the Swiss Super League has every incentive to try to get their season back on track.
Remember to check out our free bets section to find all of the latest bookmaker offers and promotions!