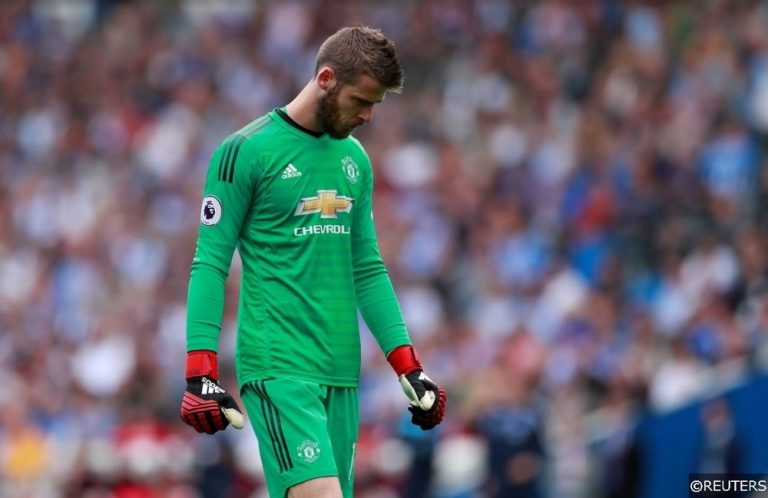 An Arsenal supporter and occasional match-goer, Liam has been involved in football journalism for a number of years and joined the Spotlight Sports Group in 2018. He is studying for a degree in German and Spanish, can speak French too and is particularly interested in the Bundesliga and La Liga.
Goalkeeping is one of football's fine arts. There is no hiding place for the man between the sticks and making the headlines is more often a negative than a positive.
A great goalkeeper can be the difference between relegation and survival, a title and second place, and the Premier League is home to some of the best shot-stoppers in the world. Here we've taken a look at every top-flight team's current number one and ranked the best Premier League goalkeepers on their overall ability. 
20. Alex McCarthy, Southampton
McCarthy has taken time to make himself a first-team regular since joining from Crystal Palace in 2016 and is working at a shade below the rest of the top flight's first-choice goalkeepers, which goes some way to explaining Southampton's dismal defensive record this season.
19. Tom Heaton, Aston Villa
The emergence of Nick Pope and injuries stopped Heaton from stepping up to the next level. He  has been a commanding custodian of the Cardiff, Bristol City, Burnley and Aston Villa goals and his three caps for England are a sign of what could have been, but at the age of 34 his time has passed.

18. Aaron Ramsdale, Bournemouth
The 21-year-old is in the embryonic phase of his career, having only made his Bournemouth first-team debut this campaign, but he shows plenty of promise and with time can surely soar up this list and even throw his name in the ring for an international cap.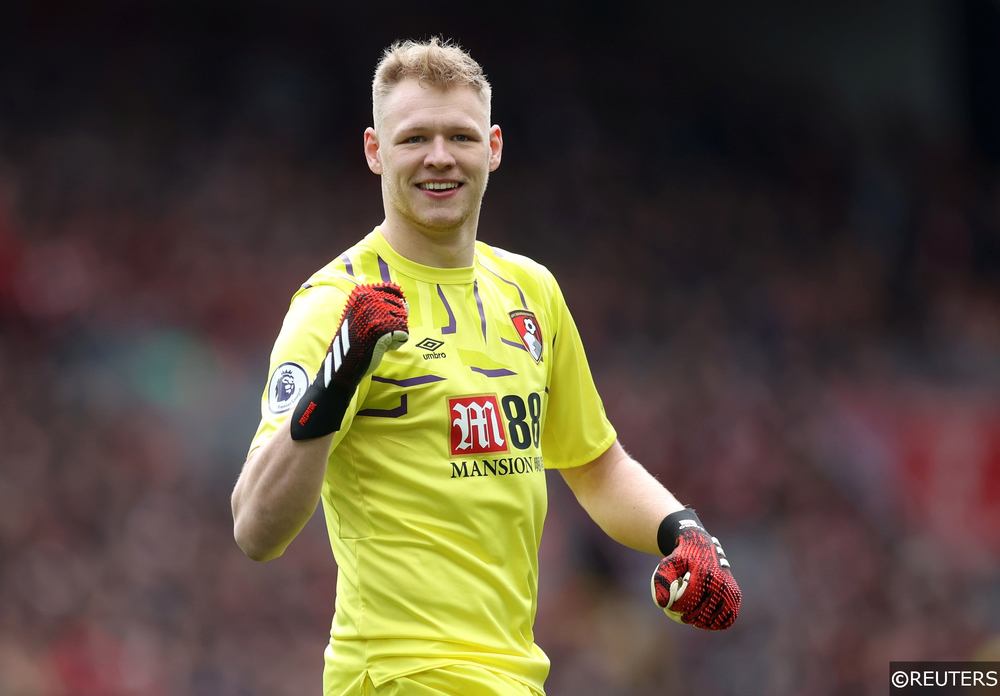 17. Tim Krul, Norwich City
Dutchman Krul was among the most exciting shot-stoppers around during his Newcastle United tenure but his error-prone nature has been all too apparent since his move to Norwich and he has often failed in his attempts at being a calm and experienced voice behind a fragile Canaries rearguard.
16. Ben Foster, Watford
A Premier League veteran, it is perhaps a shade unfair to have Foster so low on the list given how reliable he has been for West Brom and Watford at times. However, the 37-year-old is past his best and, although steady most of the time, his undoubted potential never materialised and he failed to break into the top bracket of Premier League goalkeepers.
15. Jordan Pickford, Everton
Pickford's heroics in England's 2018 World Cup encounter for Colombia made him an instant national hero but that performance alone seems to have masked the consistent subpar displays he has put in for Everton in the Premier League. He often demonstrates the temperament of a younger, lower-league player and is no stranger to making errors leading to goals.
14. Kepa Arrizabalaga, Chelsea
A petulant clash with former Blues boss Maurizio Sarri and more than one big blunder to his name, Kepa's Chelsea career has seen more negatives than positives. The Spaniard has made a handful of spectacular saves in his Chelsea tenure but must do a lot more to live up to his €80 million price tag.
13. Mat Ryan, Brighton
Although he is only 28 years old, Australia Ryan has plied his trade in his home country, Belgium, Spain and now the Premier League, where he has established himself as a first-team regular for Brighton. He is solid yet unremarkable but with World Cup experience behind him, he is one the Seagulls will be eager to keep hold of.
12. Dean Henderson, Sheffield United
On loan from Manchester United, Henderson is still considered by most to be an understudy to De Gea but is going in the right direction, having flourished into a first-team regular under Chris Wilder. He has made the odd blunder, the mistake against Liverpool earlier in the 2018/19 season springs to mind, but he could well turn out to be one of the Premier League's best goalkeepers.
11. Vicente Guaita, Crystal Palace
It is remarkable to think Guaita was brought in on a free from Getafe in 2018. He has quickly ascended the ranks to become first-choice goalkeeper at Crystal Palace where his assertiveness and huge reach has helped him thrive in a team built around clean sheets rather than flurries of goals.
10. Nick Pope, Burnley
Rising above first Tom Heaton and then Joe Hart as Burnley's number one, Nick Pope has evolved into one of England's finest goalkeepers this season, keeping 11 clean sheets. The 28-year-old still has much to learn but is strong on set plays and can boast one of the best aerial reaches in the top flight.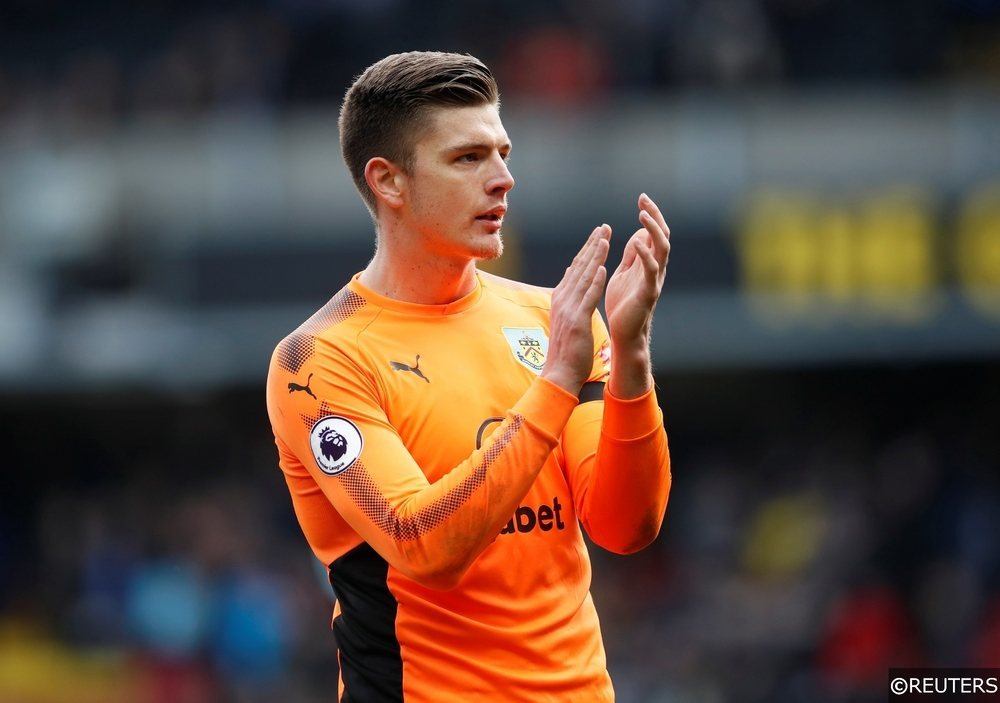 9. Martin Dubravka, Newcastle
The most errors leading to goals in the Premier League this season (four) knock Newcastle's first-choice goalkeeper down a few places but Dubravka is nonetheless a reliable pair of gloves. The Slovakian managed 11 clean sheets last season and has become a key component of a disciplined Magpies outfit.
8. Lukasz Fabianski, West Ham
Fabianski has 13 years of Premier League experience under his belt during spells at Arsenal, Swansea and West Ham, where he has become one of the Premier League's standout goalkeepers. He has come a long way in terms of his handling and composure and would be a worthy addition to any top club.
7. Bernd Leno, Arsenal
Leno would not be an Arsenal goalkeeper if he didn't make the odd blunder from time-to-time but his development since arriving from Bayer Leverkusen in 2018 has been nothing short of remarkable.
He is the reason Arsenal have not fallen further than they have done this season. He has made 104 saves – the second highest tally in the division – and is renowned for his spectacular acrobatics.

6. Hugo Lloris, Tottenham
Injuries have limited the game time of Lloris this season but he has been the bedrock of a Tottenham side who have transformed from a team on the fringes of the European places to Champions League finalists. A World Cup winner, he is incredibly agile and boasts sharp reflexes but consistent small errors have held him back from becoming one of the very best.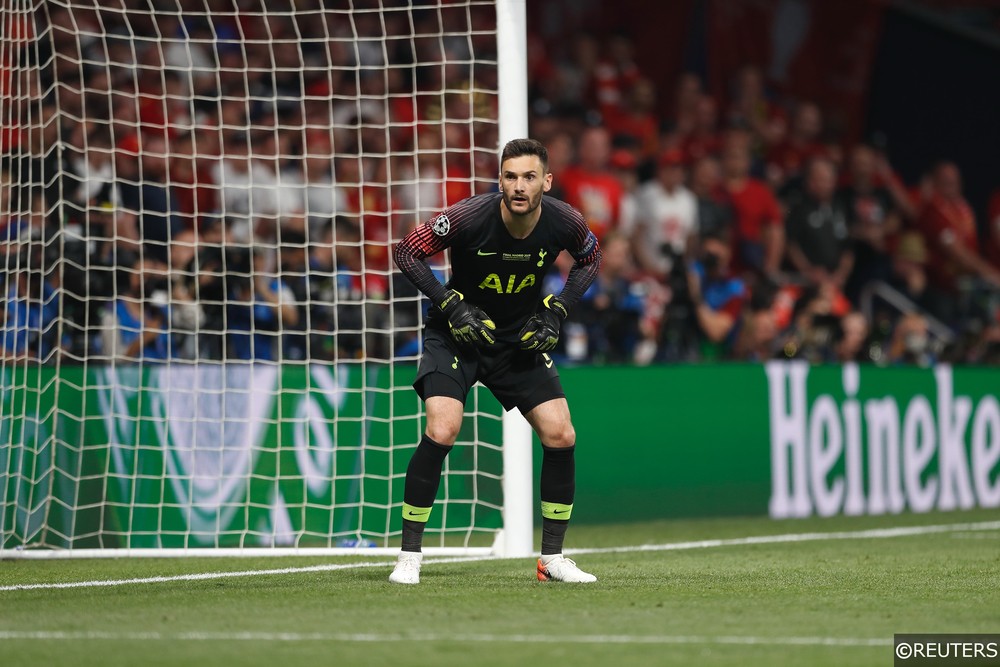 5. Rui Patricio, Wolves
Portugal's number one since 2010, Patricio made 467 appearances in all competitions for Sporting Lisbon before moving to Wolves, who he helped gain promotion to and then establish themselves in the Premier League. He is vocal, a leader between the sticks and adept at stopping penalties.
4. David De Gea, Manchester United
Once considered among the world's best, Spaniard De Gea has slipped down this list after a few seasons of errors and mediocrity. But the four-time Player of the Season deserves a top-five spot on account of his innovative saves and unparalleled agility.
3. Kasper Schmeichel, Leicester City
The son of Peter Schmeichel was always going to have a lot to live up to but having been Leicester's number one since 2011 and winning the Premier League in 2015/16, he has exceeded all expectations. A strong and steady presence between the sticks.
2. Ederson, Manchester City
The Premier League top two are practically interchangeable with City's Ederson considered the best in the business by many. His comfort in possession makes him the archetypal sweeper-keeper and his ability to pull off a match-winning save after nearly 90 minutes of inaction suggest he will be City's number one for years to come.
1. Alisson, Liverpool
In the battle of the Brazilians it is runaway leaders Liverpool's Alisson who comes out as the best Premier League goalkeeper, with the Reds having conceded the fewest goals in the division last season (22) and this campaign (21).
Naturally a rearguard featuring Virgil Van Dijk has to be taken into account but even with a superior defence in front of him, Alisson has still made only five fewer saves than his compatriot. He has ten clean sheets to his name, is a Champions League winner and his razor-sharp reflexes and commanding presence put him top of the pile.
More FST News:
Midfielders ranked! Who are the seven best midfielders in the world?
Right backs ranked! Who are the seven best right backs in the world?
15 football questions for your next pub quiz
Football Manager 2020 wonderkids: Goalkeepers
Football Manager 2020 wonderkids: 16 of the best when money is no object