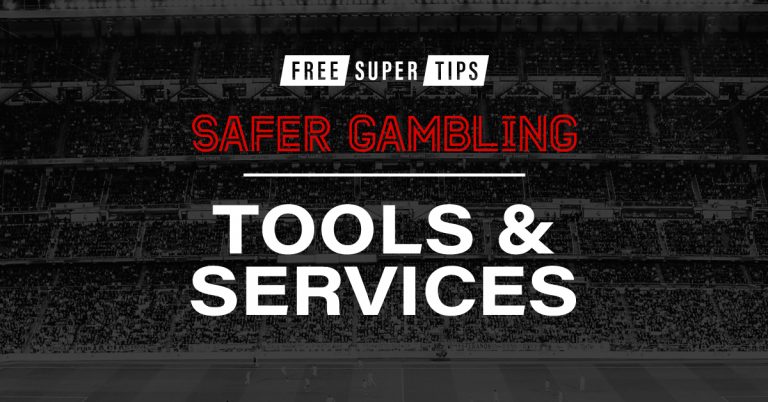 Simon Winter
@simonjwinter
Born in the south east of Ireland, Simon put his life-long love of football to good use when he started a successful independent blog in 2010. That opened up an alternative route to a career in journalism, and having had work published across a number of sites and publications, Simon joined the staff at Spotlight Sports Group in 2018.
Here at FST, we take our commitment to safer gambling very seriously, and our new article series endeavours to promote a more responsible and safer gambling environment or all of our readers and followers.
Gambling addiction is a serious concern to both the individuals involved and to society as a whole, and we want to ensure that it is something that is never overlooked.
Last week, we published an article discussing how you can spot the signs of a gambling problem, and below, our series continues with a look at the tools offered by bookmakers and third-party providers that help to promote safer gambling.
---
Bookmaker tools:
Deposit limits
It's always really important to bet sensibly and within your budget and setting a deposit limit can help you to do just that.
Simply put, this useful tool allows you to set a limit on how much money you can put into your bookmaker account. You can set your deposit limit for a day, a week, 30 days or longer, depending on which bookmaker you bet with. Once you have set a limit, you cannot spend any more money once you reach your predetermined cap.
Reality checks
Reality check tools are another extremely useful way to keep track of your betting habits. It's easy to get wrapped up in what you're doing at times, and a reality check lets you set a reminder to tell you how long you've been using a product.
When you receive your reminder, you will have the option to either stop playing or to dismiss the reminder and carry on playing. It's a great way of reminding you to take a breather if you struggle to keep track of time while you're gambling.
Self-exclusion
If you ever feel like you need to take a complete break from gambling, then the self-exclusion tool can help you out.
Taking the self-exclusion option will block you from using a particular bookmaker, site or product for a pre-determined length of time, generally around six months or more.
You can choose to self-exclude from specific products or the entire site as a whole, and once you take that action, it cannot be reversed under any circumstances.
Self-exclusion is quite an extreme step to take but, if you find yourself struggling to control your gambling, it's a great way to break that habit and reset.
---
Third-party tools:
Gambling Therapy app
Gambling Therapy has created a free app that gives users access to a collection of tools and information to help you identify and overcome problem gambling.
Key features of the GT app:
Self-assessment questionnaire
Text based live support
Mindfulness and self-help exercises
Crisis support information
Daily motivational quotes
Links to blocking software
Directory of organisations that can help
Access to the GT online forums
Software blockers
If you have concerns about your gambling, another option open to you are software blockers.
Available from a number of providers, software blockers can limit or completely stop your access to bookmaker websites.
There are two main types: general blockers – which allow you to block any website you wish and set your own restrictions – and gambling-specific blockers – which completely obstruct your access to sites where you can gamble with real money.
Blockers can be pieces of software you can download onto your computer or laptop, and they can be apps that can be downloaded onto smartphones or tablets. Whatever format they come in, they work in pretty much the same way.
Card blocking
Many banks are now working to help customers restrict their spending on gambling by offering a selection of gambling blocking solutions, with some banks allowing customers to 'turn off' payments to certain types of retailer, including gambling services.
While each bank will operate in their own way, the fundamentals of what they offer remain the same. If this sounds like something that could work for you, it's a good idea to get in touch with your bank to have a conversation about the types of services they can offer you.
Services and support
It's important to remember that there are plenty of ways to get help if you think you might have a gambling problem beyond the options we listed above.
The help out there isn't limited to self-exclusion from bookmakers, and below you can find a list of some useful links where you can discover more information about problem gambling and where to find help if you need it.
Many of these include excellent tips for coping with a gambling problem, with one excellent option being gamcare's self-help workbook.
https://www.begambleaware.org/
https://www.gamblingcommission.gov.uk/for-the-public/Safer-gambling
https://www.betknowmoreuk.org/