As third-placed Atalanta toiled to a draw at Verona, you'd be forgiven for thinking that Serie A was a closed shop. After all, there's a 12 point gap between fourth and fifth, while la Dea have been the best team since the restart but still trail Juventus by seven points.
However, there is still something which could provoke a Carlo Ancelotti-like eyebrow raise. Inter Milan head to Roma tonight six points off top spot. They have the chance to move within three, piling the pressure onto a Juventus side who play on Monday night.
The champions are next in action when they meet a fourth-placed Lazio side who could move five-points behind them with a win. That isn't out of the question. Juve's last three games have seen them take just two points and concede nine goals. Could this entertaining restart take the drama down to the wire?
For all of our latest news and analysis of Italy's top flight, see our Serie A predictions page
Ronaldo inspires record rush for golden boot
Serie A has been the to-go league for goals since the restart. Ahead of this weekend's games, we were seeing an average of 3.3 goals per game. That wide-open return has inspired the title-talk at the top of the table. It has also played a part in igniting the fight for the golden boot, with Cristiano Ronaldo hitting form.
The Capocannonaire battle is the highest-scoring since the 1950s, having seen Ronaldo cut the gap with some great form since the restart. Ciro Immobile hit 25 goals in his first 22 games, while he's got 29 for the season. Ronaldo is one behind with 28 after scoring seven since the restart. That's left the Portuguese as the favourite to top the scoring charts.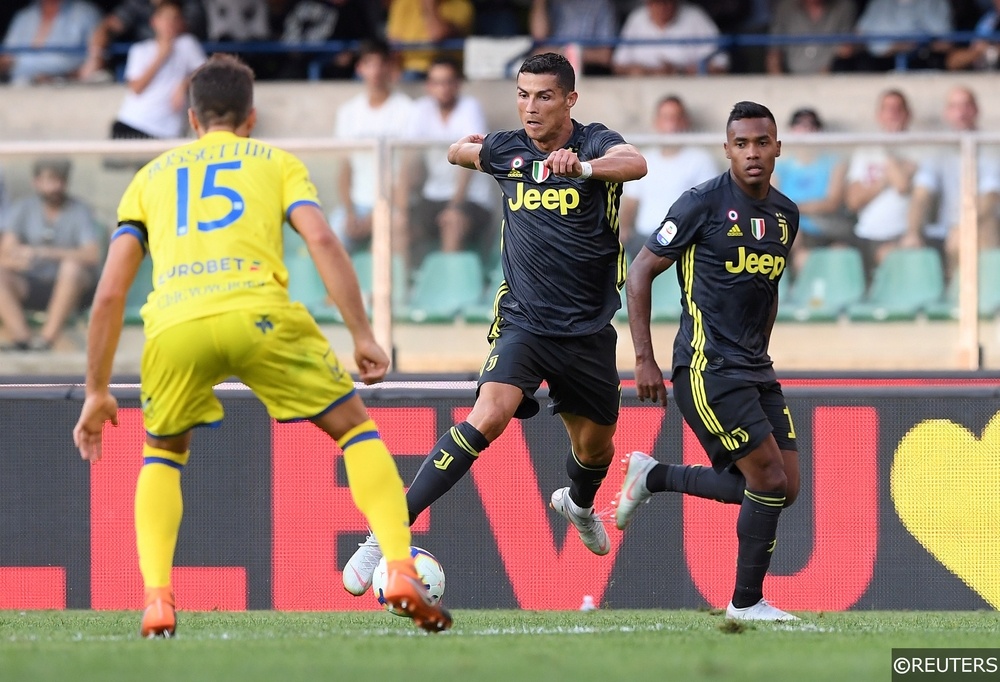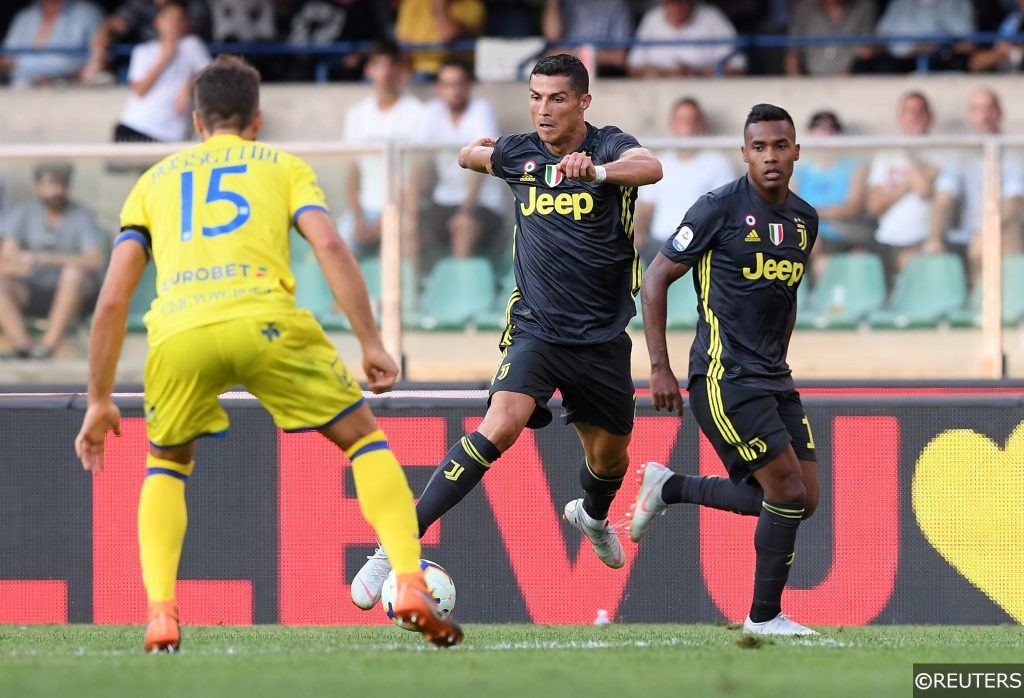 Ronaldo vs Immobile in Turin shootout
Italy's two leading men in the golden boot race clash on Monday night when Juventus head to Lazio. That encounter could well be the point when Ronaldo matches the Italian forward, given that the Portuguese has scored in 17 of his last 19 league appearances.
However, could this be the clash which sparks Lazio and Immobile back into life? The Biancocelesti have struggled in recent weeks after their title hopes faded, which has prevented them from rivalling Juve going into this showdown.
Lazio have hurt Juventus already this season, winning 3-1 in the reverse fixture in Rome. They beat the champions in the Super Cup in December by the same scoreline. That was the first time they denied Maurizio Sarri silverware, but with no home crowd supporting a justifiably nervy Juventus side the Biancocelesti could blow the season wide open.
Don't forget to check our Juventus vs Lazio predictions
Do the challengers have a chance?
Of course, for Juve to lose the lead they need some credible challengers behind them. Atalanta seem to be out of the picture, despite picking up 23 points from 27 since the restart. They'd need Juve to lose to Lazio and then slip up in three of their last four games, which looks unlikely.
Lazio would need another two Juve defeats in the run-in even if they win in Turin. However, Inter could yet make it competitive. While their poor head to head record against Juve means the gap is effectively four points, they'd be close enough to put pressure onto a Juve side who might not be dealing with this pressure. However, the Nerazzurri will need to navigate their own tricky run-in to stand a chance.
See what's ahead for Antonio Conte's side in our Roma vs Inter Milan predictions
Inter remaining fixtures: Roma (A), Fiorentina (H), Genoa (A), Napoli (H), Atalanta (A)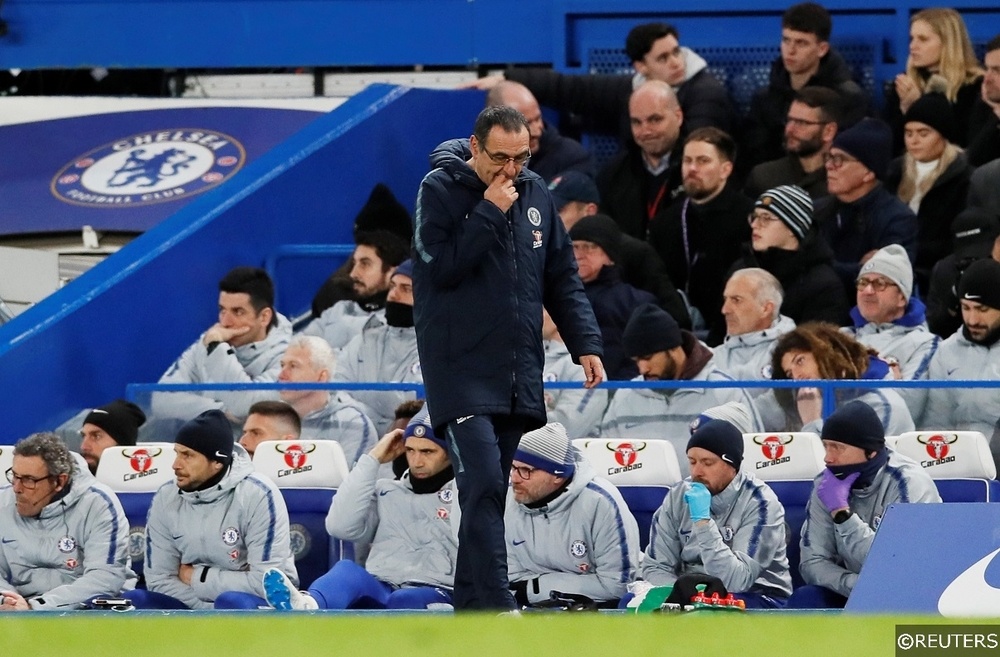 Test of Sarri's credentials
It's said that Chelsea's Europa League win earned Sarri the Juventus job, as that was his first piece of major silverware. The former Juventus boss will see this season's Serie A title in the same way, as it will let him keep his gig in Turin.
His spell in England wasn't without issues, which led to many questioning his appointment. It made sense when seen as part of a patient project, but Juve never saw the title slipping this term. It would be hard for the manager who let an eight-year title-winning streak end to continue his rebuilding job. Given that Sarri is coming under pressure to prove himself as his team face the potential end of a winning legacy, it must be hard for the Old Lady to avoid nerves.
Juventus remaining fixtures: Lazio (H), Udinese (A), Sampdoria (H), Cagliari (A), Roma (H)
Everything on the line against Lazio
Ultimately, the Lazio clash is the decider for the champions. It would be a big statement from the champions and would ease any pressure on them. However, if their three-game winless run turns into four, then questions will be asked about Sarri's hopes of staying in the job.
It's a fascinating plotline that Sarri has to prove himself against a Lazio side who have dismantled them twice this season. Having lost the Coppa Italia final last month, the Juve boss is in need of a big victory ahead of next month's Champions League campaign. They're seen as Italy's third-strongest side left in that competition, a huge fall from grace given they signed Ronaldo to win the biggest prize.
While neither side look their best, the stakes here are huge. It's not just the title and the golden boot on the line, it will decide what direction Juventus are going in – and if Sarri is going with them. If that's not enough to convince you to watch the league's top scorers clash in a high-scoring restart, then nothing will.
---
More FST News
Top 10 FA Cup semi final goals of the modern era
Road to the final paved as Champions League and Europa League draws confirmed
Betting behind closed doors: How lockdown has changed football