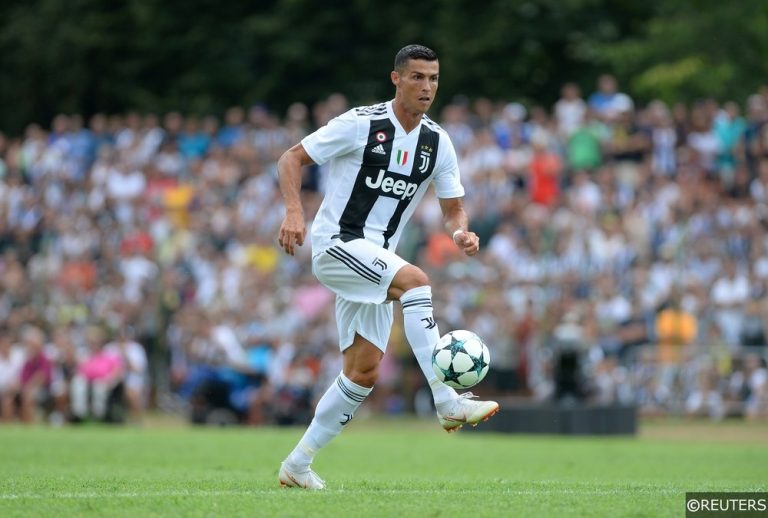 November 21, 2018
Show Bio
Before becoming a Sports Journalist for Free Super Tips, Aaron spent three years studying Sports Journalism at the University of Sunderland while taking in the Black Cats' 'glory years' under Martin O'Neill. Now back in Northern Ireland he turns niche stats into predictions for FST, while he's one of the few people on this island who is equally comfortable at Windsor Park and the Aviva.
With almost a third of the Serie A campaign behind us, the international break brings a chance to look back at the results so far. For a league with a routine winner every year, Italy has thrown up a few surprises this term. On top of that, it's been a stellar year for Serie A in Europe so far, especially the Champions League.
With a break in the campaign, we're looking back at the winners and losers of the campaign so far. We're praising the success stories, and honing in on people and players who are struggling under the weight of expectation. Here's our list of winners and losers in Serie A so far.
Also See: Latest Serie A Betting Tips
Winners
Juventus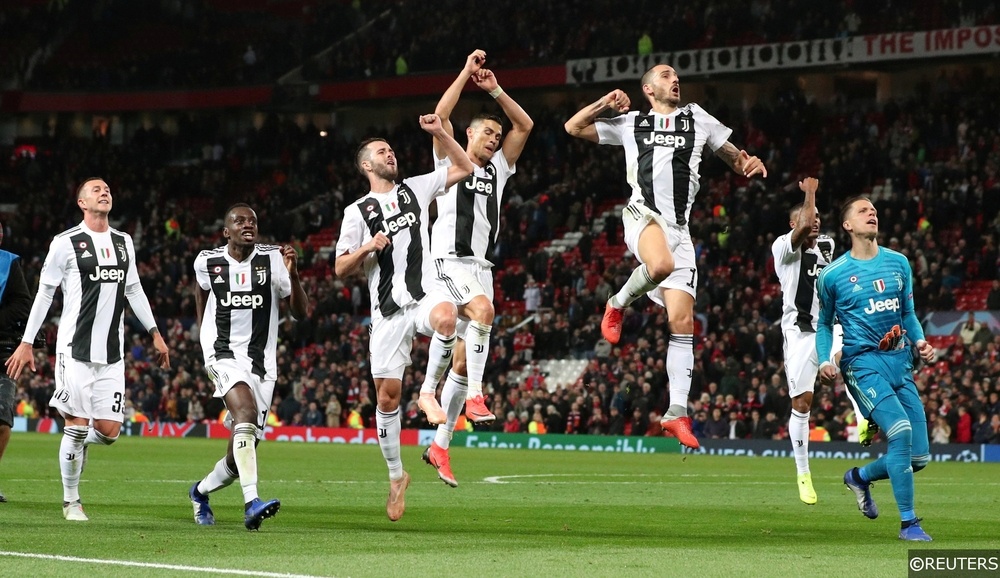 Let's start with an easy one. It's hard to remember a time when Juventus weren't the biggest winners in Italian football. They have started their chase for an eighth straight domestic title in style this season. In truth, their challengers looked out of the running before anyone kicked a ball, with the signing of Cristiano Ronaldo adding to the gulf between the champions and the rest.
Juve have started the season by winning 11 of their 12 matches in the league. It's a record for an Italian side, and they have a six point gap at the top of the table as a result. Going all the way in Serie A seems likely, but they have bigger ambitions this time around. The Champions League title is something they crave, and three wins from four in Europe have left them among the favourites to win it.
Carlo Ancelotti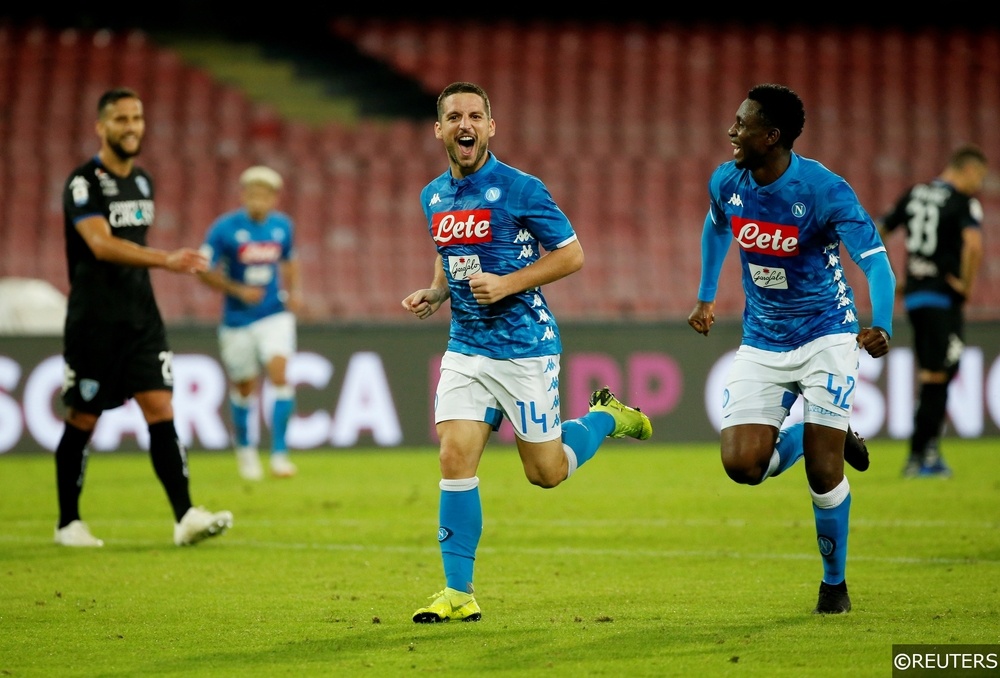 While Cristiano Ronaldo was the big arrival in Italy, at one point that was Carlo Ancelotti. It was recently reported that his return to Italy was agreed in March, a month before Napoli won at Juventus. Despite that win in Turin Napoli were unable to pinch the league title. Ancelotti's arrival at the San Paolo might not turn them into champions, but he's arguably improved a side who were fantastic last season.
The Partenopei sit in second, aiming for another title tilt. Their long term future is looking good, as Ancelotti has been more proactive in Naples than Munich. Instead of sitting on the side he inherited, he's moved them to a dynamic 4-4-2 system. Ancelotti will have money to spend in January, especially if they continue their Champions League progress. The three-time Champions League winner has Napoli on course for the last 16, at the expense of former club PSG. So far, it's hard to criticise his return to Italian football.
Krzysztof Piatek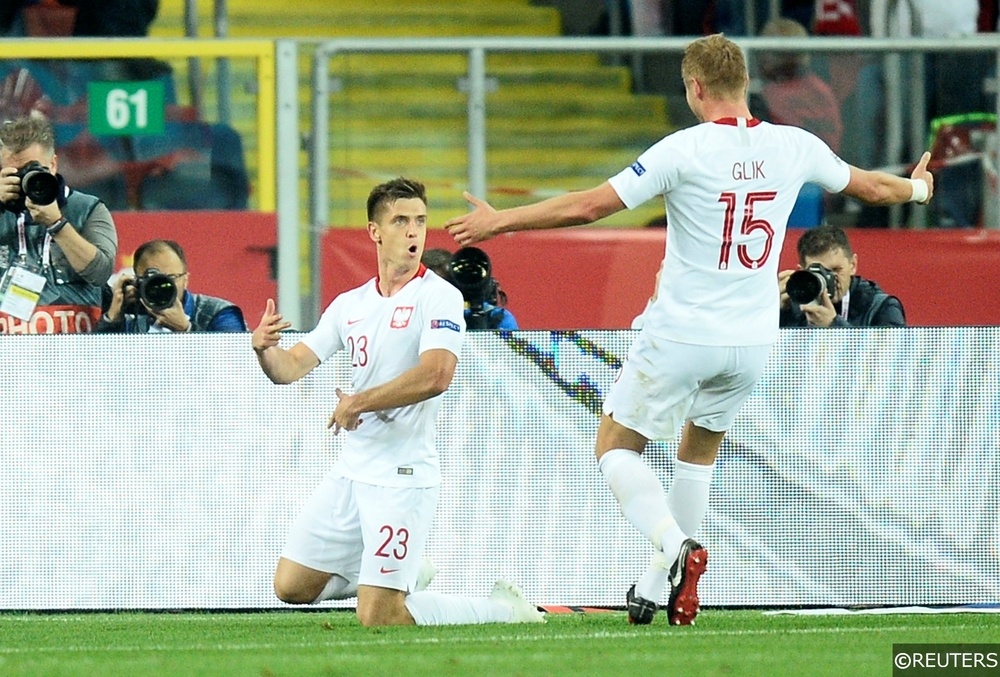 There's a bit of a change in pace, as we go from £100million Ronaldo and £5.2million a year Ancelotti to Krzysztof Piatek. The forward signed for Genoa in a £3.5million deal this summer, but he's arguably worth 10 times that amount now. He made a blistering start to his Italian career, with four goals in his debut in the Coppa Italia. Since then, he's made waves in Serie A.
He has already scored nine league goals this season, making him the top scorer ahead of Ronaldo. The striker has earned his first cap for Poland thanks to that form, and he's scored for them too. He's caught more than the attention of his country, with Barcelona being linked with a move for the striker. Napoli have already reportedly shown interest, and with money to spend in January he could make a switch to the San Paolo.
Inter Milan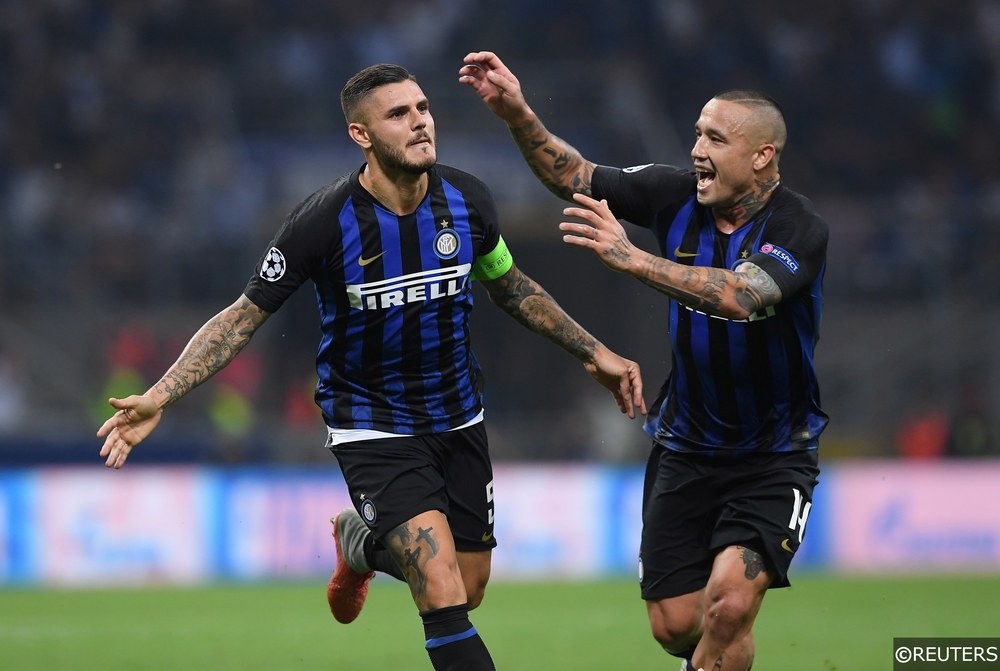 If we're going to see a challenge to Juventus in the coming years, Inter Milan are the most likely candidate. Carlo Ancelotti has improved Napoli, but he lacks the budget of Inter. The Nerazzurri are on their way back to the top, and they've built on last season's fourth place finish in wonderful fashion. They're up to third after a seven game winning run, while they've made excellent signings.
Luciano Spalletti's side have clearly closed the gap on the champions, and they're in fine form in the Champions League. They are second with two games to go, boosting Italy's position in Europe. Inter's revenue should be boosted by Champions League football, and they'll hope to continue their rise.
Honourable Mentions
We do have to give a little praise to some over performers this term. Sassuolo are flying high in seventh, and they finally seem back on track. Their fairytale rise hit troubled water in recent seasons, but they're back fighting for Europe. Speaking of comebacks, Parma have been an excellent addition to Serie A, following their phoenix-like rise. They're 11th in the table after promotion and set for a solid campaign.
Losers
Gennaro Gattuso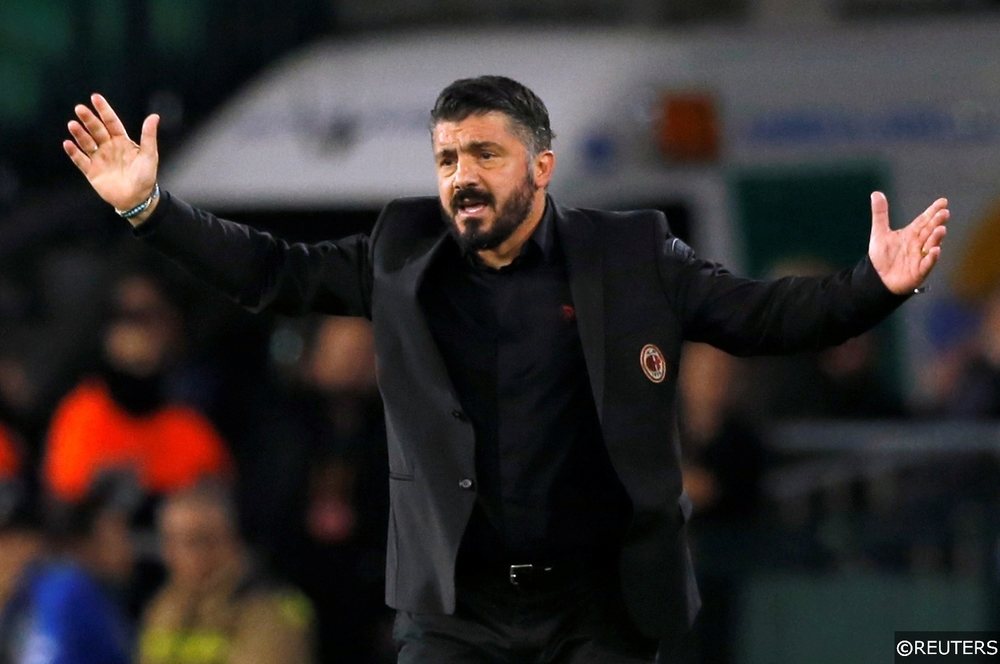 This does feel slightly hard on the AC Milan boss, and it's certainly not something we'd say to his face. On the plus side, it's not entirely based around his performance as the Rossoneri manager, but there have been some problems. The main one is that they're fifth, when fourth was the minimum requirement for the former midfielder. He needs to guide Milan back into the Champions League, or the club will need a serious shake-up.
That's obviously led to some panic behind the scenes. Arsene Wenger is being linked to take Gattuso's job, as has Gian Piero Gasperini. Both managers rejected the claims, but it feels like Milan are sounding out replacements at least. That wouldn't be entirely surprising, given Milan's situation. Gattuso can't settle on a formation or style of play, while he's not exactly got the best out of Gonzalo Higuain. With a growing injury list adding to his problems, things aren't panning out for Rino.
Roma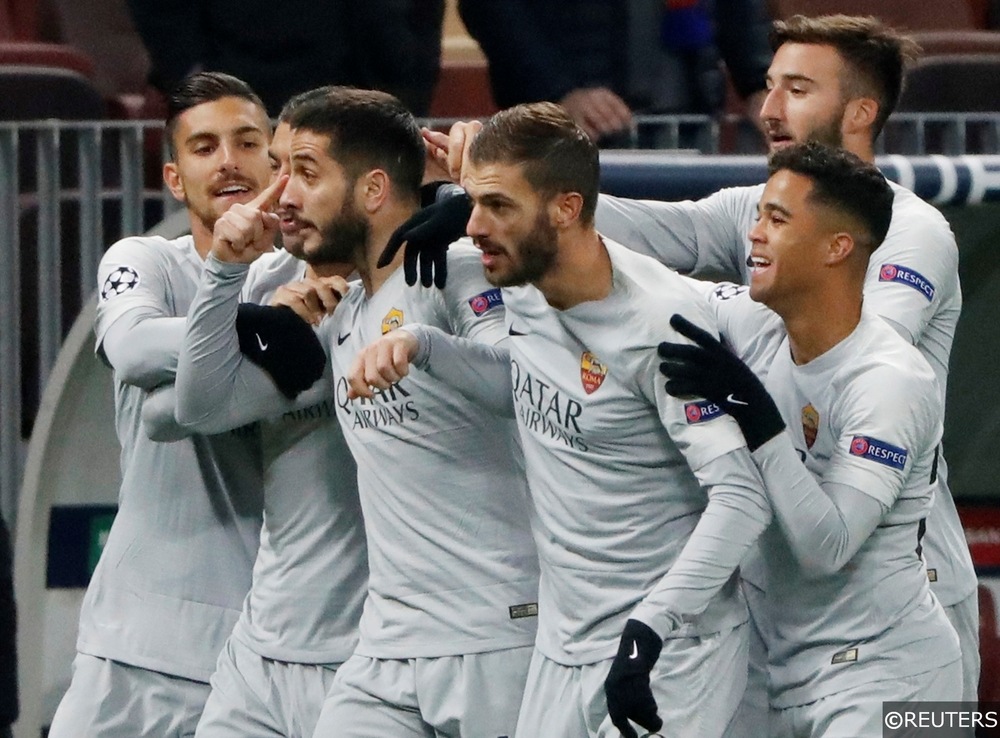 AC Milan are struggling, and a place below them sit Roma. The side who finished third last season are struggling to repeat that after an inconsistent campaign. Setbacks like their 2-0 home defeat by SPAL have left them off the pace in the top four chase. That comes after a busy transfer window which brought exciting young talent to the Stadio Olimpico.
It wasn't been all bad, as Roma are on the verge of qualifying in the Champions League. However, they don't seem capable of repeating their semi-final run in that competition last season. The most disappointing thing is that they don't seem to have built anything off the back of that run. Eusebio Di Francesco is presiding over a team who lack consistency, and seem to be in need of time to mature.
Gian Piero Ventura
It feels almost harsh to be kicking Gian Piero Ventura yet again. The manager has been the recipient of jokes and anger over the last year, but a calamitous month has only added to that. He made a dramatic return to Serie A back in October, less than a year on from losing the Italy job. However, as we hit the anniversary of the Azzurri's World Cup qualifying exit, Ventura was packing his bags and leaving Verona.
He was in charge for just four games, during which is his picked up one point. Having joined the club when they were on -1 point following a penalty earlier this season, the draw in their last game should have been a landmark. Despite that, Ventura marched into the dressing room after they ended their losing streak, and announced to the players that he was out.
Having told the players that he was going, Chievo made the odd decision to try and keep him. The whole scenario was an incredible way for Ventura to walk away from the game, 12 months after another calamitous exit.