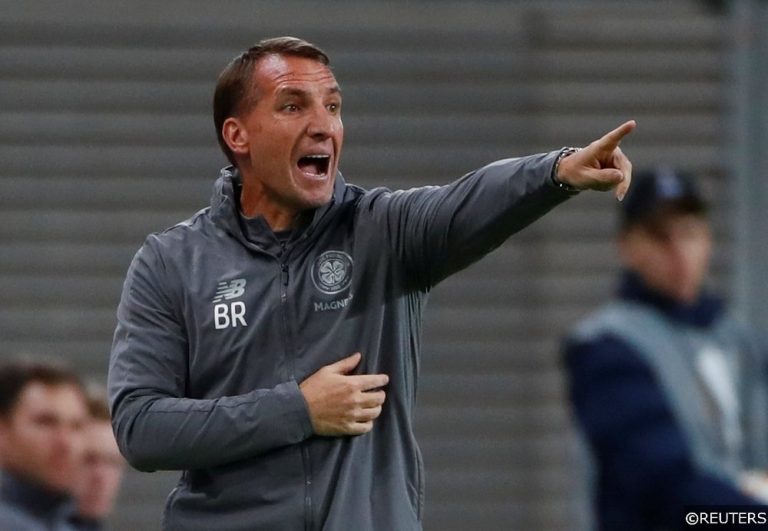 This new deal will see Sky Sports strip BT Sports of all their current rights and they will show up to 48 games a season for the next 5 years. Sky's deal also includes the Premiership and Championship play-off matches, and they will also offer all the highlights of each Premiership game, regardless of whether or not it's televised.
BT Sport had also lost the rights to the Betfred League Cup earlier on in the month, which went to Premier Sports. Premier Sports' deal is worth £20million and will last six years, which is the same season that Sky's deal ends with the SPFL. Premier's deal will include between 12 and 16 broadcasted games a season, as well as their respective highlights.
The reasons for the deal could be infinite, but there are two key factors that will have contributed to Sky's decision to duke it out with BT Sports for these TV rights.
SPFL@SkySports will be the only place to see live Scottish Premiership action from 2020, after agreeing a new 5-year deal with the SPFL.

Up to 48 live Ladbrokes Premiership matches as well as the nail-biting Premiership/Championship Play-offs.

Read: https://t.co/U3Ky5Mci5e pic.twitter.com/rcja20q60y

— Sky Sports Scotland (@ScotlandSky) November 19, 2018
A sudden surge in better quality sides
While Aberdeen may have been the best team in Scotland- aside from Celtic- since Derek McInnes took over in 2013, and in the absence of Rangers, other teams have also stepped into the spotlight. Both Hibs and Hearts seem to have been reborn in recent seasons since their respective stints in the Championship a couple of years ago, and the sides have been impressing after gaining promotion. Hearts are currently challenging Celtic for the league title, while Hibs had been closely chasing their city rivals, as well as enjoying a few rounds of European football earlier on in the season before being knocked out during the qualifiers. Steve Clarke's Kilmarnock have also been doing extremely well since he took over at the club, which you can read more about here. Rangers have also attracted a lot of viewers to the league as a whole, as the Gerrard effect is in full swing.
A drained BT Sport
BT Sport, the other competitor for the Scottish Premiership rights, tried and failed to secure the deal that would have seen them take the same amount of games as Sky Sports. However, the sum of money that BT were offering was vastly inferior to Sky's, and that's all down to the former securing Champions League coverage until 2021 for £1.2bn back in March 2017.
Read all of our Scottish Premiership match previews, betting tips and predictions here
BT have had the Scottish rights since 2013, which they secured in the midst of Setanta Sport's collapse. However, the company decided to pursue a bigger and more worthwhile deal that is Europe's biggest competition, and the sheer amount of cash they forked out on it meant that retaining all the rights to the Scottish Premiership was virtually impossible.
The reality
At the end of the day, money talks, and with more money, more funds for Scottish teams.  SPFL chief executive Neil Doncaster said: "Every single deal is a major increase on our current contracts. Taken together, these deals represent the largest ever injection of broadcast investment since the SPL was founded over 20 years ago".
📺 SPFL announce TV deals.

See full details here 👇https://t.co/iY2kl50JdN pic.twitter.com/5TKelJP3lC

— SPFL (@spfl) November 19, 2018
The chief executive isn't wrong: more money is better. But that doesn't take away the fact that BT Sport had a really good thing going for them in Scotland. They boast a full plethora of great presenters, who all work really well on-screen when paired together, such as Chris Sutton or Ally McCoist.
Of course, BT's presenters boast a large pool of Scottish football knowledge to draw from, but that's not all they were able to convey to the viewers. The entertainment value they provided whilst on air was and still is unrivalled, and the aforementioned Sutton and McCoist continually proved just that. Despite playing (and in McCoist's case managing too) on either side of the Old Firm, they are professional enough to have proper discussions on both sides, as well as voicing their opinions on the rest of the teams in the league.
Conclusions
The public opinion on BT Sports' coverage is well-known, and the fans positively love the work they put into the Scottish Premiership. However, many can't say the same for Sky, as they often come under fire for their supposed lack of effort to provide decent coverage of Scottish games.
Just to say thanks for all the nice messages regarding the BT Sport coverage… suffice to say we are disappointed to miss out on the next rights package… we will carry on giving our very best to the Scottish game for the next 18 months⚽️Thanks again👍

— Chris Sutton (@chris_sutton73) November 19, 2018
A recurring pundit that often gets blasted on social media is Kilmarnock's Kris Boyd, who is infamous amongst Celtic fans for saying that there was a "divide" in the dressing room, hence their lacklustre performances (this would turn out to be untrue). Much like Boyd, ex-Celtic player Kris Commons has also stated some similar opinions on his old club, for which he was still playing for not three years ago. Sky also have a knack of not even displaying the correct information about a specific match, and it's not uncommon of them to mix up club badges or the venues a game is supposed to take place.
Sky would do well to bring in BT's pundits, and it would be a good investment to ensure that the Scottish football fans buy into what they're offering. Failure to do so could potentially harm them on the long run, as the fans would be less keen on putting up with them- especially knowing that they don't always gives 100% for the fixtures they currently feature.
Follow Free Super Tips on Twitter to stay up to date with our daily tips and predictions or browse more football content on our website: