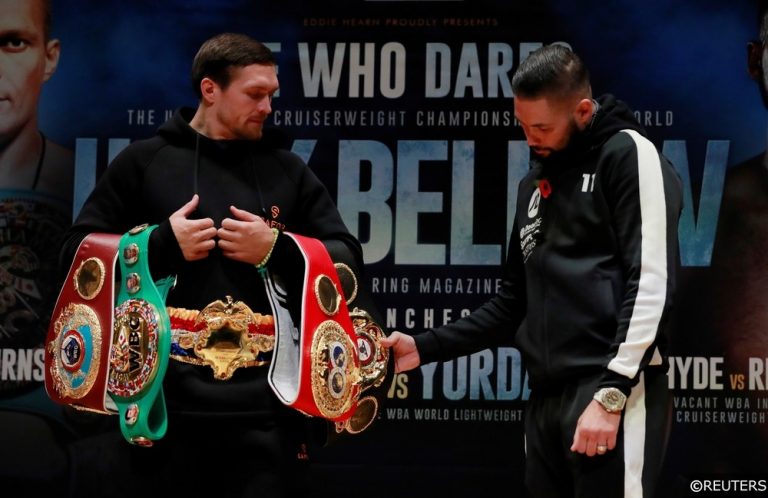 Tony Bellew vs Oleksandr Usyk free bets and best bookmaker special offers for the big fight on Saturday night. If you want a bet on the fight why not claim a betting offer? Make sure you get the most value for what is most likely to be The Bomber's last fight.
Tony Bellew vs Oleksandr Usyk Free Bets
A great offer from 888sport if you want some free bets to use on any sport plus a £10 free bet on the fight.
We have over £950 in free bets for you to claim on the fight if you already have an 888sport account. It's updated daily with brand new free bets from new bookmakers so don't miss out.
Tony Bellew vs Oleksandr Usyk Special Offers
You probably don't have an account with Mansion already so snap this offer up if you want some huge odds on either fighter.
If you're a fan of The Bomber and fancy him to pull yet another upset at huge odds then claim one of these special offers below from two of the UK's biggest bookmakers.
Want some betting tips on the fight to back with your free bet? Check out our Bellew vs Usyk predictions before you put your money down!
You might fancy putting the big fight in a double with a bet on The Bomber's beloved Everton. Why not take a look at our Chelsea vs Everton predictions for Sunday's Premier League clash.