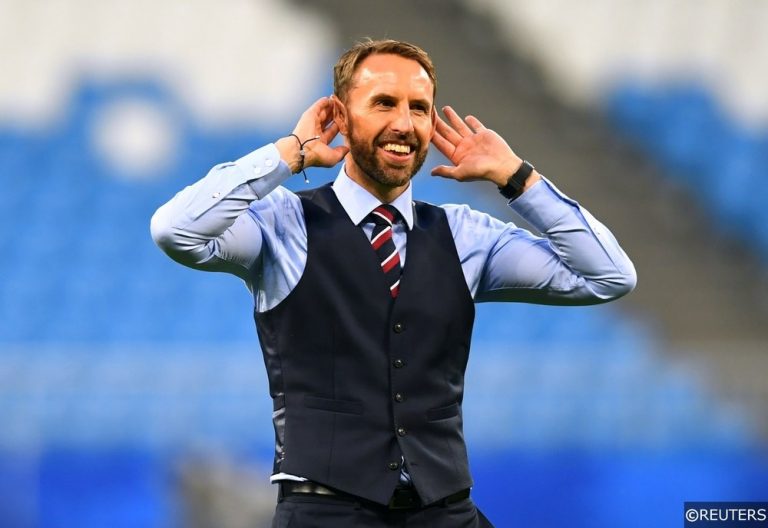 Simon Winter
@simonjwinter
November 21, 2018
Show Bio
Born in the south east of Ireland, Simon put his life-long love of football to good use when he started a successful independent blog in 2010. That opened up an alternative route to a career in journalism, and having had work published across a number of sites and publications, Simon joined the staff at Spotlight Sports Group in 2018.
The Group Stage of the inaugural UEFA Nations League came to a close in dramatic style this week.
The new competition has been heavily criticised since its inception, and even though UEFA have undoubtedly sharpened the edges of what were all too often, extremely mundane mid-season international breaks, we'll be all too happy to welcome the return of top level domestic action. Keep up to date with all our club football predictions, match previews and betting tips here.
After the final round of Nations League fixtures, Germany, Iceland, Poland and beaten World Cup Finalists Croatia were relegated from League A, while Ukraine, Sweden, Denmark and Bosnia Herzegovina were promoted from the league below to replace them.
All manner of positional reshuffles and permutation shifts also took place right down through the Nations League period in a thrilling final week of international highs and lows.
Let's take a look back at some of that action in our special feature: UEFA Nations League – The Week in Quotes:
"We have to enjoy it and give it our best shot as I am sure we have it in us to beat England."
"It was a great match. Five goals, a rollercoaster and in the end, we deserved to win. The lads went all out for a win, they all went forward in the dying minutes and the gamble paid off handsomely."
"The best of this new-look team is yet to come."
Manager Zlatko Dalić after Croatia's dramatic 3-2 win against Spain on November 15th in UEFA Nations League Group A
"It was a great second half from both teams. We were better in the first half and we deserved more. Under no circumstances did we deserve to lose."
"I really liked the team in the second half, we turned the game around twice. They were fortunate in the last minute when they were desperate, giving everything."
"We did enough in the second half to win the game, but they caught us on the counter-attack. I'm fairly happy with the game. There are areas for improvement but I don't think we deserved to lose."
Spain Manager Luis Enrique after his team's 2-3 loss in Croatia
"I did not expect that we would be the better team for ninety minutes."
"I also did not expect to be able to read the whole match so well. I am proud of this mature performance against France."
"This is a huge step. We talk about it every time, that next step. Now we have seen a match in which we, even against an opponent like France, start well and hold on to the end. "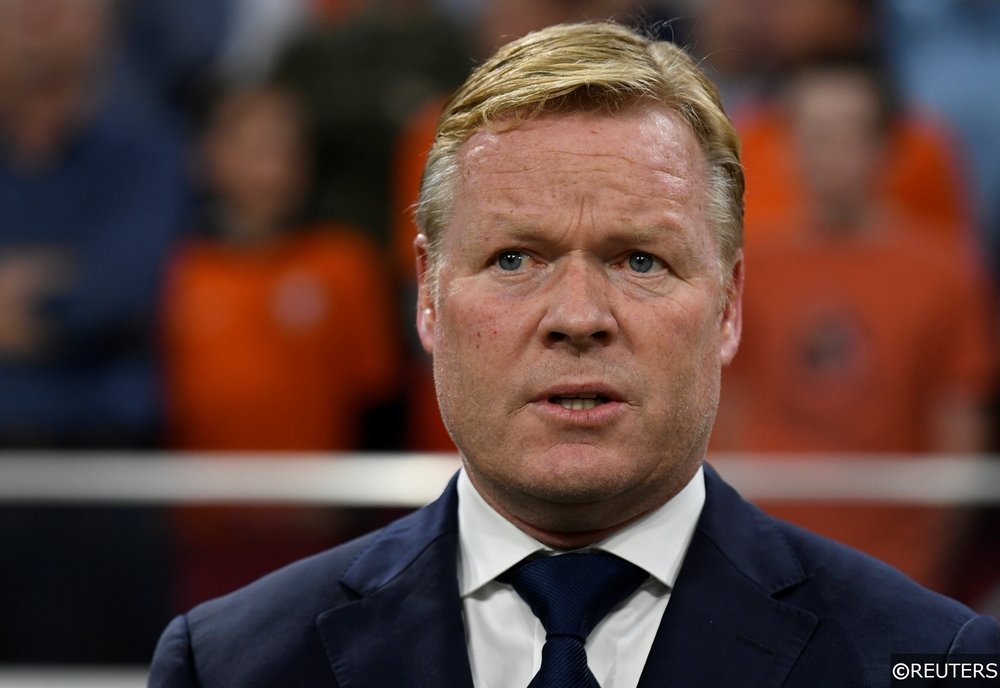 Netherlands Manager Ronald Koeman after his team's fantastic 2-0 win against world champions France on November 16th.
"I am a little disappointed with the result. When I see the whole season, I have seen more positive than negative"
"In the end we were punished, that is of course bitter. It was clear that Holland throws everything forward. That's the price you sometimes have to pay because we have a young team.
"We have to learn to bring a 2-0 home. These are empirical values that still have to be collected."
Joachim Low after Germany threw a 2-goal lead away at home to the Netherlands on Monday.
"I think the most pleasing thing of the year has been the connection with the fans and being able to share brilliant experiences with them."
"Today was brilliant – I can't remember the new Wembley like that. We have exciting players that give them excitement."
"We were by far the better team in the first half and we came back from a soft goal. If you're going to win a game that's the way you want to win."
"We were playing against a very, very good side. To keep the ball, use the ball and create chances was very pleasing. And you have to keep calm – when you think the chances have gone then you have to keep believing."
Gareth Southgate after England's dramatic 2-1 win against Croatia on November 18th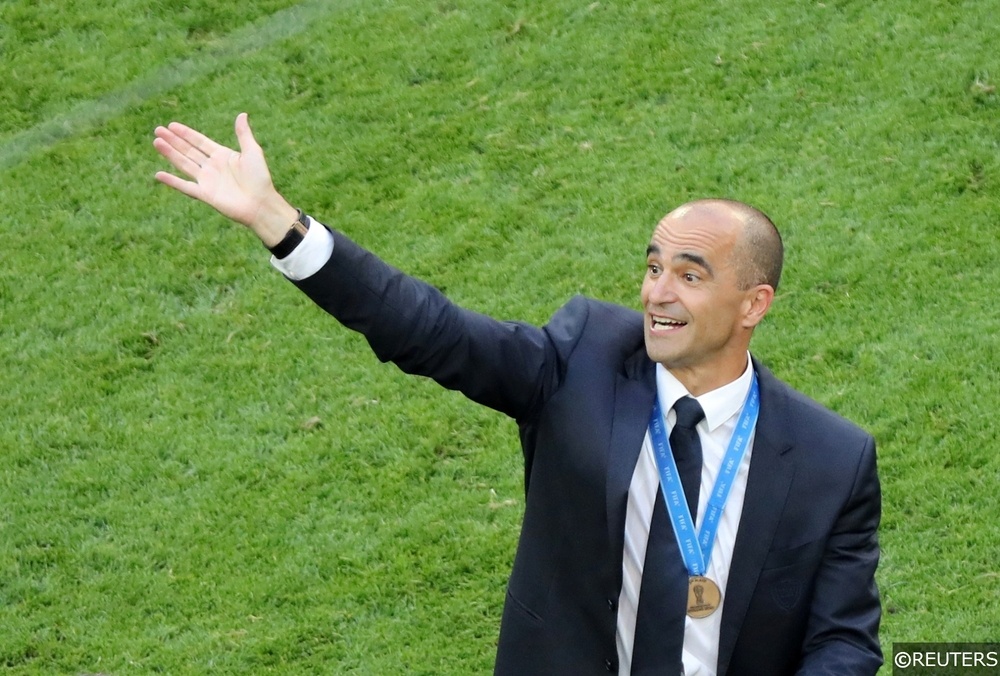 "Arrogance? No, we were surprised on counter-attacks, we forgot to defend well."
"It's very difficult to give an explanation. We started well, then at a certain point, Switzerland had nothing to lose."
"We gave them opportunities to come back in the game. We must come out stronger, try to understand what we have done wrong. It is all the more painful that we had started very well."
Roberto Martinez after Belgium's harrowing 2-5 loss in Switzerland on November 18th
Read More: 5 Key Issues for Belgium After Nations League Humiliation
"We were very strong defensively, we can try to be a little bit more creative going forward but I thought we were strong and the chances Denmark had probably came of our own doing."
"We did limit them to very few ­chances, the one that hit the post was of our own doing. Richard Keogh got caught in possession at the edge of the penalty area."
I don't remember too many other moments that caused us great concern but of course the idea is that we have to cause concern at the other end."
Martin O'Neill after Ireland had failed to score for their 4th match in a row against Denmark
"I'm so proud of the guys; we answered a lot of questions."
"We were written off and we came through it against adversity. That is an amazing part of your character when you can do that. It's great to get the light at the end of the tunnel."
Alex McLeish after Scotland's 3-2 triumph over Israel
"We got punished at the end. Stuart [Dallas] could have put the ball out of play and the game was over."
"It was a fantastic finish that separates the teams. It is very sickening to lose the game like that."
"There are more positives than negatives. We just have to forget the Nations League was ever invented and be ready to go again in March."
Northern Ireland boss Michael O'Neill after his side lost 2-1 at home to Austria on November 18th
Read More: Key Issues for Northern Ireland After a Terrible 2018