The centre of the park, the engine room, the place where it all happens. The team with the best midfielders tends to win the match, and this raises the all-important question – who are the best midfielders in the world at the moment? 
Before we start, make sure to check out our match predictions for previews and stats on all these midfielders' weekly matches.
Right, let's crack on with our definitive ranking of the best midfielders in the world…
7. Frenkie de Jong (Barcelona)
Age: 22
Nation: Netherlands
Fun fact: De Jong has opted for the no. 21 shirt number throughout his career as a tribute to his grandfather, who was born on the 21st of April.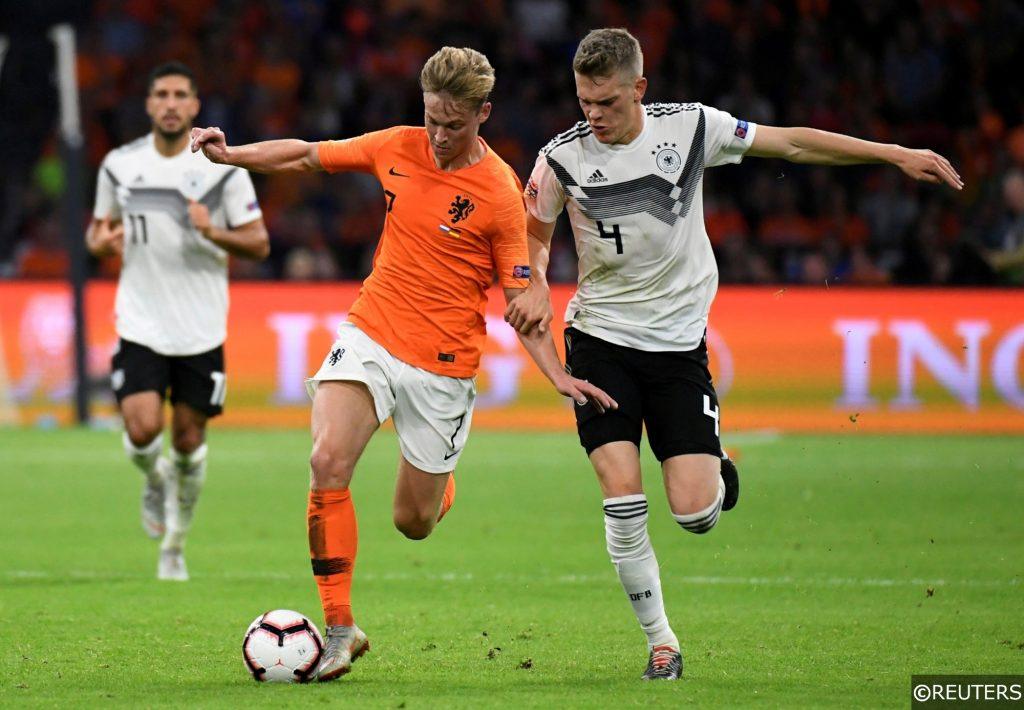 We start with Barcelona star Frenkie de Jong, who, as the youngest player on this list, can expect to rise a few places in the coming years. The Dutchman is known for his astute positional sense and an outstanding ability to direct play from deep. Indeed, he's previously played as a centre-back but is at his best as a defensive midfielder. In his playing style and the fact that he can play both positions, many have likened him to German legend Franz Beckenbauer, who features in our greatest legends of all time. 
De Jong joined Ajax from Willem II in 2015 but didn't become a first team regular for another couple of years, with 2017-18 proving his breakout season. He went on to star in Ajax's barnstorming run to the Champions League semi-finals the following year. He was the heartbeat of the side as they beat the likes of Real Madrid and Juventus in the knock-out rounds, earning the admiration of the rest of Europe along the way.
His move to Barcelona in 2019 was a fitting one, with his ability to keep possession with short passing ideally suited to the Catalan club's traditional style of play. Indeed, club legend Xavi has even remarked that "De Jong is a footballer who can mark an era for Barcelona". Let's see if he does.
6. Paul Pogba (Man Utd)
Age: 26
Nation: France
Fun fact: Pogba has two older twin brothers who are also footballers. While Paul was born in Paris and plays for France, his brothers both play for Guinea, where they were born.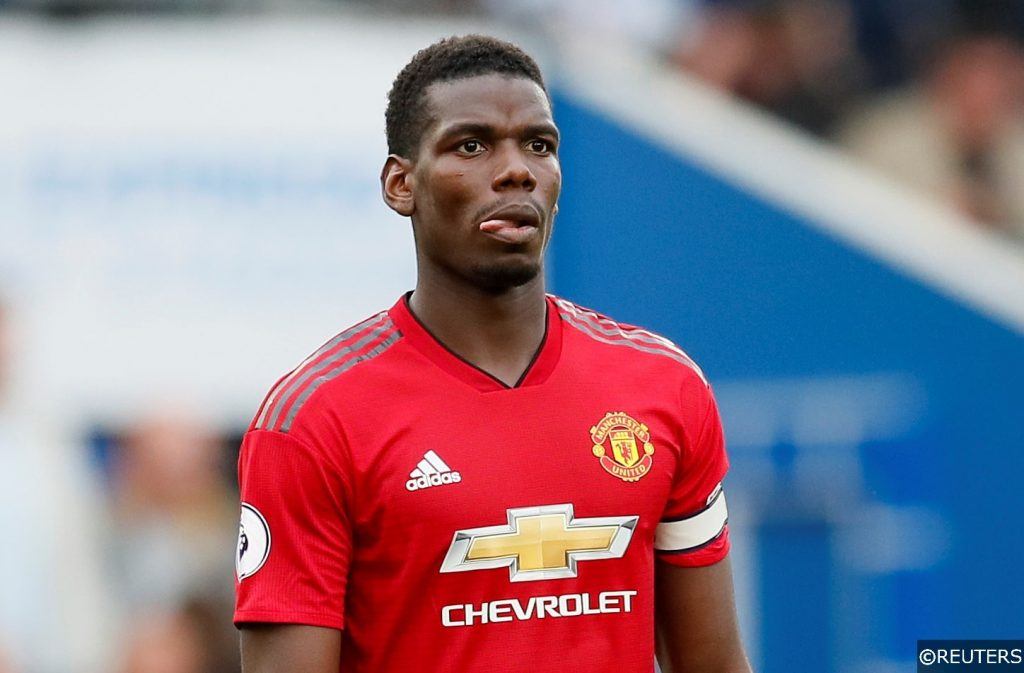 Here comes our first Premier League midfielder. While he will always have his doubters, there's no denying Paul Pogba is an immensely talented footballer. His impressive passing, dribbling and body strength saw him stand out in Manchester United's youth academy, which he joined in 2009. Sir Alex Ferguson quickly saw the youngster's talent and gave him a handful of appearances in the 2011-12 season. 
But Pogba's refusal to sign a new contract and Sir Alex's misgivings over the youngster's attitude saw a rift develop, and a transfer to Juventus followed. Over in Italy the Frenchman developed into one of the best midfielders in the world, and starred as his new side romped to the league title in each of his four years with the club. Pogba raked in the goals and assists along the way, and was handed the club's prestigious no. 10 shirt upon the departure of Carlos Tevez.
But in the summer of 2016 he moved back to Old Trafford for a record-breaking £89 million in one of the century's most sensational transfers. Naturally, expectations were sky-high, and while Pogba has often lived up to his transfer fee, most United supporters would say he's flattered to deceive since his arrival. But patches of red hot form, mixed with consistently outstanding displays for his national side, earn him the right to be on this list.
5. Luka Modric (Real Madrid)
Age: 34
Nation: Croatia
Fun fact: Modric's Balon D'Or win in 2018 broke Cristiano Ronaldo and Lionel Messi's decade-long dominance of the award.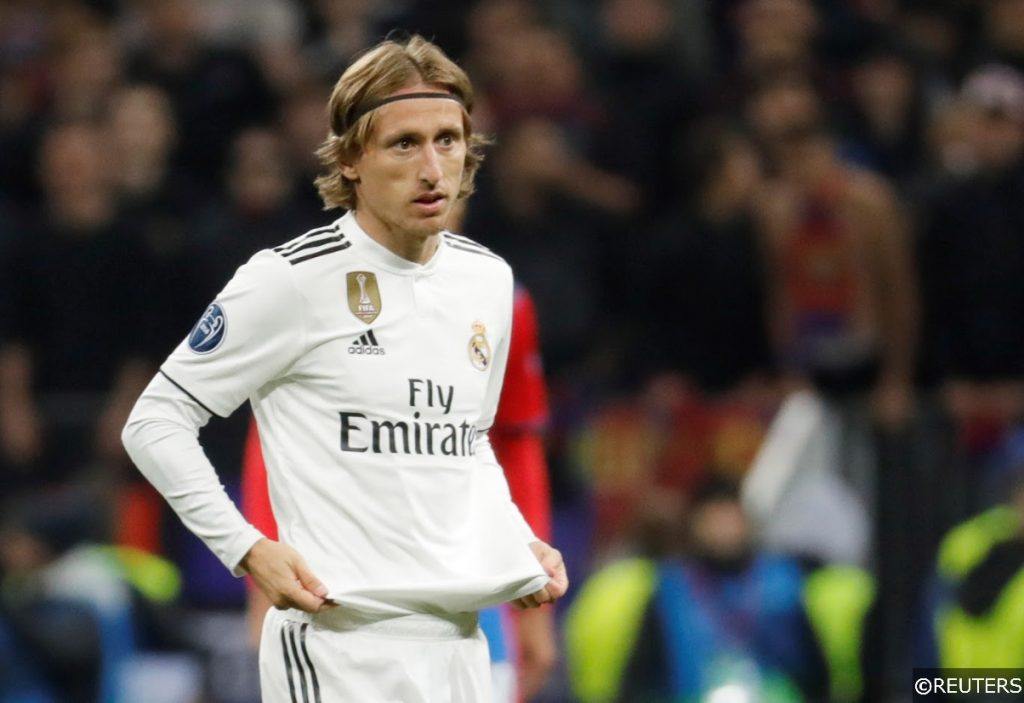 Although he was voted the best player in the world very recently, a slight dip in form has seen Luka Modric drop down the world pecking order. But the Croatian is still a world-class player, as we've seen for over a decade now. Blessed with superb vision and fantastic passing ability, he's also underrated as a defensive midfielder, and is certainly capable of a crunching tackle or two.
England fans' first experience with him came in Euro 2008 qualifying, when he orchestrated an infamous 3-2 win over Steve McClaren's men to deny the Three Lions a place in the tournament. A move to Tottenham followed, where the likes of Modric and Gareth Bale initially struggled, before Harry Redknapp guided the club to two seasons of Champions League football. Fast becoming one of the best midfielders in the Premier League, Real Madrid soon came calling for the Croatian, and he moved to the Spanish capital in 2012. 
The diminutive playmaker again struggled initially but eventually settled to become one of the best midfielders in the world. He's been the bedrock of a period of incredible success in which Los Blancos have racked up three Champions League trophies. Croatia have also benefited hugely from his influence, and he starred as they surged to the World Cup final in 2018.
4. Fabinho (Liverpool)
Age: 26
Nation: Brazil
Fun fact: Fabinho was originally a right-back, and was once dubbed the 'Next Maicon' in his native Brazil.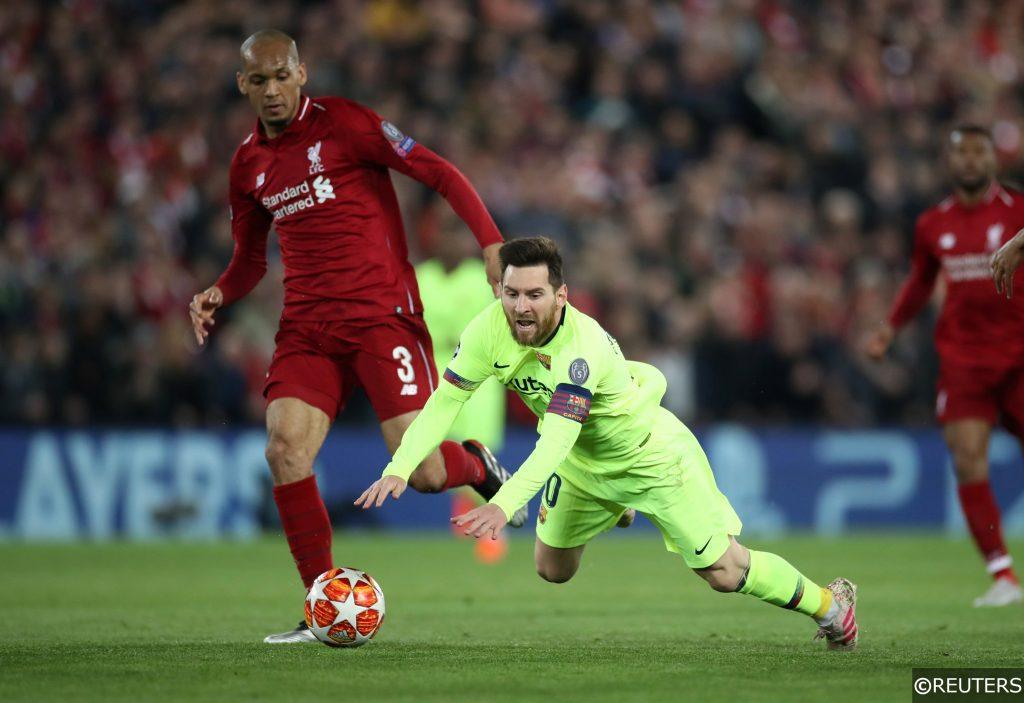 Languid and stylish on the ball but hard-working and tenacious off it, Fabinho has developed into one of the best defensive midfielders around. His performances have been central to Liverpool's outstanding recent seasons under Jurgen Klopp, it is only recently the Brazilian has started receiving the praise he deserves. 
His route to the top has been a strange one, however, having stopped off at Fluminese and Real Madrid early in his career. He was also a crucial member of the Monaco side that famously outplayed and eliminated Manchester City in the 2016-17 Champions League. His performances for the French side attracted the attention of Liverpool, who swooped for the Brazilian in 2018.
Despite an uncertain start at the club, in which he and fellow new signing Naby Keita struggled to get into Klopp's midfield, Fabinho has grown to become one of the best central midfielders in the Premier League. One of his stand-out performances came in the epic Champions League comeback against Barcelona in 2019, in which the Brazilian was central in dominating a Catalan midfield including Sergio Busquets and Ivan Rakitic. 
3. Toni Kroos (Real Madrid)
Age: 29
Nation: Germany
Fun fact: Kroos has a younger brother named Felix who plays for Union Berlin.
A picture of composure, there are few midfielders who give the ball away less than Toni Kroos. The German acts as a metronome for both Real Madrid and Germany, and is the man who all the play flows through. Indeed, his technical prowess makes his lack of pace irrelevant.
Kroos came through the youth ranks at Bayern Munich, but his breakthrough season came in an extremely successful loan spell at Bayer Leverkusen. Four seasons in the Bayern Munich first team followed, during which he established himself as one of the best in the world.
2014 proved to be a turning point in his career, however. Kroos was instrumental in Germany's World Cup triumph and was named man of the match in their famous 7-1 win over Brazil. Real Madrid snapped up the midfielder for a bargain £25 million later that summer. He was crucial in his new club's march to three successive Champions League titles between 2016 and 2018. What a career – and he's still only 29!
2. N'Golo Kante (Chelsea)
Age: 28
Nation: France
Fun fact: Kante drove a modest Mini Hatch, the first car he purchased in England, until 2018 because he found it easy to drive.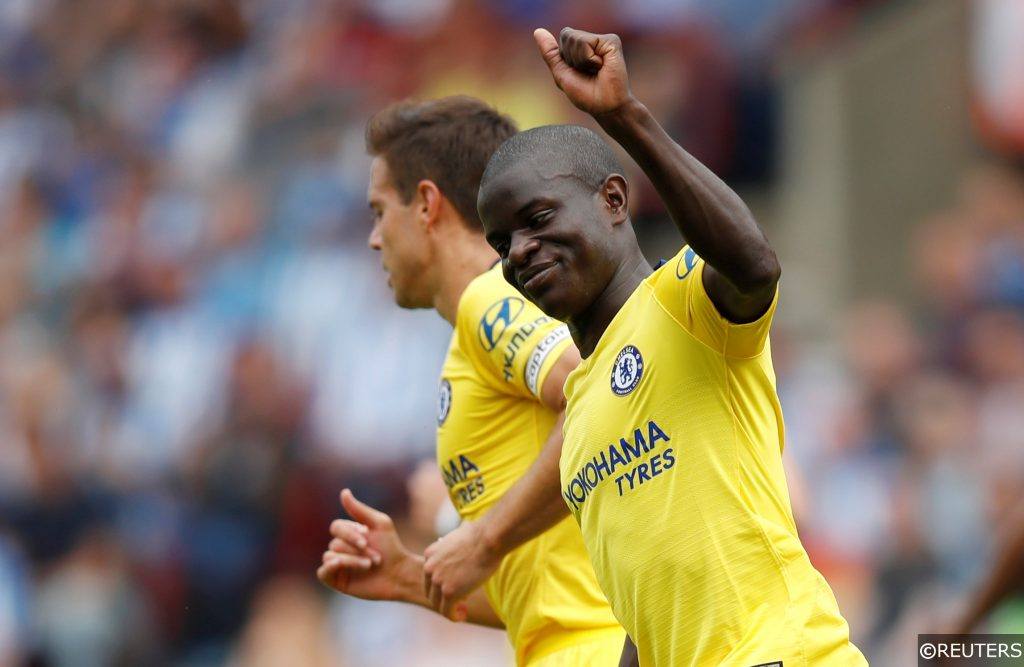 Few expected N'Golo Kante to become one of the best central midfielders in the world when he joined Leicester City from Caen in the summer of 2015. Back then the club were mourning the departure of Esteban Cambiasso, but it's fair to say Kante has more than filled that void. His playing style? Eden Hazard puts it nicely in saying "Sometimes when I'm on the pitch I think I see him twice. One on the left, one on the right. I think we play with twins."
Kante was only at Leicester for one season, but what a season it was. He, alongside the likes of Jamie Vardy and Riyad Mahrez, pulled off one of the greatest sporting miracles of all time when they won the 2015-16 Premier League title. His efforts didn't go unnoticed, and he soon moved to Chelsea.
He's found great success at international level too, and won the 2018 World Cup with Les Bleus.
1. Kevin De Bruyne (Manchester City)
Age: 28
Nation: Belgium
Fun fact: Although born in Belgium, De Bruyne was also eligible to play for Burundi, where his mother was born.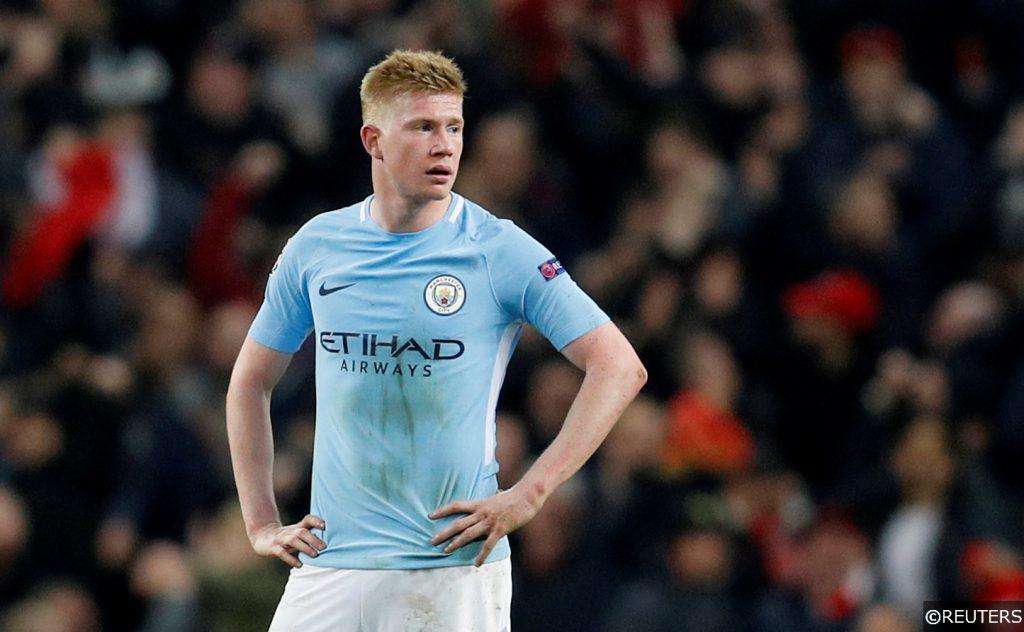 Although he's not the best ginger midfielder of all time (Paul Scholes owns that title), Kevin De Bruyne is the best midfielder in the world at the moment. The Belgian phenomenon has been outstanding for several years now, and is now the complete package. It's not just his passing ability that's second to none, his crossing is ridiculously good too. That, mixed with his vision, makes him the perfect fulcrum for a Pep Guardiola side.
Starting his career at Belgian side Genk, De Bruyne moved to Chelsea in 2012. He was deemed surplus to requirements by manager Jose Mourinho in the middle of the 2013-14 season however, and was moved on to Wolfsburg. It was in Germany that he blew up, and finished the 2014-15 season with an astonishing 27 assists.
It wasn't long before he made the move to Manchester City, where he has become the best midfielder in the world. He's been pivotal in the club's record-breaking pursuits, including reaching 100 points in the 2017-18 season. What's left for this man to achieve? Well, a Champions League medal would be nice, while he and the rest of Belgium's 'Golden Generation' will be looking to win a major tournament before it's too late. Euro 2020 could be their last chance.
Well, that brings our list of the best midfielders in the world to an end. If you can't get enough football, head over to our football predictions for all the latest tips from our experts.
Also in this series:
Who are the 7 Best Strikers in the World Right Now?