Fans always love to claim their team is the best, it's part of football's great tribalism. But the fact is, only one set of supporters is telling the truth. But which club do they belong to? To find out, Free Super Tips has decided to take a look at the 7 most successful clubs in English football history.
Before we start, follow our tips on all these clubs' weekly matches with our Premier League predictions. There truly is no better insight around. Right, let's crack on and discover who the most successful club in England is…
7. Tottenham Hotspur – 24 trophies
Leagues: 2, Cups: 15, Shields & Super Cups: 17
Roll Call 
First Division: 1951, 1961
FA Cup: 1901, 1921, 1961, 1962, 1967, 1981, 1991
League Cup: 1971, 1973, 1999, 2008
Community Shield: 1921, 1951, 1961, 1962, 1967, 1981, 1991
UEFA Cup Winners' Cup: 1963
Europa League: 1972, 1984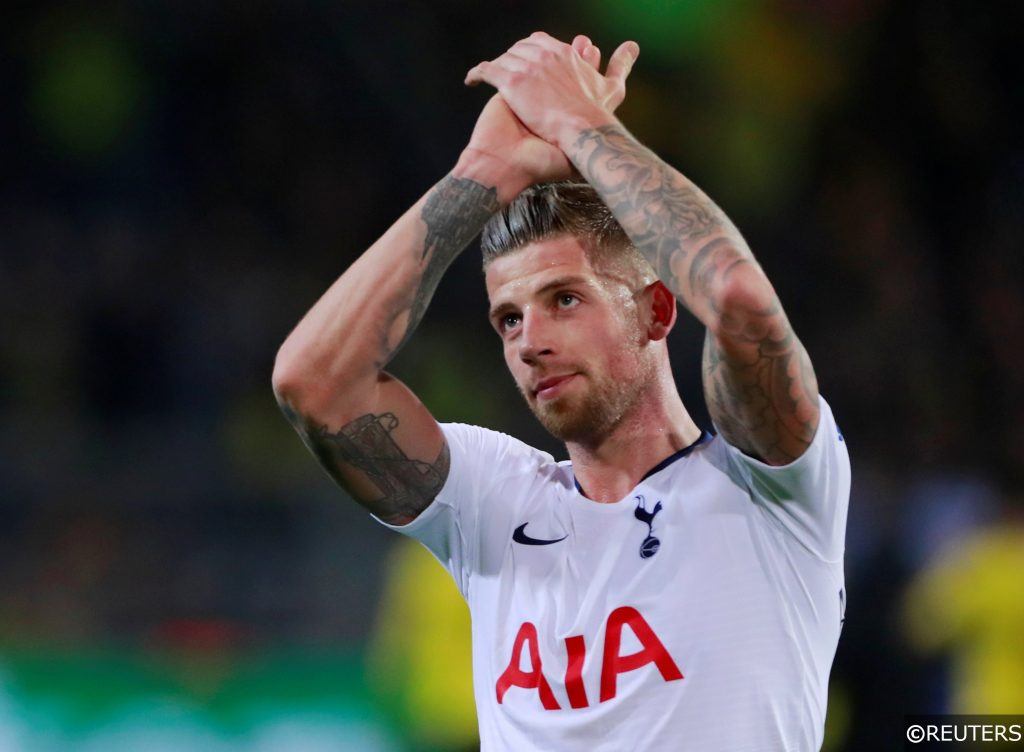 First up are Tottenham Hotspur, who will be enraged to discover they're only London's 3rd most successful club. A quick glance at the roll call and you'll notice an interesting curiosity – the Lilywhites enjoy great success in every year ending with '1'. Is this a sign they'll have great success in 2021? Spurs fans can always dream.
We often hear the likes of Martin Tyler and Clive Tyldesley tell us that Tottenham are a 'cup team', and these statistics would appear to back that up. They have only ever won two league titles, and none since 1961. Recent years have seen some good attempts at breaking that duck, however, with 86 points and a 2nd place finish in 2016-17 the best of these.
As for the FA Cup, their most famous win came over Nottingham Forest in the 1991 final. Then, Terry Venables was manager of a side including Gary Lineker and Paul Gascoigne, and they won 2-1 courtesy of a 94th-minute own goal by opposing defender Des Walker. Tottenham's only trophy of the 21st century came in 2008, when Juande Ramos led the club to a League Cup final win over Chelsea.
Their future success depends largely on whether Jose Mourinho can work his magic on a team currently in need of regeneration, and whether he can keep hold of one of the best strikers in the world in Harry Kane.
6. Everton – 24 trophies
Leagues: 9, Cups: 6, Shields & Super Cups: 9
Roll Call
First Division: 1891, 1915, 1928, 1932, 1939, 1963, 1970, 1985, 1987
FA Cup: 1906, 1933, 1966, 1984, 1995
Community Shield: 1928, 1932, 1963, 1970, 1984, 1985, 1986, 1987, 1995
European Cup Winners' Cup: 1985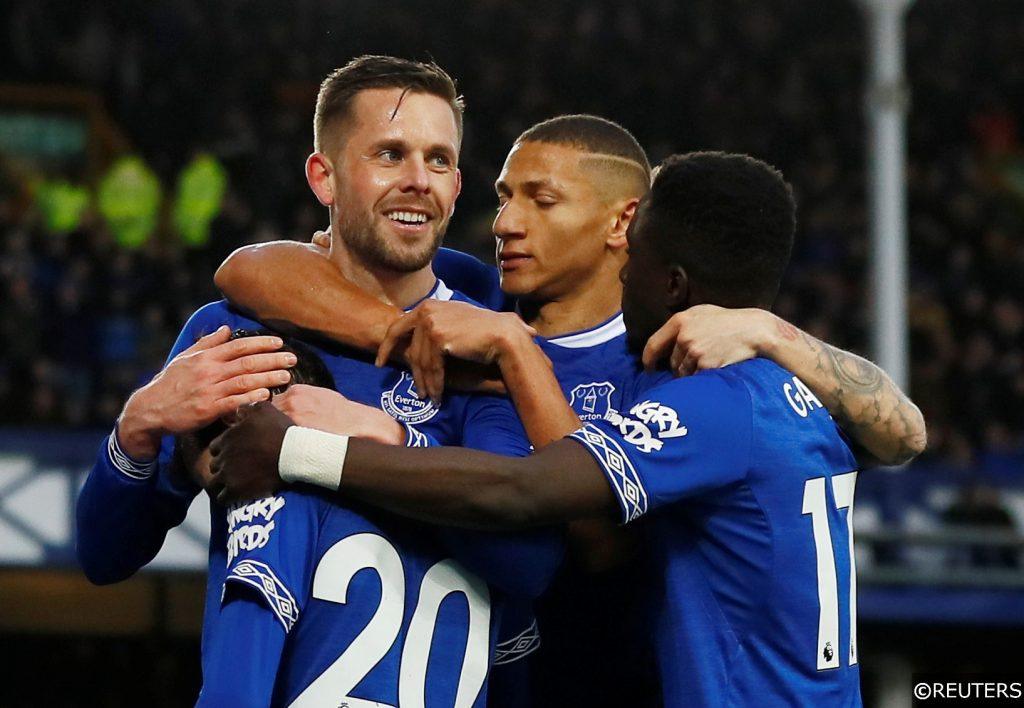 Although they may have slid down the pecking order in recent times, Everton are officially the 6th most successful club in England (we put them ahead of Tottenham on league titles). A look at the Blues' trophy haul shows us how old the club is – their first league title came back in 1891! A smattering of trophies came their way in the decades that followed, but it was in the 1980s that they came into their own.
Although those years are generally remembered for Liverpool's dominance, for much of the decade their local rivals were their nearest challengers. And under the management of Howard Kendall, they had a fair amount of success themselves, raking in two league titles, an FA Cup and a host of Community Shield wins. The side included some big players too, among them Andy Gray and Gary Lineker.
The 1984-85 season is often considered Everton's greatest ever, with the European Cup-Winners Cup semi-final against Bayern Munich the highlight. After drawing the first leg 0-0, the Merseysiders fell a goal behind early on. But a double from Andy Gray and a late Trevor Steven strike sent Goodison Park into absolute raptures. Those glory days seem a world away now, however, with the Blues currently struggling to finish in the top half of the table, let alone win anything.
5. Manchester City – 25 trophies
Leagues: 6, Cups: 13, Shields & Super Cups: 6
Roll Call
First Division/Premier League: 1937, 1968, 2012, 2014, 2018, 2019
FA Cup: 1904, 1934, 1956, 1969, 2011, 2019
League Cup: 1970, 1976, 2014, 2016, 2018, 2019
Community Shield: 1937, 1968, 1972, 2012, 2018, 2019
UEFA Cup Winners' Cup: 1970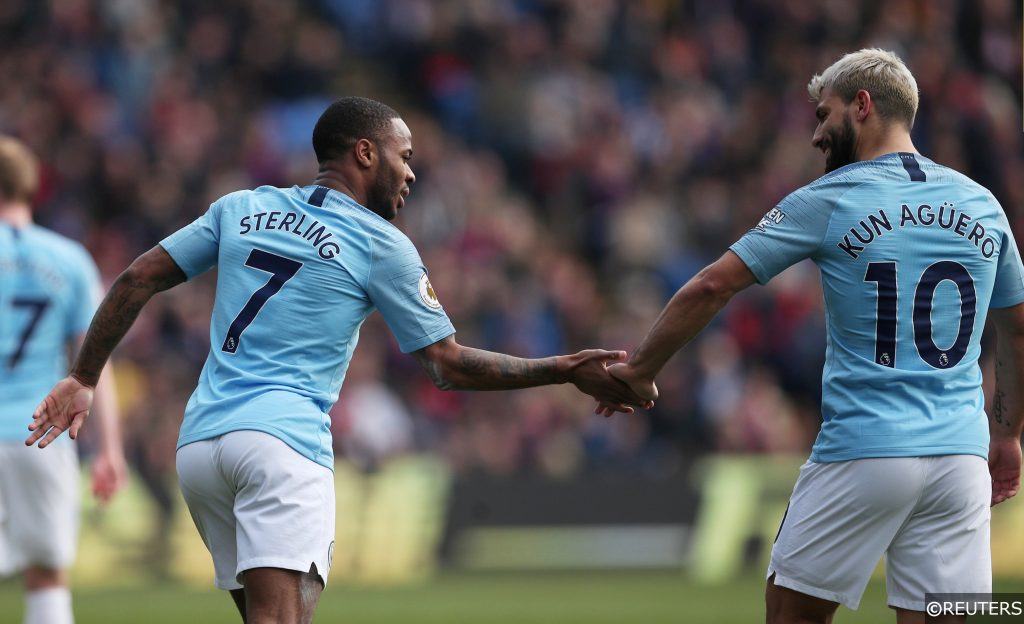 Turns out Manchester City did exist before their takeover in 2008. Their first league title came back in 1937, while three decades later they rivalled the legendary Manchester United side of the 1960s. Mike Summerbee was the star man as the sky-blues romped to the 1968 league title, and in 1974 ex-United man Denis Law scored for City against the Red Devils to relegate them to the Second Division. 
It's fair to say the club enjoyed less success in the decades that followed, even floundering in the Third Division for a short period. But they were back in the Premier League by the noughties and were an established mid-table side by the time Emirati royal Sheikh Mansour bought the club. The side have since gone from 'Noisy Neighbours' to European superpower.
Their first league title came in 2012 thanks to that famous 'Aguerooooooo!' moment, and they haven't looked back since. Pep Guardiola has built on their initial success, and is now one of the Premier League's longest-serving managers. The Catalan even masterminded an incredible 100 point haul in 2017-18, and held off a title challenge from European champions Liverpool the following season. More trophies on the horizon? You bet.
4. Chelsea – 31 trophies
Leagues: 6, Cups: 20, Shields & Super Cups: 5
Roll Call 
First Division/Premier League: 1955, 2005, 2006, 2010, 2015, 2017
FA Cup: 1970, 1997, 2000, 2007, 2009, 2010, 2012, 2018
League Cup: 1965, 1998, 2005, 2007, 2015
Community Shield: 1955, 2000, 2005, 2009
Champions League: 2012
Europa League: 2013, 2019
UEFA Cup Winners' Cup: 1971, 1998
UEFA Super Cup: 1998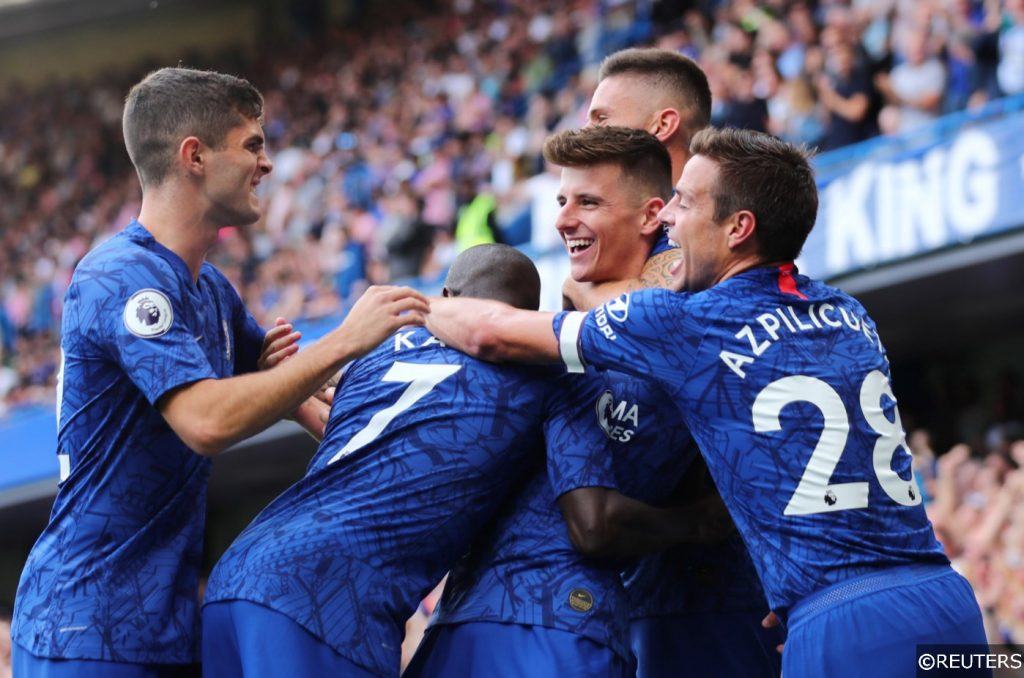 Like Manchester City, the majority of Chelsea's trophies have come since the arrival of foreign investors. But the Blues were a fairly big club before the arrival of Roman Abramovich. They won the league and Community Shield in 1955, with 75,043 fans packing into Stamford Bridge to see their title-decider with Wolves towards the end of the season.
Clearly, the club struggled in the decades that followed, but had become regular top 6 finishers by the time they were taken over in 2004. Jose Mourinho led them to great success in the mid-noughties, building an all-star team around a spine of John Terry, Frank Lampard and Didier Drogba. Their 2007 FA Cup win was the first in the new Wembley, with Drogba scoring the only goal of an extremely dull game against Manchester United. 
More trophies have followed since Mourinho's departure, with Abramovic's notoriously trigger-happy approach to manager sackings having seemingly paid off. They won the Premier League with Carlo Ancelotti in 2010, with the returning Jose Mourinho in 2010 and with Antonio Conte in 2017. All were sacked the following season. But the club's biggest, and most unlikely, trophy win came in 2012 when the Blues won the Champions League.
3. Arsenal – 46 trophies
Leagues: 13, Cups: 18, Shields & Super Cups: 15
Roll Call 
First Division/Premier League: 1931, 1933, 1934, 1935, 1938, 1948, 1953, 1971, 1989, 1991, 1998, 2002, 2004
League Cup: 1987, 1993
FA Cup: 1930, 1936, 1950, 1971, 1979, 1993, 1998, 2002, 2003, 2005, 2014, 2015, 2017
Community Shield: 1930, 1931, 1933, 1934, 1938, 1948, 1953, 1991, 1998, 1999, 2002, 2004, 2014, 2015, 2017
UEFA Cup Winners' Cup: 1994
Inter-Cities Fairs Cup: 1970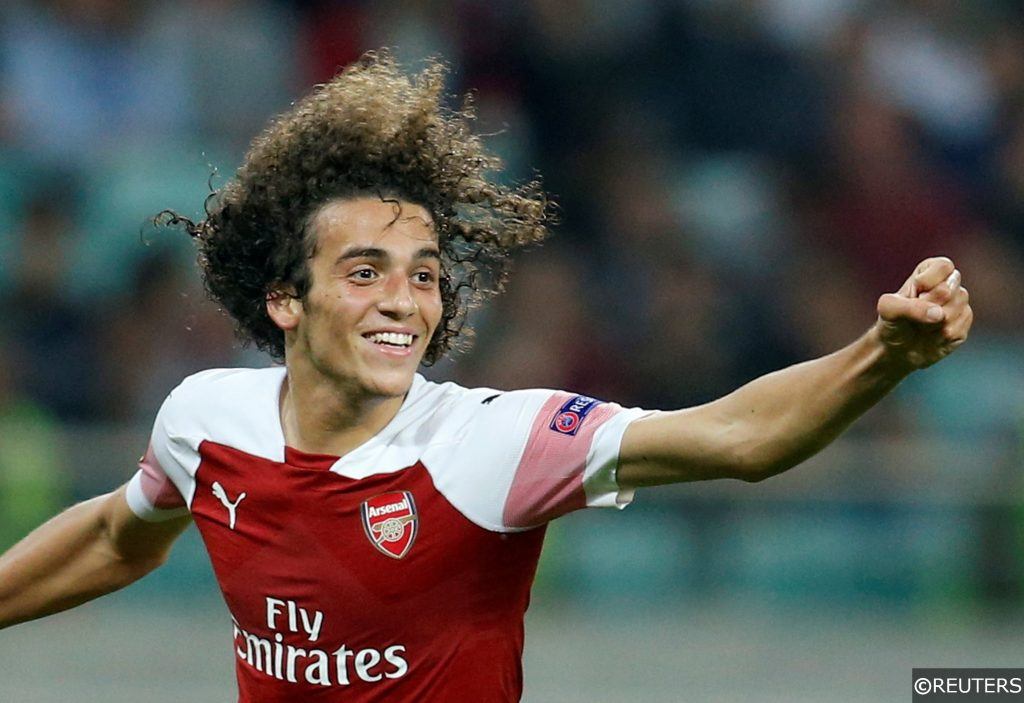 They may be the butt of many jokes nowadays, but make no mistake, Arsenal are true titans of English football. They have been permanent fixtures in the top flight since the First World War and have won trophies more consistently than pretty much any team around. In fact, at 8.5, Arsenal have the highest average league finishing position in the 20th century. Now there's a stat to whack out at parties.
The first great Arsenal team came in the 1930s, during which the club won five league titles and a couple of FA Cups to boot. But the crazy 1979 FA Cup win over Manchester United ranks as their most dramatic trophy win. With Arsenal leading 2-0 with five minutes left to play, the Red Devils scored twice in the 86th and 88th minutes to equalise. Then, with one minute left, Gunners' forward Alan Sunderland struck to win both match and trophy.
After a relatively barren spell during the 80s and early 90s, during which the team were known more for their defence than attack, the trophies soon began to flow again after the arrival of Arsene Wenger. After wresting the league title away from Manchester United in 1998 and 2002, the Highbury club went an entire Premier League season unbeaten in 2004 – the first, and so far only, time the feat has been achieved. It seems the Gunners didn't appreciate what they had under Wenger, however, and effectively chased him out of the club. It could be a while before we see them challenging for silverware again.
2. Liverpool – 64 trophies
Leagues: 18, Cups: 26, Shields & Super Cups: 20
Roll Call 
First Division: 1901, 1906, 1922, 1923, 1947, 1964, 1966, 1973, 1976, 1977, 1979, 1980, 1982, 1983, 1984, 196, 1988, 1990
FA Cup: 1965, 1974, 1986, 1989, 1992, 2001, 2006
League Cup: 1981, 1982, 1983, 1984, 1995, 2001, 2003, 2012
Football League Super Cup: 1986
Community Shield: 1964, 1965, 1966, 1974, 1976, 1977, 1979, 1980, 1982, 1986, 1988, 1989, 1990, 2001, 2006
European Cup/Champions League: 1977, 1978, 1981, 1984, 2005, 2019
Europa League: 1973, 1976, 2001
UEFA Super Cup: 1977, 2001, 2005, 2019
Club World Cup: 2019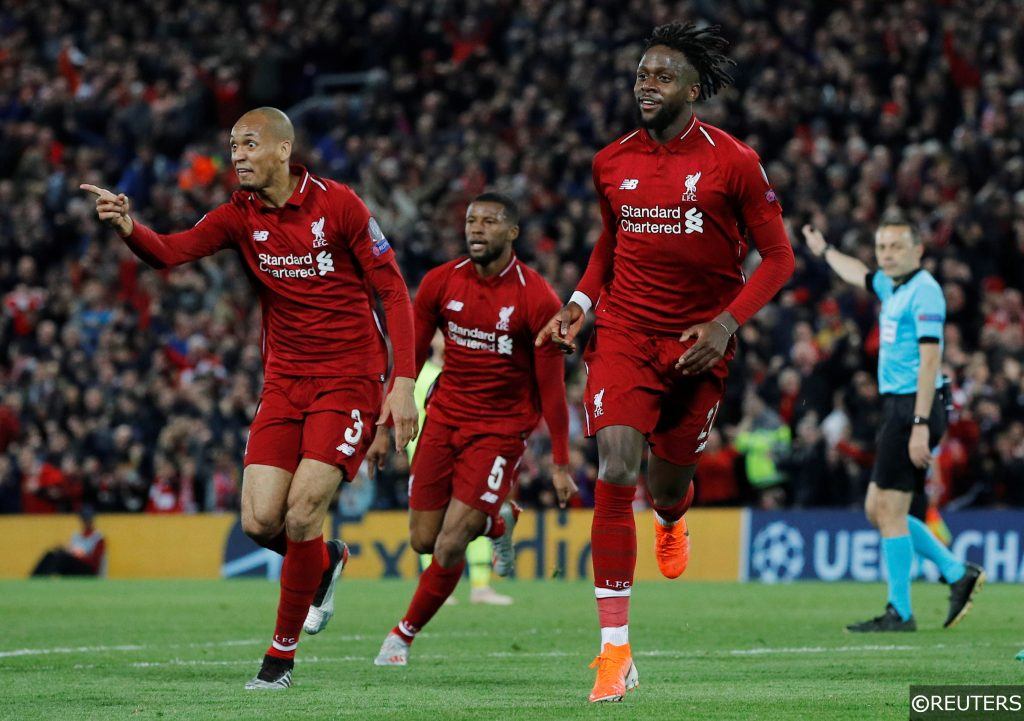 Now this is where things heat up. For a long, long time Liverpool were the most successful club in English football. Until Sir Alex Ferguson came along, that is. The Scotsman stayed at Manchester United just long enough to see them overtake the Merseysiders in terms of league titles and total trophies won. But with Jurgen Klopp at the helm, Liverpool could be about to take back what they believe is theirs.
The club enjoyed moderate success during the first half of the 20th century, but became a major force in the 1960s under the stewardship of Bill Shankly, purveyor of some of the best quotes of all time. The club's greatest success was still to come when Bob Paisley, previously Shankly's assistant, took the reins in 1974. The likes of Kenny Dalglish, Graeme Sounness and Alan Hansen starred as Liverpool swept to title after title, not to mention four European Cup wins along the way.
The club haven't been the same force since their last league title in 1990, however. They've had the odd great night – take the 2005 and 2019 Champions League wins, for example, but have struggled domestically. Their failure to win the Premier League has been the cause of the most angst for Reds' fans, particularly as they've come so close. 
Rafa Benitez's 2008-09 side came up just short against an extremely talented Manchester United side, while Steven Gerrard will still have nightmares of his late-season slip that effectively lost Liverpool the 2014 title. Under the galvanising management of Klopp, however, this all looks set to change.
1. Manchester United – 66 trophies
Leagues: 20, Cups: 18, Shields & Super Cups: 23
Roll Call
First Division/Premier League: 1908, 1911, 1952, 1956, 1957, 1965, 1967, 1993, 1994, 1996, 1997, 1999, 2000, 2001, 2003, 2007, 2008, 2009, 2011, 2013
FA Cup: 1909, 1948, 1963, 1977, 1983, 1985, 1990, 1994, 1996, 1999, 2004, 2016
League Cup: 1992, 2006, 2009, 2010, 2017
Community Shield: 1908, 1911, 1952, 1956, 1957, 1965, 1967, 1977, 1983, 1990, 1993, 1994, 1996, 1997, 2003, 2007, 2008, 2010, 2011, 2013, 2016
European Cup/Champions League: 1968, 1999, 2008
UEFA Cup Winners' Cup: 1990
Europa League: 2017
European Super Cup: 1991
Club World Cup: 2008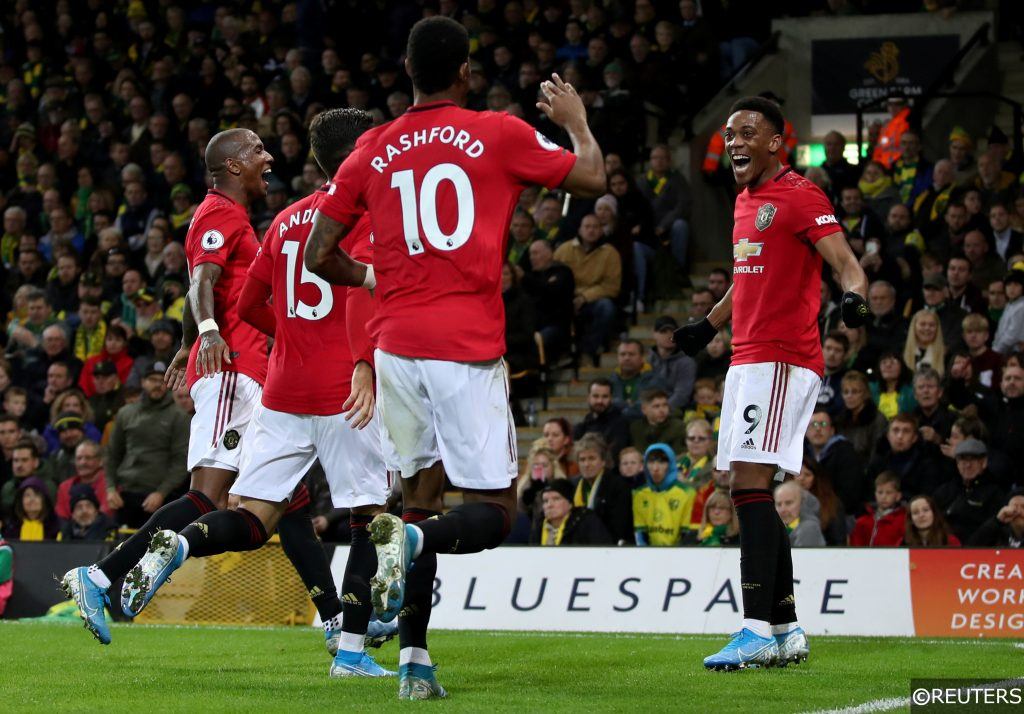 Yep, here we are – the most successful team in English football… for now. Manchester United's 66 trophies sees them take top spot, while their tally of 20 league titles is also an English record. The Red Devils have been among the country's elite since the start of the last century, bagging their first league title back in 1908. A smattering of trophies in the 1950s and 60s signals Matt Busby's highly successful time in the managerial hot seat, while it's similarly easy to see when Sir Alex Ferguson was at the club. 
The Red Devils dominated the 1990s and 2000s in a manner rarely seen before in club football. Ferguson created a footballing empire at Old Trafford, with the club raking in 13 league titles and two Champions Leagues during the Scot's time in charge. The man himself even proclaimed he would 'knock Liverpool off their f***ing perch', and that he did. 
And surprisingly, while the league titles have dried up since his departure in 2013, United have won a few trophies since. Louis van Gaal was victorious in the 2016 FA Cup final, while his successor Jose Mourinho won a treble of sorts in the 2016-17 season (Community Shield, League Cup and Europa League).
But it's fair to say the club are no longer at the dizzying heights of yesteryear, and it's looking increasingly likely that arch-rivals Liverpool will sneak back ahead of them in the coming year or two. The Merseysiders have had to wait 30 years for their first league title since 1990 – the question is, are United fans in for a similar ride?
So there you have it, 7 of the most successful English football clubs. To follow them and hundreds of others week in week out, make sure to check out our Predictions page. 
Also in this series:
Best England Players of All Time XI
7 Longest-Serving Current Premier League Managers