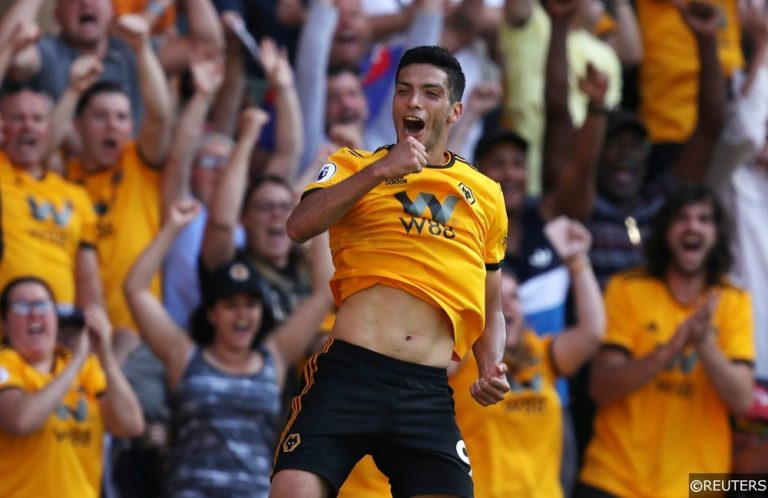 Simon Winter
@simonjwinter
Born in the south east of Ireland, Simon put his life-long love of football to good use when he started a successful independent blog in 2010. That opened up an alternative route to a career in journalism, and having had work published across a number of sites and publications, Simon joined the staff at Spotlight Sports Group in 2018.
Manchester City ruled the Premier League by fear last season. Their reputation was such, that teams were beaten before a ball was kicked. Of course, the power to beat your rivals through notoriety alone isn't something that can be plucked from thin air.
The dominant performances have to come first – only then can teams wield a psychological edge that often wins matches before the first whistle. Manchester City's fantastic, fluid football in the early parts of the 2018/19 season earned them an almost mythological status, handing them the tools to attack psyches as well as defences.
Rather than trying concoct ways to take points off City, teams started to think about damage limitation instead. Generally, the plan was to squeeze as many bodies into as little space as possible in and around the penalty area. It rarely worked.
It wasn't until Liverpool got their claws into City's defence in January that their mask of invincibility slipped. Liverpool pressed high, ran hard and used an intensity of effort to pressurise City's defenders into making unforced errors in possession.
The formula worked so well, that Liverpool beat City three times before the season finished. Of course, few teams have the personnel to exact that same set of instructions against City as expertly as Liverpool.
But early on Saturday afternoon, Wolverhampton Wanderers gave it a good go.
Check out our expert Premier League betting tips, predictions and match previews here.
Pushing high and being positive
As newcomers to the Premier League, it could be the case that Wolves have yet to really be consumed by the same dread the rest of the teams in the division feel when coming up against Manchester City.
The home players' adrenal glands would have been working overtime while sharing a pitch with the Premier League champions to begin with, and with enthusiasm washing down from the Molineux stands in waves, Nuno Espírito Santo certainly had vast reserves of energy to draw from.
The Portuguese manager put that energy to good use, instructing his players, Diogo Jota, Hélder Costa and Raúl Jiménez in particular, to push right up against City's defenders when they had the ball.
The tactic was something City's rearguard struggled to cope with. More used to teams retracting en-masse into their own half, Vincent Kompany and Ayermic Laporte looked unsure how to cope with being pressurised in possession. Really, that's unfamiliar territory for Manchester City defenders.
The centre backs gave the ball away eight times between them in total, uncharacteristically hacking and thrashing at passes they would normally complete. Wolves fashioned some great opportunities from the mistakes they forced and on another day, they could have scored more goals.
Riding their luck
Football often rewards teams who play with courage and Wolves were gifted a large slice of luck to hold the champions to a draw. In truth, they needed several slices, though few would argue that they didn't deserve a point for their efforts.
Sergio Aguero hit the woodwork twice, as did Raheem Sterling via a Rui Patricio wonder save, while another Wolverhampton hand was just as influential at the other end.  Willy Boly handled the opening goal over the line, when at first glance it looked as though he had headed it in.
It was completely unintentional, but had the officials seen it, the goal would have unquestionably been chalked off.
Read More: Manchester United vs Tottenham Hotspur: Mourinho on his last legs
The statistics
Wolves' high pressing and courageous attacking produced 11 shots on goal for the home side – the highest total of shots conceded by Manchester City in any game so far this season.
In the Community Shield, Chelsea had just 5 shots on Claudio Bravo's goal and in City's opening Premier League match of the season at the Emirates, Arsenal managed just 9 shots during the 90 minutes.
Huddersfield Town registered just 5 shots on City's goal during their 6-1 annihilation at the Etihad a week later.
Wolves tactical bravery on Saturday accounted for a whopping 36.6% of all the shots Manchester City have conceded so far in 2018/19.
Dirty secret?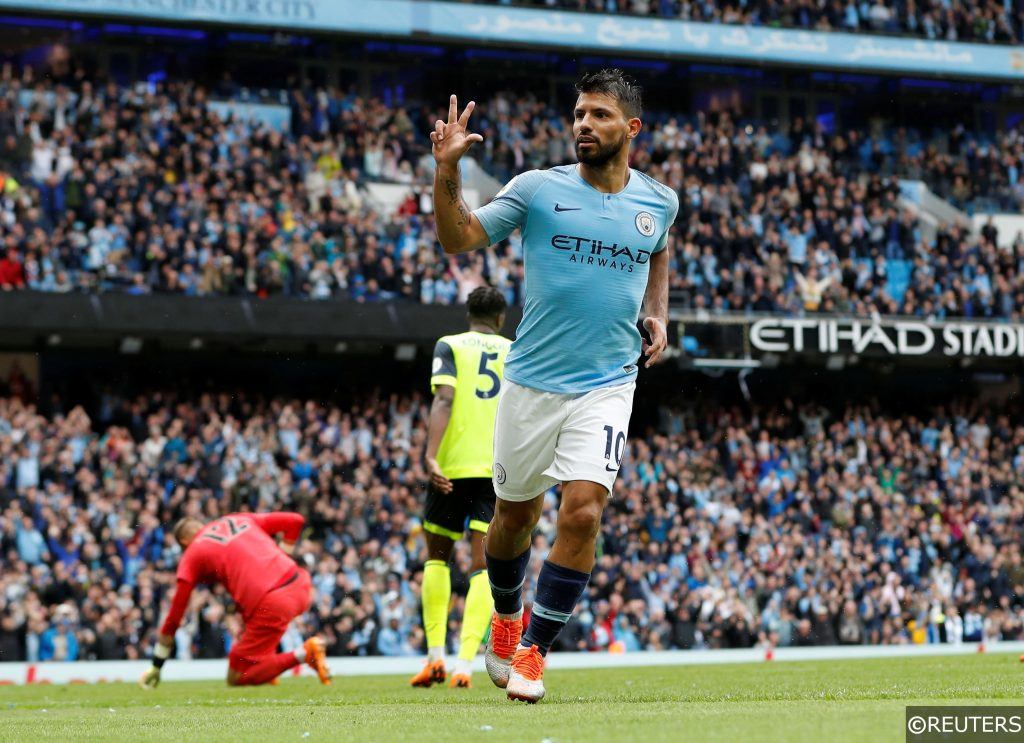 Interestingly, Saturday's contest was the first match of the season that Man City were "out-fouled" by their opponents. Of course, it was also the first game they didn't win.
There is a cynical undercurrent to City's mesmerising flow that often goes unnoticed. It's a tactical instruction that Pep Guardiola regularly employed during his time at Barcelona too.
Manchester City's players break up counter attacks with small fouls as often as they do with well timed interceptions. Usually the fouls seem insignificant in terms of how dangerous they are, though City did pick up more yellow cards than any of their top six rivals last season, bar Manchester United.
It's a methodical momentum killer achieved by covert means – and it's incredibly effective.
Against Chelsea, Arsenal and even Huddersfield Town, Manchester City committed more fouls than their opponents despite dominating proceedings by every other conceivable metric.
In the Community Shield, they committed 10 fouls to Chelsea's 6, against Arsenal, they gave away 14 free kicks to Arsenal's 11 and at home to Huddersfield they were penalised 9 times compared to Town's 4.
At Molineux on Saturday, Wolves gave away 14 free kicks to City's 8. Nuno Espírito Santo chose to fight fire with fire in more ways than one.
A blueprint to follow?
Wolves' result and performance against Manchester City could provide a tactical framework for other teams to try to replicate in their own fixtures against the champions. By playing aggressively and on the front-foot, Wolves knocked Manchester City out of their usual rhythm.
The incentive to stay in their tactical shells will always be there for managers plotting ways to stop Manchester City – a more expansive approach means more space for City to exploit at the other end.
But with risk, comes reward. Wolves' Portuguese manager has shown the way, now other Premier League coaches must have the bravery to invoke the "Espírito" of Nuno Santo.
Follow Free Super Tips on Twitter to stay up to date with our daily tips and predictions or browse more football content on our website: