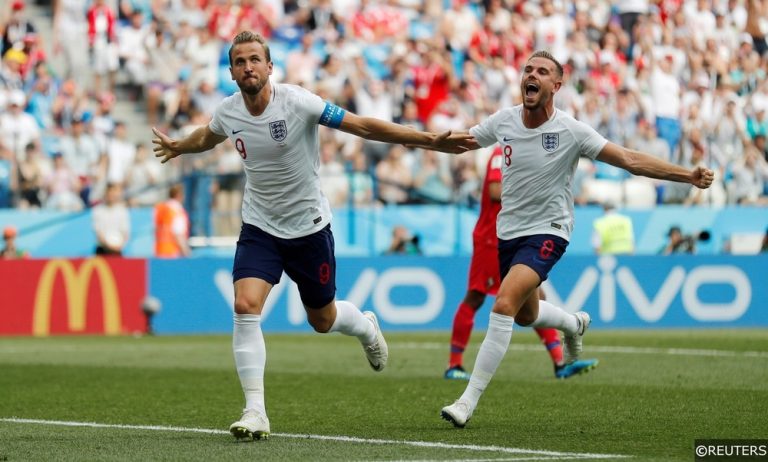 Simon Winter
@simonjwinter
Born in the south east of Ireland, Simon put his life-long love of football to good use when he started a successful independent blog in 2010. That opened up an alternative route to a career in journalism, and having had work published across a number of sites and publications, Simon joined the staff at Spotlight Sports Group in 2018.
If football is really coming home this summer, it's likely to arrive via a set piece. England are probably the most paradoxical side left at the World Cup. They are currently the second top scoring team in Russia having rattled home 9 goals in total since the tournament kicked-off last month, yet they still look like one of the most toothless outfits among the competition's final 8 combatants.
The 6 goals England plundered against Panama have helped to paint an unrealistic picture of a highly-tuned, functioning English attack. Really the more salient figures are found in England's other trio of World Cup matches, where they managed to score just three times in total against Tunisia, Belgium and Colombia respectively.
7 of England's 9 goals at the World Cup have been scored from set pieces or penalty spots. The brace of goals they did manage to score in open play both took unusual routes – Jesse Lingard's top corner screamer from distance and Ruben Loftus-Cheek's effort which deflected comedically in off Harry Kane's trailing heel. Of course, both goals again came in the Panama glut at the group stage.
Alongside Uruguay, England have scored fewer goals from open play than any of the teams currently left in the World Cup. In fact, they have also scored fewer goals from open play than 6 eliminated nations too (Japan, Senegal, Switzerland, Tunisia, Spain and Argentina).
Unsurprisingly, England top the charts for goals scored from set pieces (4) again sharing that honour with Uruguay, though the Three Lions are out on their own for penalties scored so far (3). And while a reliance on set-pieces for goals isn't a necessarily reprehensible thing, it's still an unusual position for England to find themselves in – especially when you consider the attacking talent at their disposal.
Make sure to read our expert Free Super Tips Sweden vs England predictions, betting tips and match preview here.
The root of England's creativity problems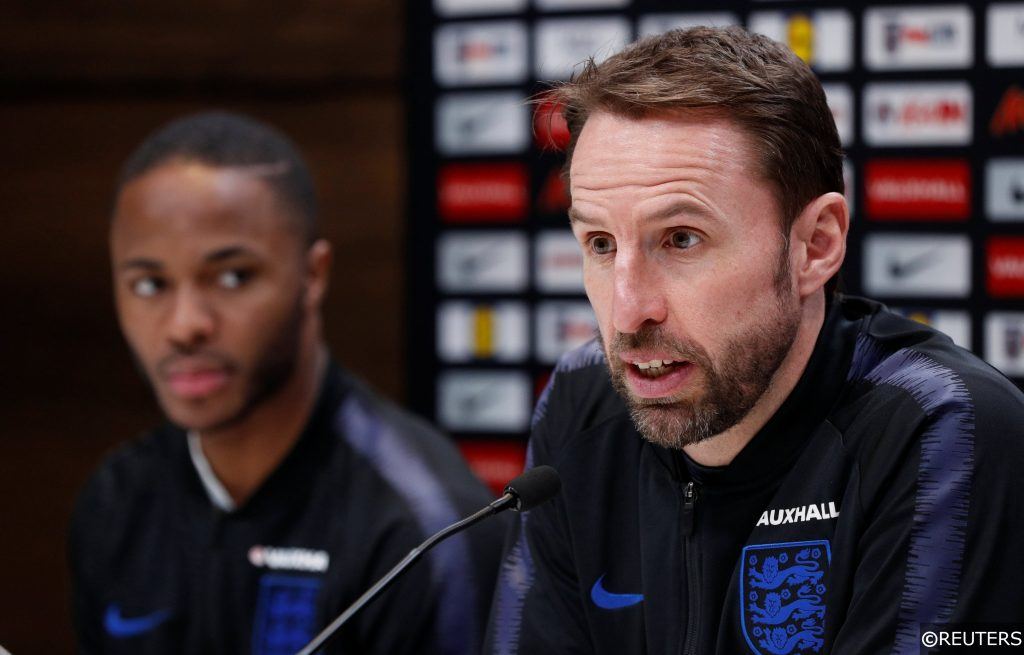 Herein lies the crux of their problem. While Harry Kane has been remarkably clinical in Russia, England's main man has been criminally underserviced by the midfielders and attacking midfielders behind him.
Deli Ali, Raheem Sterling and Jesse Lingard, muted as a potentially lethal trident of creativity have instead been united in their invisibility. They have been England's great drifters – there but not there, in the team but not involved.
In terms of the numbers, their statistics are damning. Of the three, only Raheem Sterling has provided an assist and only Jesse Lingard has scored a goal. Sterling has averaged 1.3 key passes per game so far, Lingard 0.7 and Deli Ali 0.5. To help give you a better idea of where those numbers should be, here are a few players to use for comparison: Mesut Ozil 5.5, Kevin De Bruyne 4.3, Eden Hazard 3.7 and Philippe Coutinho 2.8.
If you think I've unfairly reached for the stars and used players from a different stratosphere to form unreasonable comparisons, then chew on these numbers: Saudi Arabia's Salman Al Faraj averaged 3.7 key passes per game, Australia's Aaron Mooy 3, Switzerland's Xherdan Shaqiri 2.5 and even Serbia's veteran right back Branislav Ivanovic averaged 2.
Read More: Sweden vs England Stat Pack
Ineffective dribblers
England's ineffective triumvirate have also come up short in the dribbling department. Raheem Sterling, famed for his close control and slaloming runs has completed on average just 1.7 dribbles per game, Jesse Lingard 0.7 and Deli Ali…..well…….none.
Their World Cup counterparts have again left them in the dust. Spain's Isco averaged 5.3 successful dribbles per game before his country's untimely exit. Belgium's Eden Hazard has averaged 4.3 and France's Kylian MBappe 3.8.
If you want to dig a little deeper past the big reputations, you'll find Nigeria's Oghenekaro Etebo average of 5.3 successful dribbles per game and Morocco's Nordin Amrabat with 4. Even Iceland's notoriously leaden-footed Gylfi Sigurdsson found a way to navigate his lumbering frame past opponents 3.7 times per game on average.
When you look at the numbers, you've got to wonder what is it exactly that Sterling, Lingard and Ali do? The obvious answer is not a whole lot really and the trio's numbers go a long way to explaining why England have looked so desperately unimaginative in attack. They are falling down on every metric you would pinpoint while analysing players and performances in their positions.
Read More: The Mood in Sweden ahead of their clash with England
Paradoxical style of play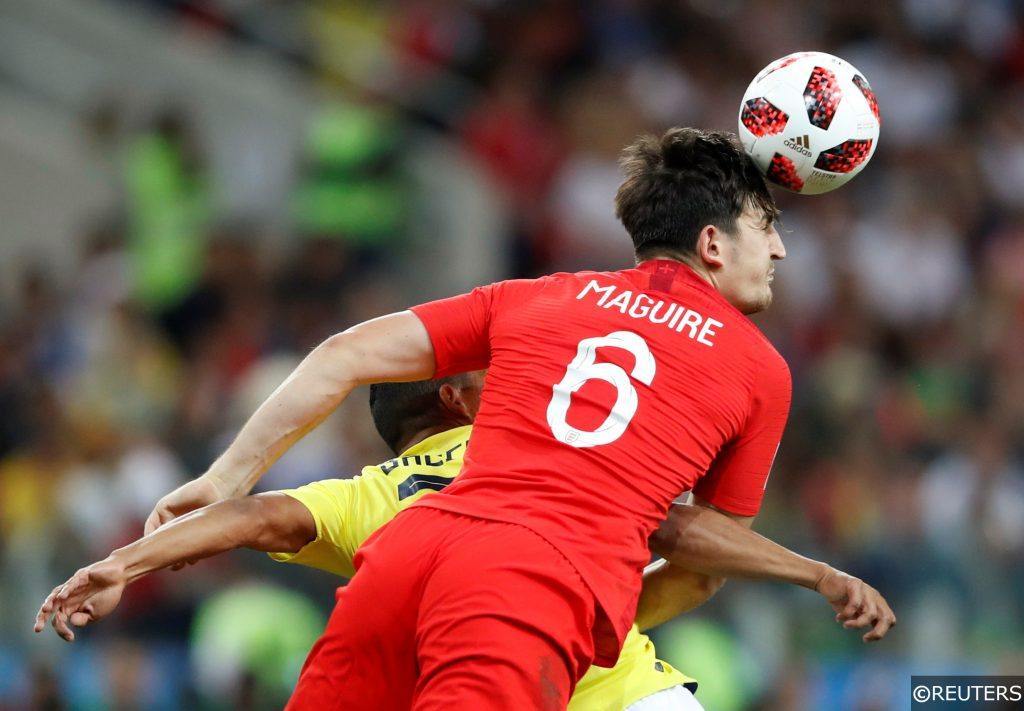 The paradoxical way England play football in general doesn't help of course. Much has been made about Gareth Southgate's insistence on his defenders playing the ball out carefully and deliberately from the back. Yet, of the 8 teams left in the World Cup, only Russia (64) have played more long balls on average per game than England (61). In comparison, England's opponents this week Sweden, a team often chided for their reductive play, have averaged just 54 long balls per game at the World Cup.
Read More: Scouting Sweden: What are the strengths and weaknesses of England's World Cup Quarter Final Opponents?
But before you collapse inward believing that everything you've been told about England's new continental style is a horrible lie, it's important to note that England also rank 3rd out of the remaining teams for average short passes played per game too (486). Only Brazil and Belgium have popped the ball about over short distances more often than Southgate's men. There's that paradox again.
The action zone statistics suggest than England have been doing most their short passing in the no-man's land in the middle of the pitch however. England have spent 50% of their time on average in midfield limbo, which is more than any of the World Cup's last 8 competitors. It's also the 4th highest number out of all of the 32 countries at the tournament.
It seems then that England hit a brick wall of sorts in their attempts to find passes and cutting edge in the final third and really, that brings us full circle again to the players who should be Southgate's architects of creation.
If England are to really make a concerted push for World Cup glory, Raheem Sterling, Jesse Lingard and Deli Ali must rapidly improve their influence and output. If they continue to drift on the game's peripheral edges, England's reliance on set pieces and penalties for goals could see them come home before football does.
Follow Free Super Tips on Twitter to stay up to date with our daily tips and predictions or browse more football content on our website: