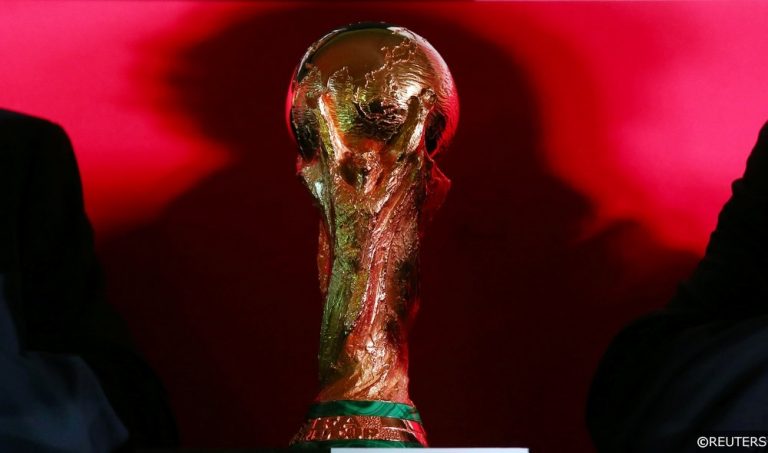 Our build up to this summers World Cup in Russia continues and we take a look at some of the key fixtures that are ahead for some of the European Nations who are not expected to challenge for the title but will still be hoping for a successful tournament. For a more in depth look at their squad, take a look at our squad overview. Part one can be found here and part two can be found here.
Russia vs Egypt
Uruguay will go into group A as the big favourites as they are well fancied for the outright tournament win and, on paper at least, look to be much stronger than the others in the group. If we assume that Uruguay finish as the group winners, that leaves Russia, Egypt and Saudi Arabia in a three way battle for second spot and a place in the knockout stages.
Saudi Arabia have already exceeded expectations to get into the finals and we can't see them being too much of an influence in Russia. That leaves Russia and Egypt, and when the two sides meet at the Saint Petersburg Stadium on the 19th June, it appears this fixture will go a long way to deciding who finishes in second place. The injury of Mo Salah in the Champions League final has thrown fresh doubt on this fixture and if he does manage to get fit in time, questions will still be asked about just how prepared he is to go up against the tournament hosts.
Denmark vs Peru
Group C is another group which appears to have a clear favourite as France will be expected to dispatch everyone else in their group on their way to a convincing group win. Like the Russians, Denmark will most likely be in a three way battle to win second place in the group and to qualify for the knock out stages.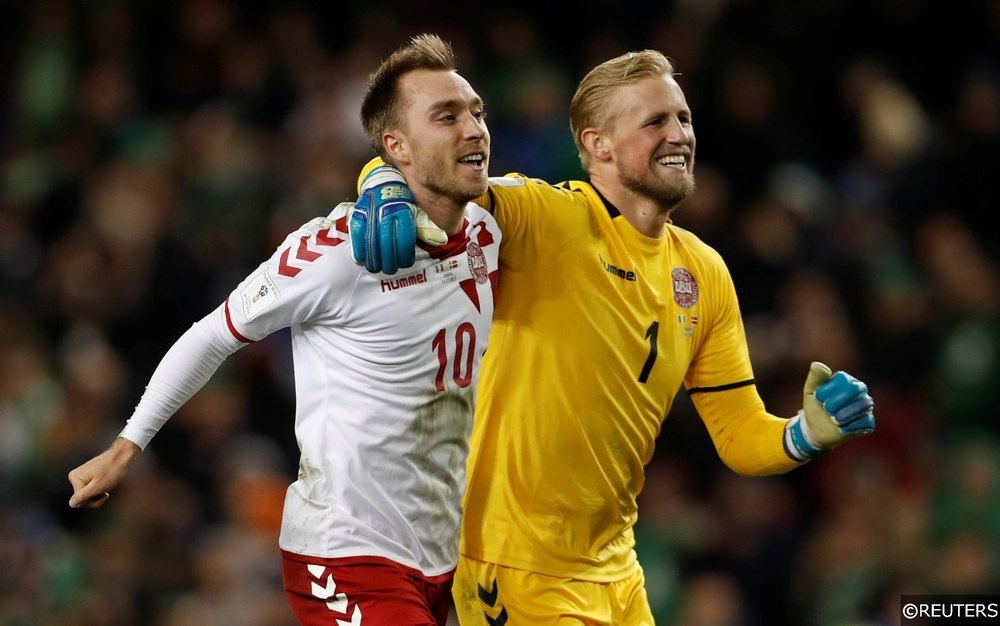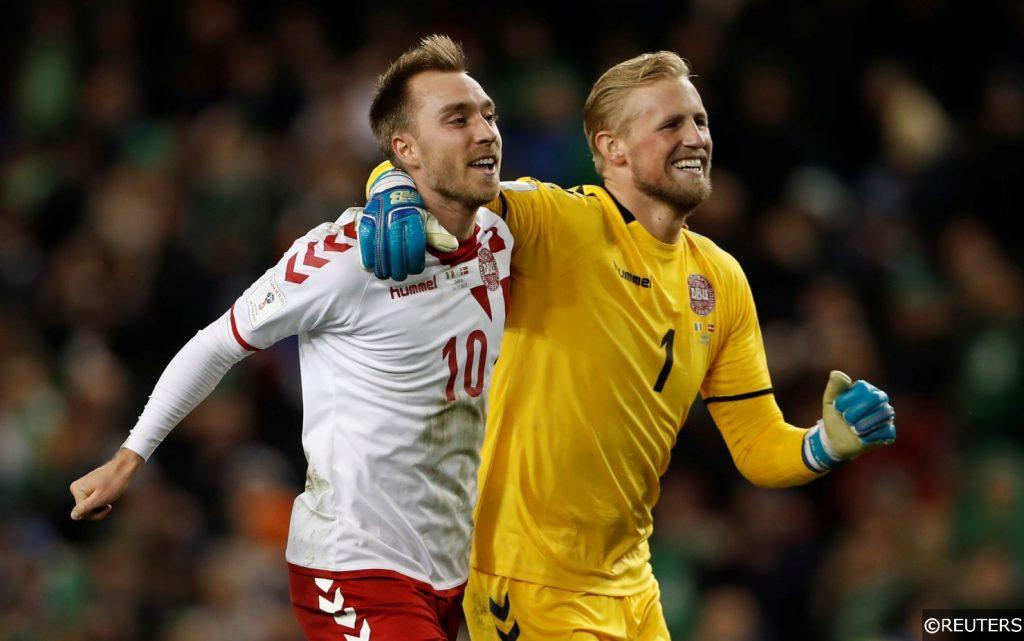 However, the side which are currently ranked as the 12th best national side in the world will have to overcome the side who are ranked as the 11th best side in the world when they face off against Peru on the 16th June. The Danes will be making their fifth appearance at the World Cup finals this summer and of the previous four tournaments, they have only failed to qualify for the knock out stages once. However, this group has plenty of challenges and even with the talents of Christian Eriksen, it would be impressive if they managed to avoid going home at the earliest opportunity.
Croatia vs Iceland
Group D contains two of our home nations going head to head as they battle for a spot in the knockout stages. With Argentina likely to claim top spot, it leaves just one more place to be fought for in the knockout stages. Croatia have had a few frustrating tournaments and have not really enjoyed the success we all expected after they finished third in the France 1998 World Cup. They are undoubtedly a talented squad and although some of their best players have plenty of miles on the clock, their midfield is hugely talented and when on song, will trouble any side in the world.
Iceland, on the other hand, are enjoying one of their best periods in their history and their performance in Euro 2016 has underlined just what great strides they have made in their game. Upsetting England in that tournament was only part of their story as they scored in every match they played, and although they were eventually outclassed by France in the quarter finals, the tournament will still be one for their history books. However, the injury concerns over Gylfi Sig­urðs­son casts a major doubt over their credibility in this tournament as the Everton man is key to their creative output.
Switzerland vs Serbia
The Brazilians may be expected to run away with group E, but there are at least two other sides who could well prove to be tricky opposition. Switzerland typically go under the radar in major tournaments as they don't exactly have a rich history in doing well. The first few World Cups saw them reach the quarter finals regularly, but they have failed to do that since they hosted the tournament back in 1954.  This year, however, there is plenty of hope that they can go far in the competition as they have a talented squad which will be difficult to break down. Their best players are well travelled and have plenty of experience under their belt, so should be well used to the type of challenges they will face this summer.
Standing in their way is a Serbia side who have been disappointing in their recent World Cup outings. Formally part of Yugoslavia, then splitting from Serbia and Montenegro, the Serbian national side have gone through many changes. Since going it alone in 2006, the Serbs have been knocked out in the group stages twice and then did not qualify for the Brazilian World Cup four years ago. However, they overcame both Wales and Republic of Ireland to finish top of their qualification group and have a solid, if unspectacular look to them.
Mexico vs Sweden
On the face of it, Group F at this summer's World Cup appears to present very little threat to Germany as they face sides that they should dispatch with confidence. The South Koreans are ranked well down in FIFA's official ranking and should not trouble the top two of the group. However, the clash between Mexico and Sweden appears to be a clash between two sides who are very well balanced.
Speaking of FIFA rankings, they have Mexico ranked as the 15th best side in the world and have Sweden in at 23rd. Those rankings underline just what sort of challenge the Swedes face in front of them as they have to overcome a Mexico side who enjoyed an excellent qualifying campaign for this World Cup. The Mexicans tend to keep the ball well and create plenty of opportunities, however the Swedes will hope they continue to show a lack of proficiency in front of goal which seemed to dog them in previous tournaments.
Poland vs Colombia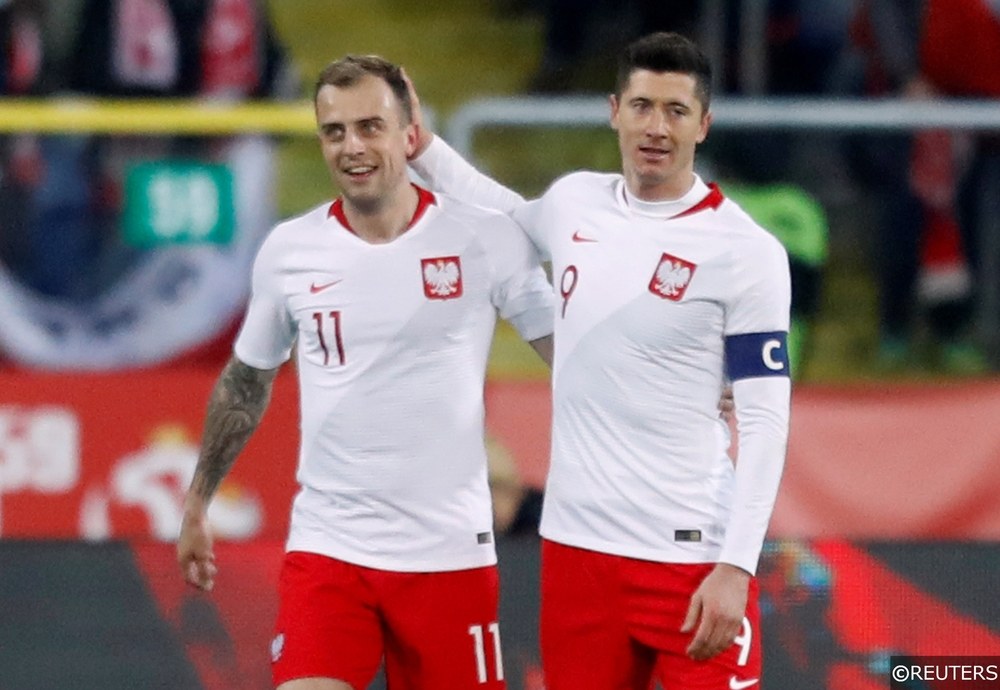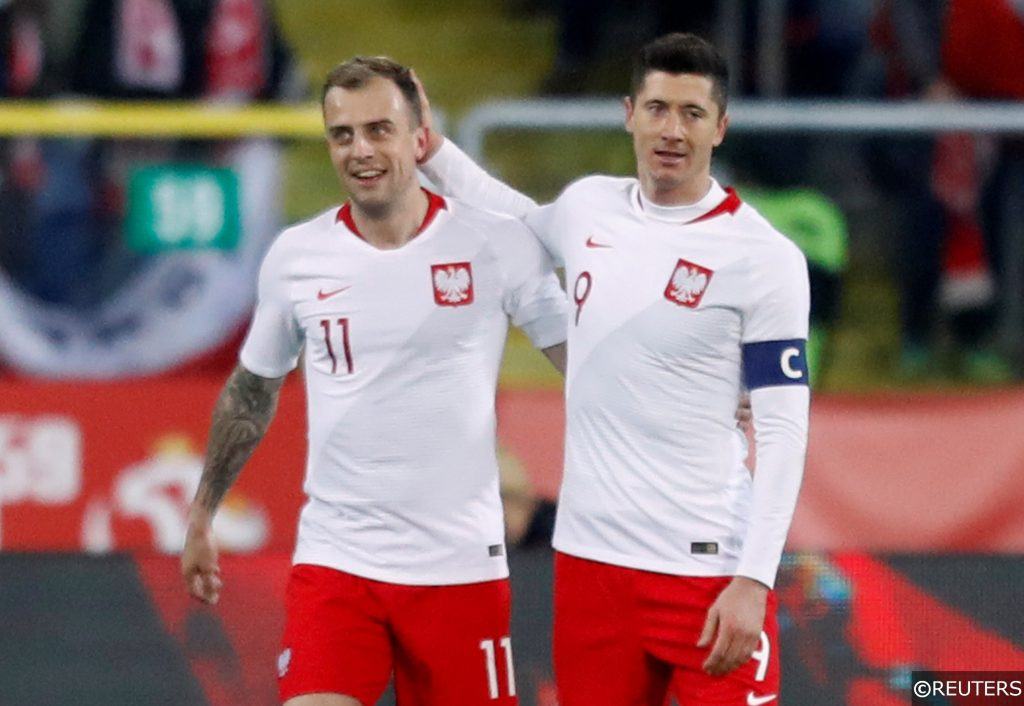 Poland's fixture list appears to have worked out in their favour as they open the tournament against a Senegal side who they really should be seeing off if they have any ambitions of a successful tournament. After that warm up match to get in the swing of things and before they start feeling the strains of the competition, they face their most challenging match of the group stages, Colombia.
The Poles are expected to play quite a physical game, using the the qualities of captain Robert Lewandowski up front and the creative ability of Jakub Błaszczykowski on the wing. Lewandowski has a striker rate better than one in two for his national side and, although we don't think he will feature in the top goalscorers, there is little doubt that if he has a good tournament, his nation will too.
Follow Free Super Tips on Twitter to stay up to date with our daily tips and predictions or browse more football content on our website: