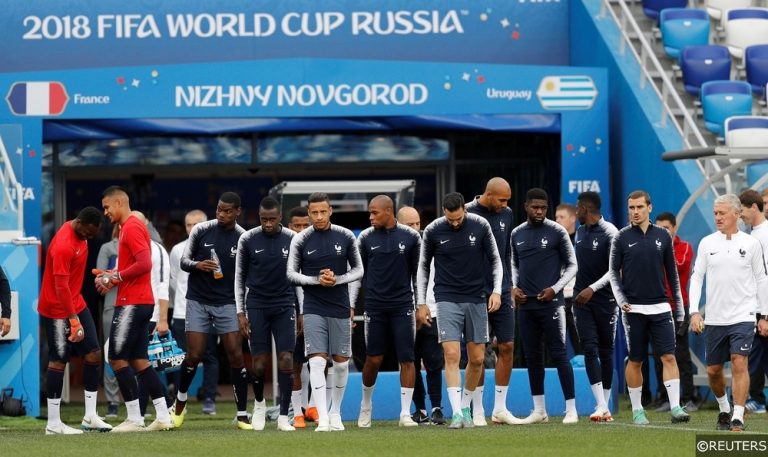 Having delivered their best performance of the tournament by far when beating the Argentines in Kazan last Saturday, France will go to Nizhny Novgorod in confident mood, though the defiant Uruguayans are expected to give Les Bleus their toughest test yet.
Beating a lacklustre and frankly weak Argentina team is one thing but getting the better of the best defensive side in Russia, the only team who've looked totally comfortable with their own style, will be anything but easy.
Read More: World Cup 2018: Can Uruguay shock France in quarter final clash?
Can they do it against a defence-minded side?
Aside from having one of footballs' greatest ever players in their ranks, Argentina are a weak side at best. Other than Messi, whose impact in Russia was limited, manager Jorge Sampaoli seemed intent on leaving his best attacking players out of the side and instead continued to field a disjointed team, one that was very much there for the taking. Against a team who were ill-disciplined and far too open, Les Bleus were always likely to profit, especially on the break, though how will they fare against a side that can seemingly frustrate for fun?
With speedster Kylian Mbappé in their front-line, it was somewhat simple for France to slice open an already ripped Argentina defence, but with their opposition in Nizhny likely to get men behind the ball, it will be difficult for Didier Deschamps' men to operate on the break. Uruguay won't want to run the risk of letting the game become an open one, so they aren't likely to be too adventurous, especially during the early exchanges, which means that France might just have to come up with an alternative approach.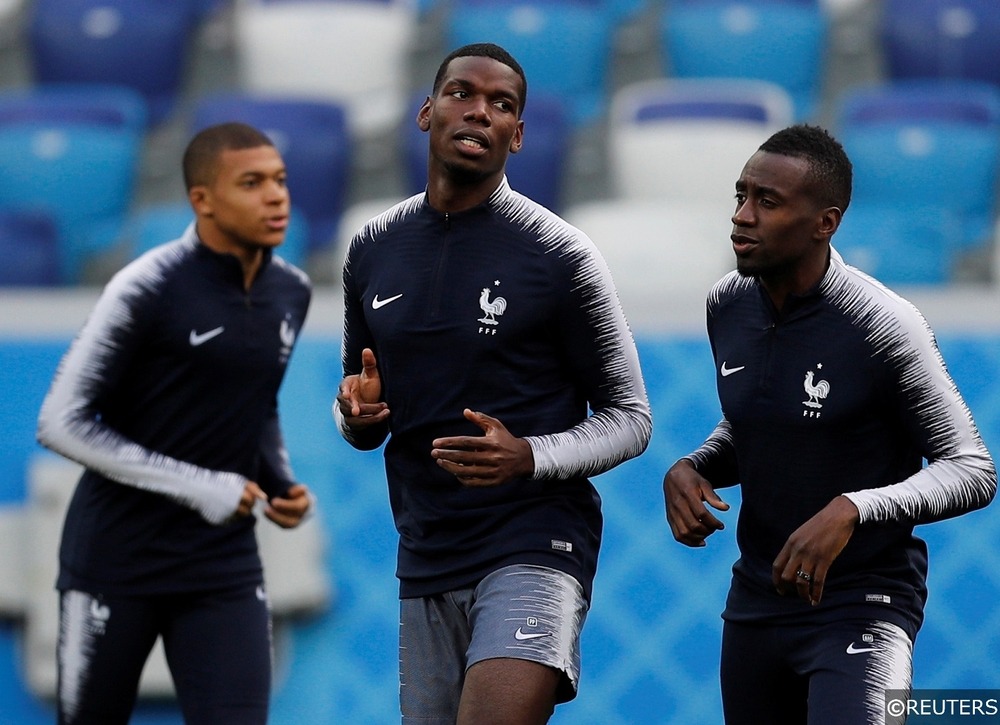 Uruguay are much more than a team who'll simply get eleven behind the ball and hope for the best, so it probably won't be a match where France have something ridiculous like 80% possession, though preventing Les Bleus from having space to exploit is likely to be the main aim of Óscar Tabárez men, so the onus will almost definitely be on France to force the issue with the ball as opposed to breaking free when winning it in midfield.
It may be a case of wonderkid Mbappé picking up the ball deep, leaving three defenders in his wake before finding the net, but if the teenager fails to do something spectacular on this occasion, France will look to their midfield to make something happen. However, the trio tasked with operating in midfield are yet to really forge any clear-cut opportunities at this tournament, so creating could once again be a problem for Les Bleus.
Tabárez's men won't give anything away cheaply
Defending or rather defending well is what this extremely settled Uruguayan side does best; they're ultra-organised, invite pressure and are just about the best in international football at dealing with it. What's more, not only are La Celeste hard to break down, as they've conceded just once at these finals, but they excel at nullifying the attacks of their opponents before they become serious.
Uruguay have conceded just 13 shots on target in Russia so far, the majority of which have come from outside of the box, and it was only shots outside of their penalty area that were afforded to Portugal during the last-16. Considering how ponderous France were before a sieve-like Argentina defence played straight into their hands, it's not at all hard to envisage La Celeste limiting Deschamps' men to few efforts on goal. It took Les Bleus a slice of luck to get their heads in front against both Australia and Peru, and luck may once again needed for France to make the breakthrough on Saturday.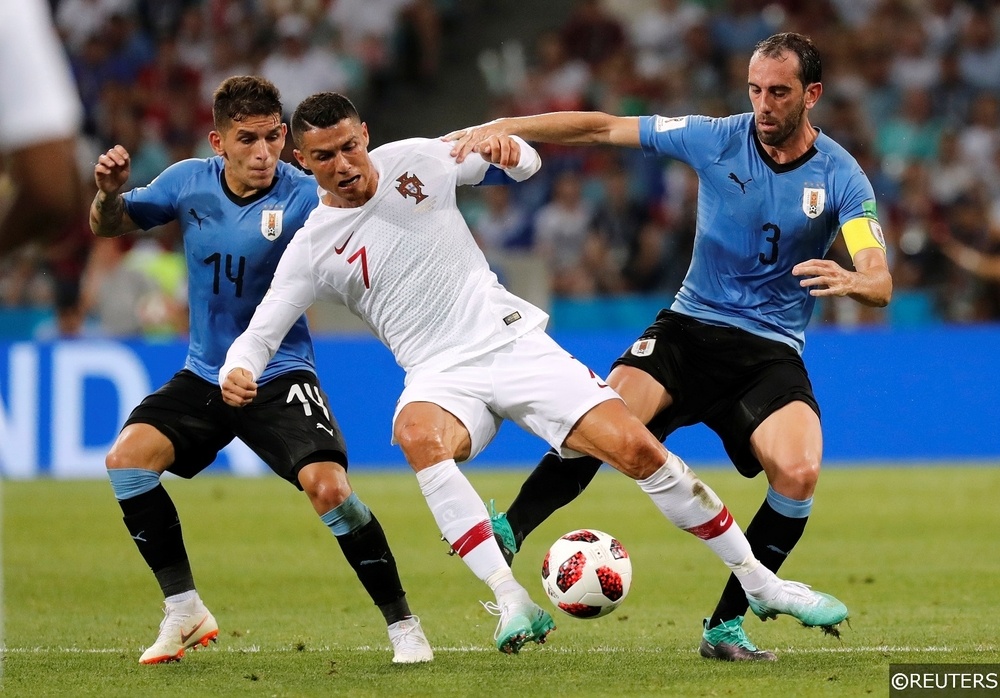 In addition to limiting their opponents to few shots on target in Russia, Uruguay have also given away very few chances. Of the teams left in the competition, Uruguay have conceded the joint lowest (along with Brazil) number of expected goals (2.6). Interestingly, of the eight teams left in, according to the expected goals metric, only Russia (4.7) should have scored less than France (5.8).
Head-to-head record doesn't exactly favour Les Bleus
Historically, Uruguay have been something of a bogey team for France. The French have never beaten Uruguay at a World Cup, despite having had three bites at the cherry, while they've only scored one goal against La Celeste at FIFA's flagship event. What's more, only one of the previous seven renewals of this fixture have gone the way of France. Back in 1985, France came out on top by two goals to nil. The pair have since drawn four, while Uruguay came out on top by a goal to nil when the teams last met back in 2013.
Detailed head-to-head record:
1966 – France 1 – 2 Uruguay (World Cup)
1985 – France 2 – 0 Uruguay
2002 – France 0 – 0 Uruguay (World Cup)
2008 – France 0 – 0 Uruguay
2010 – Uruguay 0 – 0 France (World Cup)
2012 – France 0 – 0 Uruguay
2013 – Uruguay 1 – 0 France
Follow Free Super Tips on Twitter to stay up to date with our daily tips and predictions or browse more football content on our website: