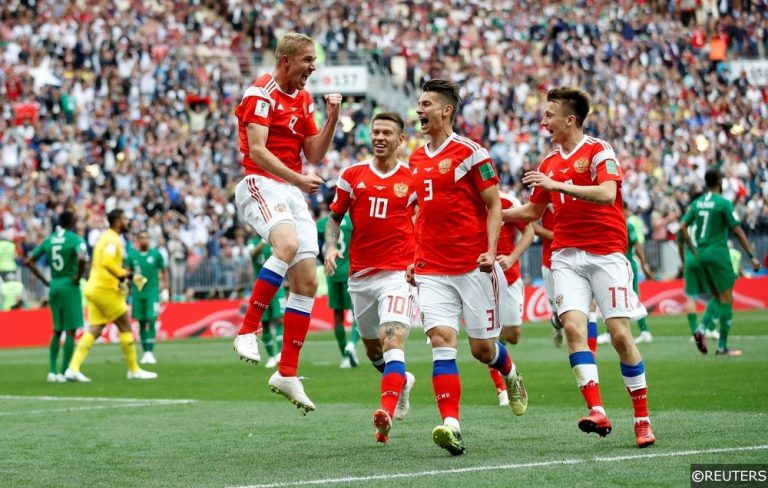 So with Russia 2018 well underway, we have decided to take a closer look at the men who are tasked with masterminding the challenge for World Cup glory for the nations in Europe who are not expected to contest for the title. We have already looked at the squads of these nations, with part one here and part two here, but if they are going to shock the world then a genius behind the scenes will surely be a necessity.
Russia
Manager: Stanislav Cherchesov
Appointed:  11 August 2016
Win Rate: 28.57%
So where better to start than the hosts? Russia got the tournament underway with a demolition of Saudi Arabia in the opening match and their fans will now be dreaming of the possibilities their team can achieve. However, in the build up to this tournament it has not exactly been smooth sailing for Cherchesov and his side had failed to win since October 2017.
Born on 2 September 1962, Cherchesov is a former international footballer who played as a goalkeeper for the USSR, and Russia of Ossetian origin. His playing career saw him feature 433 times for various clubs, but his four spells at Spartak Moscow was where he really made his name. He also went on to manage Spartak but it wasn't until he left the county he was able to find success. He was appointed manager of Legia Warsaw on 6 October 2015 and was immediately rewarded with the Ekstraklasa title as well as a Polish Cup win. Doing the double was obviously enough to convince the Russian FA he was good enough for the top job as he was appointed just a few months after securing it.
Set a target of reaching the World Cup semi-finals by the Russian FA, Cherchesov certainly faces an uphill battle to keep his job beyond this summer. His task has not been made any easier by the fact that, as the host nation, Russia have not played any competitive football for quite some time. There has also been little opportunity for his side to build any confidence or belief in his leadership as his friendlies have included the likes of Brazil, France, Argentina, and Spain in the last 12 months.
Croatia
Manager: Zlatko Dalić
Appointed: 7 October 2017
Win Ratio: 62.50%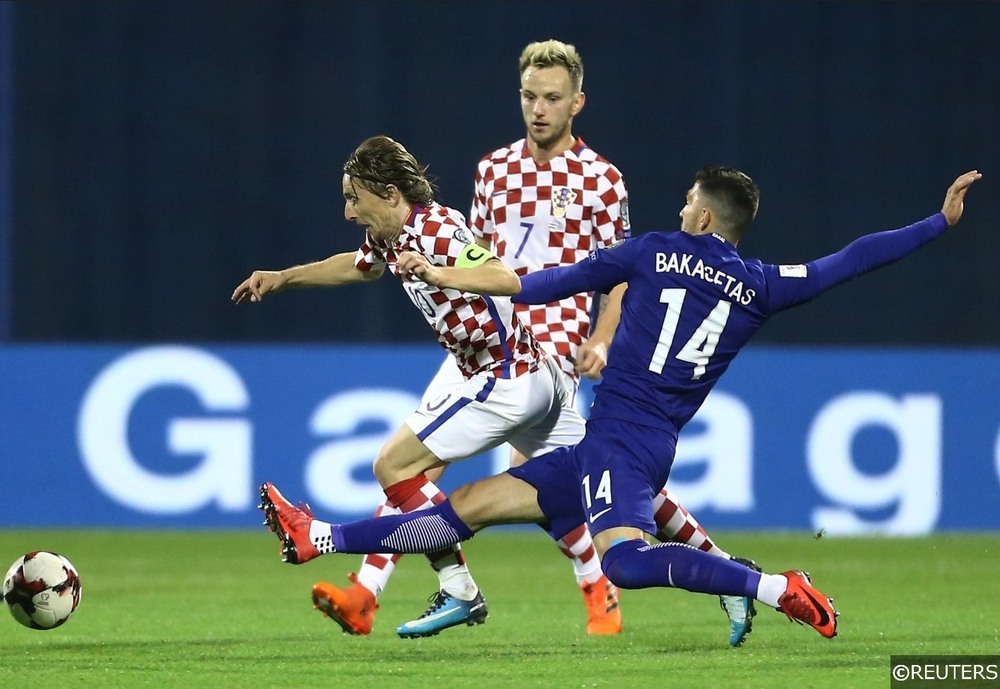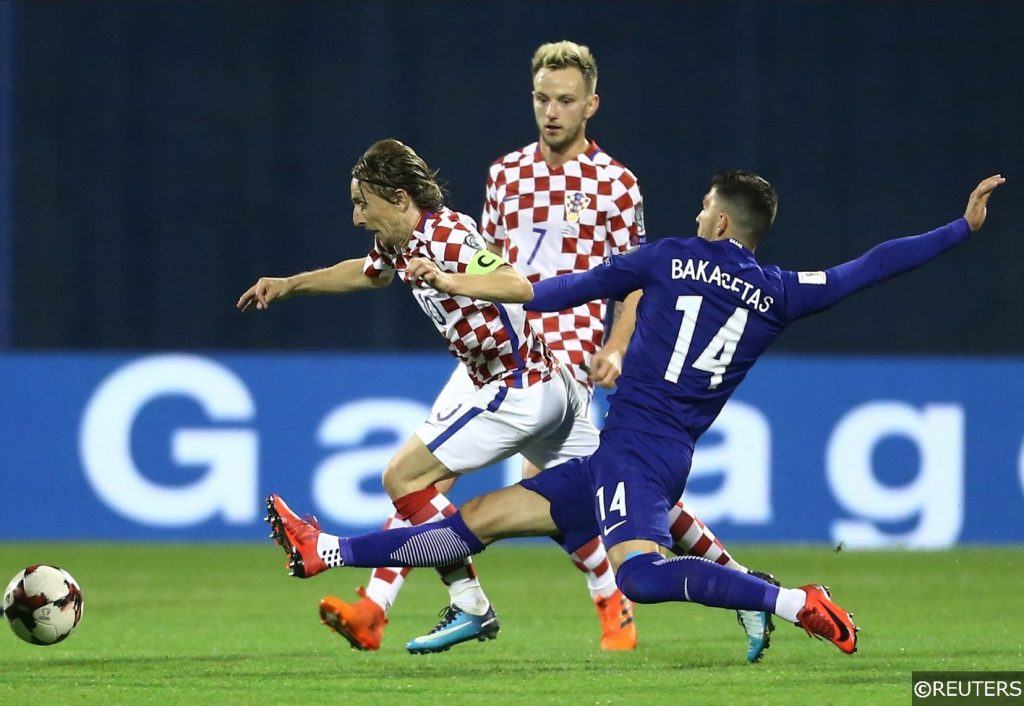 Zlatko Dalić is a man who has had to go out and earn his reputation as a coach the hard way. He managed to make 283 appearances in a playing career which spanned over 17 years, but he was never able to make the breakthrough into the international arena and instead had to settle for achievements at club level.
After ending his playing career in 2000 he became assistant coach at Varteks. He worked his way up the food chain and in May 2005 he was appointed manager. In  his first season at the helm he won third place in the Croatian First League and reached the final of the Croatian Football Cup. This success obviously did not go unnoticed and in 2006 he was appointed as the assistant manager for the Croatian Under-21 side.
Dalić has travelled well since this point and has had spells at clubs in Albania, Saudi Arabia and the UAE. On 7 October 2017 Croatian Football Federation named Dalić as new head coach of Croatia national football team, after the sacking of Ante Čačić.
Iceland
Manager: Heimir Hallgrímsson
Appointed: 25 November 2013
Win Ratio: 62.96% (Combined joint and sole manager)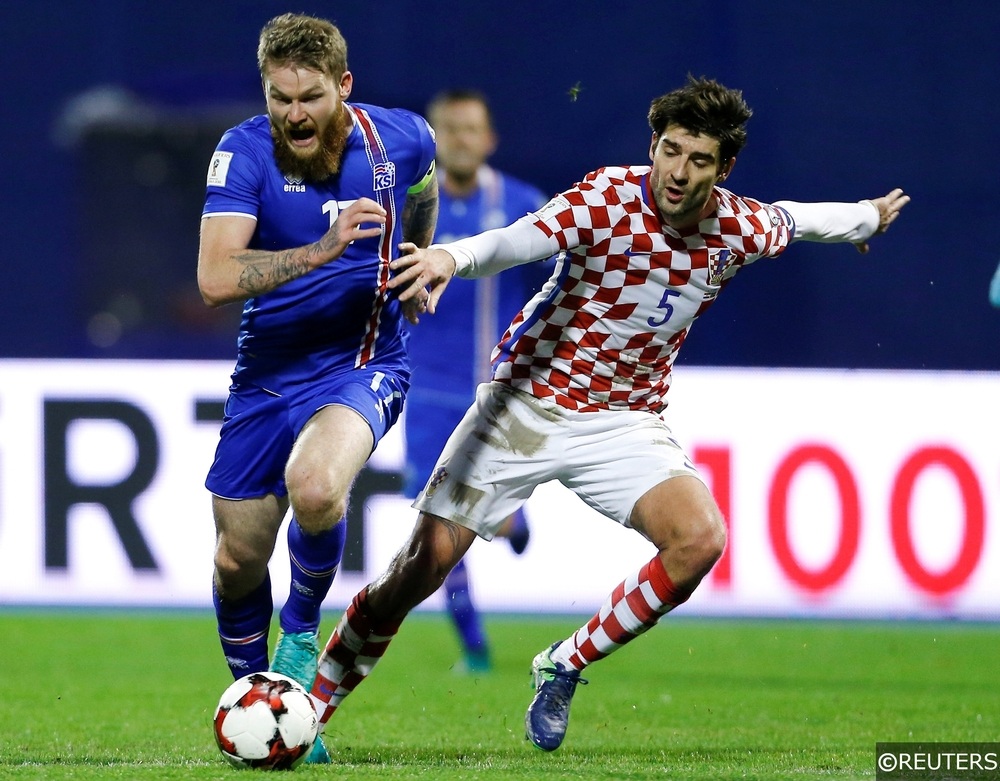 Unless you have been living under a rock for the last few years, you will be aware of the rise of Iceland. On man who has been key to their change in fortunes is Heimir Hallgrímsson. As assistant manager to Lars Lagerbäck,  Hallgrímsson was a key part of the team. Shortly after losing at the play-off stage of the 2014 FIFA World Cup qualification against Croatia, he was promoted to a role as joint manager with Lagerbäck and when the Swede left after Euro 2016, he took the role on a solo basis.
Hallgrímsson took the role as coach of the Höttur women's team whilst playing for the mens team. He helped them come first in the second tier and achieve promotion. Alongside working as a dentist in Vestmannaeyjar he started coaching the town's women's senior team, ÍBV, guiding them to two 2nd-place finishes in the league and two cup finals, with ÍBV winning the second one in 2004. Despite a few short lived spells in the mens game, he did eventually break through and eventually caught the eye of the national side. The rest, as they say, is history, as Hallgrímsson has helped to mastermind the greatest period of success in his nation's history.
Switzerland
Manager: Vladimir Petković
Appointed: 1 July 2014
Win Ratio: 62.5%
Former Lazio boss Petković is the man tasked with turning a Switzerland squad who frequently flatter to deceive over recent years into a side which can genuinely threaten the big boys. Petković was born in Sarajevo in 1963. He is naturalized Swiss of Bosnian Croat descent and holds Swiss, Croatian, and Bosnian-Herzegovinian passports. As a player he played in Bosnia, Slovenia and Switzerland but it was as a coach he really made his name.
He has managed over 400 times for a total of eight different clubs, but success has been hard for him to find as he has only managed to win the 1. Liga classic, which is the fourth tier of the Swiss football league system, with Malcantone Agno back in the 2002–03 season and the Coppa Italia in the 2012–13 with Lazio. His time with the Italian giants did not exactly end well as on 23 December 2013, it was announced Petković was to succeed Ottmar Hitzfeld as the manager of Switzerland national football team after the 2014 FIFA World Cup. As a result of this, Lazio initially dismissed Petkovic as the coach of the club,  as they were not aware that Petković was in negotiations with Swiss Football Association over his future at the time. He was eventually sacked on 4 January 2014.
Follow Free Super Tips on Twitter to stay up to date with our daily tips and predictions or browse more football content on our website: