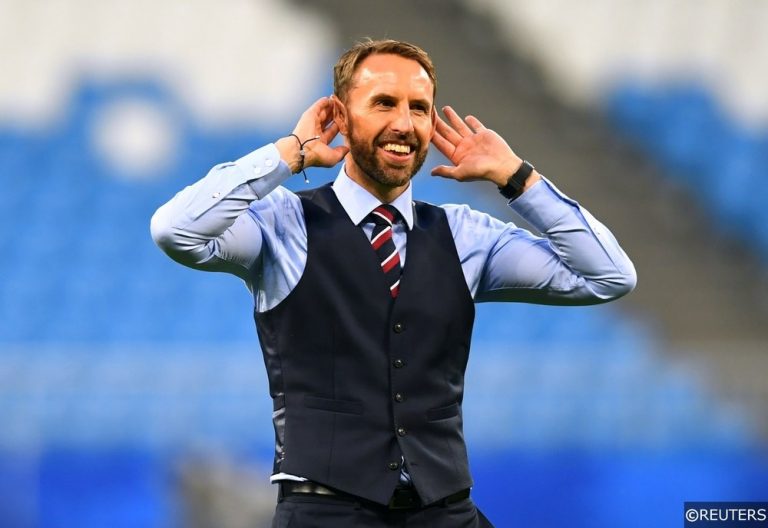 Content Editor at Free Super Tips, Alex was born in the shadow of Old Trafford and is an avid Man Utd fan. After graduating from university he combined his love of football, writing and betting to join FST and now closely follows goings-on in all of the top European leagues.
In the weeks leading up to the start of the FIFA World Cup 2018 there was an almost palpable sense of inevitable disappointment lingering around the country's England fans. There was next to no hype, and only the most optimistic of supporters argued that this inexperienced outfit could make waves in Russia.
You can't blame anybody for the lack of hype. England have been dramatically overhyped ahead of every major international tournament for the past 20 years, and every single time it has ended in soul crushing disappointment. It's a timeline of events you could predict with remarkable accuracy:
Qualifying and Tournament Build-up – A good qualifying campaign followed by a media frenzy of hype. Flags fly from every car window.
Opening Game – Pubs are full from the moment they open. 90 minutes of frustration and boredom follow, ending in a dour 1-0 victory. "We're just warming up" the optimists say.
Rest of the Group Stages – Frustration builds. Angry fans shout at the television while those who bet on Under 2.5 Goals celebrate quietly. Despite their performances, England muddle through to the knockout stages.
Knockout Stages – More lacklustre play, often followed by some controversial incident sparking outrage. Defeat before the semi-finals is inevitable.
The 2018 World Cup has been different though. England have flown under the radar, and to everybody's surprise they have actually turned up and surpassed their potential to reach the World Cup semi-finals for the first time in almost 30 years. Why has this happened?  Well, the story starts almost 20 years ago.
Read more: The Mood in Croatia ahead of their clash with England
England's "Golden Generation"
Adam Crozier, then chief executive of the Football Assocation, heaped the pressure on Sven-Gordan Eriksson's reign as England manager when he touted the likes of David Beckham, Steven Gerrard, and Michael Owen as the centrepieces to a looming Golden Generation of England players.
This apparent Golden Generation is said to have run between 2001 and 2010, but the effects were still being felt four years later when Steven Gerrard and Frank Lampard, aged 34 and 35 respectively, were included in the squad for the 2014 World Cup in Brazil.
The talent in that group of players is indisputable. David Beckham, Jamie Carragher, Michael Carrick, Ashley Cole, Roi Ferdinand, Steven Gerrard, Frank Lampard, Gary Neville, Wayne Rooney, Paul Scholes, and John Terry all hold Champions League winners medals in their personal accolades. Michael Owen may have missed out on the most prestigious of team awards, but he can look back fondly on his Ballon D'or win of 2001.
However, despite all the club success these players enjoyed there is no doubt that they failed to live up to expectations on the international scene. Between 2001 and 2010 they were knocked out in the quarter finals of three major international tournaments, failed to make it past the last 16 in South Africa 2010, and failed to even qualify for Euro 2008. Even Pep Guardiola is perplexed, stating that this generation of England players were as good as the Spanish Golden Generation that won three consecutive tournaments between 2008 and 2012.
Individuality Over Teamwork
The talent in England's Golden Generation is undoubted, but a lot of that talent revolved around the midfield area. This caused a selection headache for the managers, and rather than thinking of the team as a whole Sven-Goran Eriksson opted instead to simply pick the best individual players available to him and try to work them into his tactics.
It goes without saying that this is rarely the best approach. For 15 years a variety of England managers have all insisted on playing both Steven Gerrard and Frank Lampard in the centre of the park. The problem is that they are far too similar to one another, and the lack of a defensive presence in that midfield unit led to both of them being stifled going forward.
Not only that but Paul Scholes was pushed out to the left of the midfield, a position he was never utilised at by the manager that knew him best; Sir Alex Ferguson. Add that to David Beckham's lack of pace down the right and you have a midfield quartet with an abundance of passing ability but almost completely devoid of acceleration. It gets worse as well – Not a single one of these midfielders could be described as a defensive player, and with each of them having to compromise on this it led to a complete lack of balance. Gerrard and Lampard were hampered creatively as they tried to cover one another, and Scholes' passing ability was criminally overlooked as he was forced out wide.
It's not inconceivable that if Sven Goran-Eriksson, Steve McClaren, or Fabio Capello were in charge of England right now the likes of Harry Maguire and Ruben Loftus-Cheek wouldn't even be in the squad ahead of 'big club' players like Chris Smalling and Jack Wilshere. In addition, it's unlikely they would see the potential of Kyle Walker as a centre back, which would leave star performer Kieran Trippier out in the cold as Walker took the right back berth.
Joe Hart and Wayne Rooney would probably be there as well, with the false notion that a squad desperately needs the fabled "World Cup experience."
Read more: 5 Key Battles Which Will Decide England's Clash with Croatia
Rigidity Over Creativity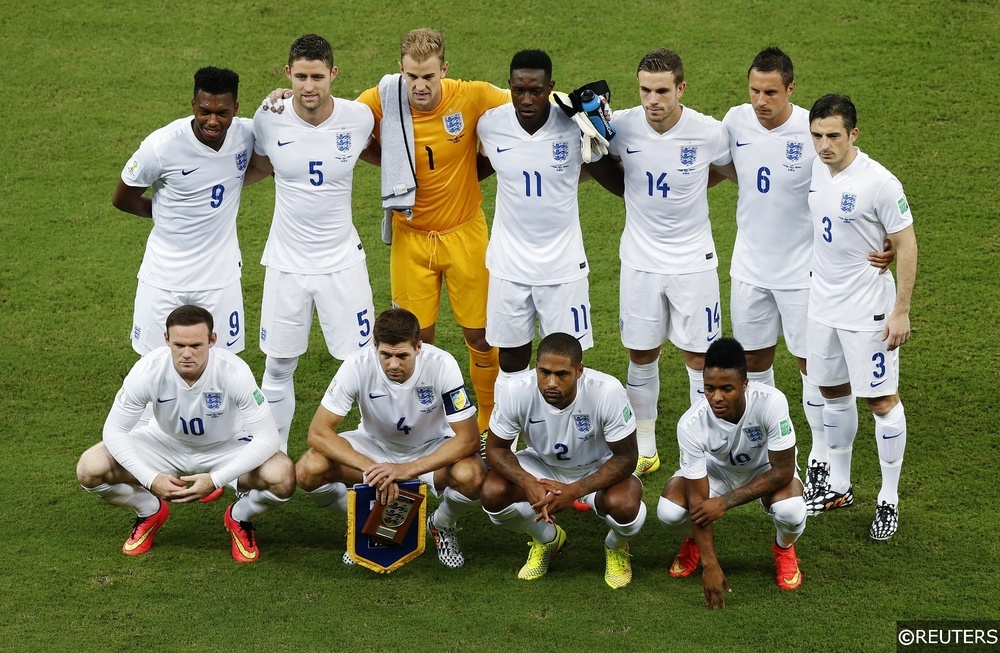 The lack of balance in the team was one aspect that hampered England's Golden Generation, but it wasn't just the squad selection that scuppered all creativity. Rio Ferdinand has stated that his first ever conversation with Eriksson was centred around the fact that Eriksson didn't like his centre backs running with the ball.
This may seem like a small and unimportant thing, but it's actually very telling into how Eriksson operated at the helm. There was a very clear and distinct line between the defence and midfield which had a severe impact on build up play from the back. This, couple with the lack of pace in the midfield, made England ridiculously easy to defend against.
Ferdinand and Lampard have been critical of Eriksson throughout this World Cup, stating how it wasn't just the centre backs who were denied the freedom to play. The entire team was simply too rigid to allow for any creativity to flow.
Club Over Country
Between 2005 and 2012 there was an English clubs made eight appearances in the Champions League final. Three separate English teams won club football's most prestigious prize during this stint, and it happened to coincide with England's Golden Generation.
The likes of Rio Ferdinand, Gary Neville, Paul Scholes, Steven Gerrard, Jamie Carragher, John Terry, Frank Lampard, and Wayne Rooney all lifted that famous trophy, and while you would expect that to bring more success to the national team the reality was actually very different.
These years were a period of overwhelming English dominance on the club scene, and it wasn't just one or two teams. Manchester United, Chelsea, Arsenal, and Liverpool were all battling for titles and Champions League glory, and the rivalry between these big teams had higher stakes than ever. In the end, club rivalry won out over national pride, a fact that even Rio Ferdinand has admitted to:
"One year we would have been fighting Liverpool to win the league, another year it would be Chelsea. So I was never going to walk into the England dressing room and open up to Frank Lampard, Ashley Cole, John Terry or Joe Cole at Chelsea, or Steven Gerrard and Jamie Carragher at Liverpool because of the fear they would take something back to their club and use it against us.

I didn't realise that what I was doing was hurting England at the time. I was so engrossed, so obsessed with winning with Man United – Nothing else mattered."
England's New Generation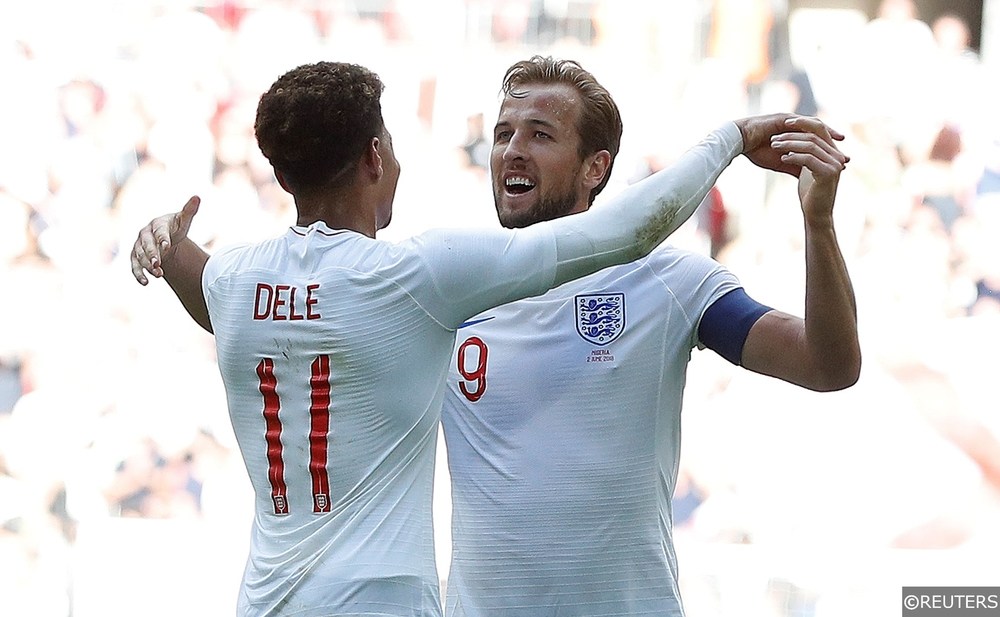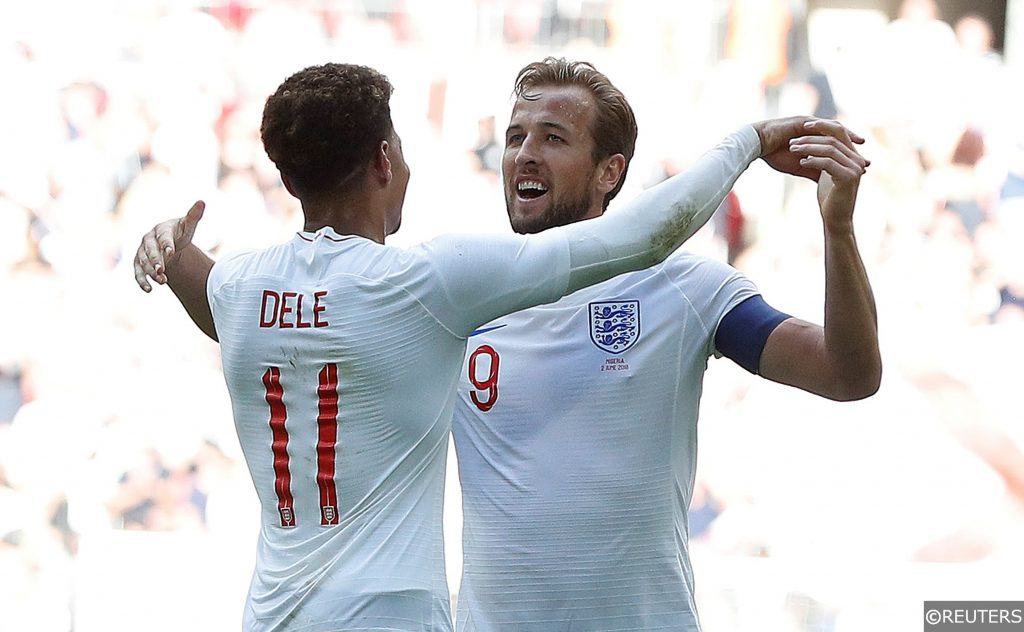 The lack of hype ahead of this year's World Cup was understandable. Gareth Southgate may be likeable, but in the end he was second choice behind Sam Allardyce after Roy Hodgson's reign. Yes, England were being led by arguably the best striker on the planet but apart from that they were severely lacking in world class talent.
In every World Cup this millennium England have had a group of very high profile players. They have been at the very top of club football, leading their respective teams to domestic and continental glory. This squad has just a fraction of that prior success to look back upon, and that's precisely why they have flown under the radar. There is a lack of ego and entitlement, and a manager at the helm who seems to understand the importance of creating a team rather than a group of individuals.
Despite this, Southgate has managed to capture the imagination and hope of the World Cup against all the odds. He has been meticulous in his approach, drilling down into the details of everything from set pieces to which players perform best alongside each other.
He has taken a group of young and hungry players and transformed them into a legitimate team. They are no longer a collection of individuals, but a cohesive unit of players who just want to bring the best out in each other. The lack of ego among them is refreshing, as is their calm demeanour despite the growing pressure.
They have taken England to their first World Cup semi final since 1990, won their first ever penalty shootout, and put Gareth Southgate on the brink of national hero status. Not only that, but this is just the start of their international career. Only three of the squad are over the age of 30, and apart from Gary Cahill, Ashley Young, and Jamie Vardy they can all stake a claim for Qatar in four years time.
Southgate was always building for the future here, but in doing so he's taken this squad to the brink of the unthinkable. Whatever happens on Wednesday, this World Cup will not have been a disappointment.
Follow Free Super Tips on Twitter to stay up to date with our daily tips and predictions or browse more football content on our website: