Select a Different Fixture
Manchester City vs Fulham Predictions, Betting Tips and Match Previews
Carabao Cup
|
Etihad Stadium
|
1st November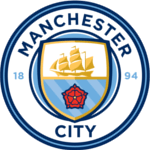 Manchester City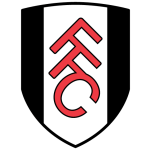 Fulham
Manchester City vs Fulham predictions for Thursday's Carabao Cup tie at the Etihad Stadium. Fulham hope to pull off a miracle and get back to winning ways when they visit Manchester City in the Carabao Cup on Thursday. Read on for all our free predictions and betting tips.
Manchester City to Win and Over 3.5 Match Goals @ 4/5
Manchester City 4-1 @ 13/1
Reason For Manchester City vs Fulham Betting Tips
Manchester City made a swift return to the summit of the Premier League table on Monday night as an early goal from Riyad Mahrez settled the score between them and Spurs at Wembley. With both Chelsea and Liverpool winning over the weekend this was a crucial result for Pep Guardiola's side, and the ruthlessness of their display is a marker for their title challengers for the rest of the season.
That victory extends The Citizens unbeaten run to 8 games in all competitions, with their only slip up during this period being their goalless draw at Anfield in the first half of October.
It also seems that they have really picked their game up in this run of results, bouncing back from that shock defeat at home to Lyon to score 21 goals in 8 games. It's likely that Pep Guardiola will make a lot of changes here, but when your backup includes such talents as Gabriel Jesus and a Kevin De Bruyne returning to full fitness it's not like their starting lineup will look much weaker on paper.
In fact, these fringe players will be using this match as a platform to show their manager what they can do in an attempt to force their way into a regular starting spot, making this a very dangerous situation for Fulham to be in.
Fulham aren't exactly riding high on the crest of a wave either. They were well beaten by Bournemouth at the weekend, and that 3-0 loss made it 4 defeats on the bounce for the newly promoted side. To make matters worse they have conceded an huge 15 goals in these 4 games, and the 28 Premier League goals they have conceded make them the worst defensive side in the top flight by quite a distance.
Things don't look good for the Cottagers coming into this one. They are facing the highest scoring side in the Premier League with a back line that looks decidedly shaky. Fulham's competitive games this season have averaged 3.75 goals per game, and considering the quality of their opposition we think a Manchester City Win and Over 3.5 Goals bet looks a good shout along with a 4-1 correct score predictions.
Head to Head
Manchester City have won their last six meetings with Fulham, with the most recent being a 3-0 win at the Etihad in September. The Citizens have netted 19 goals in these 6 matches and seen a total of 14 in the last 3.
Manchester City Team News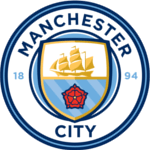 Claudio Bravo, Eliaquim Mangala, Ilkay Gundogan, and Danilo remain sidelined for Manchester City, and Pep Guardiola is expected to make significant changes to the side that played on Monday night. Gabriel Jesus, Vincent Kompany, Kevin De Bruyne, and Nicolas Otamendi are likely to start.
Fulham Team News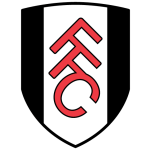 Joe Bryan is the only absentee for the Cottagers, with the returning Tom Cairney pushing for a start after coming off the bench at the weekend. Slavisa Jokanovic could make some changes to keep his squad fresh too.
More Carabao Cup Fixtures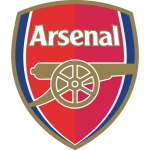 Arsenal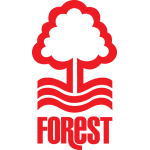 Nottingham Forest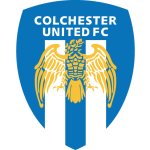 Colchester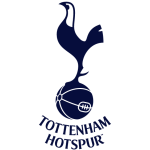 Tottenham Hotspur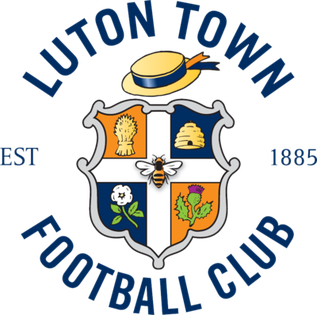 Luton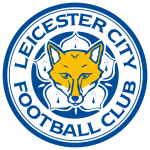 Leicester City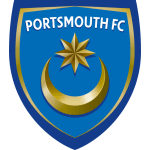 Portsmouth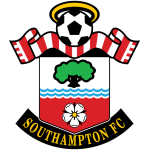 Southampton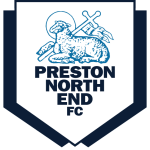 Preston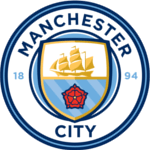 Manchester City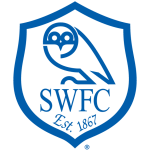 Sheffield Wednesday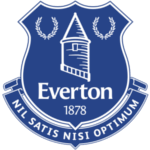 Everton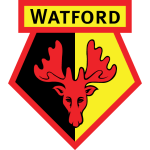 Watford
Swansea City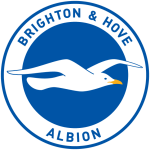 Brighton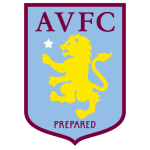 Aston Villa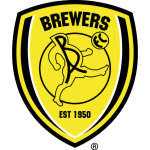 Burton Albion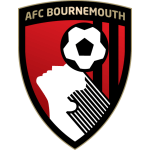 AFC Bournemouth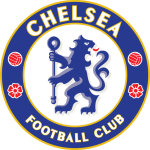 Chelsea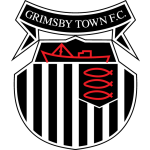 Grimsby Town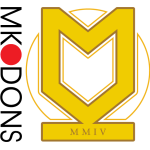 MK Dons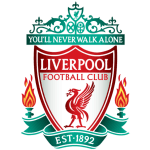 Liverpool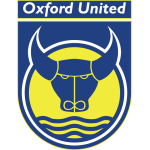 Oxford United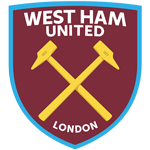 West Ham United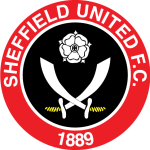 Sheffield United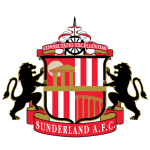 Sunderland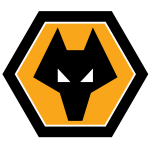 Wolverhampton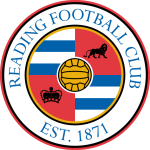 Reading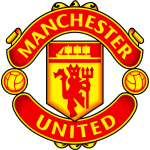 Manchester United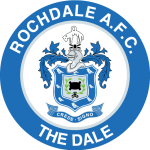 Rochdale
Manchester City vs Fulham Stats
Fulham's competitive games this season have averaged 3.75 goals per game.
The Cottagers 28 Premier League goals conceded this season makes them the worst defensive side in the league, some 5 goals ahead of the nearest challengers Cardiff.
Manchester City have scored 38 goals in their 15 competitive games this season.
Sign Up To The Newsletter & You Might Win A Football Shirt Of Your Choice
Sign Up To The Newsletter & You Might Win A Football Shirt Of Your Choice
| Bookie | Home Win | Draw | Away Win | Offer |
| --- | --- | --- | --- | --- |
| | | | | |
| | | | | |
| | | | | |
| | | | | |
| | | | | |
| | | | | |
| | | | | |
| Bookie | Home & Yes | Away & Yes | Offer |
| --- | --- | --- | --- |
| | | | |
| | | | |
| | | | |
| | | | |
| | | | |
| | | | |
| | | | |
| Bookie | Under 0.5 | Over 0.5 | Under 1.5 | Over 1.5 | Under 2.5 | Over 2.5 | Under 3.5 | Over 3.5 | Under 4.5 | Over 4.5 | Under 5.5 | Over 5.5 | Under 6.5 | Over 6.5 | Under 7.5 | Over 7.5 | Under 8.5 | Over 8.5 | Under 9.5 | Over 9.5 | Offer |
| --- | --- | --- | --- | --- | --- | --- | --- | --- | --- | --- | --- | --- | --- | --- | --- | --- | --- | --- | --- | --- | --- |
| | | | | | | | | | | | | | | | | | N/A | N/A | N/A | N/A | |
| | N/A | N/A | | | | | | | | | | | N/A | N/A | N/A | N/A | N/A | N/A | N/A | N/A | |
| | | | | | | | | | | | | | | | | | | | | | |
| | | | | | | | | | | | | | | | | | | | N/A | N/A | |
| | N/A | N/A | | | | | | | | | | | | | N/A | N/A | N/A | N/A | N/A | N/A | |
| | | | | | | | | | | | | | | | | | | | N/A | N/A | |
| | | | | | | | | | | | | | | | | | | | | | |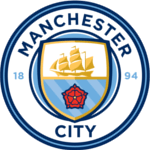 0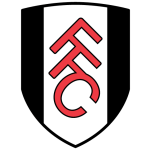 0
| | | | | | | | | | | | | | | | | | | | | | | | | | | | | | | | | | | | | | | | | | | | | | | | | | | | | | | | | | | | | | | | | | | | | | | | | | | | | |
| --- | --- | --- | --- | --- | --- | --- | --- | --- | --- | --- | --- | --- | --- | --- | --- | --- | --- | --- | --- | --- | --- | --- | --- | --- | --- | --- | --- | --- | --- | --- | --- | --- | --- | --- | --- | --- | --- | --- | --- | --- | --- | --- | --- | --- | --- | --- | --- | --- | --- | --- | --- | --- | --- | --- | --- | --- | --- | --- | --- | --- | --- | --- | --- | --- | --- | --- | --- | --- | --- | --- | --- | --- | --- | --- | --- | --- |
| Bookie | Odds | Odds | Odds | Odds | Odds | Odds | Odds | Odds | Odds | Odds | Odds | Odds | Odds | Odds | Odds | Odds | Odds | Odds | Odds | Odds | Odds | Odds | Odds | Odds | Odds | Odds | Odds | Odds | Odds | Odds | Odds | Odds | Odds | Odds | Odds | Odds | Odds | Odds | Odds | Odds | Odds | Odds | Odds | Odds | Odds | Odds | Odds | Odds | Odds | Odds | Odds | Odds | Odds | Odds | Odds | Odds | Odds | Odds | Odds | Odds | Odds | Odds | Odds | Odds | Odds | Odds | Odds | Odds | Odds | Odds | Odds | Odds | Odds | Odds | Odds | Offer |
| | | | | | | | | | | | | | | | | | | | | | | | | | | | | | | | | | | | | | | N/A | N/A | N/A | | N/A | | N/A | | N/A | N/A | N/A | N/A | N/A | N/A | N/A | N/A | N/A | N/A | N/A | N/A | N/A | N/A | N/A | N/A | N/A | N/A | N/A | N/A | N/A | N/A | N/A | N/A | N/A | N/A | N/A | | | N/A | |
| | | | | | | | | | | | | | | | | | | | | | N/A | | | | | | | | | | | | | | N/A | N/A | N/A | N/A | N/A | N/A | N/A | N/A | N/A | N/A | | N/A | N/A | N/A | N/A | N/A | N/A | N/A | N/A | N/A | N/A | N/A | N/A | N/A | N/A | N/A | N/A | N/A | N/A | N/A | N/A | N/A | N/A | N/A | N/A | N/A | N/A | N/A | N/A | N/A | N/A | |
| | | | | | | | | | | | | | | | | | | | | | | | | | | | | | | | | | | | | | | | | | | | | | | | | | | | | | | | | | | | | | | | | | | | | | | | | | N/A | N/A | N/A | |
| | | | | | | | | | | | | | | | | | | | | | | | | | | | | | | | | N/A | | | N/A | N/A | N/A | N/A | N/A | N/A | N/A | N/A | N/A | N/A | N/A | N/A | N/A | N/A | N/A | N/A | N/A | N/A | N/A | N/A | N/A | N/A | N/A | N/A | N/A | N/A | N/A | N/A | N/A | N/A | N/A | N/A | N/A | N/A | N/A | N/A | N/A | N/A | N/A | N/A | N/A | |
| | | | | | | | | | | | | | | | | | | | | | | | | | | | | | | | | | | | N/A | | | N/A | N/A | N/A | N/A | N/A | N/A | N/A | N/A | N/A | | N/A | N/A | N/A | N/A | N/A | N/A | N/A | N/A | N/A | N/A | N/A | N/A | N/A | N/A | N/A | N/A | N/A | N/A | N/A | N/A | N/A | N/A | N/A | N/A | N/A | N/A | N/A | N/A | |
| | | | | | | | | | | | | | | | | | | | | | | | | | | | | | | | | N/A | | | N/A | N/A | N/A | N/A | N/A | N/A | N/A | N/A | N/A | N/A | N/A | N/A | N/A | N/A | N/A | N/A | N/A | N/A | N/A | N/A | N/A | N/A | N/A | N/A | N/A | N/A | N/A | N/A | N/A | N/A | N/A | N/A | N/A | N/A | N/A | N/A | N/A | N/A | N/A | N/A | N/A | |
| | | | | | | | | | | | | | | | | | | | | | | | | | | | | | | | | | | | | | | | | | | | | | | | | | | | | | | | | | | | | | | | | | | | | | | | | | N/A | N/A | N/A | |
Bookie
Home -1
Away +1
Home -2
Away +2
Home -3
Away +3
Home -4
Away +4
Home -5
Away +5
Away -1
Home +1
Away -2
Home +2
Home -6
Away +6
Home +3
Home +4
Home +5
Home -7
Away +7
Offer
N/A
N/A
N/A
N/A
N/A
N/A
N/A
N/A
N/A
N/A
N/A
N/A
N/A
N/A
N/A
N/A
N/A
N/A
N/A
N/A
N/A
N/A
N/A
N/A
N/A
N/A
N/A