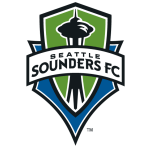 Seattle Sounders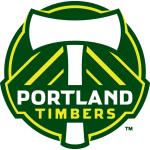 Portland Timbers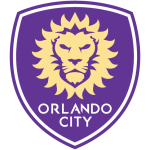 Orlando City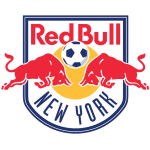 New York Red Bulls
About FST's Football Betting Statistics Tool
Statistics are an incredibly important part of profitable football betting. Unfortunately a gut feeling and in depth knowledge of the game simply isn't enough to determine a profitable bet, but combining that knowledge with a wealth of football stats can lead to some very profitable situations.
That's where we come in. FST's Football Betting Statistics tool allows you to analyse the stats for all the upcoming matches, with sortable data making it incredibly easy to find your way around. You can select the betting markets, leagues, odds format, and even choose from displaying the overall stats or the home/away stats using our easy drop down menus. Not only that, but you can also find the best price from the bookies right there on the same screen!
We offer a host of different football stats to make your betting experience as profitable as possible. Our own tipsters use these statistics to come up with their expert predictions, including our daily Both Teams to Score tips and in all our football match previews. By combining hard data with our in depth knowledge of the beautiful game we're able to bring you the very best betting tips and predictions every day.
How to Use Our Betting Stats Tool
But how can this incredible mine of football stats be used in your own betting predictions? Firstly, you decide on the market you would like to analyse. We offer all the stats on the BTTS and Over/Under markets, which you can then sort into the "Season Total" figure or the "Home / Away" figure. A percentage will be displayed for each team, as well as a handy combined percentage figure as well. Then you just have to compare this percentage with the betting odds shown below and decide whether this is a profitable betting opportunity or not.
For example, if you look into the BTTS statistics for an upcoming fixture you might decide that the overall chance of BTTS landing is 50%. This could be based off the home and away records of both teams, our combined average percentage of BTTS landing and our in depth match preview. Now that you have arrived at that figure you know that odds of Evens, or 2.00 in decimal format, are the 'fair odds'. If you see the bookie is offering odds of 6/5 on BTTS in this match then you've just found a profitable betting spot!
It doesn't have to end there though. If you're not clued up on the specific league that a match is being played, you can click the "View Preview" button to get some in depth analysis from our expert match preview tipsters. These tipsters follow their specialist leagues closely and can always be relied upon to reveal that extra bit of knowledge. Combined with their own football stats research and your knowledge, you can make a solid choice on whether to place your bet or not.