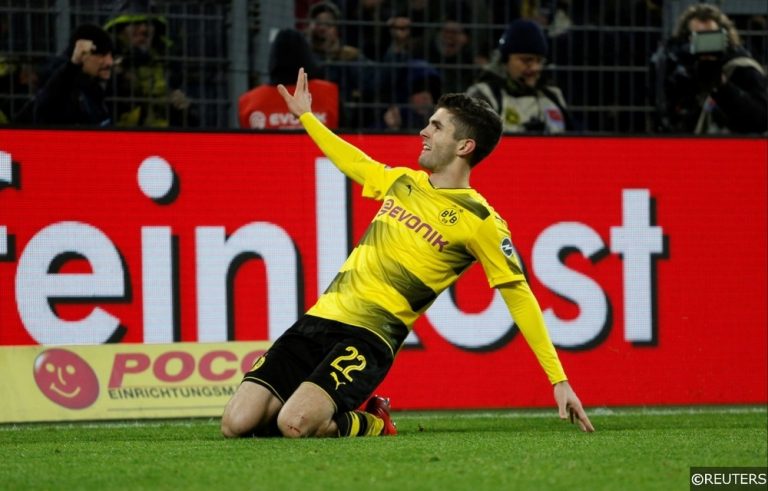 After a two week international break, club football is back in style here at FST!!
Our analysts have once again worked their magic and landed us another incredible bet!
A 120/1 Correct Score Double came in earlier this evening which is our 3rd winner on this type of bet in the last three weeks following our 153/1 and 79/1 winners!!
Here's how it went:
120/1 Correct Score Double Lands
120/1 CORRECT SCORE DOUBLE LANDS!!!!!!!!!!

3RD CORRECT SCORE DOUBLE WINNER THIS SEASON!!!!!

ABSOLUTE SCENES! WHAT A START TO THE WEEKEND!!!!

GET IN!

View the winner HERE https://t.co/cg8LlTNuUM

(18+) pic.twitter.com/pLiq92HWDk

— Football Super Tips (@FootySuperTips) September 14, 2018
The first of two games was in the Netherlands where Cambuur hosted Telstar in the Eerste Divisie. Everything went according to plan in this one with the hosts taking the lead in the 21st minute which was the score at half-time. They continued to play well after the break and were rewarded for their efforts in the 76th minute when they doubled the lead and it turned out that was the final score. A bit of luck was on our side in this one as the home team had a total of two shots on target here and scored two goals. We'll take it!
The second game was far more dramatic than the first one. Dortmund were up against Eintracht Frankfurt. It was a slow start in this one with only 1 goal in the first 45 minutes. The tempo picked up in the 68th minute when the visitors levelled the score, which was great for our bet as it pushed Dortmund forward. Four minutes later they took the lead and with the visitors pilling on the pressure to level the score again, Dortmund found the breakthrough in the 88th minute and Paco scored to make it 3-1. It was a very long last 2 minutes + injury time, but the ref blew his whistle and we could start celebrating yet another massive winner!!
Free Football Predictions
As we said earlier, club football is back so be sure to follow our Free Football Predictions page of the website for more Accumulators!
Followers' betslips
Our followers are once again overjoyed with yet another huge winner and were kind enough to share their winning betslips with us on twitter:
Get in!!! Very good start to the weekend @FootySuperTips pic.twitter.com/fGT6oRY4jA

— Joe Martin (@Joey_M_96) September 14, 2018
Boom!!! pic.twitter.com/GIPyLGszfx

— Realest Negus Alive (@Oshios99) September 14, 2018
Cashed out as soon as that goal went but i dont care! Made my day right here pic.twitter.com/pgZzCcslrj

— Dolan Reilkoff (@ReilkoffDolan) September 14, 2018
Boom boom boom …u are on …. Can't believe people that doubt Yee can't win ever bet but anyone doing level stakes to your bets are up SERIOUS money THANK YOU so much pic.twitter.com/kv3JPJIxGu

— Cloynejoker_1981 (@1981Cloynejoker) September 14, 2018
— thefilmcritic (@thefilmcritic1) September 14, 2018
Fucking love you! second I've done in a month pic.twitter.com/AfhPruwwHg

— justin 'jlk' odell (@lledonitsuj) September 14, 2018
You absolute legend! I bottled it and cashed but can not argue with that returns! pic.twitter.com/4b2WSndRAB

— craig parry (@parry3680) September 14, 2018
Boom get in there. Cheers boss pic.twitter.com/fQm6LEpCe0

— Antoine O' Hara (@jackban1984) September 14, 2018