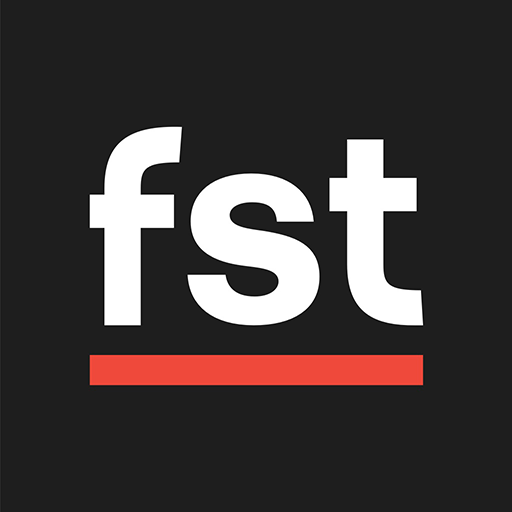 Our NHL tipster is on fire! Just 2 days after landing a £108 NHL accumulator, he has done it again by landing a 16/1 Accumulator on Monday night!
It'a also worth mentioning he has landed 3 straight NHL Doubles, which equals to £166.50 profit in just 3 nights on that bet alone!
16/1 NHL Acca lands
Morning BOOOOOOOOOOOOOOOM!!!

15/1 NHL Acca
NHL Double
NBA Double

LIKE if you were ON & send in your winning betslips!!

— Football Super Tips (@FootySuperTips) 28 February 2017
Only three games were played in the NHL last night, but that didn't stop us from landing another winner. The night started off in New Jersey where the Devils hosted the Montreal Canadiens. In this one, our tipster backed the visitors + Over 5.5 total goals.  It was far from easy for us as the visitors fell behind 2-0 and 3-1 at one point in the 3rd period, but somehow they managed to pull it out! Two late goals in the 3rd period forced Overtime in which the Canadiens scored a winning power play goal after only 3 minutes played.
With two tips in the bag, we turned our attention to Tampa Bay, where the Lightning hosted the Ottawa Senators. Despite being depleted after the trade deadline, Tampa Bay won the game in fairly easy fashion. Led by Nikita Kucherov, who scored his second hattrick of his career, the Lightning kept their playoff hopes alive with a comfortable 5-1 win at home. Tampa conclude a 4-game homestand night against Carolina tomorrow night.
In the 3rd and final game of the accumulator, Western Conference leaders Minesotta Wild hosted the LA Kings. We needed a home win + Over 5 goals in this one. And just like in the first game, overtime was needed to decide the winner in this one. As both teams went back and forth exchanging leads, Minnesota was able to force overtime after Jason Zucker scored their 4th goal in the game's final period. Only 12 seconds into the OT period, Mikael Granlund scored the winning goal for Minesotta who wrapped up their 8-game homestand with a 5-2-1 record.
Combined with the NHL double, the total profit on the night was £226.20!
Free Hockey Tips
As mentioned in our previous winners, we have daily NHL Tips which go up on our website at 6 pm (UK Time) every day.
Tips include Accumulators, Daily Doubles & Mega Odds Accumulators (when there's enough games to tip one). So make sure to bookmark our NHL Predictions page so you don't miss out on any more winners!
Followers Bet Slips
Here are some of our followers' betslips from last night:
@FootySuperTips lovely stuff @ACSmith91 pic.twitter.com/mumX40k9Uj

— Steven Jaye (@StevenJaye) 28 February 2017
@FootySuperTips pic.twitter.com/DSLwQBV8nN

— Redalan1 (@Redalan1) 28 February 2017
@FootySuperTips top work!! Get in!! pic.twitter.com/BxljoI6hIB

— Neil McDonald (@neilo_mc) 28 February 2017
@FootySuperTips thanks again lads 🙂 pic.twitter.com/rgyLvdTDrK

— Si (@TheMadBumble) 28 February 2017
Got to love a random Ice Hockey bet through the night @FootySuperTips pic.twitter.com/U0N6I8ZzpG

— Mark Stokes (@Marksto1983) 28 February 2017
@FootySuperTips top work pic.twitter.com/Bn5H5zYvoh

— dean young (@deanoyoung81) 28 February 2017
@FootySuperTips cheers pic.twitter.com/rUT5abdpBE

— Daniel (@toppskickdan) 28 February 2017
@FootySuperTips get in! pic.twitter.com/tJGhFDAXzF

— roy sipson (@roysipson) 28 February 2017
@FootySuperTips just the NHL acca's for me pic.twitter.com/Wd6T1MfqqL

— Leigh The Panda® B (@Darting_panda) 28 February 2017
@FootySuperTips cheers boys! pic.twitter.com/55AzEDCjGu

— Burch (@Jack_Burch) 28 February 2017
@FootySuperTips boooom!! pic.twitter.com/cekHVnVjHe

— (@HorseRacingFanz) 28 February 2017
@FootySuperTips. Cheers brah. Love the smell of money on a morning pic.twitter.com/42BBtxTpLl

— Neil Morris (@hill78) 28 February 2017
@FootySuperTips top stuff again. Thanks. pic.twitter.com/RjX0iOuH6p

— Mick (@mick197811) 28 February 2017
Lovely morning @FootySuperTips pic.twitter.com/7xiCMLJHiS

— Rudy (@Rudyvincze) 28 February 2017
Your acca winner can also be featured in our blog post. Simply follow us on twitter and send in a screenshot of your winning betslip. 🙂